The Apple Fitness+ app was unveiled by Apple today during their live 'Time Flies' event, and it is designed to take full advantage of the new Apple Watches. The subscription service includes workout programs developed by some of the best trainers in the world, and you can choose from a variety of intensity levels, depending on your fitness level and commitment.
In addition to these studio-style workouts, you can also enjoy music from all sorts of well-known artists. This way, you can have a good time while burning calories, all without having to fumble with a separate music app in the background.
As you can expect, the metrics recorded by your Apple Watch can also be visualized on your other Apple devices, including iPads, iPhones, or even Apple TVs. This should make it a lot easier to keep track of your progress by looking at charts and graphs.
A custom recommendation engine is also part of Fitness+, and it takes into account your previous completed workouts in order to provide you with suggestions on what challenges to tackle next. Both beginners and fitness enthusiasts should have a wide variety of workout programs to choose from.
The app includes a filtering system as well, which allows you to sort the workouts depending on type, trainer, music, or duration. If you happen to be an Apple Music subscriber, you can also easily save the tracks that play during the workout and add them to your playlist.
All of your Apple devices will work together while using Fitness+. As such, you can actually select a workout on your iPad or iPhone, and it will automatically be selected on your Apple Watch as well.
There are all sorts of animations included in the app to make it easier to focus on what's important. Hence, your heart rate display will be highlighted whenever the trainer asks you to check your heart rate.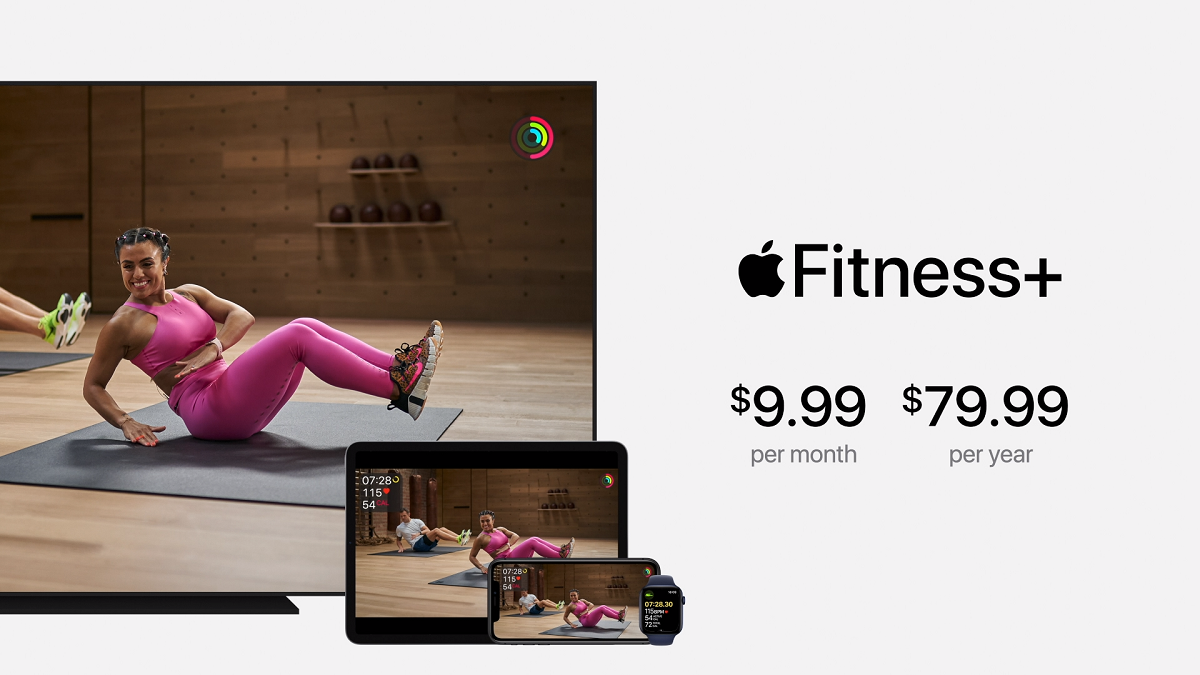 As far as the price is concerned, Apple Fitness+ will be a subscription-based service for Apple Watch customers, starting at $9.99/month or $79.99/year. You can also try Fitness+ for free for one month in order to see if it's the right app for you. The subscription can be shared with up to five other people if you choose the 'Family Sharing' option, although an Apple Watch Series 3 or later is required for this.
More From Apple's September 2020 Event