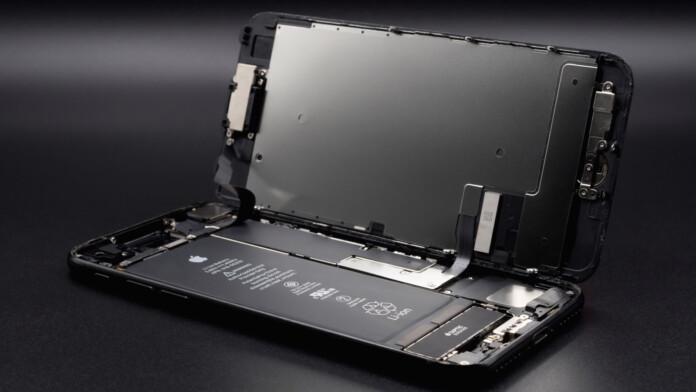 Reports suggest that Apple will introduce a CPU throttling feature with the upcoming iOS 13.1.
This feature will be activated by default for all iPhones, and there will be no toggle to turn it off.
Apple says the users won't notice the change in the performance, and that will only affect devices that have old batteries.
Many Apple fans may have gone ecstatic when the company announced that their older iPhone 8 and XR models will remain available for sale at a discounted price ($599 and $449 respectively), but it looks like the joy of getting one now is not set to last long. According to a story by "The Verge", iOS 13.1 which is planned for release next week will re-introduce a processor throttling feature for older iPhone devices. This feature will supposedly only activate when the battery of the phone is having trouble coping.
According to the details that surfaced, the performance management system that will land with iOS 13.1 will be very advanced, and users won't notice any slowdowns when the throttling is activated. The power-monitoring hardware that lives inside the iPhone 8s and later is allegedly sophisticated enough to distinguish battery fatigue which is attributed to senescence, and not any other reason or factor. The CPU throttling feature will work automatically and will be set to "always-on" by default. So, if you upgrade to iOS 13.1 you will irreversibly activate it, possibly slowing down your iPhone device.
Battery deterioration with age is an undeniable condition that hits all mobile phones sooner or later. Apple is the only manufacturer that employs a system that tries to deal with this problem, and they have been doing so since 2017. Back then, no one knew about it until people replaced their older batteries with new ones and noticed a speed gain. Apple was heavily criticized for keeping this a secret and was even fined $11.5 million in Italy for consumer deception tactics. Eventually, Apple was compelled to add a toggle that allowed the user to turn the feature off if they wanted to take the risk.
This option will be removed with the arrival of iOS 13.1, and suddenly, going for an older iPhone device doesn't look like a bargain anymore. This is especially the case with Apple, a company that prefers its customers buying the newest models instead of holding on to their older iPhones for as long as possible. We do not suggest that Apple will throttle the performance of older phones that still have a muscular battery, but having an "always-on" system decide upon it may potentially lead to mistakes and false triggering.
Will you be buying an older iPhone 8 or XR now that they're so cheap? Let us know in the comments section down below, or on our socials, on Facebook and Twitter.