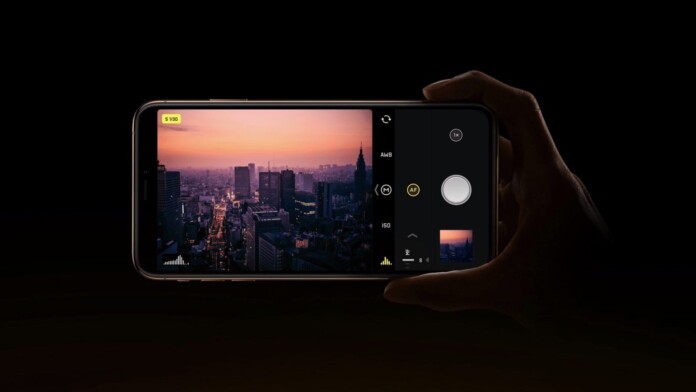 Apple's upcoming flagship iPhones may come with a triple-camera setup according to reports.
The cameras will be capable of accurate depth sensing and cater to augmented reality features.
The upcoming iPhones may also ditch the lightning port in favor of USB-C.
Apple has been pushing AR on iOS 12 for quite some time, and its 2019 iPhone lineup is set to have cameras more powerful than anything we have seen so far in the mobile industry. The upcoming devices are set to come with powerful 3D cameras that are capable of scanning environments and creating 3D renders.
According to a report, the upcoming iPhone flagships will be capable of reconstructing 3D data from up to 15 feet away. The new camera will come with a laser scanner which is a big step forward from the existing dot-projection technology present in the likes of the iPhone XS.
Laser-powered 3D cameras would be capable of enhancing the accuracy of augmented reality apps like Measure or Pokemon Go to a great extent. Towards the end of 2018, we received reports of Apple working with Sony Corp. for the new technology, and with Apple CEO hyping up AR, we can expect innovating iPhones this year.
The new iPhones will also come with triple-sensor cameras according to reports. Having a third camera will allow the upcoming flagship phones to have a larger FOV and more zoom. The company is also reportedly working on an enhanced version of its Live Photos feature. We may also see the company ditch the lighting port in favor of USB-C. With 5G finally gearing towards its release, the upcoming devices are likely to come equipped with support for the new network infrastructure at launch.
Apple's iPhone sales in China have not been up to the mark with the company being forced to readjust its revenue expectations for this financial year. A steep increase in price for some regions and users' reluctance to upgrade have pulled back sales of the new XS and XS Max. If Apple manages to offer enough value through its 2019 flagships, we could see the company's handsets be resurgent in the price-sensitive Chinese market.
What do you think about Apple focusing heavily on AR for its upcoming iPhone lineup? Let us know in the comments below. Don't forget to like us on Facebook, as well as to follow us on Twitter. Thanks!