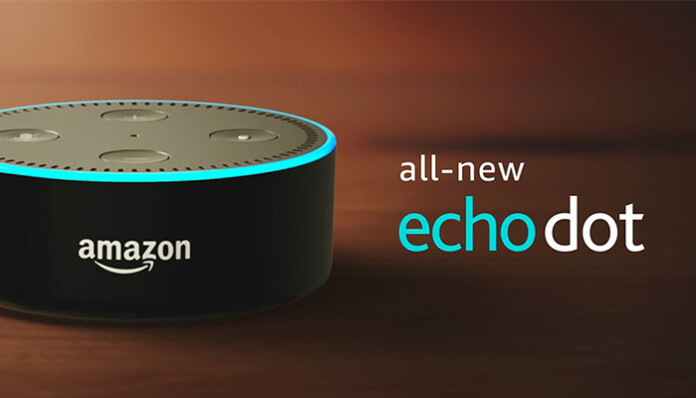 Echo Dot is currently priced at $40, which means that you'll save $10 per one unit – the device is currently 20% off!
Amazon's smallest digital speaker managed to get high ratings from reviewers and users.
This is one of the best deals that Amazon has given us so far on this particular device.
From time to time, Amazon decides to run a special flash sale where you can buy amazing products. Today only, the company has decided to offer its Echo Dot device, priced at only $39.99. The regular price of Echo Dot is $49.99. We are talking about a brand-new device that is voice-controlled and uses Amazon Alexa to stream music, make calls, and control other smart devices in your home.
Being the front and center of your smart home, you can use Echo Dot to communicate with other smart devices. This means that you can control smart lights, your TV, thermostats, garage doors, as well as pretty much any smart device made by Philips Hue, Sony, Samsung SmartThings, and WeMo. In addition, you should know that Amazon is doing a great job of upgrading the device with new features on a regular basis. Some of the latest additions allow you to contact Uber, Domino's, DISH, and more. In addition to all this, Echo Dot works with Amazon Music as well, giving you access to thousands of albums.
In case you're still not convinced that Echo Dot is the right device for you, let's take some of the published reviews. Digital Trends gave 8/10 to this device and said that Echo Dot is an unbelievably smart device that keeps getting smarter. TechRadar gave 4.5/5 and concluded that this is the perfect way to be introduced to Amazon Alexa, an incredibly helpful digital assistant. Don't miss out on your chance and get your Amazon Echo Dot today!