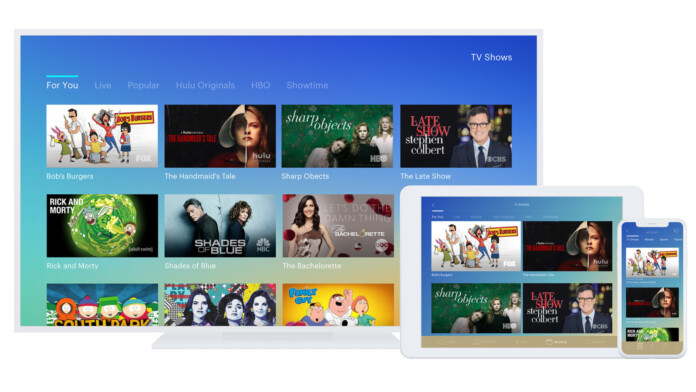 Apptopia report shows Hulu leading the live TV market.
Market growth led by free streaming apps Tubi and Pluto TV.
More and more people are cutting the cord nowadays, as live TV services are increasingly more popular, and it seems that Hulu is leading the list of preferences.
According to Apptopia, who recently released a new report on the state of cord-cutting in the United States, more than 23 million people potentially cut the cord in the third quarter of 2019. We say "potentially" because these are the new accounts registered on a range of platforms, but that's not a guaranteed that they've also quit cable.
The Apptopia report shows that in the US, app downloads for Hulu, YouTube TV, Pluto TV, Sling TV, Tubi, fuboTV, Philo, and AT&T Watch TV have grown 77% over the past two years, from 13.1 million new installs to 23.2 million.
The company also points out that the majority of the downloads come from Pluto TV and Tubi, both of which are free services that earn revenue from ads. If you take these two out of the equation, the growth rate is only 37%.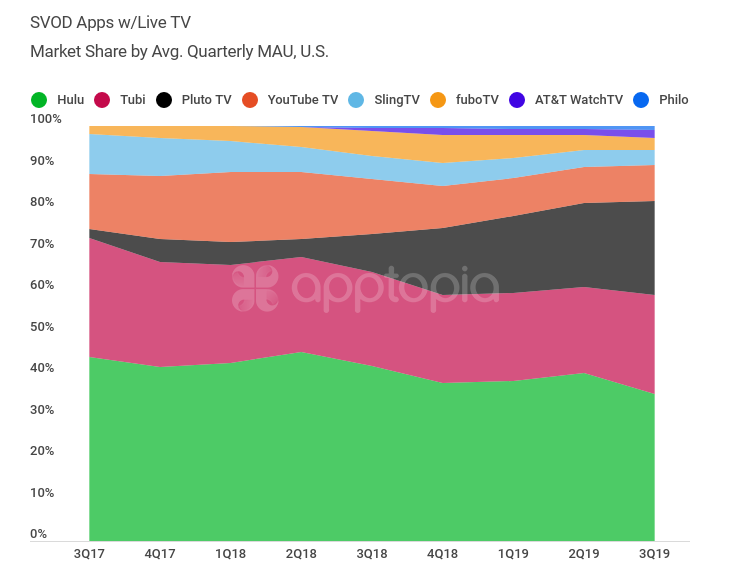 As mentioned, Hulu seems to be growing in popularity, while YouTube TV has been on a downward path for a while now.
One obviously app missing from the list is PlayStation Vue, which offers a great service, with loads of benefits. Apptopia claims their download numbers were quite low for this time period, so they're presumably not getting that many new users. Of course, the association with the PlayStation name may be exactly what's hurting this platform given how many people are under the impression that it's a TV platform for PS users only, which can't be farther from the truth.
The truth of the matter is that this Apptopia only takes into consideration new app downloads, but that doesn't mean these are all new subscribers we're talking about as people may change devices, add more devices to their accounts, and so on. The real ranking of the live TV platforms remains somewhat of a mystery because they're all so super secretive about the number of subscribers, not confirming or debunking reports about their subscriber numbers in any way.
Which live TV platform are you subscribing to? Drop us a note and tell us all about it in the comments section below the article. Share it with friends and family and follow TechNadu on Facebook and Twitter for more tech news, guides, reviews, and interviews.