1Password brings biometric login integration, adding Touch ID and Windows Hello in its options.
Users are also getting a new password generation and save dialog, as well as a dark mode.
This comes right on time for macOS users who are enjoying the Touch ID rings on their new Magic Keyboards.
1Password has responded to the number one requested feature from its community and has finally added a biometric unlock option with support for Touch ID and Windows Hello. The support for Touch ID is making the auto-fill as easy and quick as practically possible while maintaining the security level that stems from biometrics. The integration works through the browser applet, but you will also need to have the desktop app installed on the system, even if its vault is locked.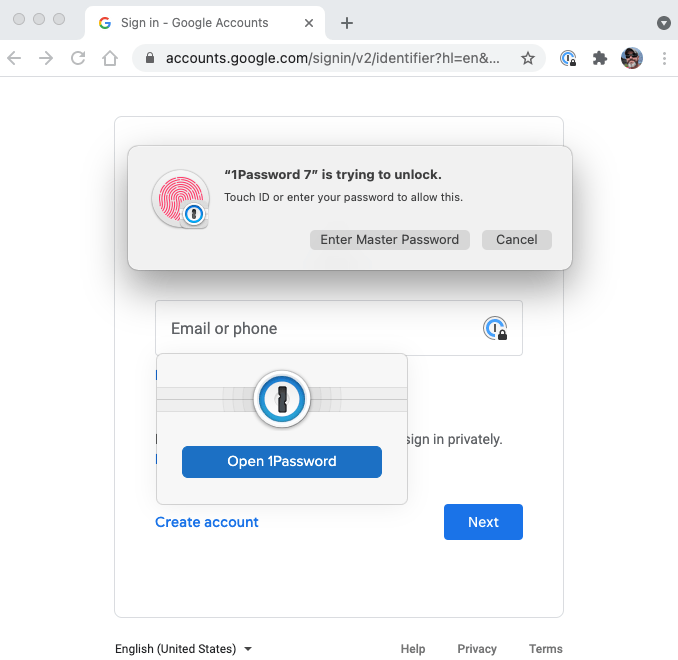 This new feature comes right on time with Apple's roll-out of the new MacBooks and Magic Keyboards that now sport a Touch ID ring, so macOS users can take advantage of their new hardware and make their secure logins more comfortable with 1Password. The product supports Safari, Chrome (and Chrome-based), Firefox, Edge, and Opera, so you are covered no matter what browser you're using.
In addition to this, the latest version of the popular password manager brings dark mode, which is considered a standard nowadays. Also, the password generation and credential saving system has been revamped to become easier to use, further promoting the practice of generating unique and strong passwords for each website or online platform you're using.
The product has recently added support for the Linux platform, too, with DE integration for GNOME and KDE, kernel keyring and wallet support, and DBUS API functionality. As the announcement of the latest version clarifies concerning Linux, whatever fingerprint reader units are supported by your distribution will be supported by 1Password now.
1Password is neither free nor open-source, but it is considered one of the most secure and feature-packed solutions in its category. Last year, it partnered with 'Privacy.com' to integrate virtual credit card creation onto the password manager, helping people conduct online payments to e-commerce websites safely and privately.
The product offers a 14-day trial, so you can always give it a go and see if it matches your expectations. From there, you can pick one of the available tiers, costing between $2.99 and $7.99 per month. The release of version 2.0 is a major one for the project, so now is a good time to try it out.