Approximately $1.1 billion worth of cryptocurrency has been stolen through the dark web according to security firm Carbon Black.
Large-scale cryptocurrency theft is made possible through the dark web with over 12,000 markets estimated to be set up according to a study.
The US is the most vulnerable country with an estimated 21 crypto-related attacks reported.
According to internet security firm Carbon Black, cryptocurrency threat has become a serious problem in the dark web with an estimated 12,000 marketplaces and over 34,000 listings of stolen cryptocurrency. The company released a report on Thursday claiming that $1.1 billion in digital currency has been stolen this year alone.
Rick McElroy, who is a strategist at Carbon Black mentioned that the dark web has become a highly enticing marketplace for people who want to buy crypto because of the extremely low service fees demanded by hackers compared to legitimate trading websites. The dark web is an 'anonymous' part of the internet which can be accessed only by software like The Onion Router. With users being completely anonymous and untraceable in the dark web, it is home to various criminal activities where people are looking to make some illegal money without being caught.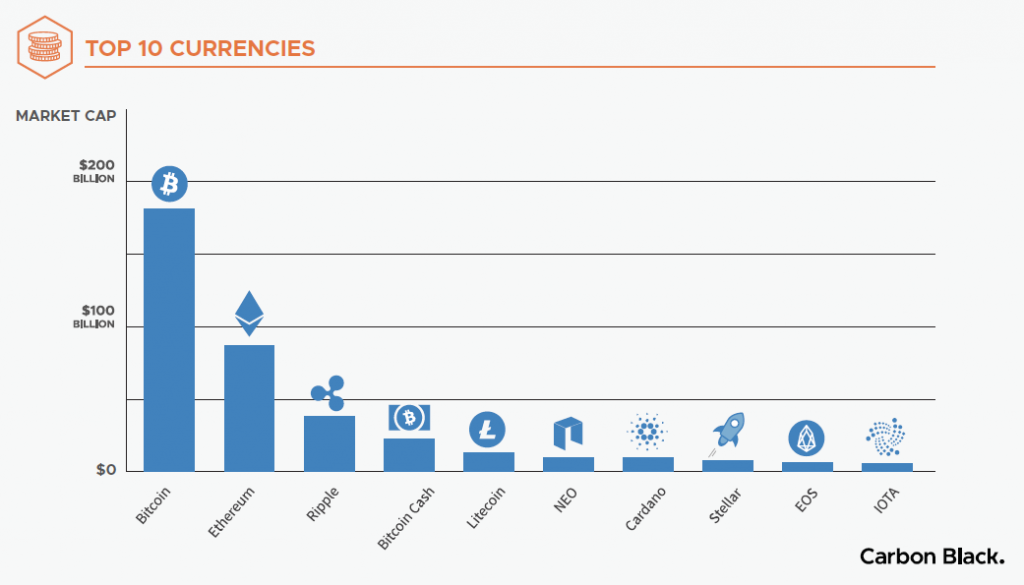 The security firm noted that it is not very surprising with coding being taught internationally and that anyone with the right coding skills could end up stealing cryptocurrency. As digital insurance does not have any insurance involved by banks or third parties, gullible users can be exploited without any risk of legal action.
Despite the crypto market crashing last year after seeing a monumental rise in 2017 with new buyers flooding the market, the trading market has been doing quite well in the dark web. Crypto exchanges are the biggest target for thefts with Mt. Gox from Tokyo being the biggest victim earlier this year. The firm went from being the exchange handled almost 70% bitcoin transactions across the world to losing over $140 million worth of cryptocurrency and filing for bankruptcy. Ransomware is another effective means of cryptocurrency theft. Many hackers steal sensitive business information and demand to be paid in digital assets owned by companies anonymously with Monero being the cryptocurrency of choice for ransoms.