When you're looking for great content, the RTVE is one of those places you can look. Unfortunately, if you plan on leaving Spain and head for any country, or if you're a foreigner who really wants to check out the state-owned network, you're going to need a VPN because it's geographically blocked. However, this is nothing to be worried about. So, let's see how to watch RTVE outside of Spain.
5 Best VPNs For Unblocking RTVE Anywhere!
We are going to help you watch RTVE by first selecting the best VPN. So, after publishing dozens of in-depth reviews, we're ready to show you 5 best VPNs for RTVE. Make sure to carefully read our suggestions.
1. ExpressVPN
At the top of our list, we have ExpressVPN, a tool that's acclaimed across the world by both experts and fans. On top of using top-notch encryption protocols to secure people's connections and their data, the VPN also provides some extra features.
For instance, if the server you selected has any issues and your connection drops, you won't have to worry about any of your traffic reaching back to your regular ISP, because the kill switch will put a stop to that. ExpressVPN can also handle only part of your traffic, while the rest goes through the regular Internet pipes.
The VPN works on Windows, Mac, iOS, Android, and more. Read up on our ExpressVPN review if you want to get all the details.
2. IPVanish
Next up we have IPVanish, a tool that takes security quite seriously, using 256-bit encryption protocols to protect your data.
It also keeps a zero-log policy so that none of your important data gets kept on the company's servers. Talking of which, you can pick servers from a list of over 1,000 locations from over 60 countries.
The VPN works on Windows, Mac, iOS, and Android, as well as Fire TV, to name a few. We have a detailed IPVanish review if you want to get all the possible info before making a decision.
3. NordVPN
Our next recommendation is NordVPN, a tool that's quite versatile thanks to the extensive server list it has. There are over 5,000 servers to pick from right now, and about 500 of those were added in the past month or so.
The VPN also comes with some additional features, like the double-VPN which hides you behind multiple servers at the same time, or the CyberSec feature which flags any dangerous websites you may encounter.
The tool works on multiple platforms, including Windows, Mac, Linux, Android, and iOS. We have a NordVPN review if you want all the details.
4. CyberGhost
Next up on our list is CyberGhost, a tool that works extremely well, although it can be a bit more difficult to figure out by beginners.
On top of securing your connection, CyberGhost comes with a built-in anti-malware tool, as well as an ad-blocker. There's also a zero-log policy in place, so you can rest assured that none of your data gets held hostage by the company. There are over 3,000 servers to pick from, spread through 60 countries, so you're surely going to find one that fits your needs.
CyberGhost works on Windows, Mac, Linux, Android, and iOS. Read our CyberGhost review to get all the details.
5. Ivacy VPN
Our last recommendation is Ivacy VPN, a great tool that can open up loads of locked doors for you. The VPN encrypts all your data, holds a zero logs policy, and comes with several features you're going to love.
For instance, aside from the very useful kill switch, Ivacy VPN supports P2P, so torrenting is a go with this VPN. There are over 450 servers to pick from, which is very useful when trying to move from one location to the next.
Ivacy VPN works on a multitude of platforms, including iOS, Android, Mac, and Windows. We have a review of Ivacy VPN that can help you get a better view of what this tool can do for you.
FAQ
While you're here, you might want to learn more about RTVE. Also, we'll talk about what are VPNs and how they help you be safe online. So, make sure to keep on reading.
What is RTVE?
RTVE is a state-owned public network in Spain and it covers multiple stations based on programming, from the news to movies, to children-friendly content. The online platform gives users access to content from all of these stations, depending on what you want to watch.
Where is RTVE Available?
Since this is a state-owned network, RTVE is only available on Spanish territory. Therefore, if you plan on traveling abroad or actually live outside the country's borders, you're going to need a VPN to bypass the geographical blockade. Thankfully, these are easy-to-use tools and we're going to help you through it anyway.
What Devices Can You Watch RTVE On?
Since RTVE is home to so many stations, it also has loads of apps. More specifically, each station has its own apps, and there are even some apps dedicated to certain shows like the Eurovision, or Masterchef.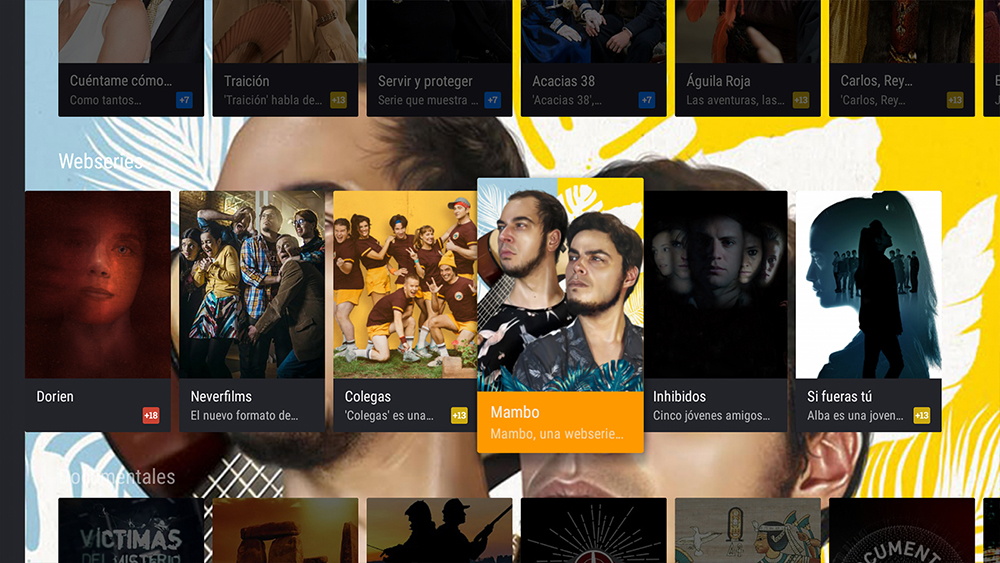 You can find Android and iOS apps for most of these networks, including news, and radio, although some have additional apps for Android and Kindle, such as Clan RTVE, which is dedicated to kids.
What Can You Watch on RTVE?
RTVE is home to all kinds of content, from news to series, kids' content, to entertainment and drama series. The platform allows you access to all sorts of videos that we're sure you're going to enjoy.
How Can You Watch RTVE Without the Geo-Block?
As we've mentioned before, access to RTVE is restricted, so only people in Spain can watch everything freely. That means that you're going to need a VPN to make things work. VPN stands for Virtual Private Network, and it's a tool that can make it seem as if you're accessing the Internet from another country, while also protecting your privacy.
VPNs are pretty complex tools, but the user interfaces they come with nowadays make them easy to work with, so there's little confusion about what you need to do. We're going to walk you through the entire process, anyway.
The first thing you want to do is to launch the VPN you chose. Your first choice could be ExpressVPN, but the rest are great too.
Then, you're going to want to pick a server from Spain and tap 'Connect.'
After a few seconds, the connection should be established. The VPN will tell you when that happens.
You can now load the RTVE website in your browser, or launch the dedicated app on your device.
We hope that we've helped you find your way to RTVE's content from any corner of the world, no matter where you may want to go. And with this, what would be all on how to watch RTVE outside of Spain.
Please let us know what you think in the comments section below, and share the article online so others can find it too. Lastly, don't forget to follow TechNadu on Facebook and Twitter.