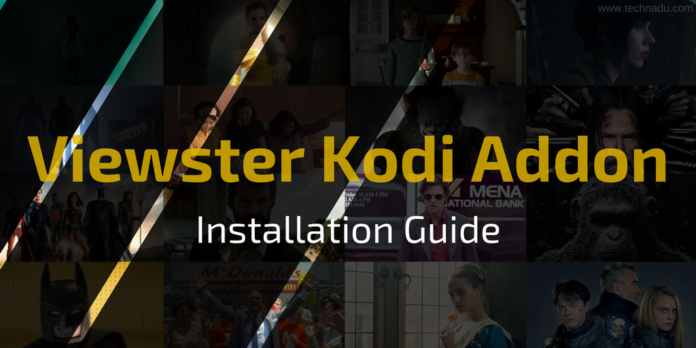 Similar to Netflix and Hulu, Viewster Kodi Addon is an online streaming platform. But, to our surprise–completely FREE! You can even skip the registration and stream the content right away. If there is a secret community that sets the guidelines for the ideal user experience, it's apparent that Viewster addon creator was covertly listening to this community.
In this installation guide, we'll provide you with step by step instructions on how to install the Viewster Kodi Addon and introduce some of its main features, but first, a crucial warning.
Disclaimer: We will be talking about software developed for Kodi – which is based on open-source code. However, the following software comes from unofficial third-parties. In addition, it is publicly available and free of charge. TechNadu doesn't claim any responsibility for how our readers decide to utilize the following software. Please note that we don't condone sharing pirated content and copyright infringement. TechNadu is not affiliated with the software mentioned in this article in no way. Make sure to carefully read the above-said disclaimer and ensure the proper use of the software.
WARNING: Before You Continue…
TechNadu recommends connecting to the Web using a VPN application. The majority of Internet Service Providers (ISPs) are able of tracking your Web browsing habits and collecting information. This kind of personal data can be forwarded to government agencies or sold to marketing companies. One of the consequences of these actions can be copyright infringement notices that some users of Kodi reported receiving. The only way to stop this from happening is to use a VPN.
VPN applications encrypt your Internet connection.As such, your personal data stay hidden and inaccessible by your Internet Service Provider.
VPN applications guard your online anonymity. A number of websites often use cookies to track your browsing habits. By altering your IP address, VPNs preserve your anonymity no matter if you visit websites or use Kodi to stream media.
VPNs unlock restricted content.Using this kind of application, your computer will receive a new IP address that points to a completely different physical location. This is how you can watch region-restricted movies and TV shows.
VPNs can improve your Internet connectivity.A reliable VPN application can de-block throttled connections and achieve better overall performance.
Based on our experience, TechNadu would like to recommend IPVanish. This has been our VPN of choice for a long time, making us happy with its features and performance.
IPVanish is capable of keeping your connection highly secure. It can also be used to watch region-restricted movies and TV shows. Finally, this application doesn't affect Internet connection speeds. On top of that, it's very affordable.
Sign up for IPVanish and try it out for yourself.
Viewster Kodi Addon: The Basics
Viewster Kodi Addon is an on-demand video service that offers a wide range of streaming content. This is the best and a convincingly legal way to access a huge streaming media library to watch TV Shows, Movies, and Anime on Kodi.
Without wasting any time, let's see how to install Viewster on your Kodi Device.
How to Install the Viewster Kodi Addon?
Official Kodi repository conveniently includes the Viewster Kodi addon, which makes the entire installing process easier. You can install this add-on without adding any media source or downloading any file on your desktop.
Let's go through the procedure.
Installation Guide
Launch Kodi. Now, from the list of options in the left panel on the Home Screen, select Add-ons.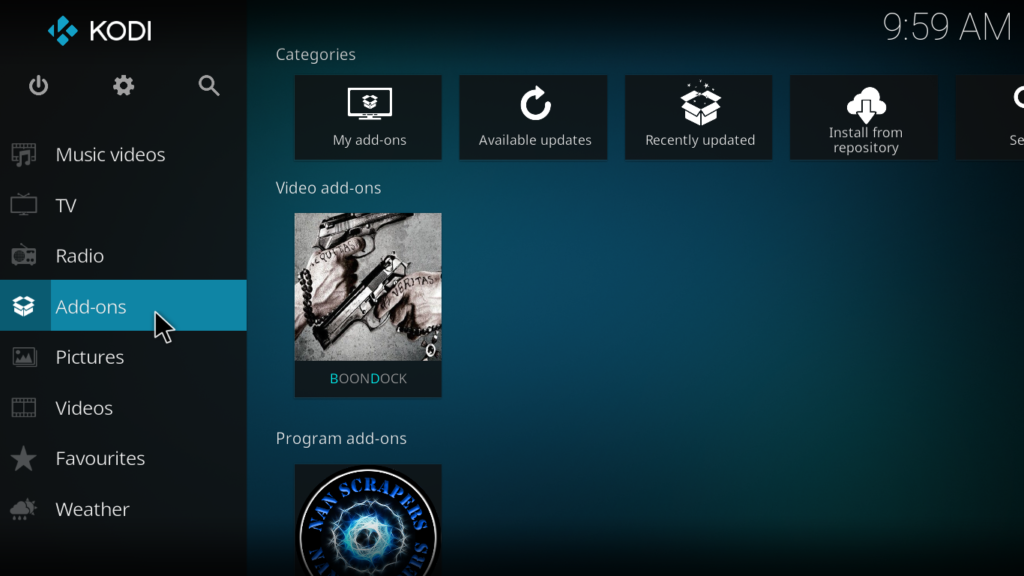 Navigate to the open-box icon at the top left of the screen and click on it. This will take you to the add-on browser screen.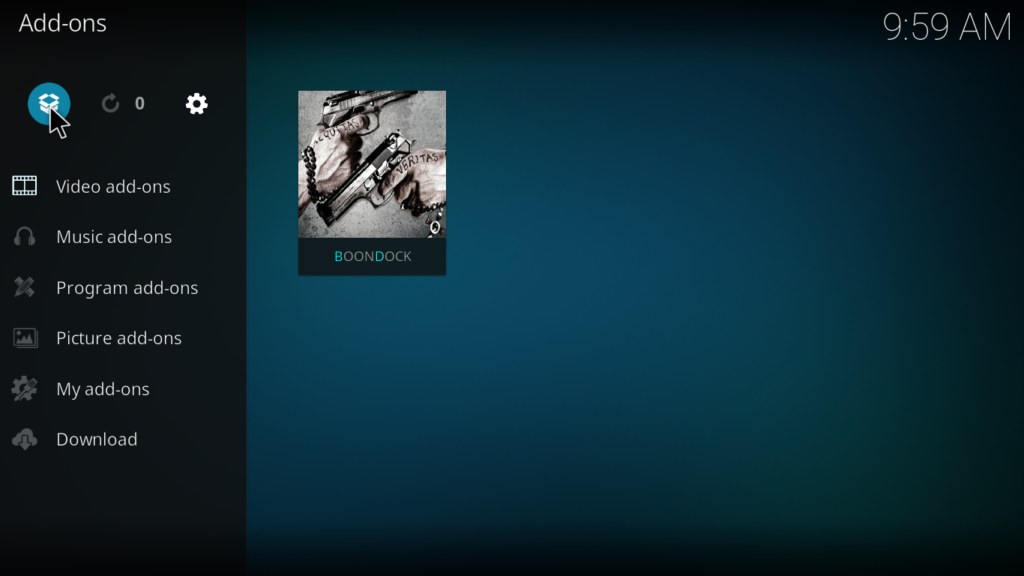 You'll be presented with a list menu. Now, select 'Install from repository' from the list.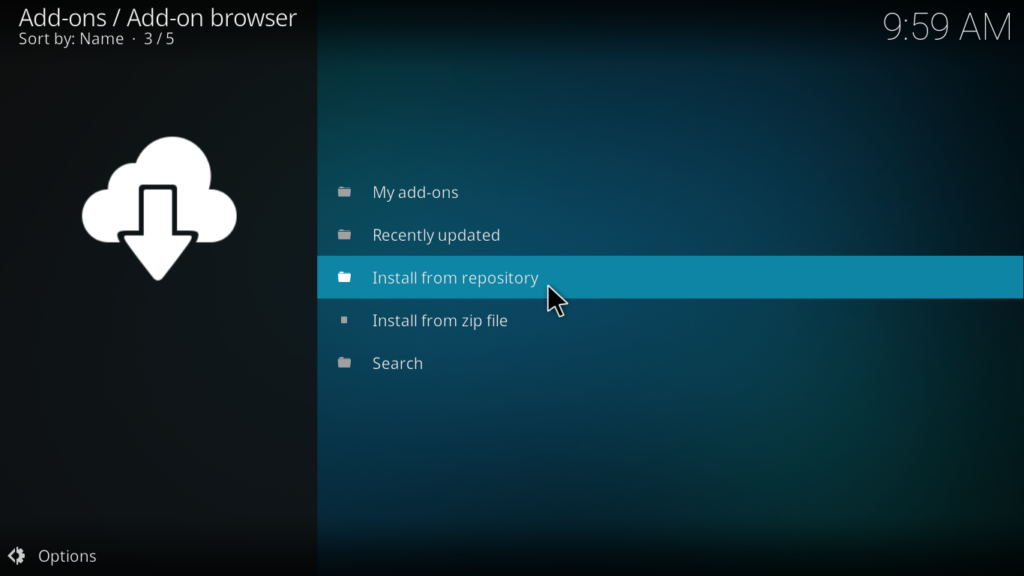 You'll see a list of all the repository installed on the Kodi. Select 'Kodi Add-on repository' from the list.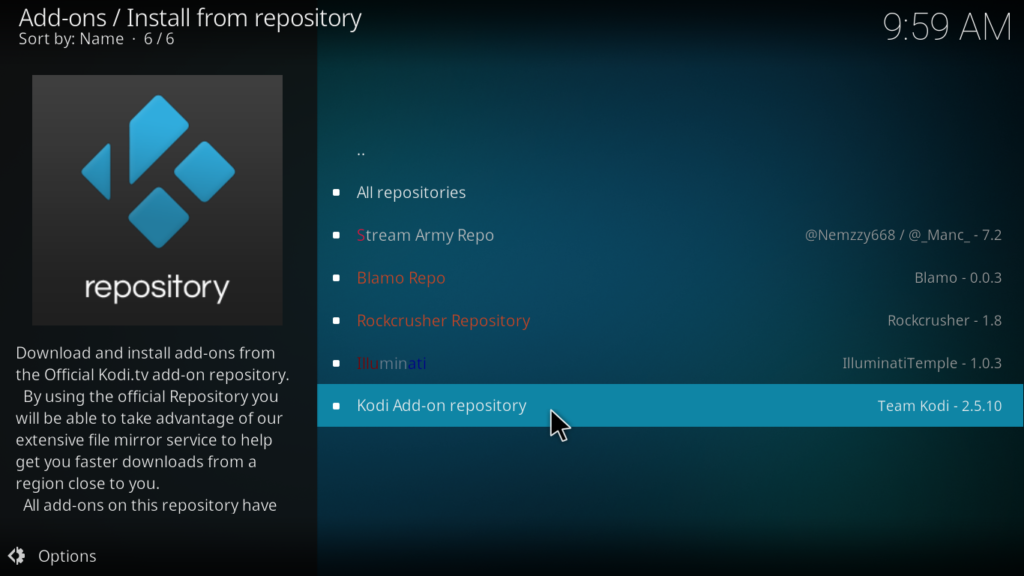 On the next screen, choose Video add-ons.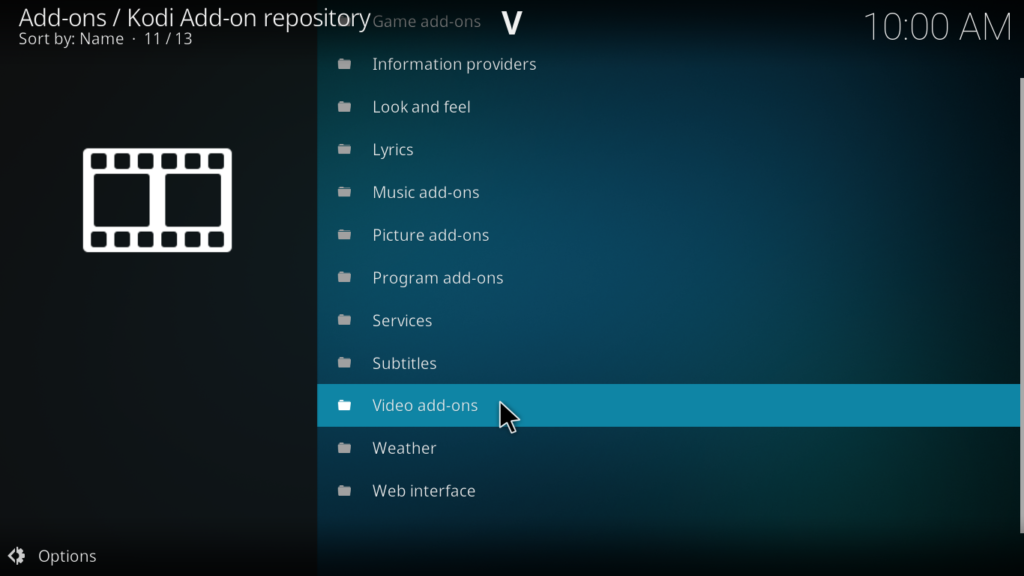 Scroll down to 'Viewster' and click on it.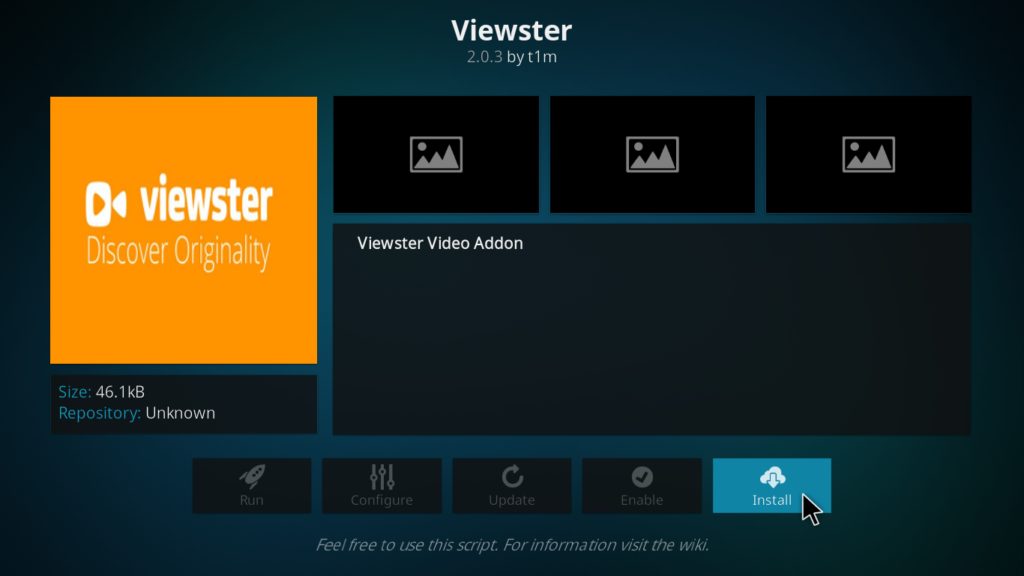 Wait for a notification at the top right of the screen.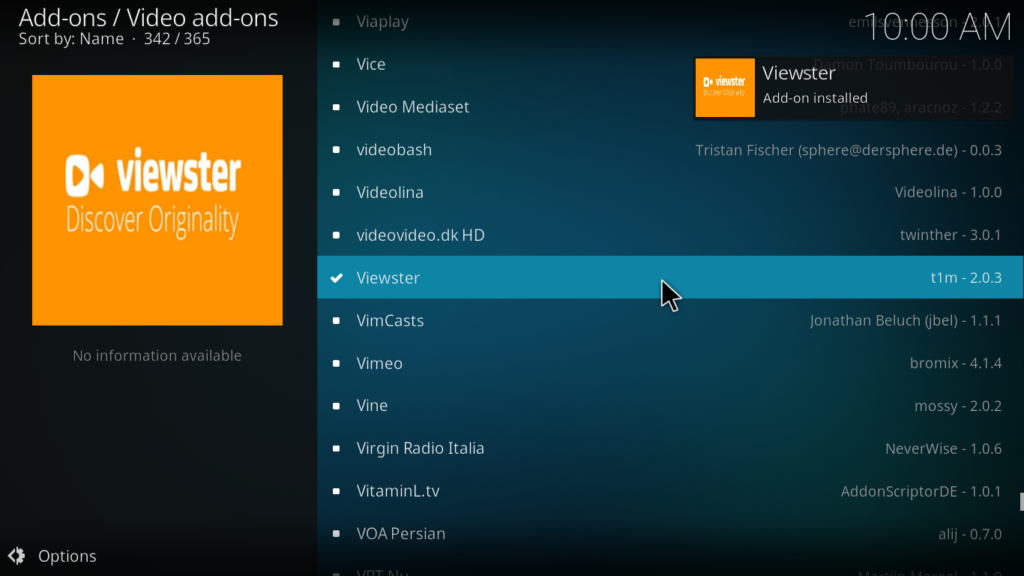 Viewster Kodi Addon has been successfully installed.
Viewster Kodi Addon: What to Expect?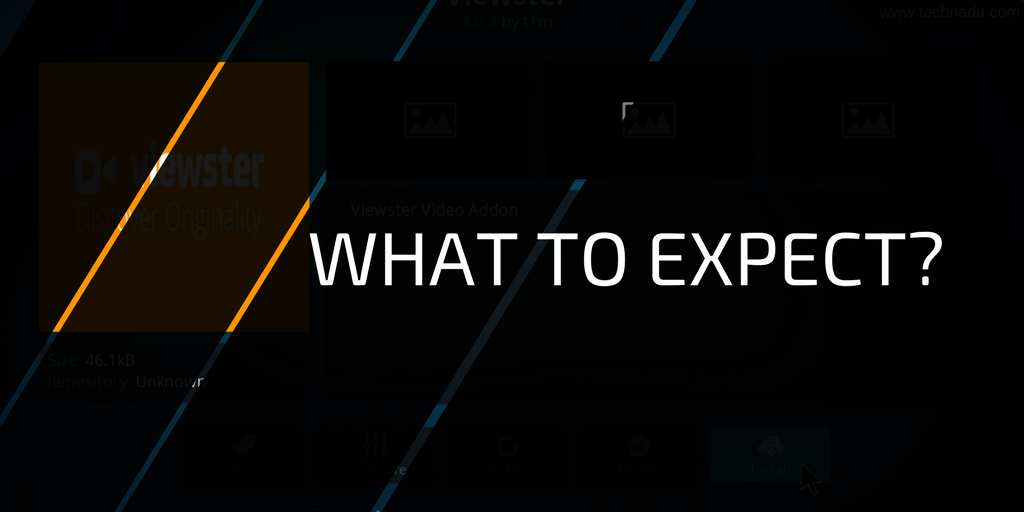 After the installation, you can access the expansive media library of this addon which includes everything from Korean dramas to musicals. It has a number of categories ranging from Anime, Drama, Documentaries to Horror and Thrillers. Adding to that, this add-on is a surprisingly large selection of anime and Korean drama. With its classic shows like Aria and Another, this addon is rocking its category.
The best thing of all is that Viewster is legal and is downloadable on Roku, Android and iOS. Viewster video-on-demand service is easy to set up on all the platforms; Android, Mac, PC and Firestick. That's a fascinating benefit for all the Kodi users.
Additional Resources: What's Next?
Apart from the Viewster, we have a list of Best Kodi Addons of 2018 that are fully functional and also updated with the latest content.
There are a few more add-on lists that are featured in the Kodi section of our Technadu official website. Our favorite set of recommendations are on the list of Best 4K Kodi Addons and Best Live TV Kodi Addons. All the add-ons in the list are individually put to the test by the Team Technadu. And at the time of the test, were fully functional. Enjoy the goodness.
Final Words
Viewster Kodi Addon is a winter treat and not geo-locked for its content. That means you can access its content from anywhere in the world. Thank you to IPVanish, which is our top VPN recommendation to keep your connection secure.
Coming back to Viewster, it packs all the goodies and irresistibly hard to put it on hold. A highly recommended Video Add-on for anime and Korean drama lovers.
And like always, thank you for reading.
If you have a question or any thought to share, kindly use our comment section and let us know. And, if you found this installation guide useful, share it with your peers or anyone who it might help.