USTVNow is a video streaming service that enables users to stream American television channels from the United States. At the time of this writing, they offer all of the major US television network channels—ABC, CBS, CW, FOX, NBC, PBS, My9—all accessible for free with a basic free account. Other channels are offered as well through their paid subscription plan. While the legality of streaming free, over-the-air television channels has been challenged in such cases like Aereo, USTVNow claims that they pay for content. There's no need to make things complicated though. Right now, USTVNow is the best way to watch American network television for free no matter where you are in the world.
There's a USTVNow Video Add-On for Kodi that allows cord-cutting Kodi users to watch their favorite shows on network television for free. Using this add-on, you can centralize all of your video viewing habits into one convenient place. And it's 100% legal, making this add-on one of the safest viewing options available to Kodi users.
This guide shows you exactly how to install the USTVNow video add-on for Kodi, with step-by-step directions and pictures to guide you from start to finish.
We recommend using the latest version of Kodi. At the time of this writing, the latest stable release was Kodi 17.4 Krypton. You can download the latest version of Kodi by clicking here. If you need help with installing Kodi itself (not the add-on), head on over to the Kodi wiki installation guide. Once you have Kodi installed, you can continue on to the guide below to install the USTVNow video add-on.
Disclaimer: This guide is intended to help readers use software that is publicly available. TechNadu does not support piracy and bears no responsibility for what readers decide to do with the contents of this article. Please note that TechNadu does not host, develop, or produce any of the software mentioned in this article.
WARNING: Before You Continue
Do you protect your data and identity when you go online?
Kodi users who don't protect themselves with a virtual private network (VPN) have reported receiving copyright infringement notices from their ISP for using certain add-ons.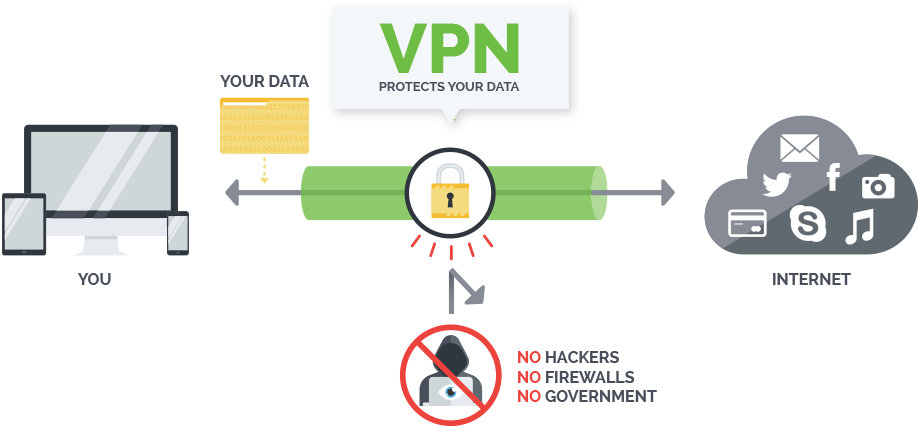 To use Kodi and all of its features safely and free from the threat of copyright lawsuits, you'll need a VPN. We highly recommend IPVanish.
IPVanish is a complete privacy solution. It's the perfect safeguard for anyone who doesn't want the government or malicious hackers tracking your every move. Not only does it protect you from intruders who are poking their nose into your private business, you can also access content that's blocked or censored. IPVanish is the leading solution for Kodi users who want complete digital freedom. You should take advantage of IPVanish's generous offer. You'll get a bonus of four months free when you sign up for a 12-month subscription. And with a 7-day Money-back Guarantee, there's no risk to try it.
Protect yourself now. Sign up for IPVanish and secure your privacy before you use Kodi add-ons.
The Easiest Way to Install USTVNow Add-on for Kodi
While most other add-ons follow a similar procedure for installation, USTVNow is a little bit different. The installation itself is easy, but you'll need to create an account on the USTVNow website first. Don't worry—there are channels available that are 100% free!
There are three things you need to do:
Sign up for the USTVNow account
Install the SuperRepo repository and the SuperRepo Video Add-ons Repository
Install the USTVNow Video Add-on from the SuperRepo Video Add-ons Repository
Begin by signing up for a free USTVNow account
Click here to visit the USTV Now signup page.
Click on the Get This Plan button under the Free Channels column.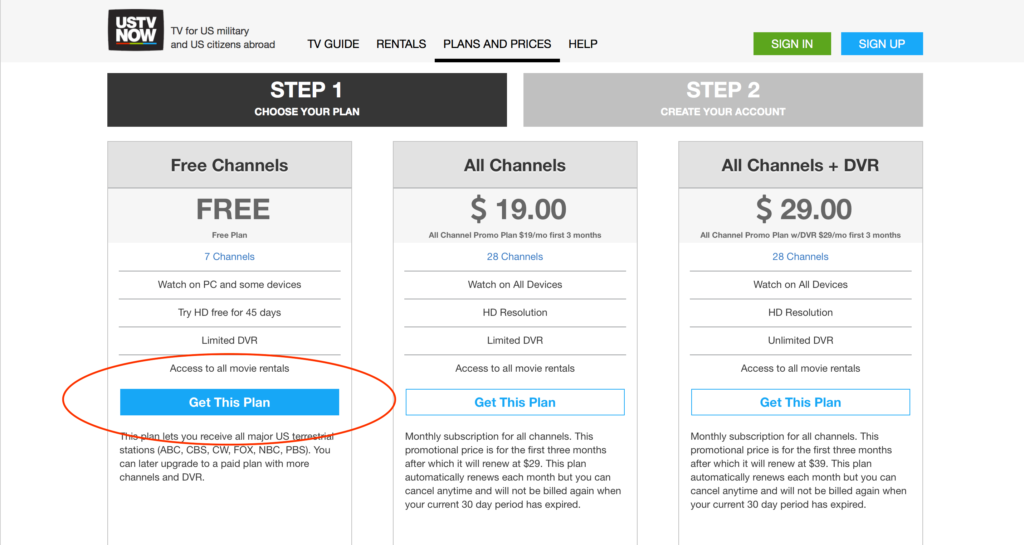 Enter and submit your free account information. WARNING: Do not use the integrated Facebook or Google account options. Using it will prevent you from logging in via the Kodi add-on due to the fact that it uses a different authentication method. Don't worry, you can still use a Google email address or your Facebook email address – just not by using those buttons. Enter in your information manually. Note: be mindful of the country that you select during registration. USTVNow is meant for American citizens and U.S. passport-holders to watch American television when they're overseas. As they say on their website, "At this time you must be a US citizen or resident to watch US programming." There is no verification process at the time of this writing.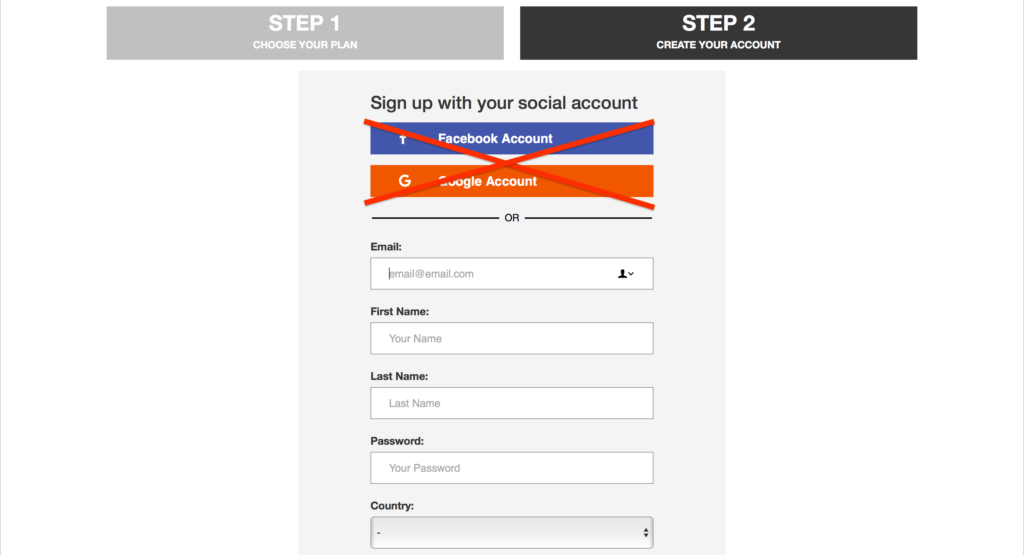 Check the inbox of the email address you just signed up with. You need to look for an account activation email from USTVNow. The subject line is 'Account activation'. If you don't see it, search for it manually using your email software's search function. Also check your Spam folder, as well as any other automatically sorted folders (for instance, Gmail has sections called Social, Updates, etc.).
Open the activation email and click on the link that activates your USTVNow account.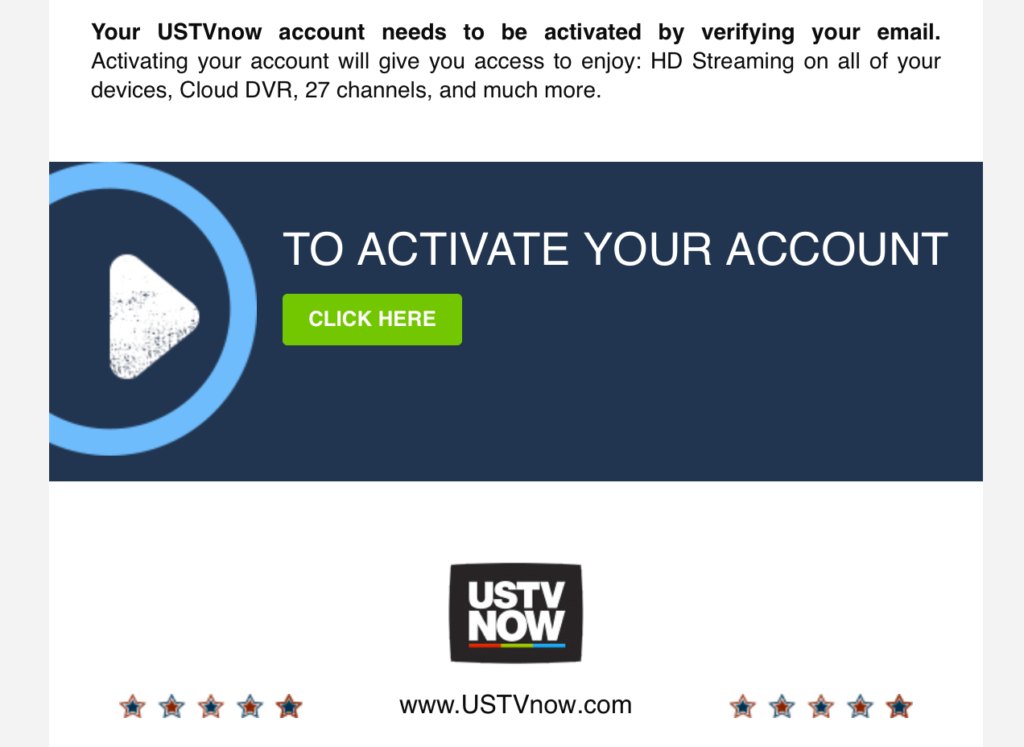 You'll be sent to a validation page that declares that your account has been activated successfully: You can now log into your account, both online and using the Kodi add-on that you'll install next.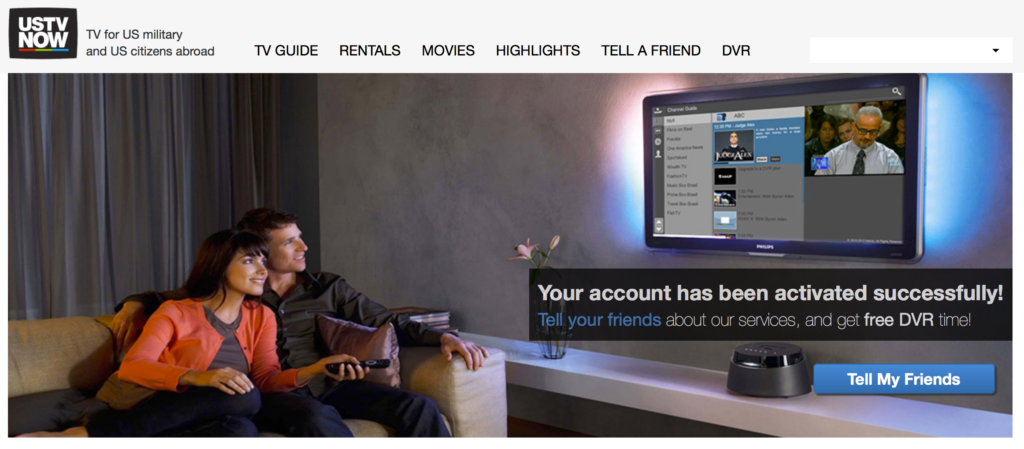 OPTIONAL: Click here to log in to your USTVNow account to verify that it has been activated.
If your account is activated, you'll just see the home page: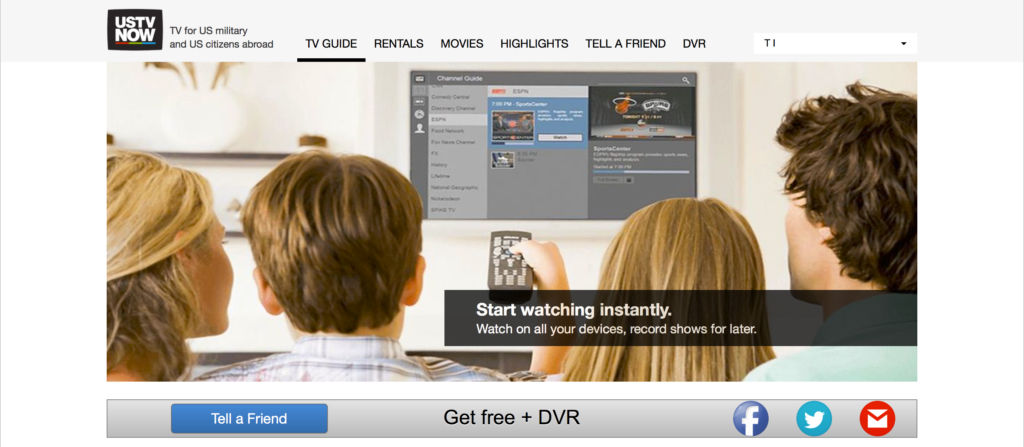 What to do if your USTVNOW account isn't activated:

Click on any menu option on the left and you'll see a message with a link to resend the email validation message. Follow the directions on the screen.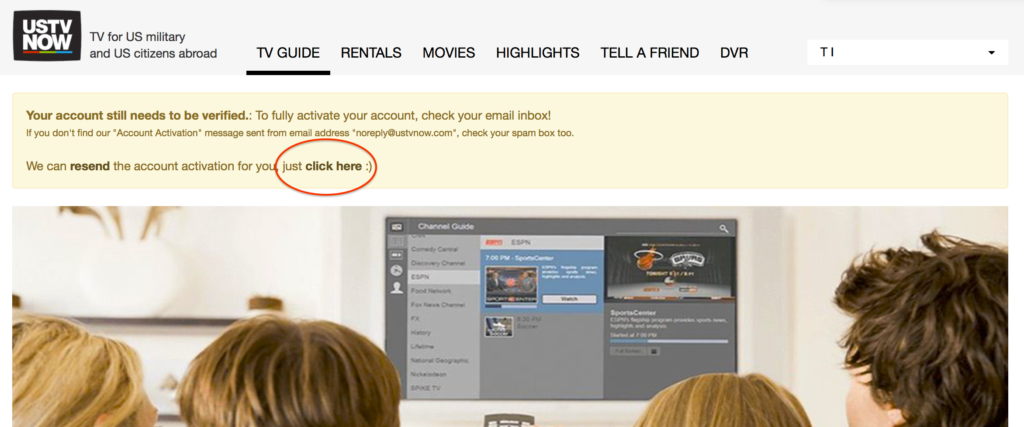 Once your USTVNOW account is activated you're all set to move on to the next phase.
Your free USTVNow account is now set up properly. During the trial phase, you'll be granted access to all 29 channels. However, these channels will be locked once the trial phase ends. The free account gives you ongoing access to 7 network broadcast channels such as ABC, CBS, FOX, NBC, PBS, and more.
The next step is to install the USTVNow Kodi Add-On.
How to Install the USTVNow Kodi Add-On
Once you've signed up for a free USTV Now account and activated it by clicking on the link in the validation email, you can continue to the Kodi Add-On installation.
You may choose to use a mouse or keyboard to interact with Kodi. In this tutorial, we'll use the mouse cursor to show you where the options are. You can always use a keyboard to move the selection to the appropriate option and press Enter instead of clicking on the options.
Essentially, there are two more things you need to do to enjoy the USTVNow add-on. First, you need to tell Kodi where to find the add-on. This is the first step, known as Installing the Repository. Second, once Kodi knows where to find the add-on, you need to actually install it. Below are the instructions.
Install the SuperRepo Repository. This gives Kodi the ability to access for the SuperRepo Video Add-On Repository.
Install the SuperRepo Category Video Repository. This allows you to access the USTVNow Video Add-On.
Install the USTVNOW Video Add-On.
Installing the Super Repo Repository
Open Kodi. You should be on the Main Screen.
Get to the System Settings screen by clicking on the gear icon on the top-left of the screen.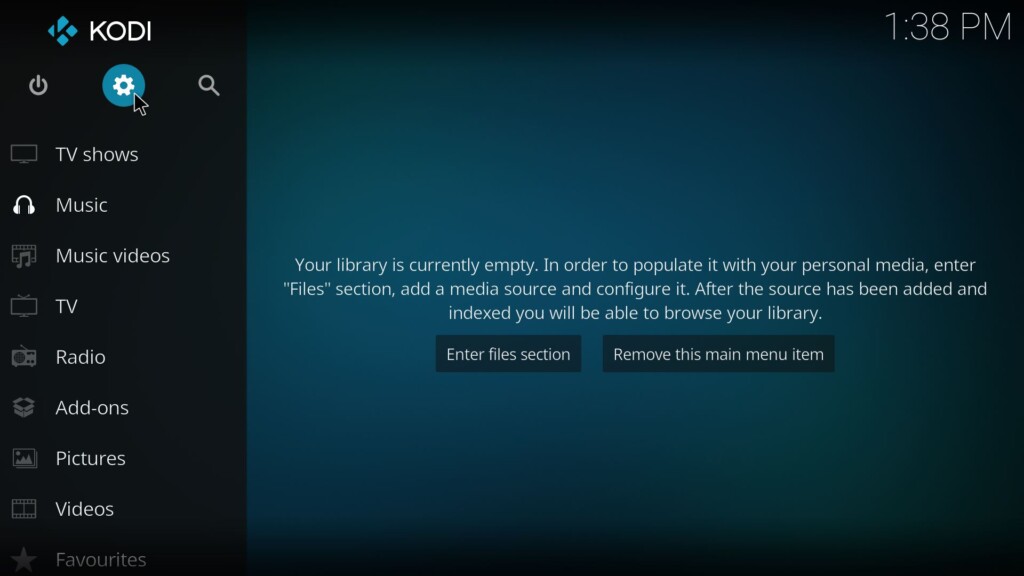 Access the File Manager by clicking on the Folder Icon.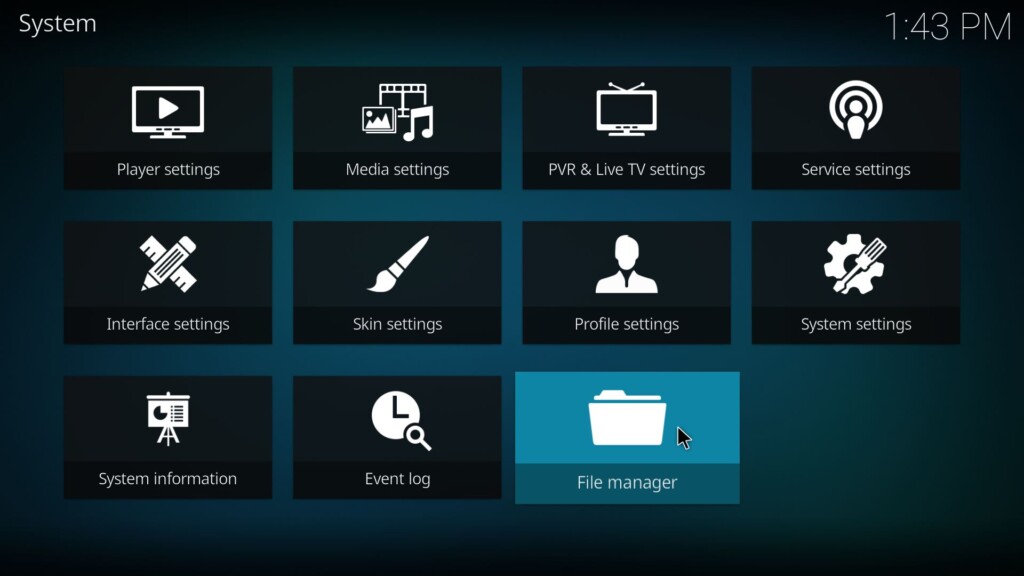 Click on the 'Add source' option.
Click on <None> in the 'Add file source' dialog, We'll be entering a custom location next.
Type in the following web address exactly as shown below, then press Enter or click on the OK button.
http://srp.ru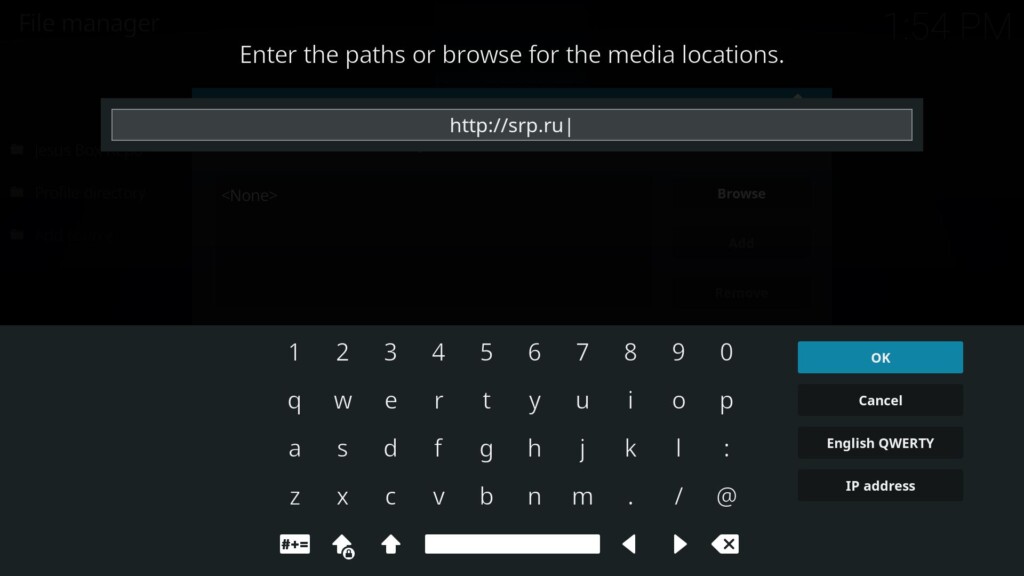 The SuperRepo Repository is now added as a source of files in Kodi.
You're now in the 'Edit file source' dialog box. Look on the bottom for the field that says, 'Enter a name for this media source'. Type in a recognizable name for the repository, such as 'Super Repo'. Then click on the OK button below the field.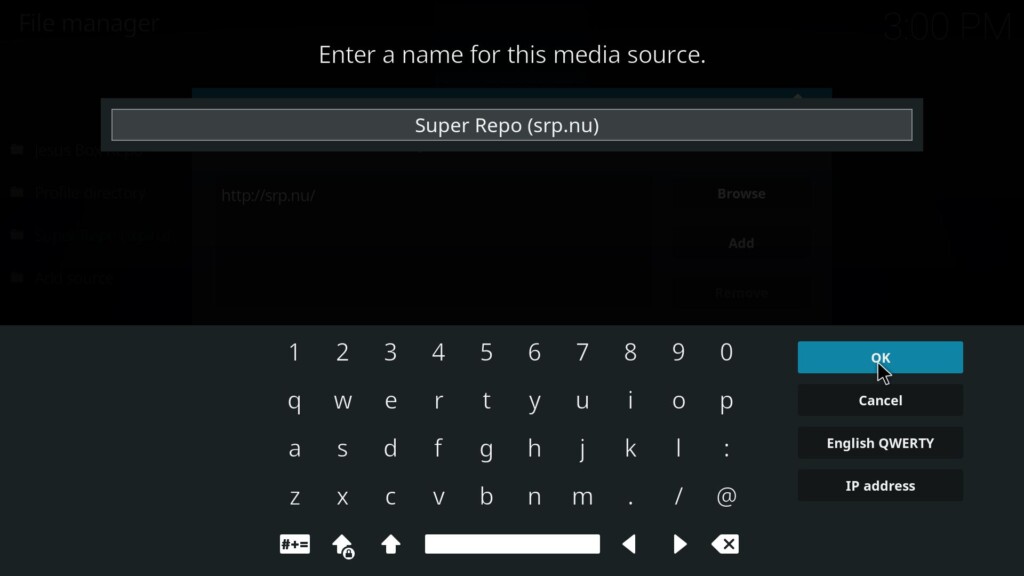 You'll be taken back to the File Manager screen. To confirm that your changes have been saved, you should see a folder representing the repository you just added. It'll be named whatever you just entered in the previous step (i.e. 'Super Repo').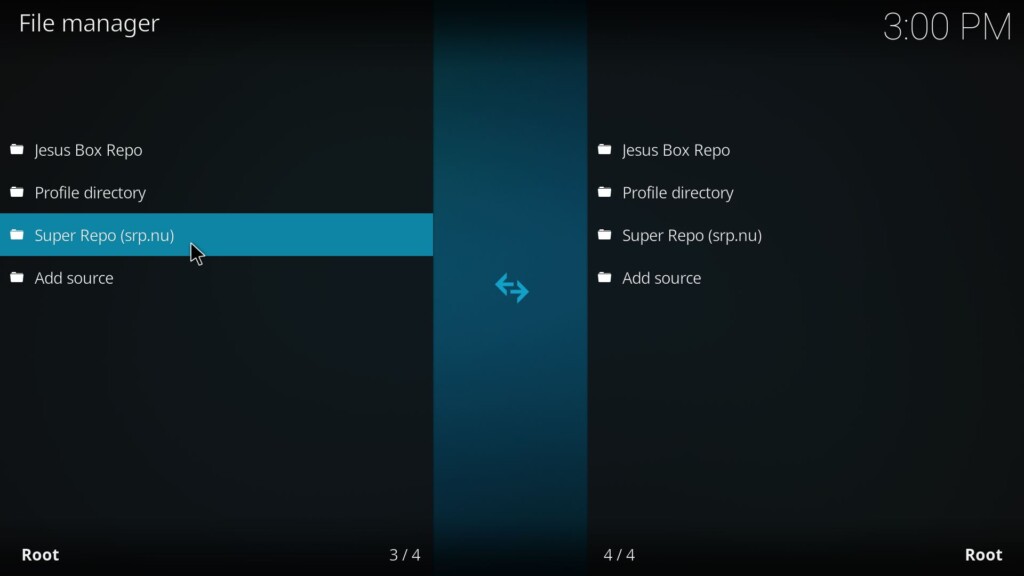 You've now successfully installed the Super Repo repository.
Installing the SuperRepo Video Add-on Repository
You've successfully installed the Super Repo Repository, which gives you access to the SuperRepo Video Add-On Repository (also called the SuperRepo Category Video repository). This is the crucial next step. The USTVNow add-on resides in the SuperRepo Video Add-On Repository. Without this additional repo, you won't be able to find the USTVNow add-on.
From the Kodi Home Screen, click on the Add-ons menu to the left.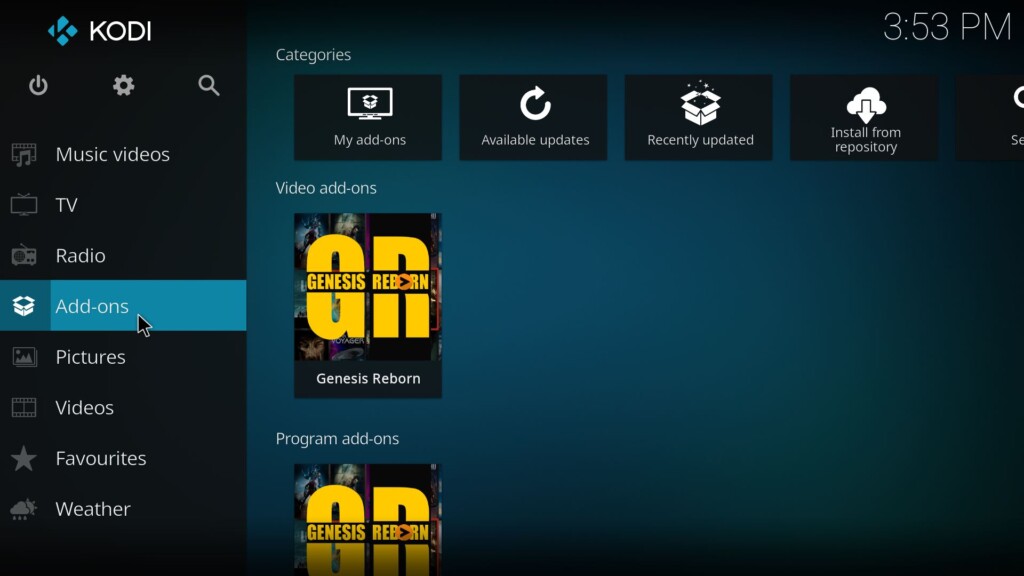 Click on 'Packages Icon' (Home > Add-ons > Add-on browser).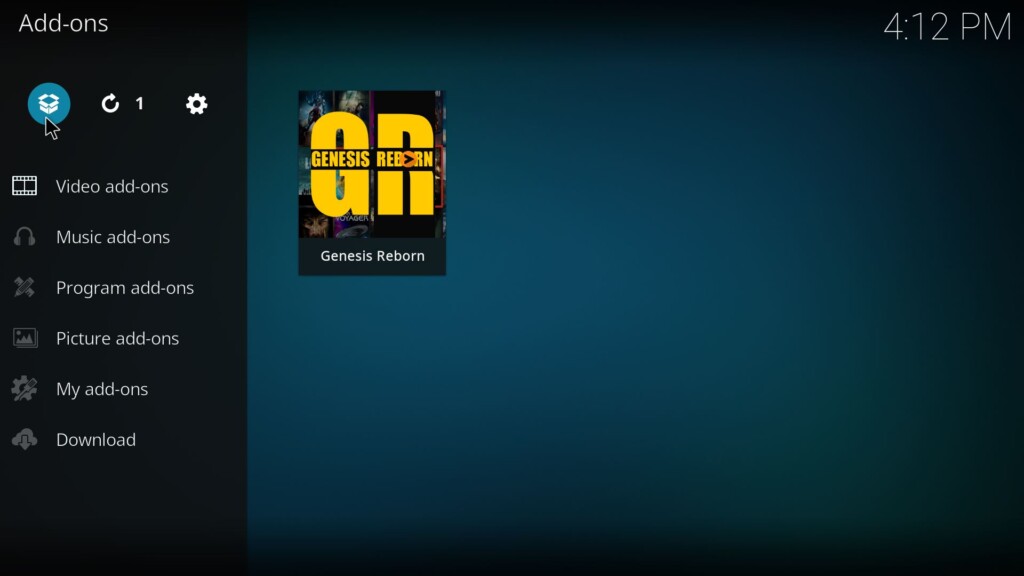 Click on 'Install from repository' (Home > Add-ons > Add-on browser > Install from repository).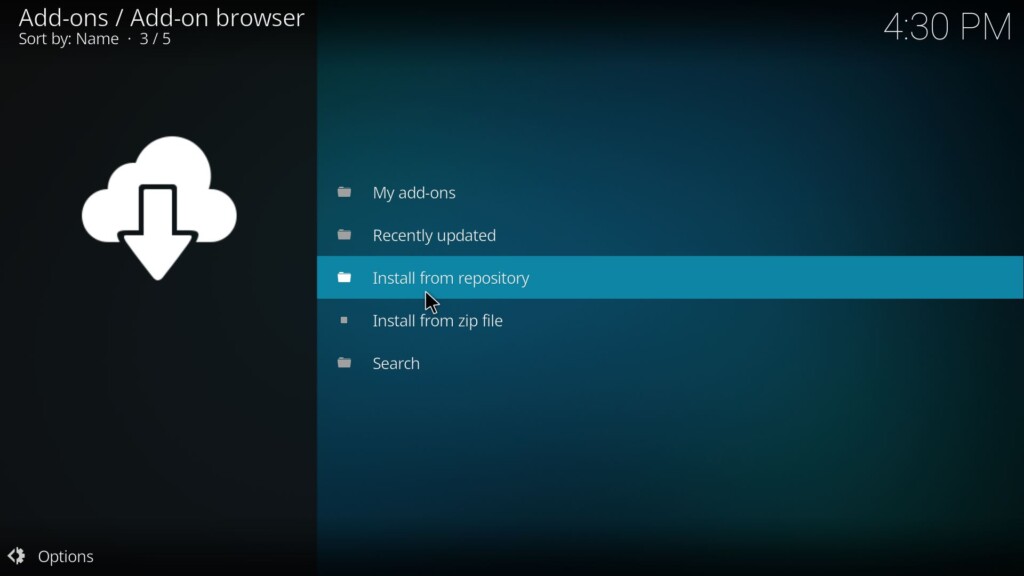 Click on 'SuperRepo Repositories'.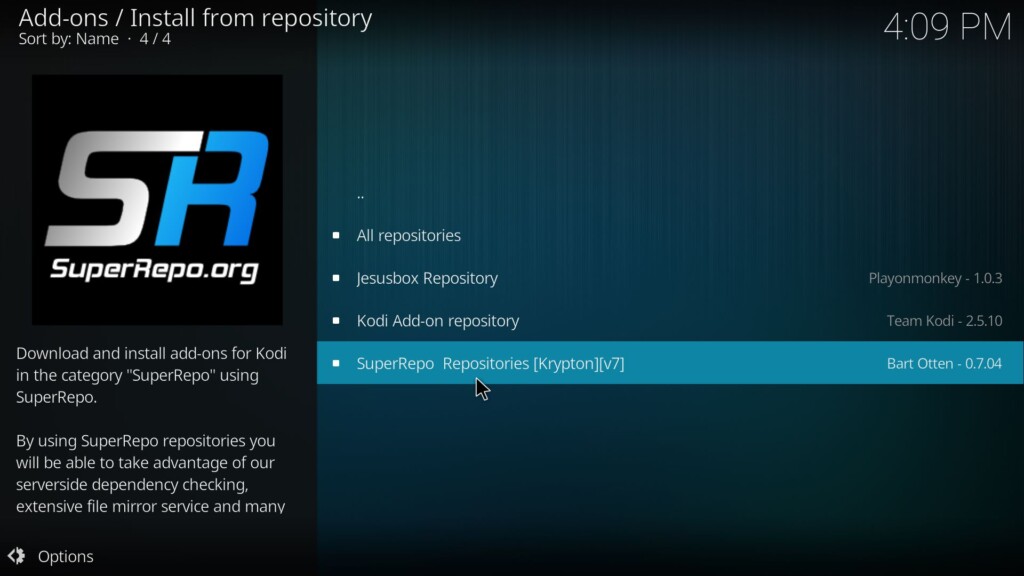 Click on 'Add-on repository'.
Click on 'SuperRepo Category Video' (it'll include the version name of Kodi from the root repo that you installed earlier).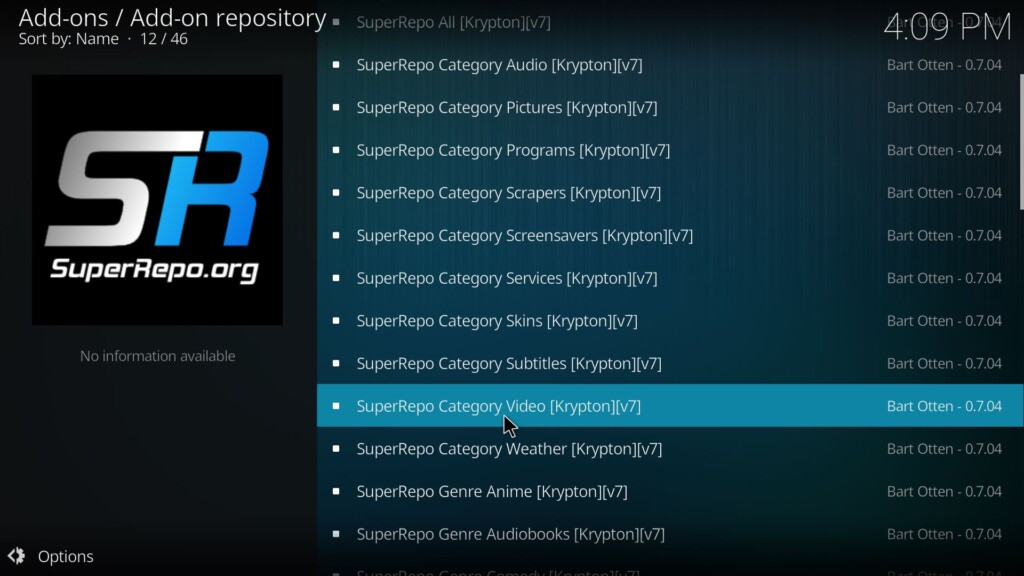 Click on the Install button.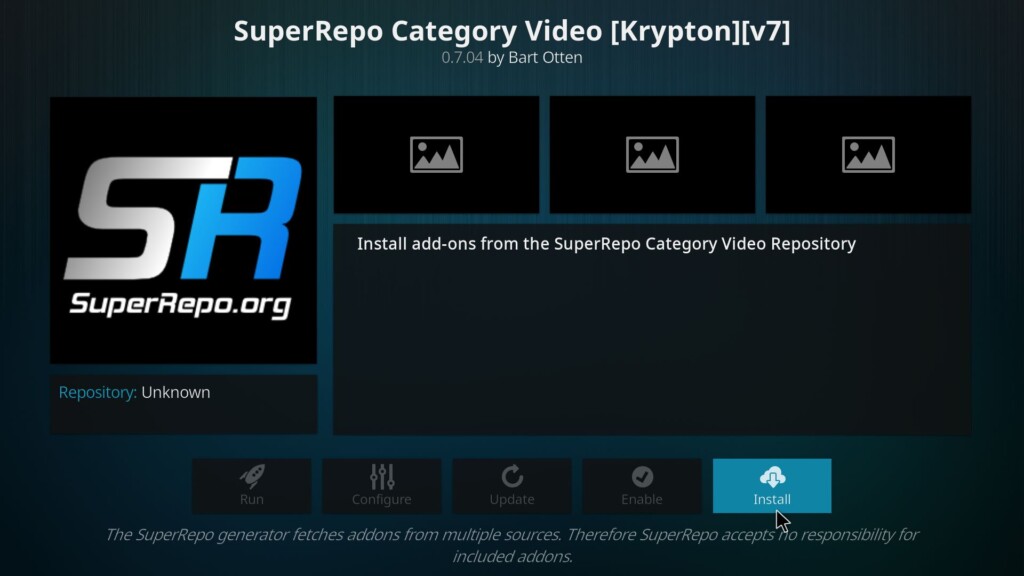 You'll get a notification in the top-right corner of that the Add-on is installed.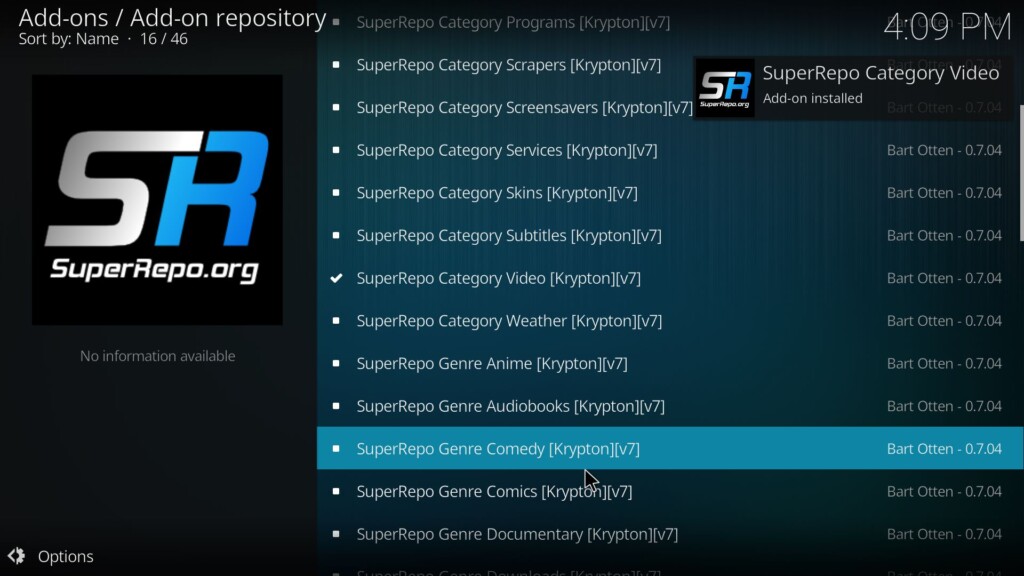 Now the SuperRepo Video Add-On Repository is installed.
Next, we'll install the USTVNow Add-On.
How to Install USTVNow Kodi Add-On
Now that you've installed both the SuperRepo and the SuperRepo Video Add-On Repositories, you can access the USTVNow Add-On.
From the Kodi Home Screen, click on the Add-ons menu.
Click on the Package Icon.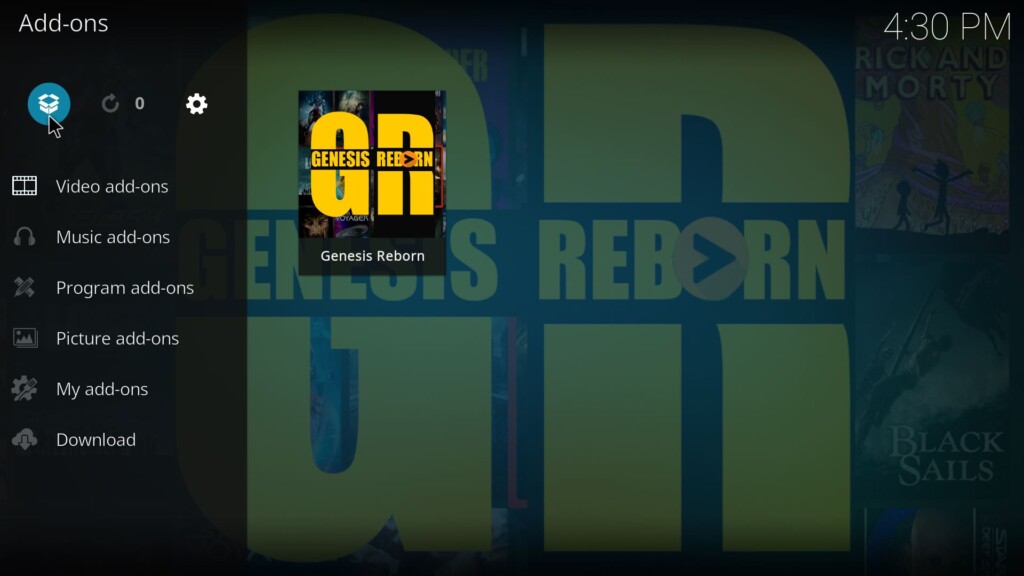 Click on the Install from repository option to reach the SuperRepo video add-on repo.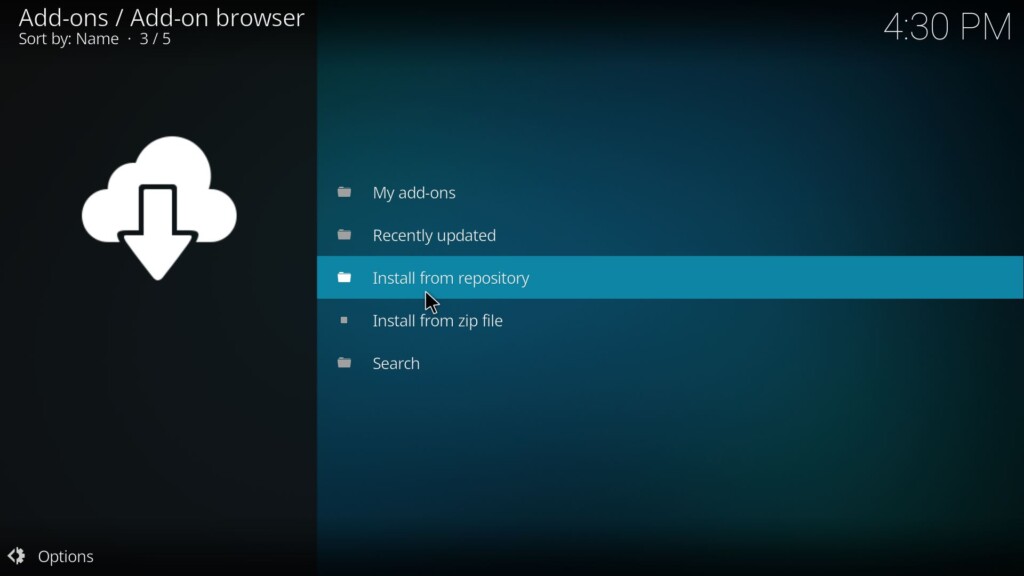 Click on the 'SuperRepo Category Video' option.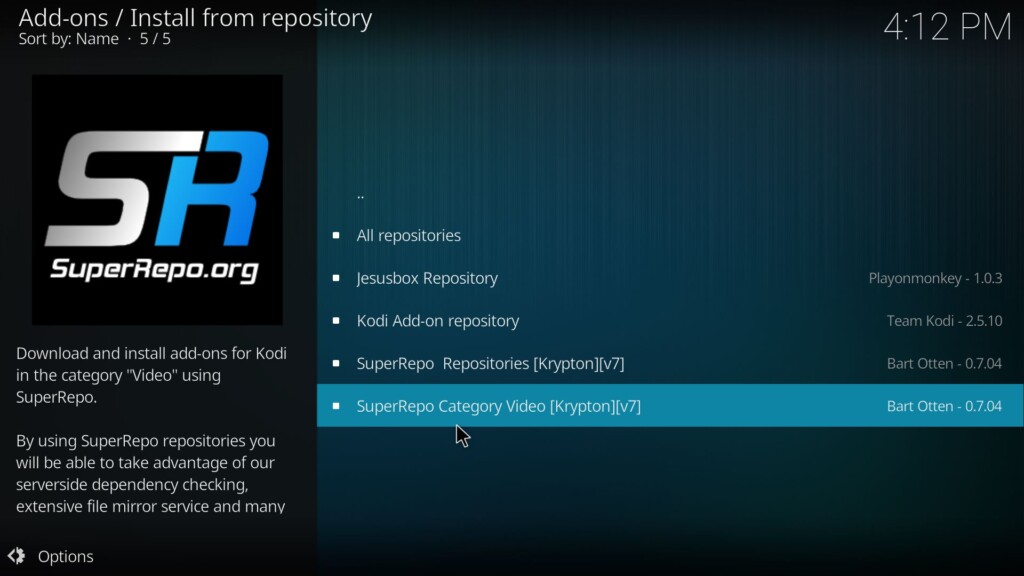 Click on 'Video add-ons'.
There's a long list of add-ons to choose from. Scroll down quickly by moving your mouse cursor to the right of the screen and dragging the blue scroll bar down to the 'U' section.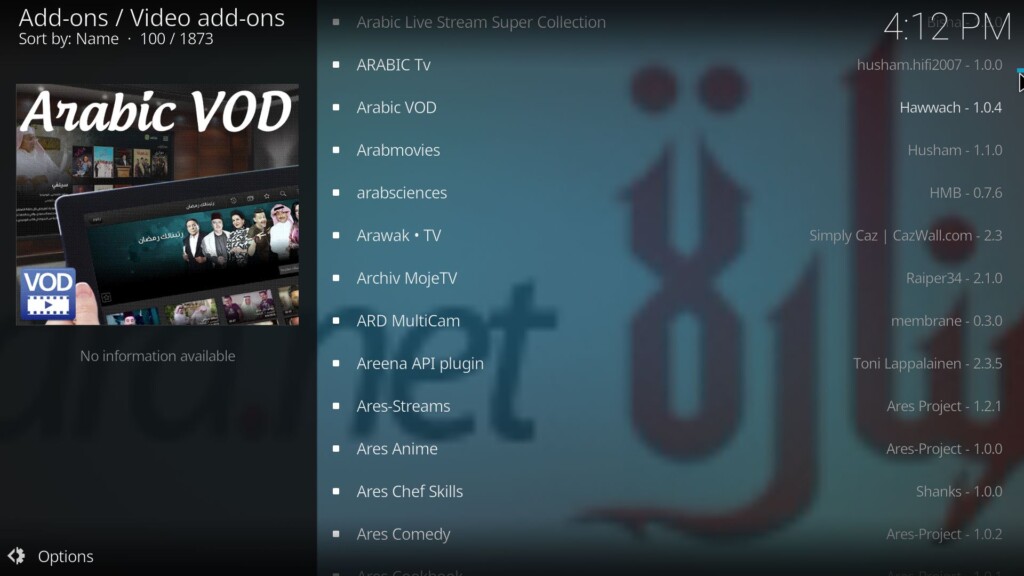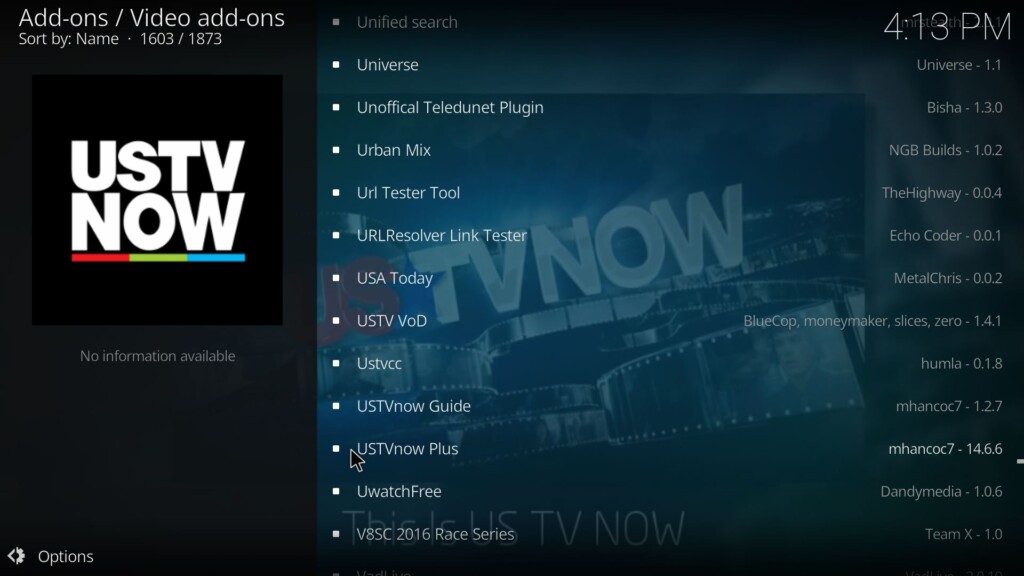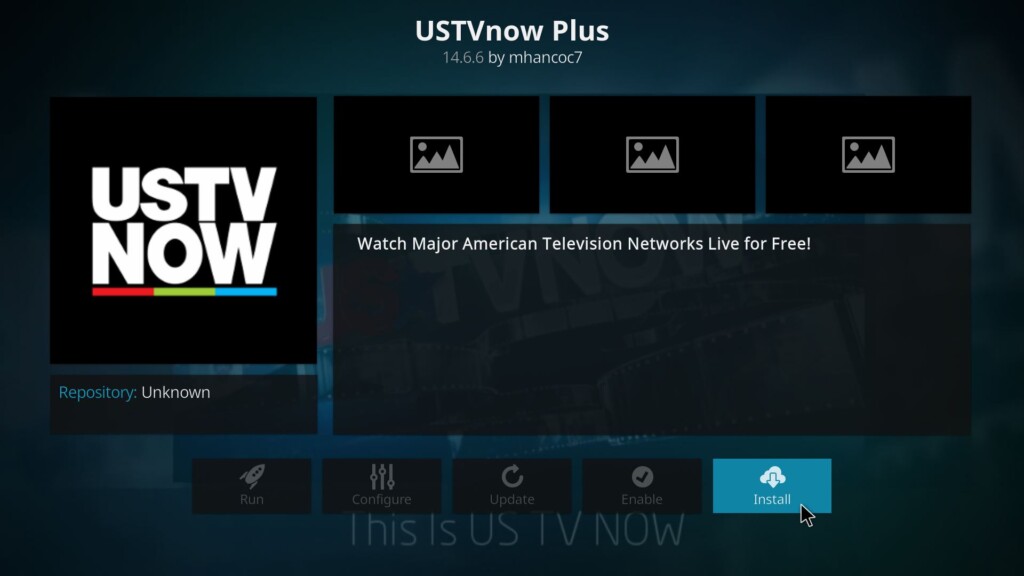 A notification in the top-right corner will tell you that the add-on is installed. Note: it'll also install USTVNow Guide, which is necessary for it to function.
Now your USTVNow Plus video add-on is installed.
Press Escape to reach the Kodi Home Screen.
Click on 'USTVNow Plus' and follow the prompts.
You have now successfully installed USTVNow video add-on for Kodi!
USTVNow: Enjoy US Television for Free
Users of USTVNow will be delighted at the convenience of tuning in to American television channels through Kodi, free of charge. And to think, you don't even need to purchase a digital antenna and configure it to work with your PC!
While USTVNow has paid subscriptions that include advanced features like a remote digital video recorder (DVR), Kodi users will find that the seven basic channels that are offered are quite satisfactory.
The USTVNow add-on has a great interface too. When entering the Live TV section, all the seven major networks are listed by name (e.g. ABC, CBS, CW, etc.) and even includes the title of what's playing right now and the time that it started. This makes it very convenient because now users can see if too much time has passed for them to watch a certain show.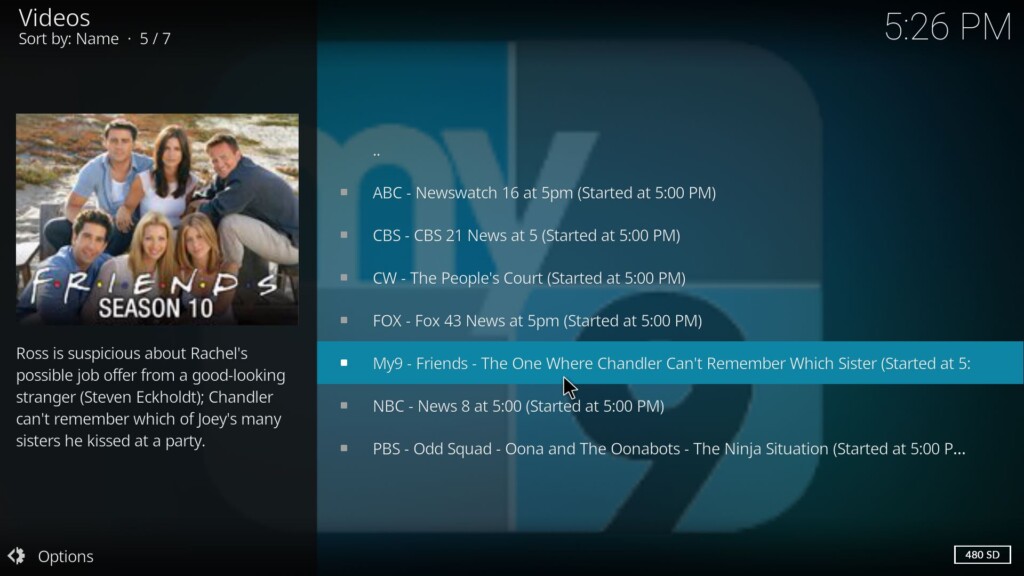 Using Virtual Private Networks
We always recommend using a VPN like IPVanish to ensure that your private online activities remain private. However, VPNs can make your computer appear as though it's coming from a country different from the one that you're in. If you have trouble connecting to USTVNow, try checking your VPN location settings. USTVNow may be restricting access to certain geographic locations. You may also want to check the country that you registered your account with. According to their website, "USTVNow is intended as a free service exclusively for Americans living overseas." Adjust your configuration as needed.
USTVNow Alternatives
While the USTVNow add-on for Kodi is quite popular, there are lots of alternatives as well. Want to know what the best ones are? Check out our other article for the Best Kodi Live TV Addons for the latest and most updated curated list of 16 add-ons that you might like, including UKTVNow, BBC iPlayer, Oblivion Streams.