Update: Unfortunately, Uranus is no longer supported by its developer. This means that even if you find it online in some other repository, we strongly suggest you not to install this addon. Take a look at our overview of the best Working Kodi addons and try some other alternative.
Uranus Kodi Addon is a fork of Elysium, which was one of the most popular addons a while back. Elysium is up and running too, though after a long gap of inactivity. When it comes to Uranus, it has an impressive collection of various streaming sources. It doesn't have a library as rich as Elysium's, but when we tested this amazing addon, we liked its effort of keeping quality over quantity.
The other thing that stood out was the availability of a huge list of HD streams – more than any other addons we have recently reviewed. As a whole package, it looks filled and promising. Let's check it out.
Before getting started, we strictly recommend you to be safe while using Kodi. Therefore, we want you to read the We will be talking about software developed for Kodi – which is based on open-source code. However, the following software comes from unofficial third-parties. In addition, it is publicly available and free of charge. TechNadu doesn't claim any responsibility for how our readers decide to utilize the following software. Please note that we don't condone sharing pirated content and copyright infringement. TechNadu is not affiliated with the software mentioned in this article in no way. Make sure to carefully read the above-said disclaimer and ensure the proper use of the software.
disclaimer and WARNING notice found below.
Warning: Why you should ALWAYS USE a VPN with Kodi?
Here are the reasons that you should consider looking at it without SKIPPING.
Using ILLEGAL Kodi Addons are Dangerous without a VPN: Most of the Kodi users are installing the ILLEGAL Kodi addons on their system to access all the latest movies, TV shows, sports, music, and much more for FREE, than a legal Kodi addon where it has the least content in it. But do you know what? The video content on illegal addons is scraped and copyrighted material. If you are accessing them on Kodi, then your activities will be monitored by your ISP by tracking your IP and gives all the information to the government or companies if they request for it. This will land you in trouble. To stay away from this, you will have to connect to a VPN where it hides your identity by rotating your IP address while streaming Kodi content. This is how you will be safe from the prying eyes.
Bypass Geo-Restriction: As you probably know, some official addons like BBC iPlayer, NBC Sports, Hulu, IceFilms have geo-location restrictions. This also applies to other addons like Acestream which fetches the data from torrents. To unblock these restrictions, you will have to DEFINITELY use a VPN no matter what.
The above are the 2 reasons that forcing us to recommend a VPN to the Kodi users for safer streaming. In fact, after testing several VPNs for Kodi, we finally came up with a one non-stop solution and that is ExpressVPN, the top-rated Kodi VPN so far.
Limited Time Offer: For our TechNadu readers, there is a 49% OFF on ExpressVPN which includes 3 FREE Months in it.
All You Need To Know About Uranus Kodi Addon in 2019
Uranus Addon is amongst the best available Kodi add-ons right now. The primary reason behind this popularity is its constantly updated database. This addon is stuffed with great content and hardly ever fails to stream what you select. Its consistent performance is what made us review it for you.
Here in this installation guide, we'll instruct you through its step-by-step installation procedure. We'll also discuss its significant features and help you resolve if it's worth your time or not.
Uranus Kodi Addon is available in the Blamo repository. You can easily install the Uranus addon by adding Blamo repository, and then extract the Uranus addon from there. The installation involves a standard procedure and takes only a few minutes.
We are impressed with how Kodi has evolved over the years through different versions. We like how its interface is common across all the platforms. So, no matter which device you are on, this installation guide will work for you.
Let's get on with the installation procedure, but first an important warning.
Important Note: Kodi doesn't let its users install third-party addons. The primary motive is to save its users from malicious third-party plugins. But, what if you trust the source and wants to install a third party addon? The possible route is by enabling the installation of 'Unknown Source.'
It's a standard procedure and if you have earlier installed any addon, the chances are this option is enabled already. If you are not familiar with the procedure, here is our quick guide to enable the third party installations.
16 Steps to Install Uranus Addon on Kodi
This installation guide is useful irrespective of which device you own. First, we will add Blamo repository on our Kodi device and then extract the Uranus addon from the repository. It's a standard procedure and pretty easy to follow.
Let's go through the step-by-step instructions.
Launch Kodi on your device and click on the Gear icon at the top left of the home screen.
On the system menu, click on File Manager.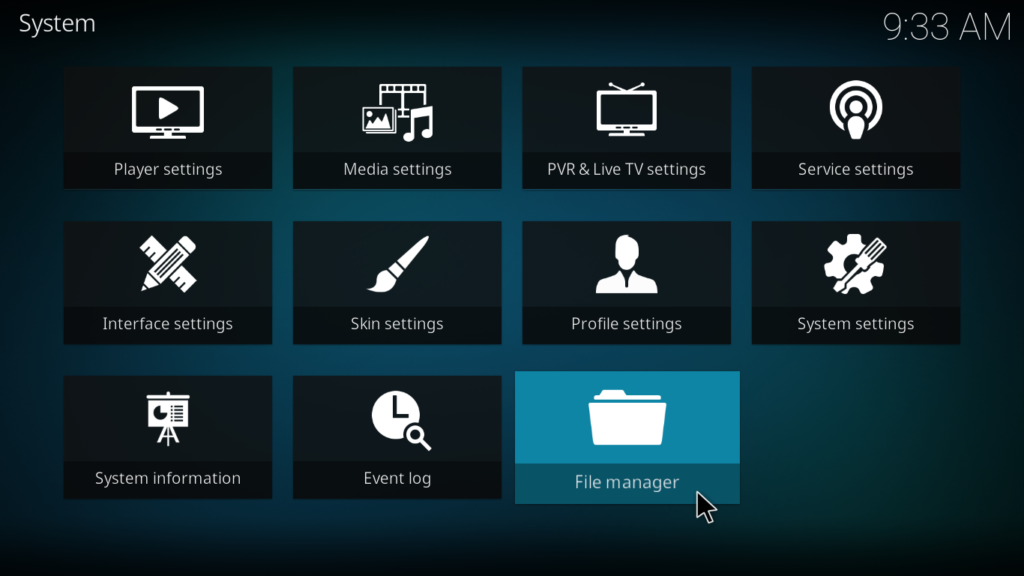 Now, double-click on Add source on the mirrored menu.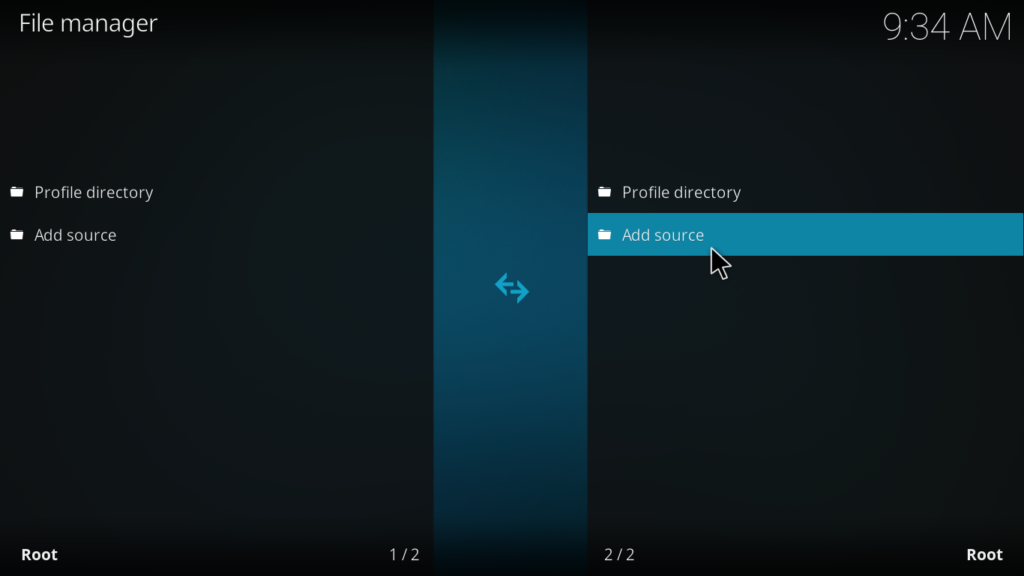 You'll be presented with an 'Add file source' pop-up. Click on the first text field labeled <None>.
Copy and paste the following URL – http://repo.mrblamo.xyz/ and click OK.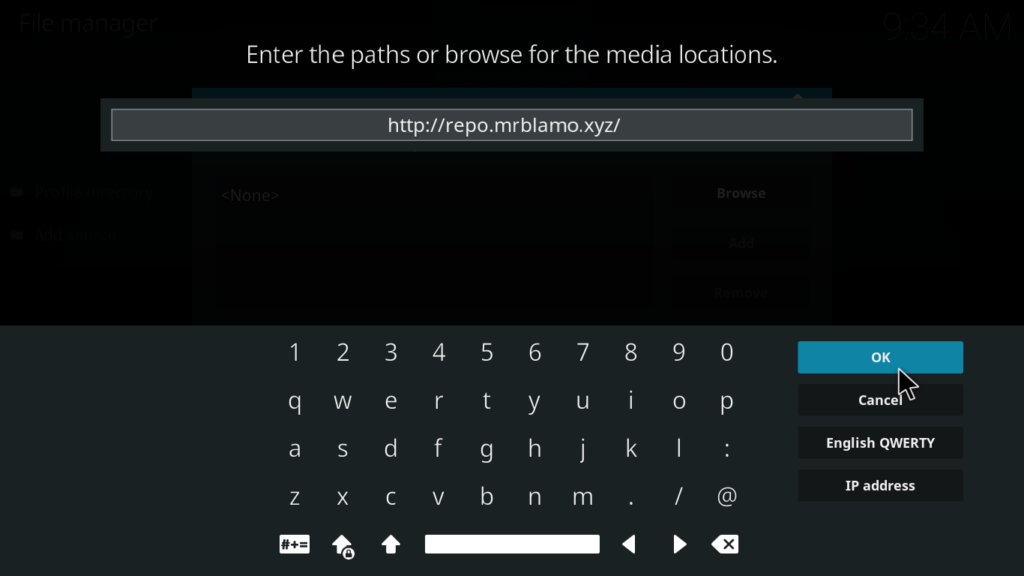 Now go to the second field on the pop-up and name the media source as blamo and click OK.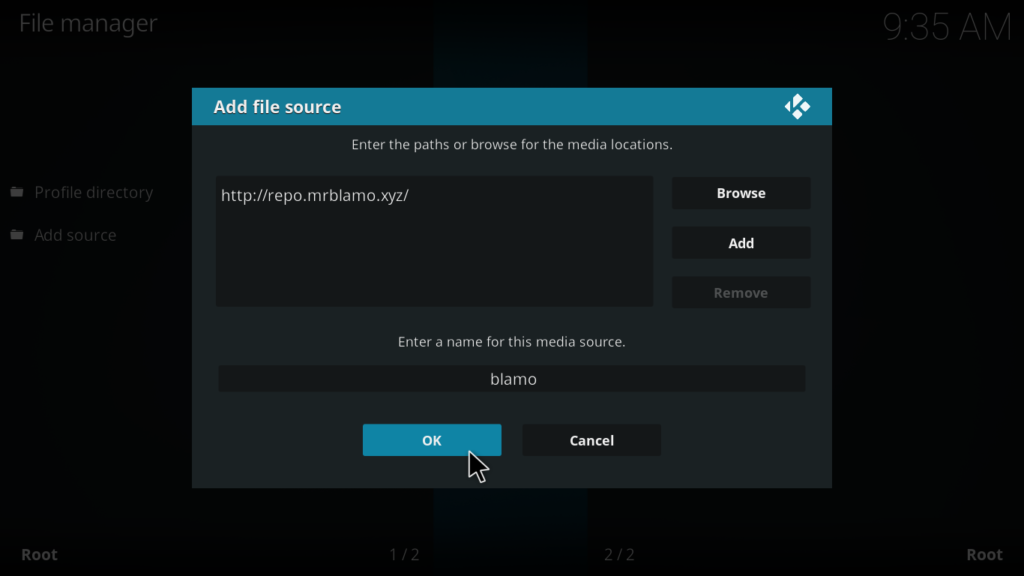 Now, go back to the Kodi' home screen and click on Add-ons from the menu.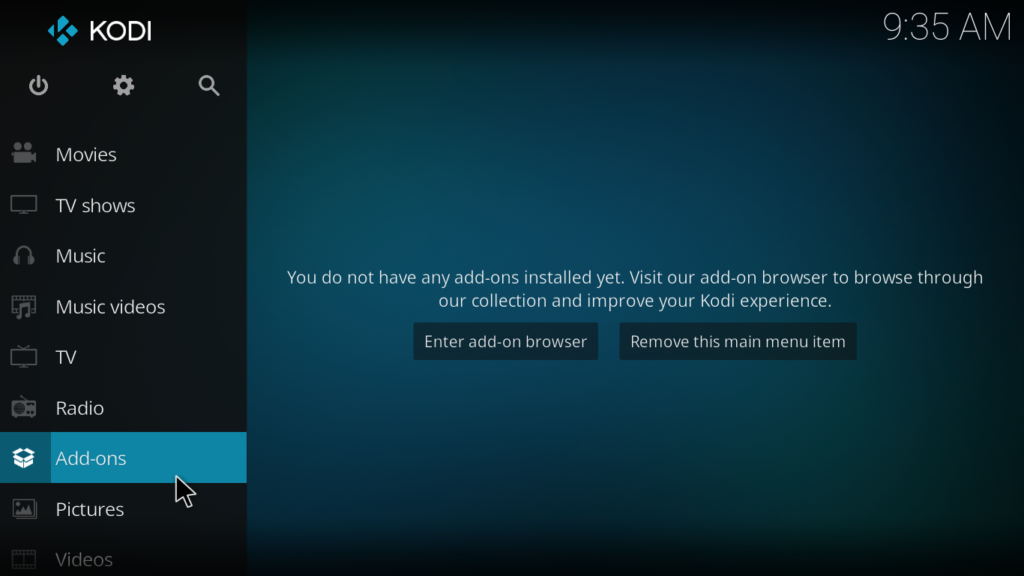 Navigate to the package icon on the top left of the screen and click on it.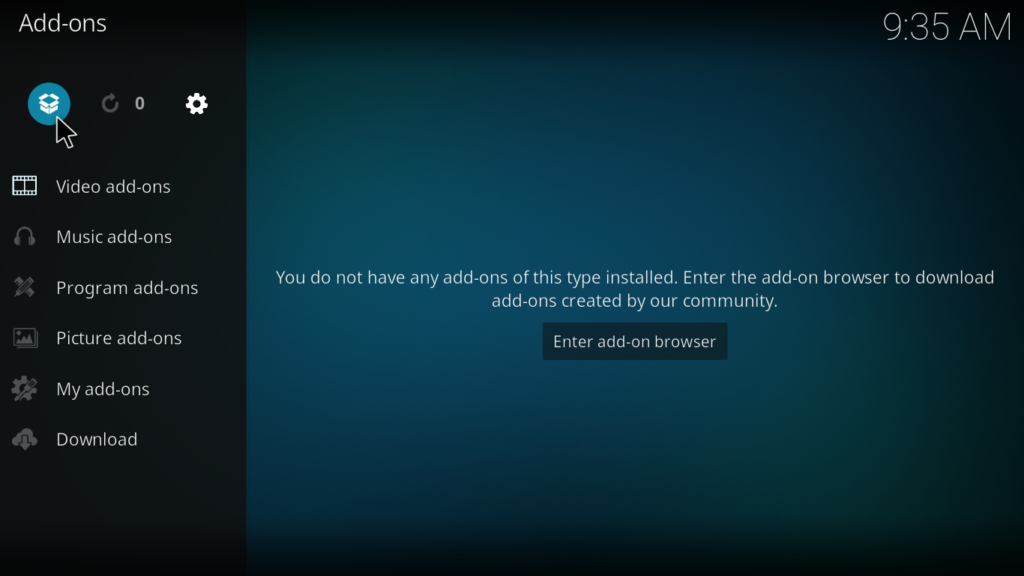 On the presented list menu, select Install from zip file.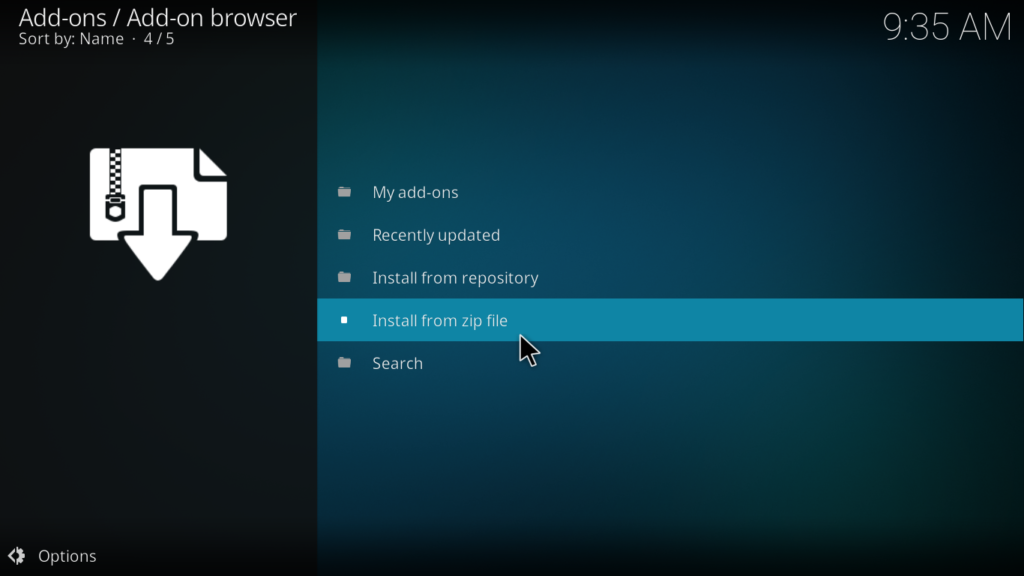 You'll be presented with a pop-up. Click on blamo from the list.
Now, click on repository.griffin-x.x.x.zip from the list.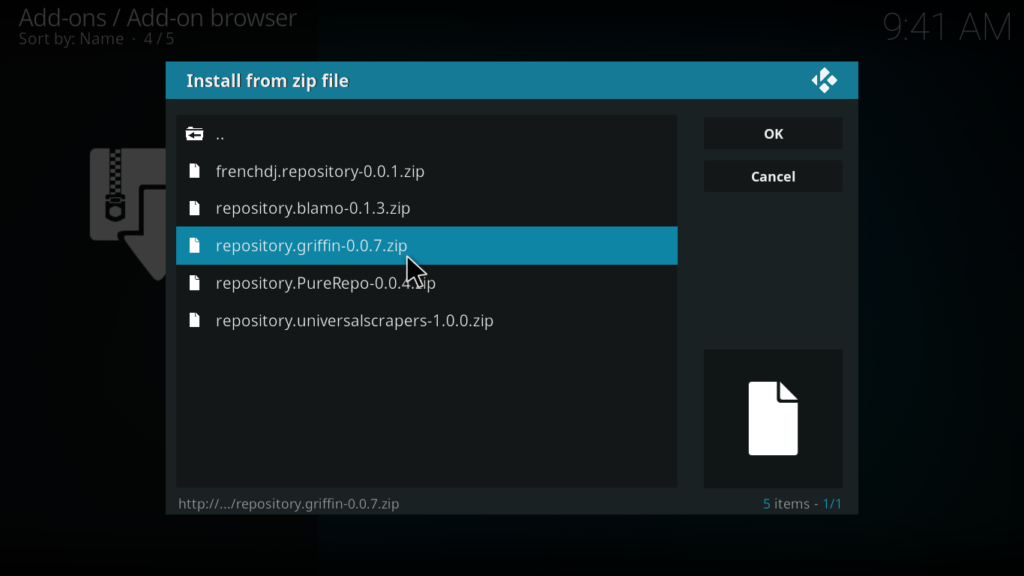 Wait for a notification at the top right of the screen labeled Griffin Blamo Repo add-on installed.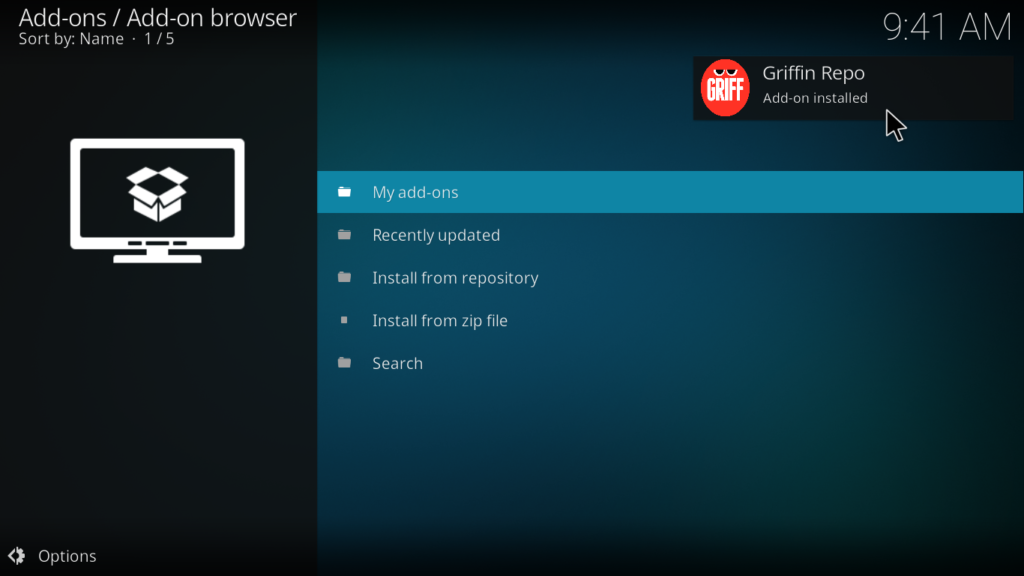 On the same screen, click on Install from Repository.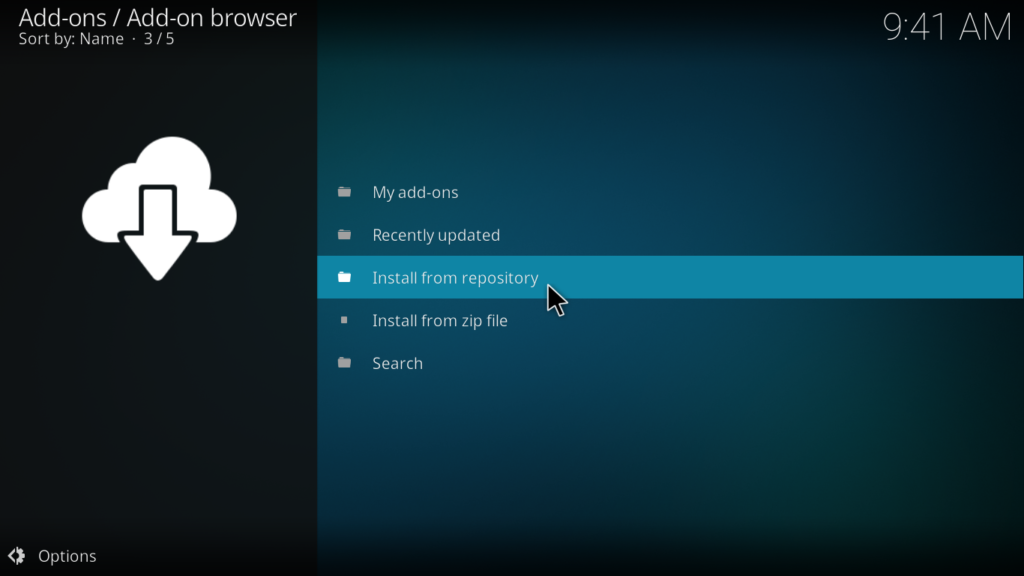 Now, select Video Add-On from the list.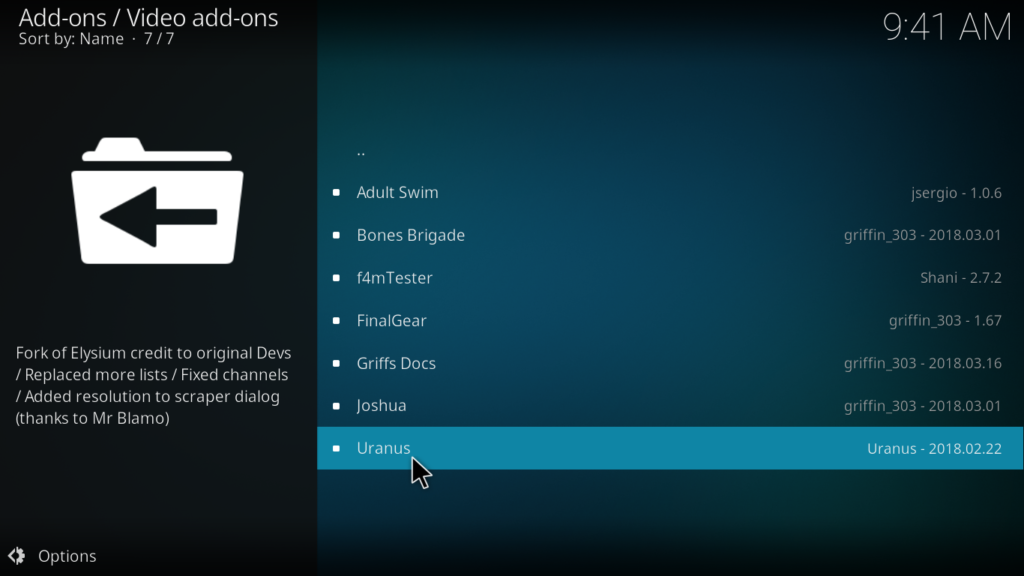 Navigate to the bottom right of the screen and click on Install.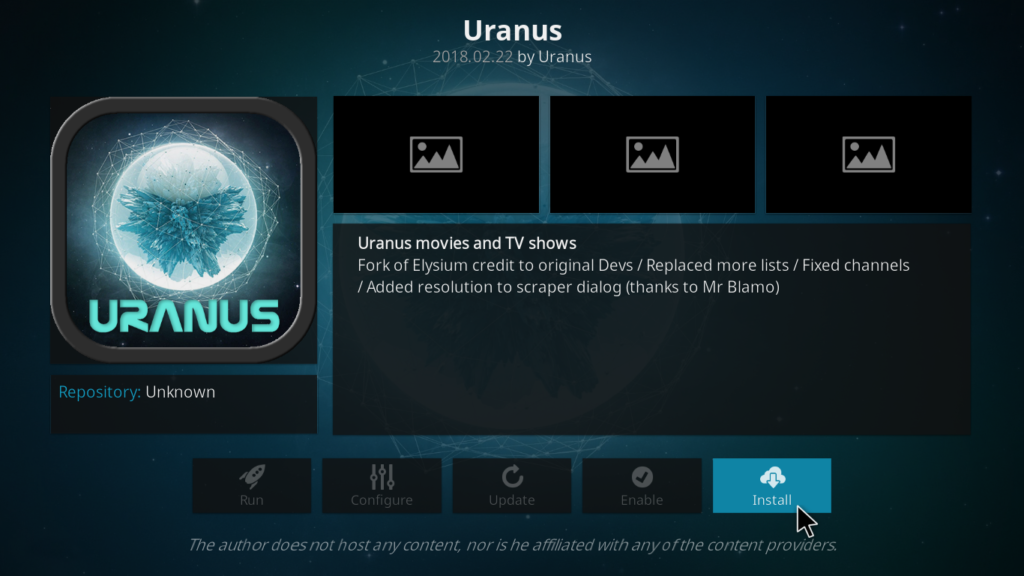 Wait for a notification on the top right of the screen labeled
Uranus add-on installed
. Congratulations! Uranus Kodi Addon is now successfully installed! You can access the addon from the Add-on menu on the home screen.
What to Expect from Uranus Addon?
There is a lot you get from Uranus Kodi Addon. The fact that this addon is consistently updated and ensures to remove the dead links is impressive. This alone saves a lot of time while streaming digital content. It comes with huge directories of Movies and TV Show that can be easily filtered with organized subcategories. Let's check some of the major categories in the addon.
Movies: This category has all you would expect from a 'movie' section of a reputable addon. It has well-figured subcategories for an easy navigation. It has a huge database of content. Also, it has HD and 4K content with consistent updates.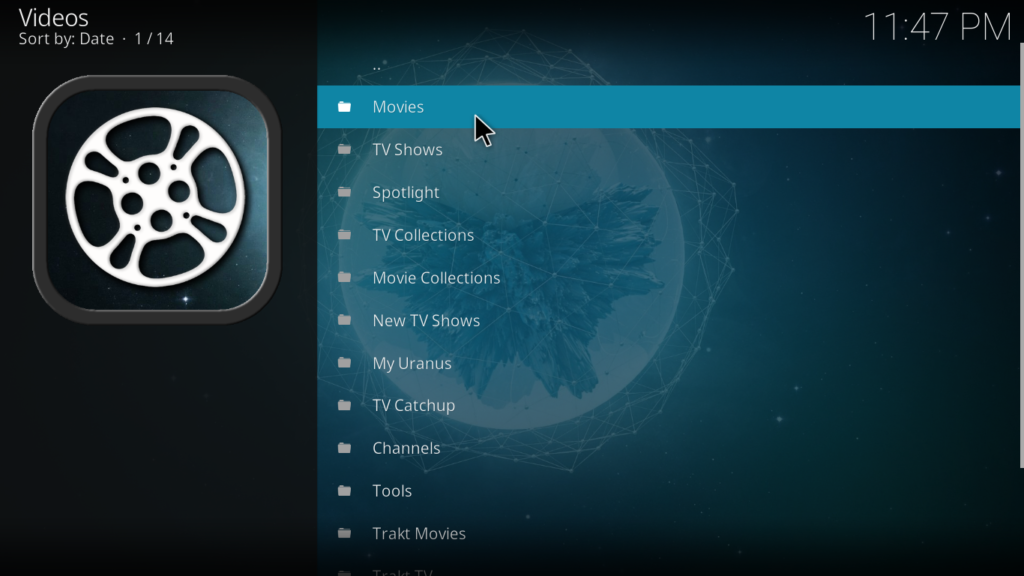 TV Shows: Like Movies, 'TV shows' section has a clean interface and is user-friendly. It is smooth at navigation and has all the popular and classic titles. This category also features some 4K content, which is a bonus for users.
Spotlight: It is a collection of all the popular titles that are currently trending. More the people demand a title, more the chances it will get featured in the 'Spotlight' category.
TV Collections and Movie Collections: These sections are collections of sub-categories based on different themes and genres. There are sub-categories of 'classics,' 'actions,' 'drama' and more. It makes the navigation easier and get us directly to what we want as a user.
New TV Shows: As the name suggests, this is a collection of the latest TV series titles. Surprisingly, it has all the popular names of 2018, including the most anticipated 'Krypton.'
TV Catchup: This section collects content from all the major television channels. The best thing is that all the episodes are organized and gets updated daily.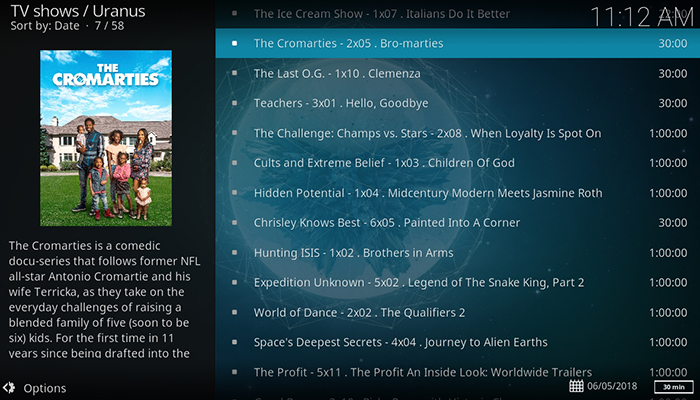 My Uranus: When you find something that you'd like to watch later, right-click on that movie or TV show. Then, add the title to your Watchlist. This is exactly what My Uranus does. Being your personal playlist, this place is where you can find all the movies and TV shows that you plan on watching.
Channels: We're not sure if Uranus is building a platform for streaming live TV shows. This category doesn't work at the moment but it will be interesting to see what the future holds.
Tools: In case you want to add subtitles, sign-in using your IMDB or Trakt account, or do pretty much any optimization, this is where you need to go.
Trakt Movies and Trakt TV: These are new categories that automatically track what content you are consuming and helps you discover what currently is hot.
Search: Finally, you can use Uranus' search option to find a movie or TV shows by searching for its name.
Changelog: The final option on this list brings a list of recent updates and what each of these updates brought in terms of refinements and new features.
Final Thoughts
Uranus Kodi addon is an absolute pleasure in 2019. It is filled with the goodness of movies and TV series. The best thing is that it performs.
We sincerely hope that you have managed to successfully install Uranus Kodi Addon. If you've faced any problem during the installation or discovered an error, kindly use our comment section and let us know. Also, share this installation guide of Uranus addon on Facebook and Twitter who would find it useful.