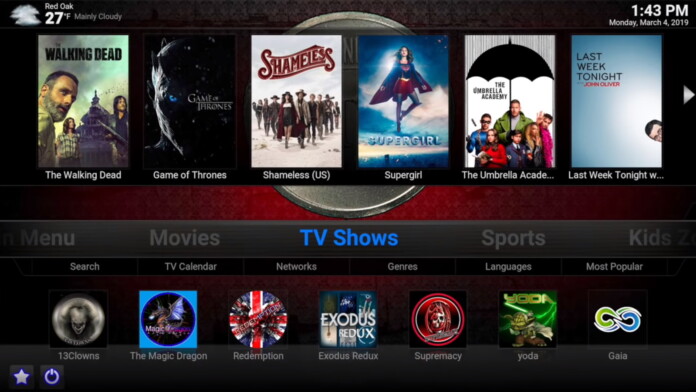 What do we understand of Titanium element with atomic number 22? We know it's strong but light and at the same time, corrosion-resistant; and all these elements stand true for Titanium Kodi build as well. This build is one of the strongest collection of add-ons we've ever tested at TechNadu. Its massiveness comes with its comparatively lightweight (500+ Mb) and unmatchable stability.
Here, in this installation guide, we'll give you step-by-step instructions to download and install this build and introduce you to some of its major features and categories. But before we start, a little disclaimer and warning to keep you safe and protected.
Before getting started, we strictly recommend you to be safe while using Kodi. Therefore, we want you to read the We will be talking about software developed for Kodi – which is based on open-source code. However, the following software comes from unofficial third-parties. In addition, it is publicly available and free of charge. TechNadu doesn't claim any responsibility for how our readers decide to utilize the following software. Please note that we don't condone sharing pirated content and copyright infringement. TechNadu is not affiliated with the software mentioned in this article in no way. Make sure to carefully read the above-said disclaimer and ensure the proper use of the software.
disclaimer and WARNING notice found below.
Warning: Why you should ALWAYS USE a VPN with Kodi?
Here are the reasons that you should consider looking at it without SKIPPING.
Using ILLEGAL Kodi Addons are Dangerous without a VPN: Most of the Kodi users are installing the ILLEGAL Kodi addons on their system to access all the latest movies, TV shows, sports, music, and much more for FREE, than a legal Kodi addon where it has the least content in it. But do you know what? The video content on illegal addons is scraped and copyrighted material. If you are accessing them on Kodi, then your activities will be monitored by your ISP by tracking your IP and gives all the information to the government or companies if they request for it. This will land you in trouble. To stay away from this, you will have to connect to a VPN where it hides your identity by rotating your IP address while streaming Kodi content. This is how you will be safe from the prying eyes.
Bypass Geo-Restriction: As you probably know, some official addons like BBC iPlayer, NBC Sports, Hulu, IceFilms have geo-location restrictions. This also applies to other addons like Acestream which fetches the data from torrents. To unblock these restrictions, you will have to DEFINITELY use a VPN no matter what.
The above are the 2 reasons that forcing us to recommend a VPN to the Kodi users for safer streaming. In fact, after testing several VPNs for Kodi, we finally came up with a one non-stop solution and that is ExpressVPN, the top-rated Kodi VPN so far.
Limited Time Offer: For our TechNadu readers, there is a 49% OFF on ExpressVPN which includes 3 FREE Months in it.
All You Need To Know About Titanium Kodi Build in 2019
Titanium Kodi Build is hugely popular among in the Kodi community for a variety of reasons. It packs a large number of useful add-ons, with a clean and organized interface that turns the experience of using this build into magic. One of the biggest reasons that make this build ideal for all users is its simple navigation, which will stick out right at your face and make your journey a delightful story that you'd share with others.
Titanium Kodi Build is known for being a part of Daily Update Wizard. There have been cases when users complained about getting errors while they tried updating it, and we see the apparent reason why it might happen. For the same cause, we recommend our users to install the wizard on a fresh copy of Kodi. By that we mean, completely wipe out the data present in Kodi, then install its repo and wizard and later, install the build.
Important Prerequisite: Users want to dive right into the build, but despite the excitement that comes with Titanium Kodi Build, there are a few critical steps you need to follow to start your installation procedure without any issues.
Kodi by default doesn't accept installations from third-party sources, as a safety filter. It's standard procedure to go to the settings and turn on the unknown sources and then get on with the installation procedure. If in the past you have already installed an addon/build, it's likely that this setting is already turned on. If that's not the case, and you're here for the first time, follow the quick guide to turn on the third-party installations on your Kodi.
22 Steps to Install Titanium Build on Kodi
Finally, let's show you how to install this build, from scratch. Continue reading our step-by-step guide.
Launch Kodi on your streaming device and go to the home screen. Now find a 'gear icon' (setting icon) at the top left of the screen and click on it.
Navigate to File Manager at the end of the spread and click on it.
You'll notice a mirrored list menu; Double-click the Add source from the list.
Now, you'll see a pop-up menu with text fields. Go to the upper text field that says <None>;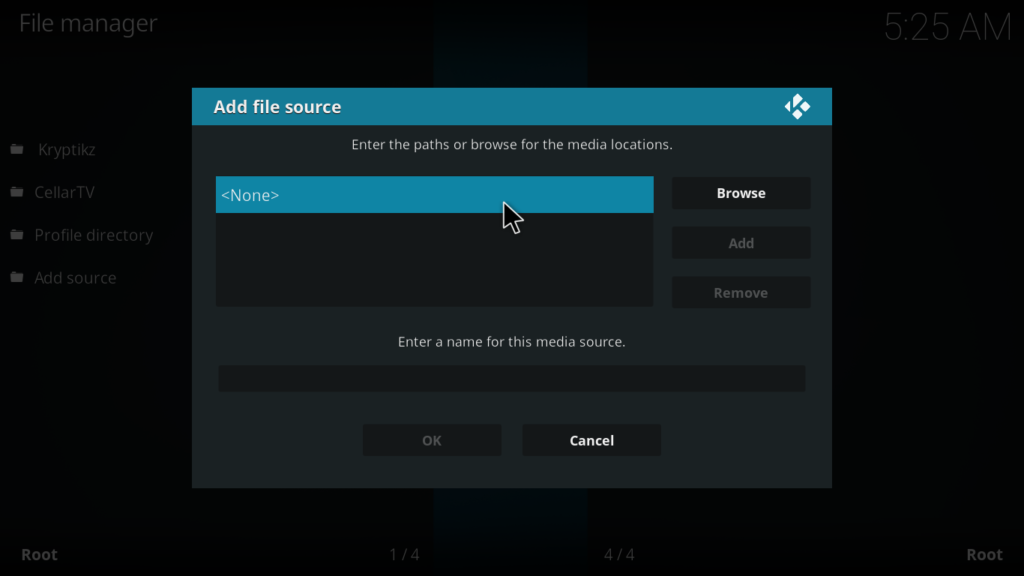 Copy and paste this URL – http://repo.supremebuilds.com and click on it.
Now, go the second text field and label it Supreme and click on OK. Congratulations! You've completed the first step.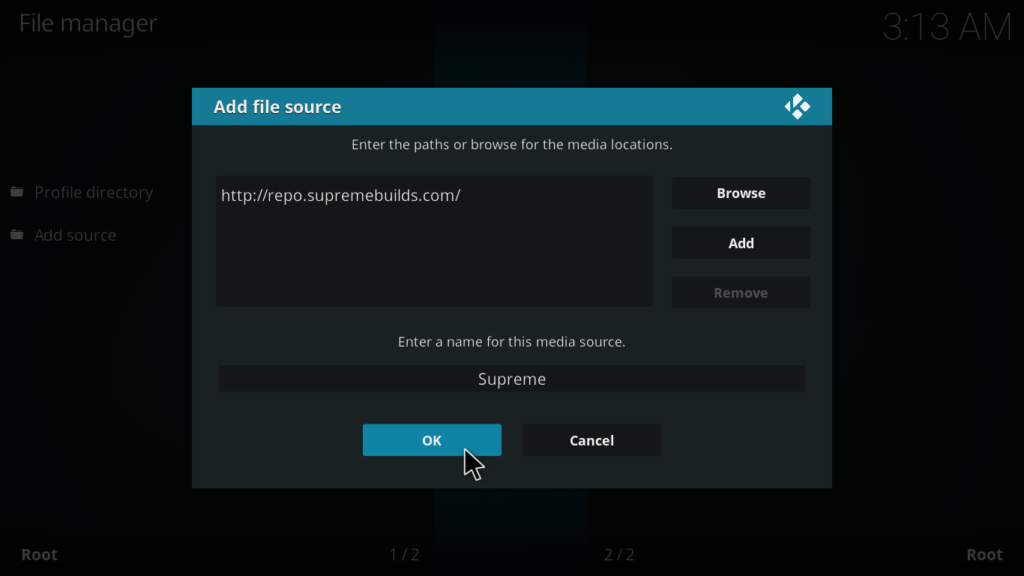 Coming to the second part, return to the home screen, and click on Add-on in the left menu panel.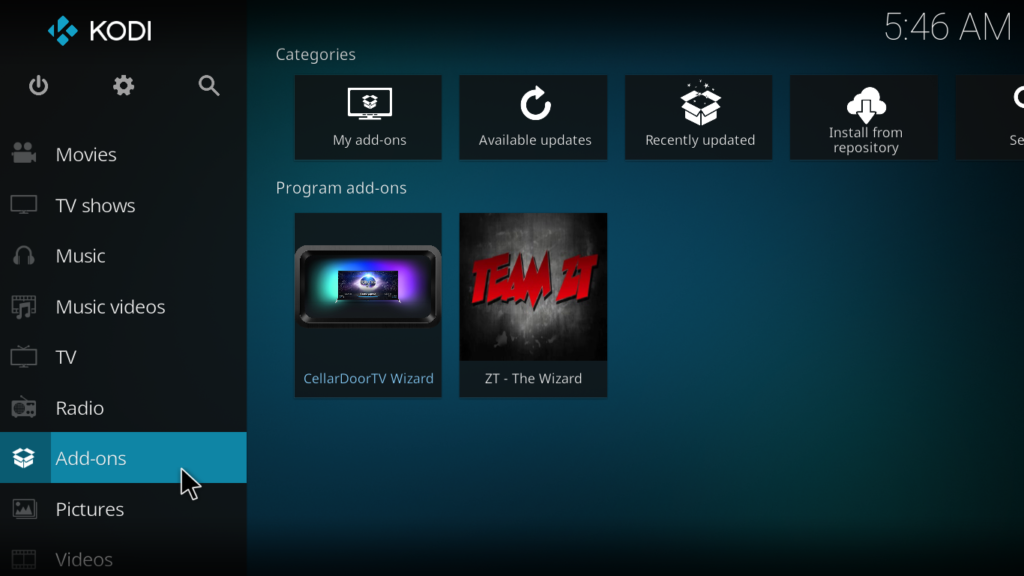 Navigate to the package icon at the top left of the screen.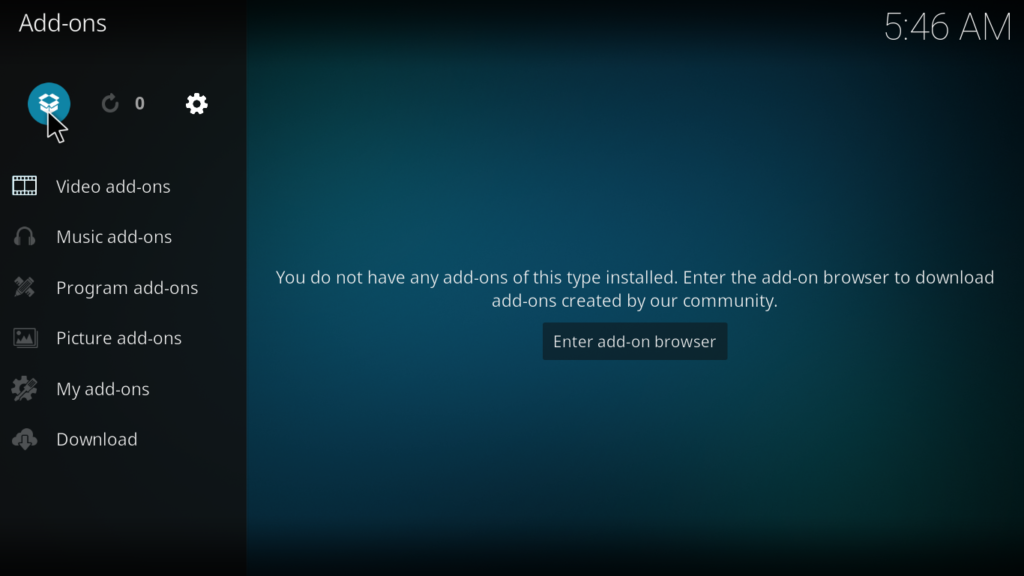 You'll see a list of option, choose the option Install from zip file from the list.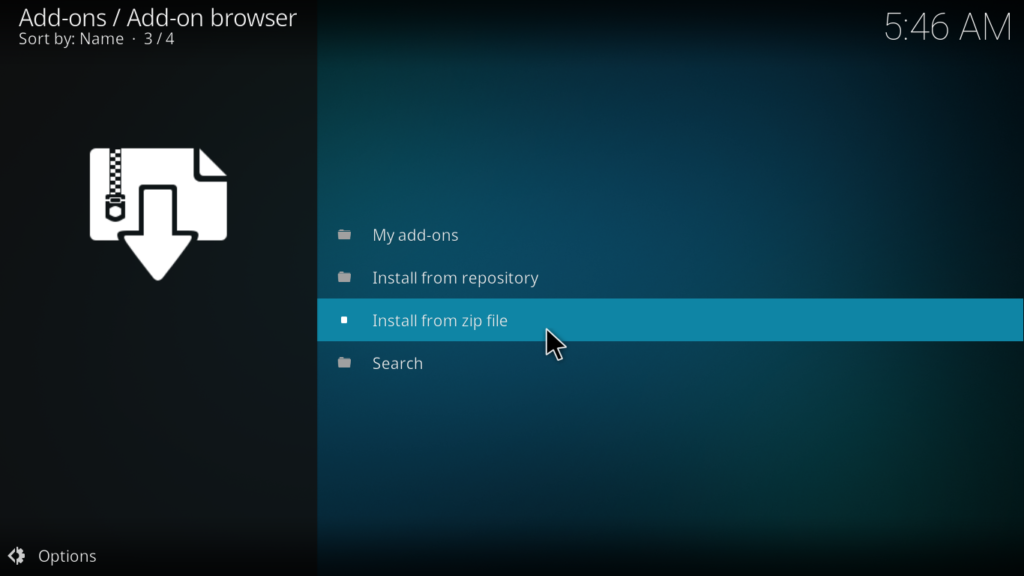 A pop-up will appear, locate Supreme on the list.
Now click on repository.supremebuilds-x.x.x.zip.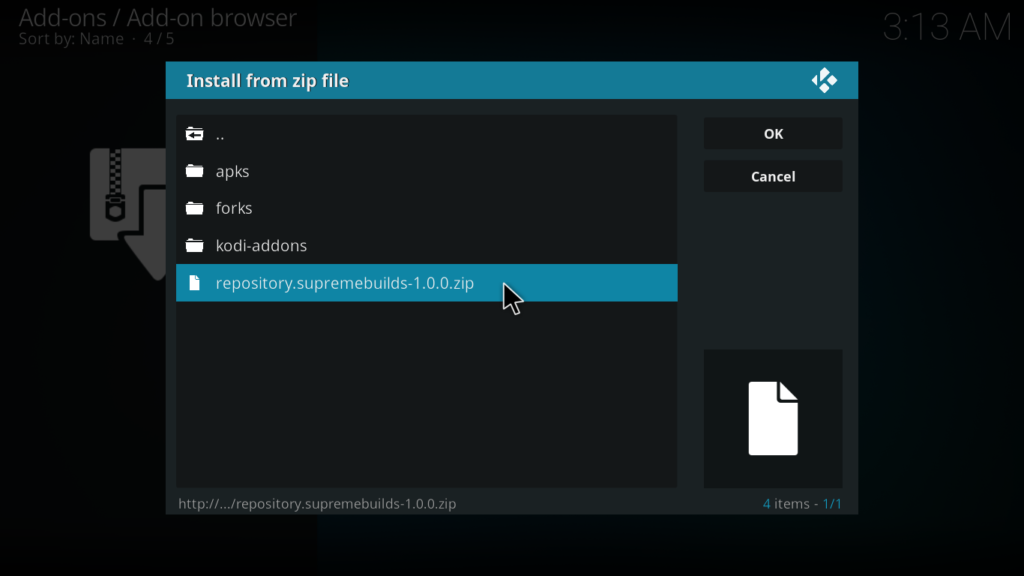 Give it some time till you receive a notification at the top right of the screen saying your add-on is enabled.
Now, from the same list, select Install from the repository.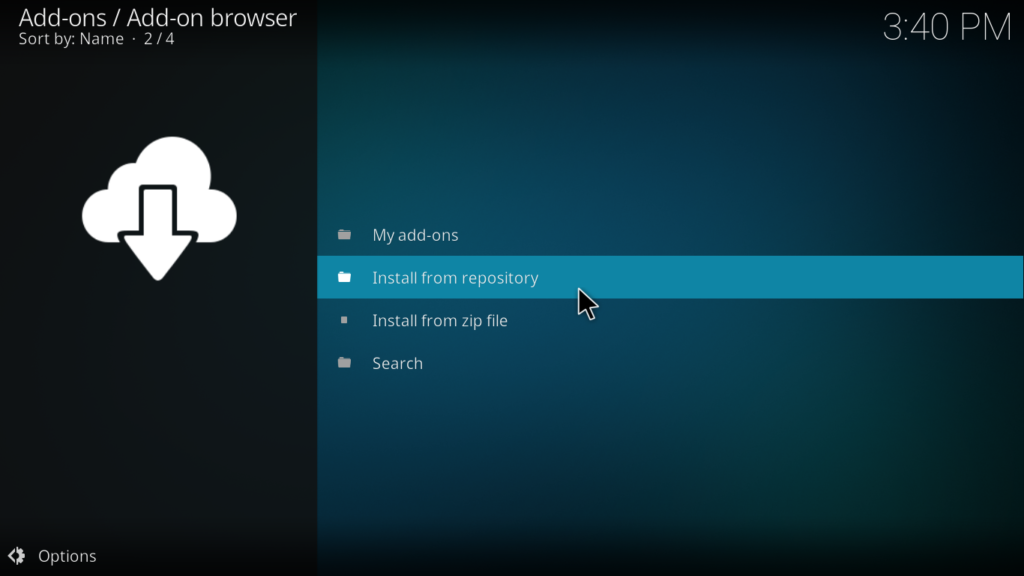 Navigate to Supreme Builds Repository and click on it.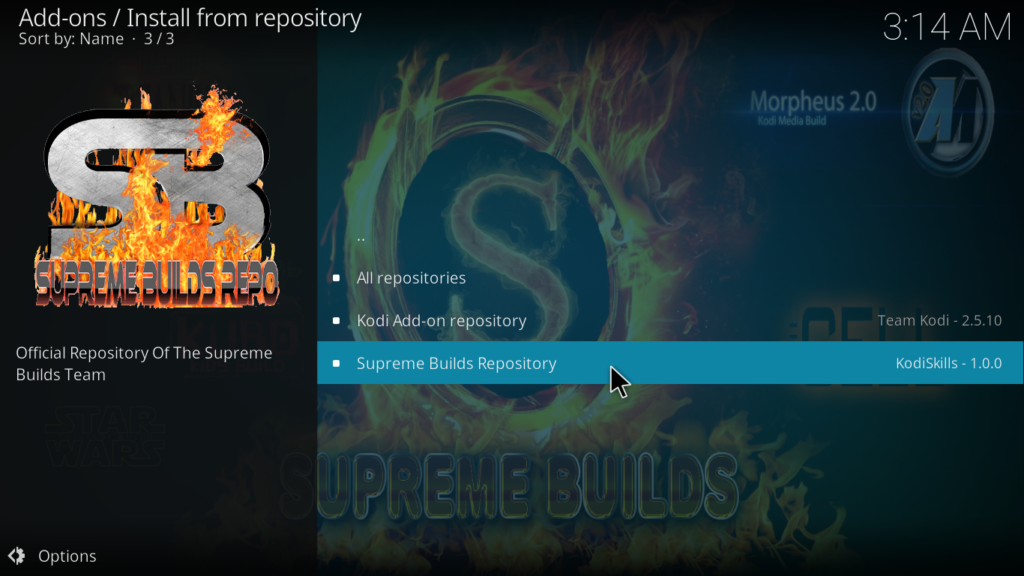 Now select Program Add-ons.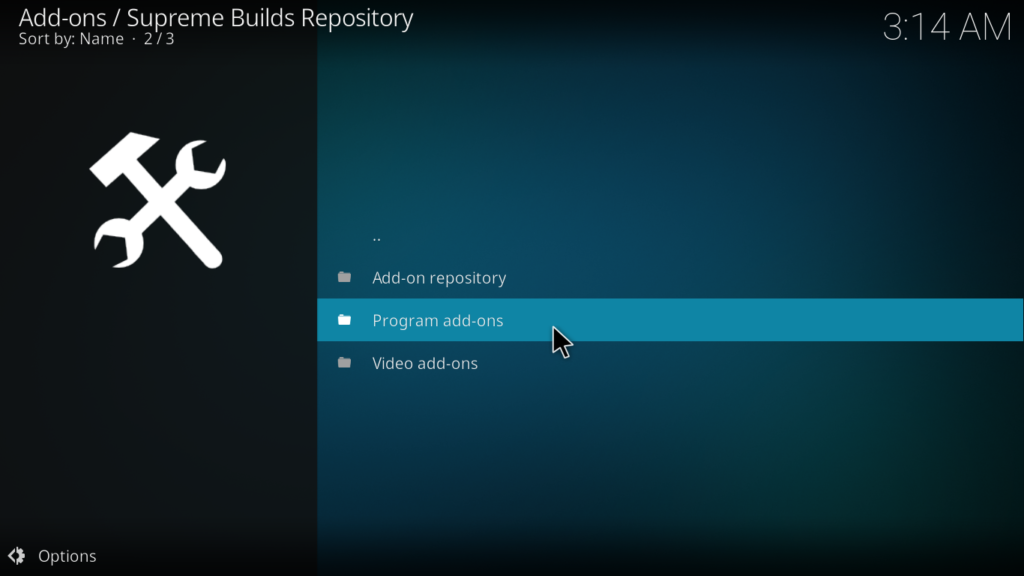 Locate Supreme Builds Wizard on the right spread and click on it.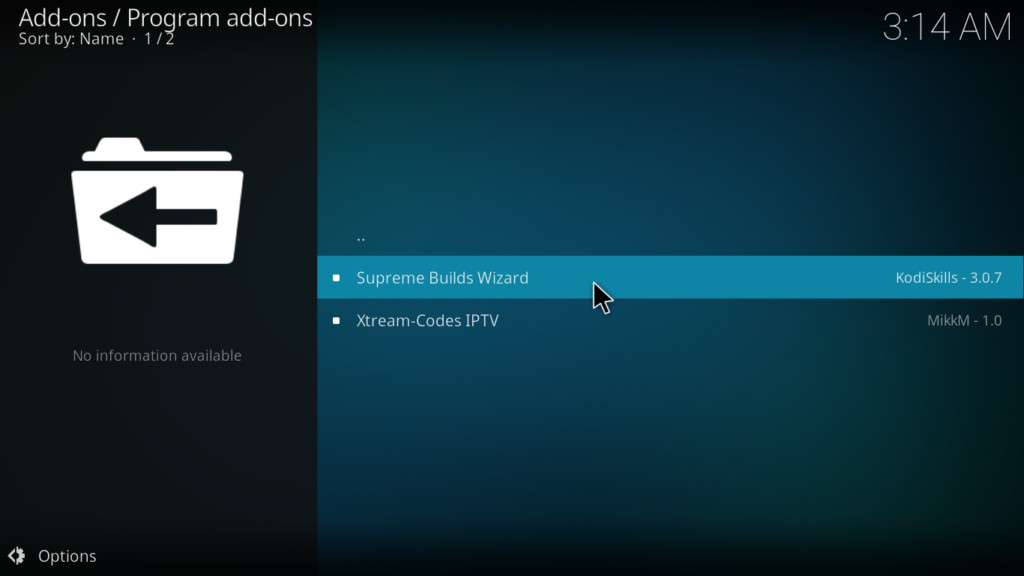 Click on the Install button at the bottom right of the screen and wait for it to install.
Once you see a notification at the top right of the screen for a successful installation of Supreme Builds Wizard, return to the home screen.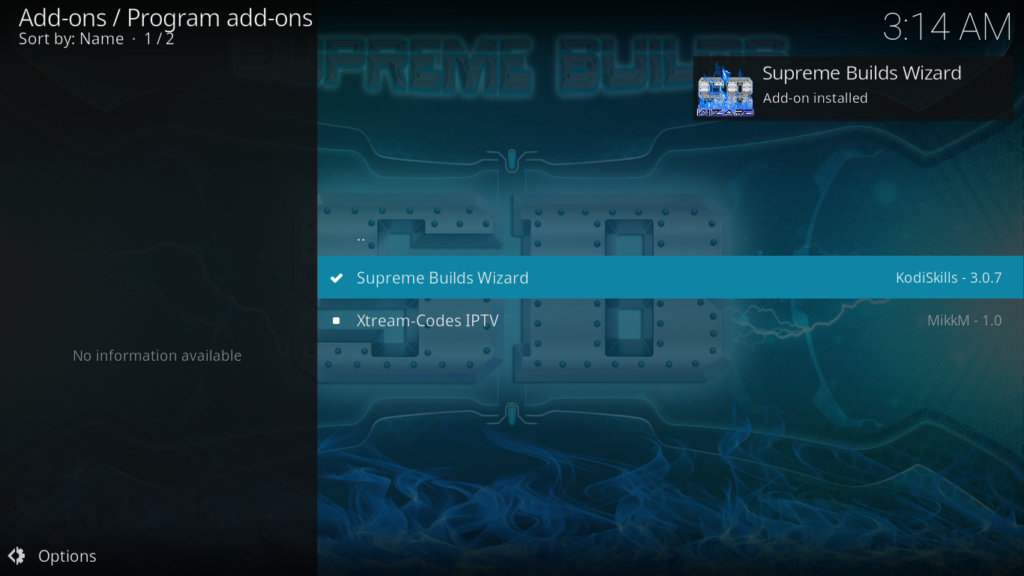 Now, click on Add-ons and choose Program Add-ons.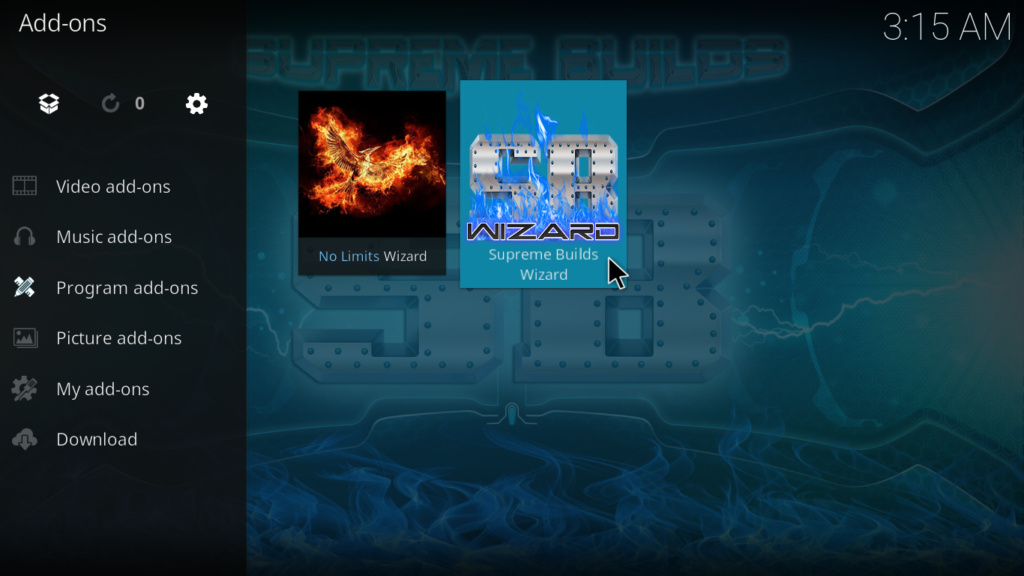 After this, select Supreme Builds.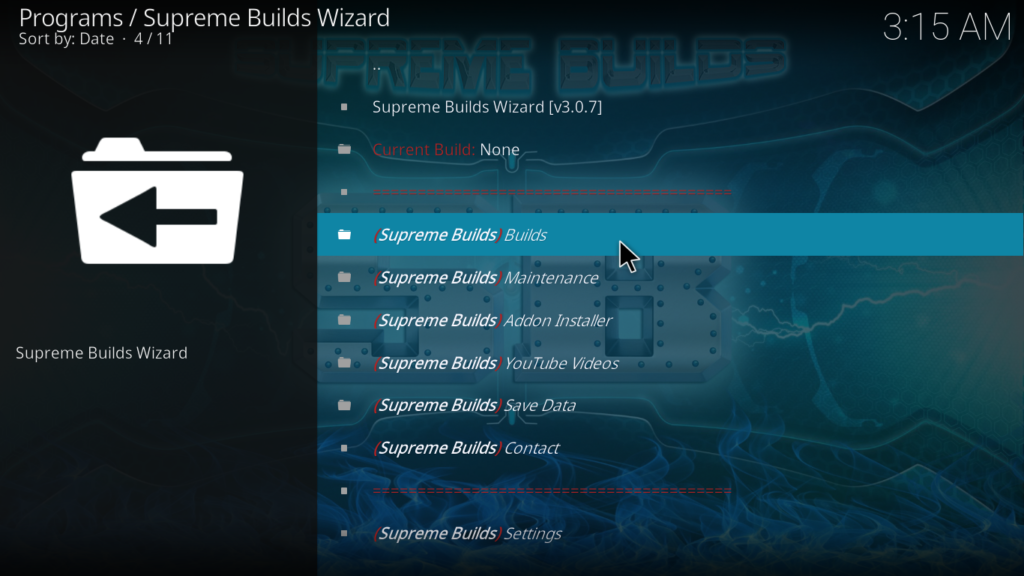 You'll see latest available Titanium Build. Now click on it.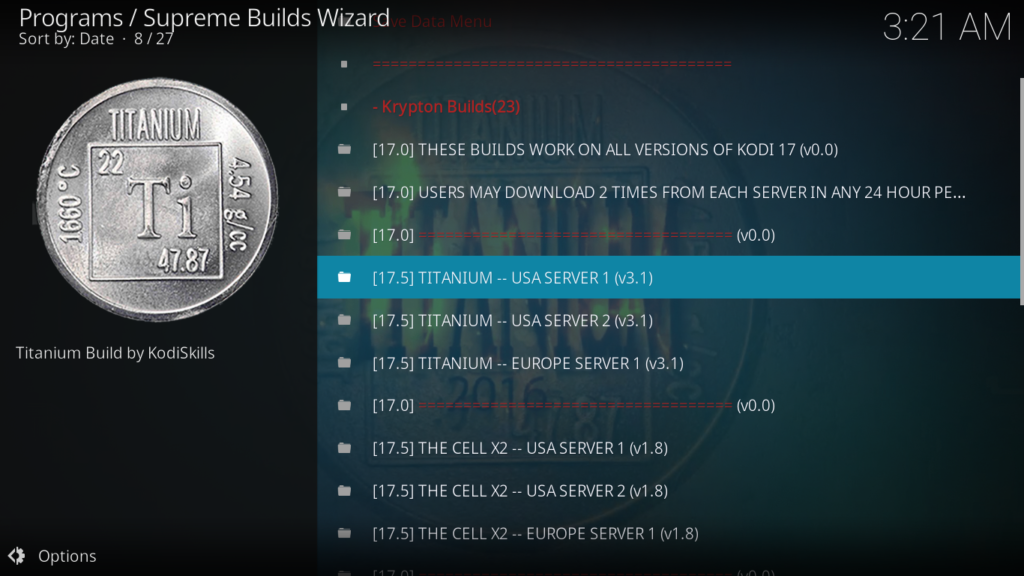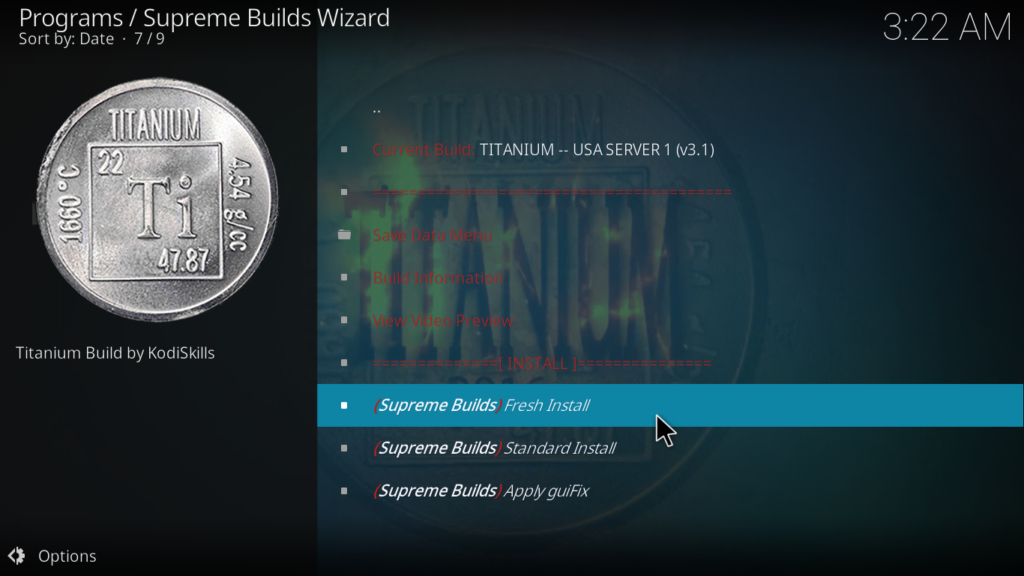 Once the installation is complete, kindly reboot the Kodi.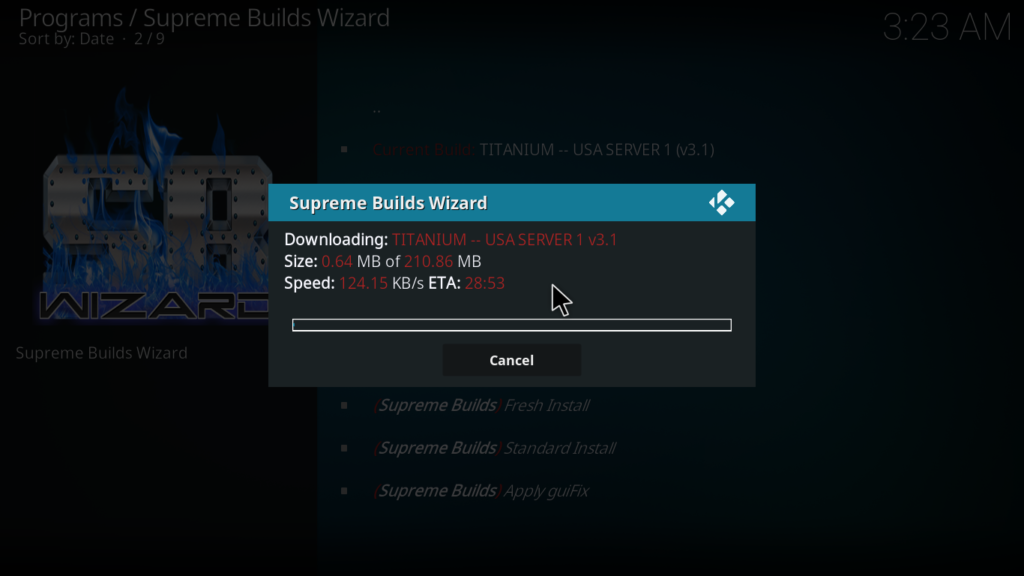 Congratulations! You've successfully installed Titanium Kodi Build on your streaming device and it's ready to use.
What to Expect from Titanium Kodi Build?
Although this build is new, the Titanium's developers are kind enough to shower us with consistent updates. It's comparatively light but not the lightest. The things that come with its 500+ MB tag are its devouring features, its firmness and joyful experience of using it.
TV Shows: As you'd expect from a build of this repute, it's charming with how it collects all the top-rated TV shows from different sources and stack it up for binge eating at your comfort. All the premium shows you thought you'll have to pay will sneak in for your attention, for free.
Movies: Like the TV shows category, here too you'll notice a massive list of top-rated movies and that's not the only way you can search for your content. There are enough filters to help and jump-start you at your movie. You just have to sit with your remote.
Live Sports: Is there an upcoming sports match you'd like to watch or is your cable connection troubling your sports love for its inconsistency? This category will save you from all the hassles related to Live sports.
Sports Replays: Often, we miss the matches between our favorite teams, and it's heart wrecking. We love our sports teams and like to win and lose with them. This category helps you in this aspect. All your sports highlight will stack up here to finish at your comfort.
YouTube: The power of YouTube on your Kodi streaming devices is no more a dream of the future. It's here and it's amazing. The biggest video collection is right at your fingers. Doesn't that thrill you?
LIVE TV: Like Live sports, it gives all the major networks for the live stream, but not limited to sports. It features all the major channels from the US and UK cable TV and has it organized in a clean list which is easy to navigate and use.
Kid Zone: Kids are fun but not when they are troubling you. And when they do, you should have an option to settle them down. Here in this category, Titanium has stacked all your kid's favorite TV series and cartoons.
Before we conclude this guide, we need to tell you Titanium Kodi Build has been updated for Spanish users as well. It's refreshing to see builds updating to accommodate users from different part of the world. Packed with tons of features and unlimited streaming content, this build is a worthful addition to your Kodi, and missing it is not a good idea.
If you feel like sharing or have a question for us, kindly comment. Also, share this guide with your friends on Twitter and Facebook, as we mentioned before, recommendations can change experiences.