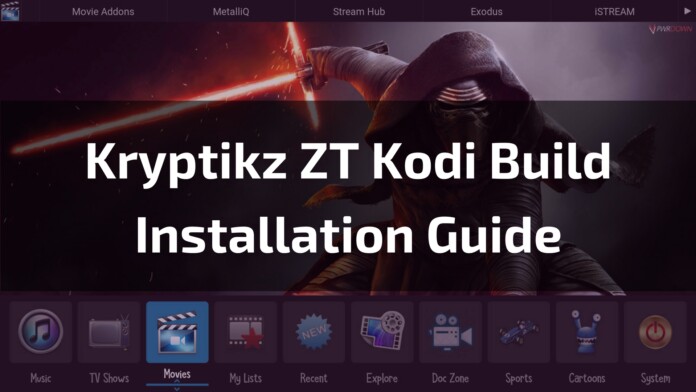 Update: The Zero Tolerance repository is currently down. Until it reappears online, there's no way to install this build. That is why we highly recommend you to check out the best Kodi builds, which is our frequently-updated article.
With great power comes great responsibility, and with great size comes great features. At around 374 Mb, the Kryptikz ZT Kodi Build is massive. But size shouldn't frighten you since this is one of the most capable builds at the moment.
Kryptikz ZT packs many of the top addons as its source, through which it collects its digital streaming content. It's an eye candy and has some of the most beautiful background arts we've ever seen on a Kodi build. If you want to experience the build for yourself, here is our step-by-step guide on how to download and install Kryptikz ZT Kodi Build.
Disclaimer: We will be talking about software developed for Kodi – which is based on open-source code. However, the following software comes from unofficial third-parties. Also, it is publicly available and free of charge. TechNadu doesn't claim any responsibility for how our readers decide to utilize the following software. Please note that we don't condone sharing pirated content and copyright infringement. TechNadu is not affiliated with the software mentioned in this article in no way. Make sure to carefully read the above-said disclaimer and ensure the proper use of the software.
Warning: Why you must NOT USE Kodi without VPN?
Here are the reasons that you should consider looking at it
without SKIPPING
.
Using ILLEGAL Kodi Addons are Dangerous without a VPN: Most of the Kodi users are installing the ILLEGAL Kodi addons on their system to access all the latest movies, TV shows, sports, music, and much more for FREE, than a legal Kodi addons where it has the least content in it. But do you know what? The video content on illegal addons are a scraped and copyrighted material. If you are accessing them on Kodi, then your activities will be monitored by your ISP by tracking your IP and gives all the information to the government or companies if they request for it. This will land you in trouble. To stay away from this, you will have to connect to a VPN where it hides your identity by rotating your IP address while streaming Kodi content. This is how you will be safe from the prying eyes.
Bypass Geo-Restriction: As you probably know, some official addons like BBC iPlayer, NBC Sports, Hulu, IceFilms have geo-location restrictions. This also applies to other addons like Acestream which fetches the data from torrents. To unblock these restrictions, you will have to DEFINITELY use a VPN no matter what.
The above are the 2 reasons that forcing us to recommend a VPN to the Kodi users for safer streaming. In fact, after testing several VPNs for Kodi, we finally came up with a one non-stop solution and that is
ExpressVPN, the top rated Kodi VPN
so far.
Limited Time Offer:
For our TechNadu readers, there is a
49% OFF on ExpressVPN
which includes
3 FREE Months
in it.
Kryptikz ZT Kodi Build: The Basics
Developed by Zero Tolerance Group, Kryptikz ZT Kodi Build comes with two eye-pleasing themes: Eminence Skin and AEON NOX Silvo mod, from which you can opt your favorite and enjoy this futuristic-looking build.
How to Install the Kryptikz ZT Kodi Build?
Kryptikz ZT Kodi Build is available in the Zero Tolerance Wizard. Over the years, this build has improved its experience and now is at the top of its game. It serves a vast audience. It's surprising but true that it also has corners for Chinese, Bollywood, and even Tamil addons. It's such a comforting thing to discover a build that acknowledges diversity in the Kodi community.
Important Note
Before we explore the Kryptikz ZT Kodi Build, we need to ensure if your Kodi accepts the installation of third-party add-ons, which by default is disabled. To install this build, we need to enable this option.
It's standard procedure, and if you've already disabled it for any other installation, skip this step. If not, here is a quick guide to enable the installations from Unknown Sources.
Installation Guide
Finally, you have arrived to our step-by-step guide. Let's jump right in, shall we?
Launch Kodi on your device. On the home screen locate a gear icon at the top-left of the screen.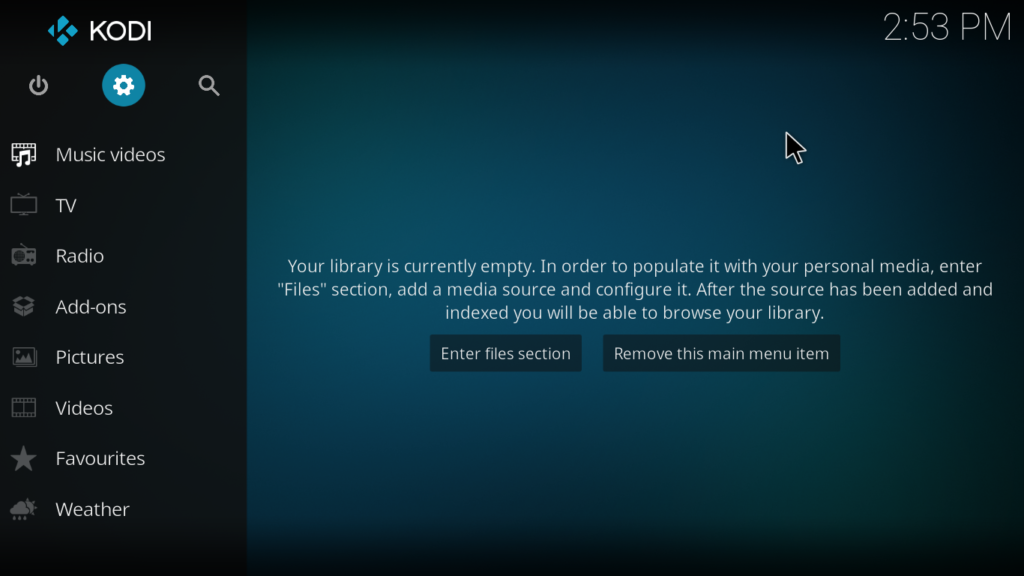 On the system menu, navigate to File manager and click on it.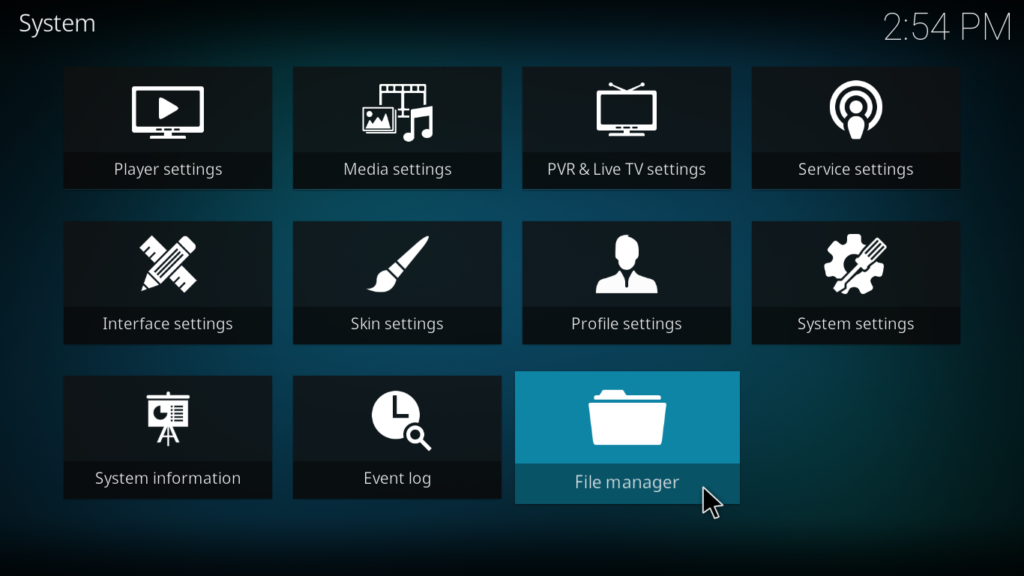 This will take you to a mirrored list menu. Choose Add source from the list.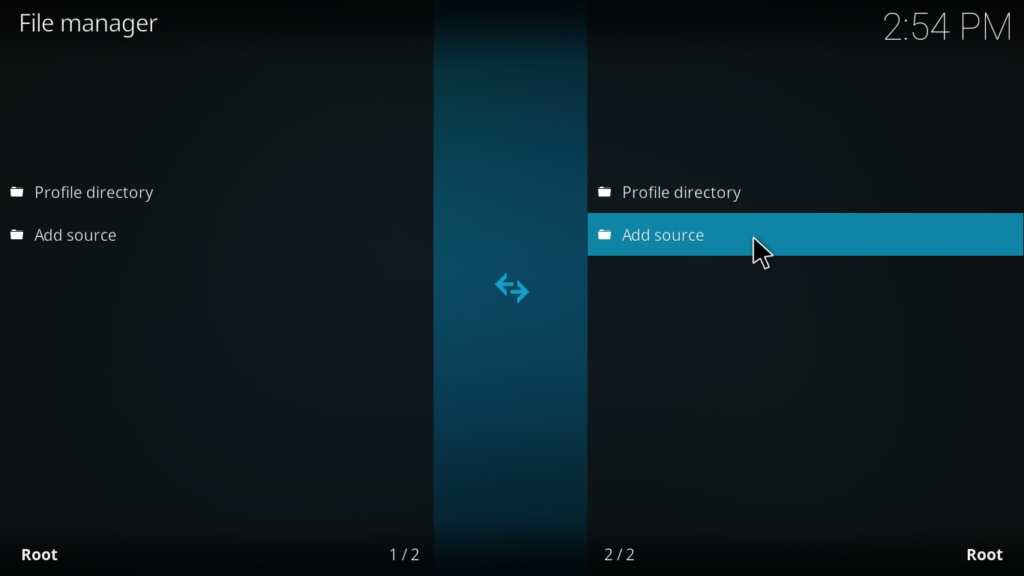 A pop-up will appear on the screen with two text fields. Click on the upper text field that's labeled '<None>;'. Here type the Media source.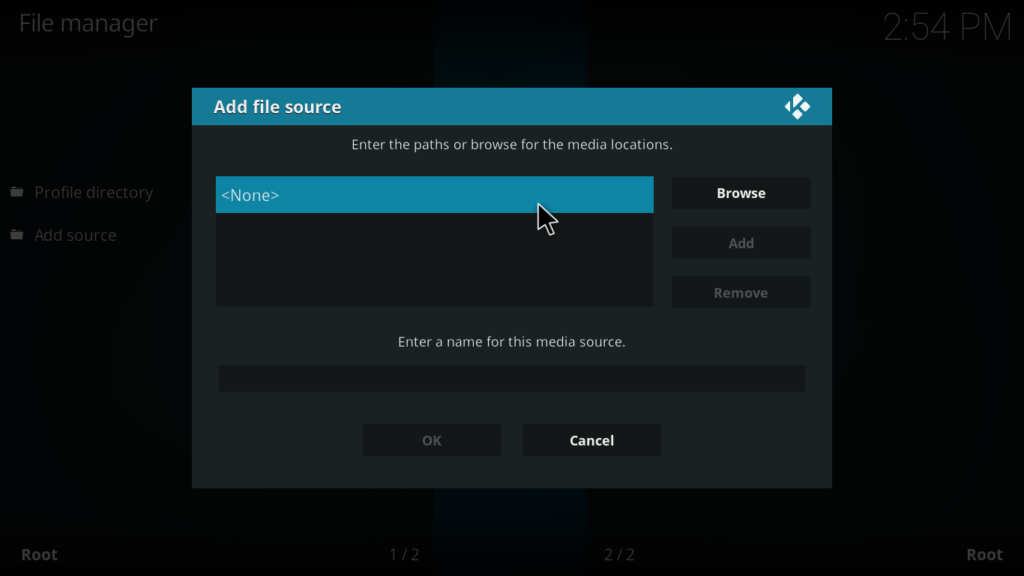 Copy and paste the media source URL: http://repozip.zerotolerance.gq/ and click on OK. On the second text field, type Kryptikz and Make sure everything is correct. Now, click OK.
Return to the main menu and click on Add-on from the left menu panel.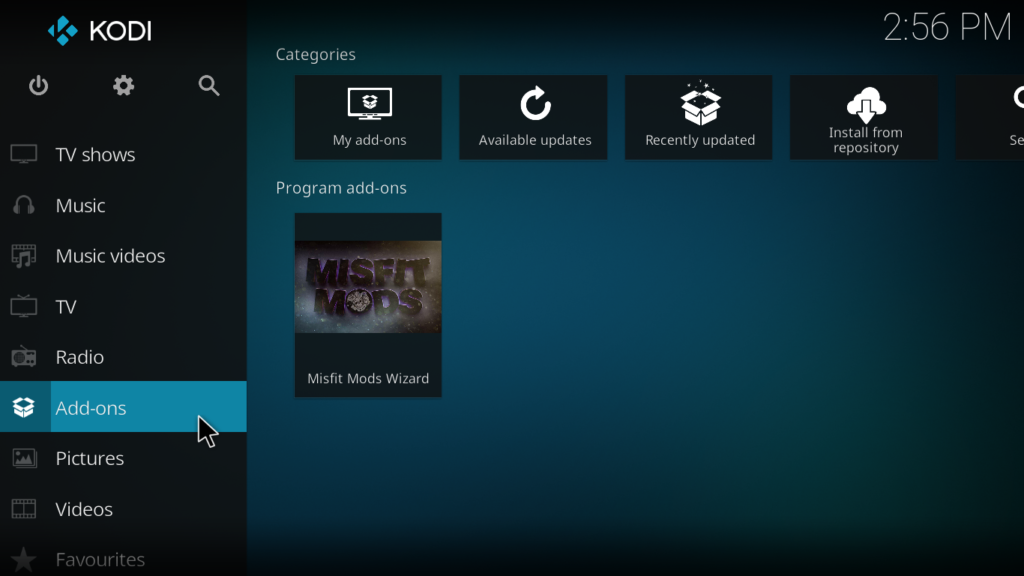 Now, locate a box-shaped Icon at the top left of the screen and click on it.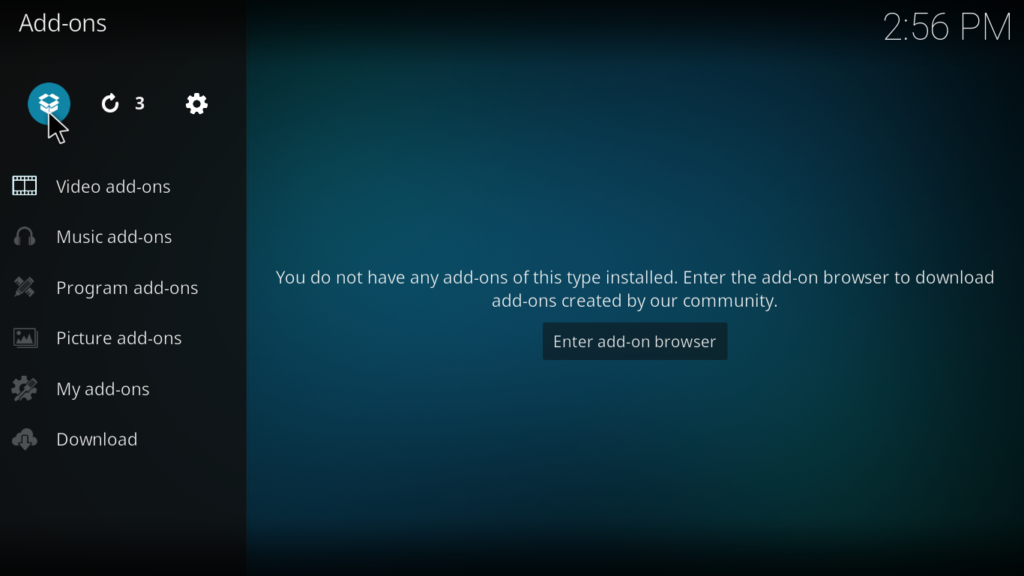 You'll find a file a list of options, click on 'Install from Zip file.'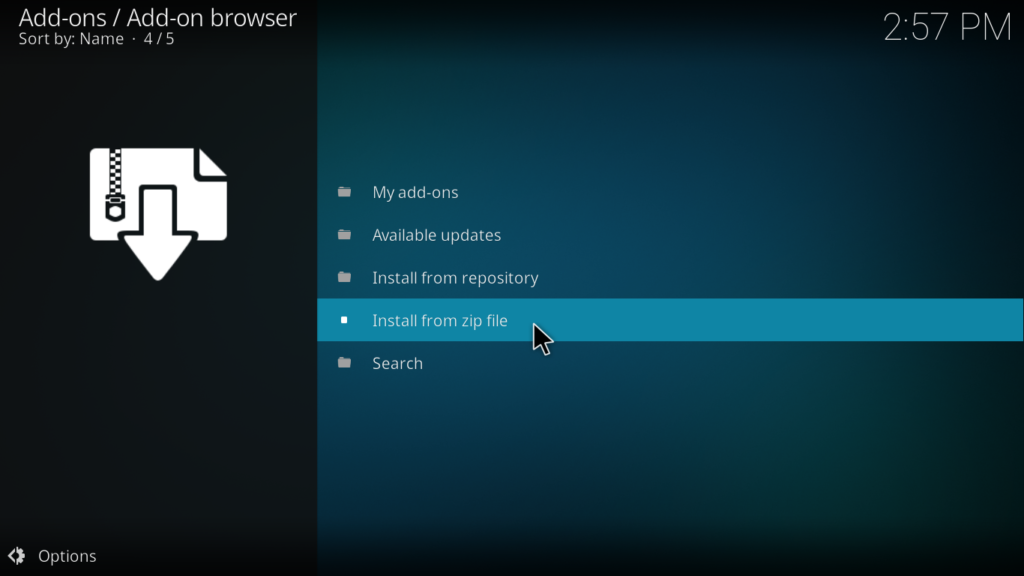 A pop-up will appear on the screen. Select 'Kryptikz' from the list.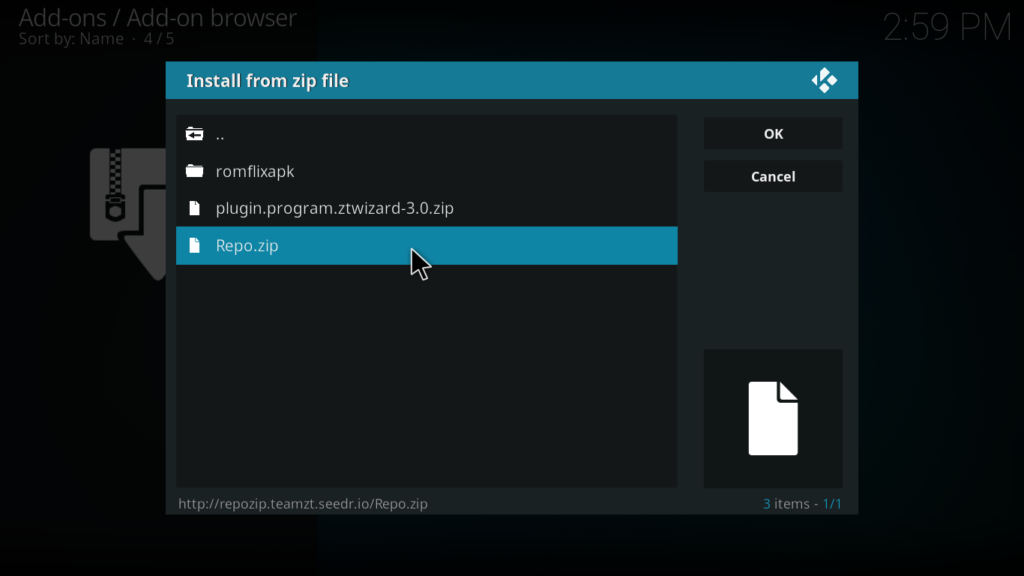 Wait for the Zip file to get installed. A pop up on the top right corner will appear notifying the ZT–The Wizard is installed. It might take some time, so be patient.
Now, click on 'Install from Repository.'
Select Zero Tolerance Repository.
Navigate to Program add-ons and click on it.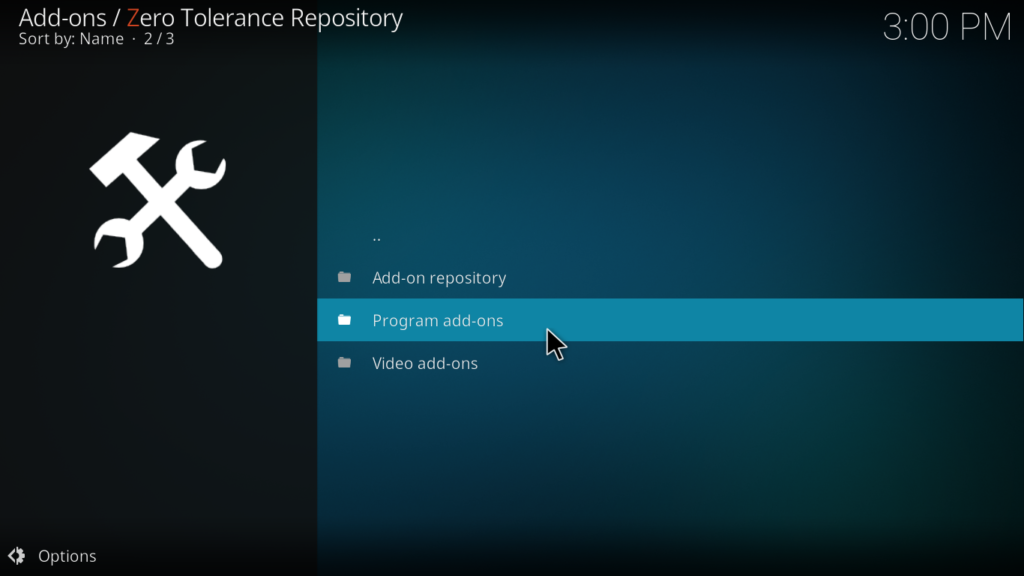 Go to Zero Tolerance Wizard.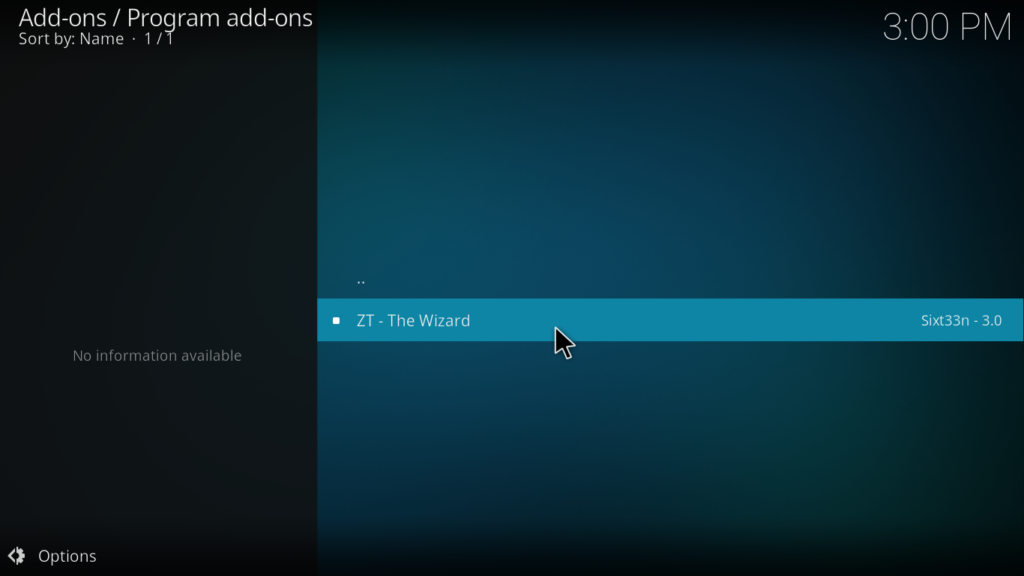 Locate the Install button at the bottom right of the screen and click on it.
Wait until a pop up at the top right of the screen appears.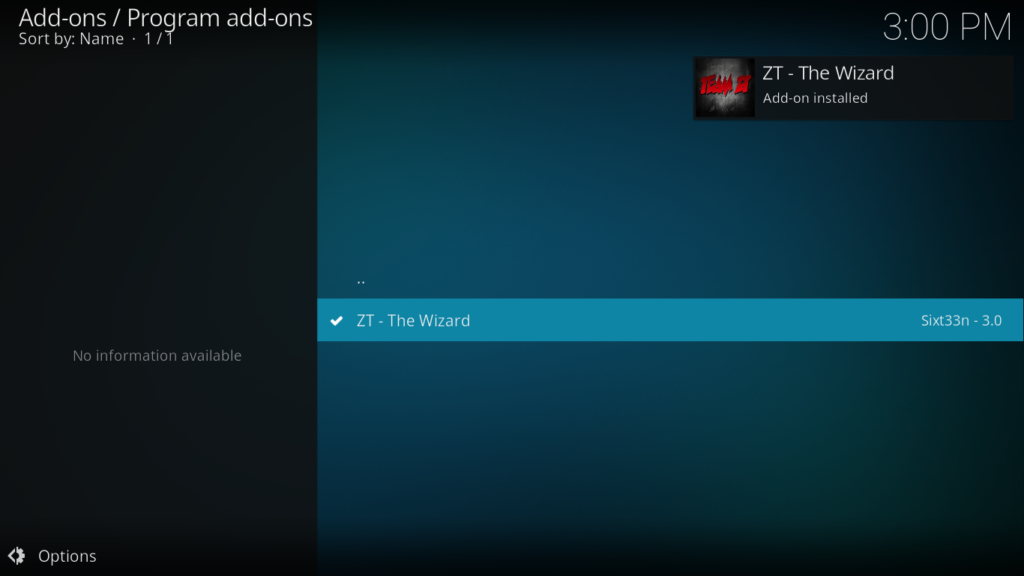 Return to the home screen. Select 'Add-ons' from the left menu panel. and hover over Program Add-on.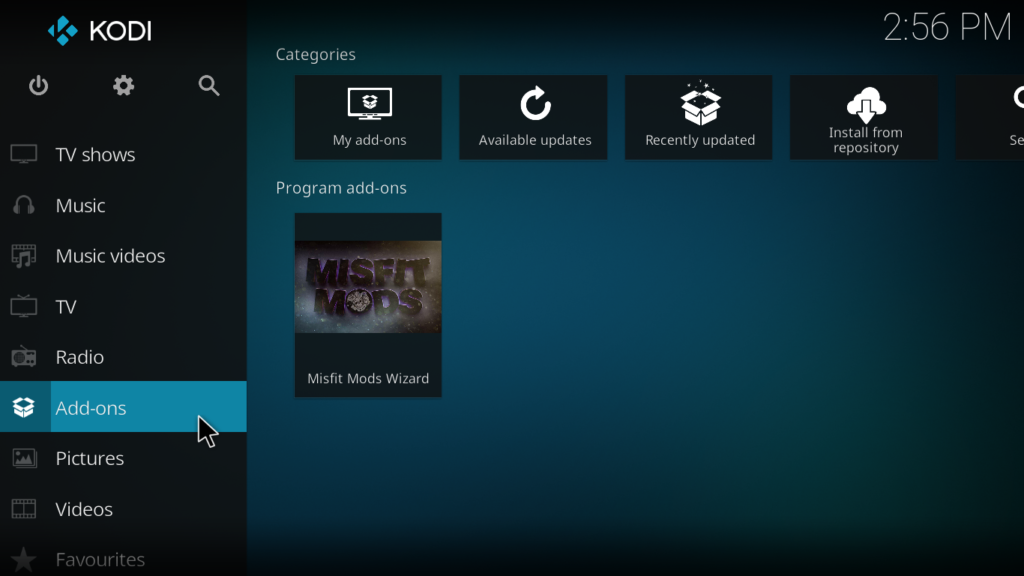 You'll see ZT – The Wizard on the left spread, click on it.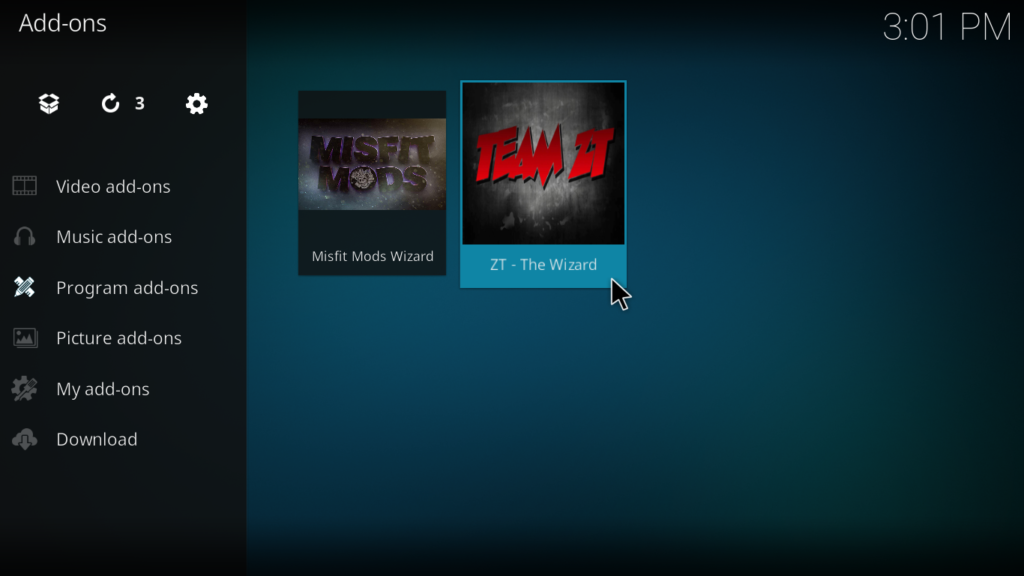 You'll be presented with a new window screen, scroll down to Builds > Krypton Builds and click on it.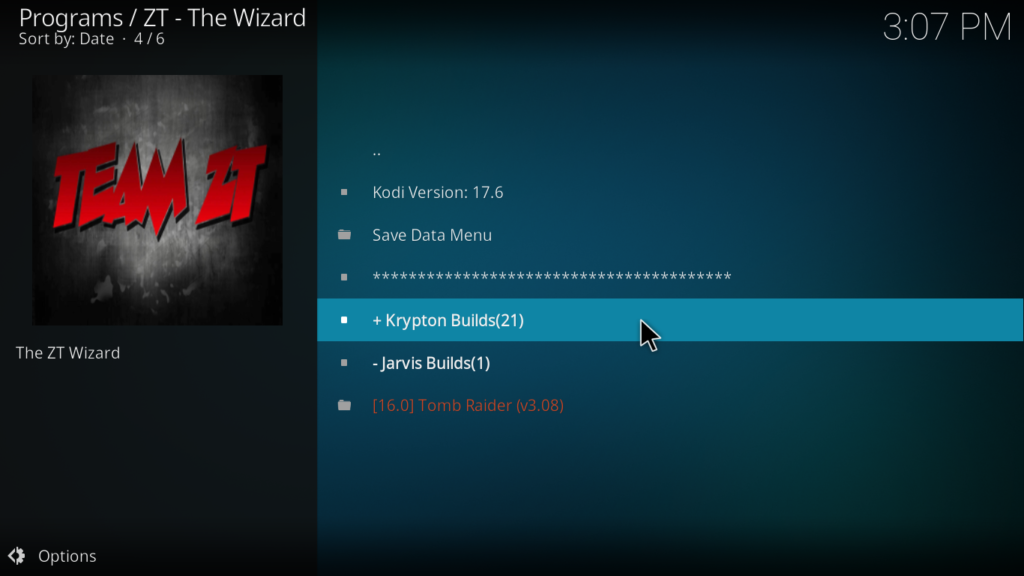 Locate 'Kryptikz (v2.0.3)' and click on it.
Choose 'Fresh Install.' Then you'll be presented with a permission pop-up, click on Continue.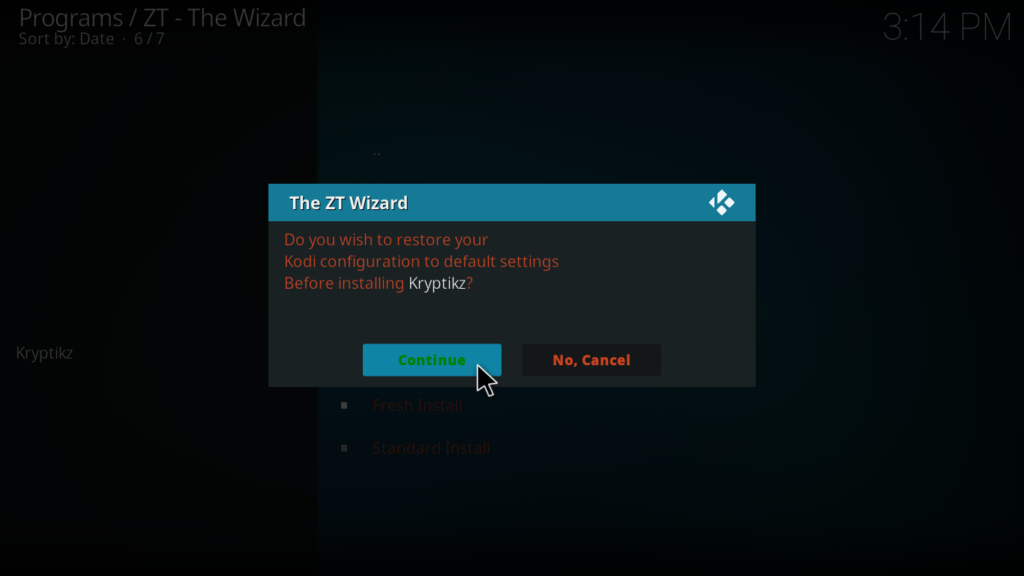 Note: All the pre-existing add-ons and modifications will be removed with the 'Clean Install.'
Congratulations! You've successfully installed Kryptikz ZT Kodi Build.
Kryptikz ZT Kodi Build: What to Expect?
This build is a big bag, and this place is way too smaller to mention it all. Just to give you a hint, let's tell you what Kryptikz ZT Kodi build holds in it.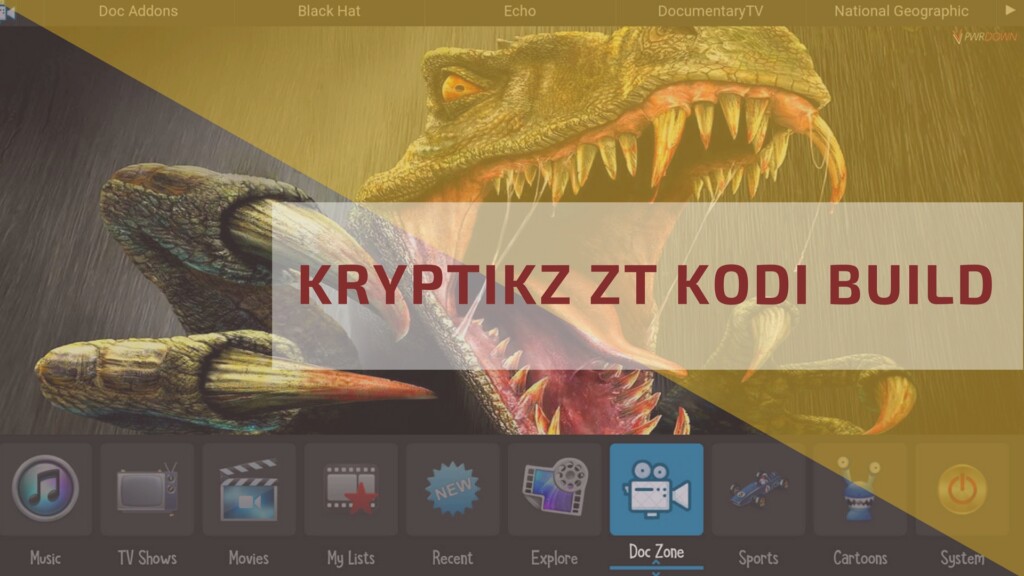 Now let's look at the major categories in Kryptikz has on offer.
Movies: The movie list is cleanly classified into different genres, which can be navigated with way too many filters. You'll find all the latest top-rated films stacked in the face of this category.
My Lists: If you're a fan of recommended lists of movies and Tv shows, this category is for you. When you do not know what to watch, just glide and let it take care of you.
Explore: It's a kind of 'surprise me' button for Kryptikz. If you're feeling adventurous and want something to punch you right in your throat, visit this category.
Doc Zone: All the premium documentaries you thought you'd have to pay for, is right at the doorstep of this category; well classified—neatly interfaces.
Sports: Developers don't dare to ignore sports lovers when they make a build, and Kryptikz follows the same rule. All your highlights and live scores are here.
Cartoons: If your kids look lost or bored, and need entertainment, teach them how to operate Kodi and browse through this category. You're sorted!
Final Thoughts
Kodi builds are an easy way to own a lot of useful add-on at one go, and Kryptikz ZT Kodi Build is no different. It has all that defines a good build and some more. We have tried and tested this build and has only thing to say; don't miss it.
If you have any questions regarding this installation guide, kindly use our comment section. Also, you can share this guide if you found it useful because goodness grows as we share it.