Fans of the drama movies and TV shows from Japan, China, Hong Kong and Korea? If yes then we have the perfect add-on for you. The IC Drama Kodi Addon will fulfill all your wishes by providing you with the best quality TV shows and movie that is accessible anytime on your device. Now binge watches all the Asian TV shows and movies to your heart's content with this addon.
Below we have provided you with a detailed step by step guide that will help you in installing the IC Drama addon. Additionally, you will also get to know about the features of the addon from our guide. However, before jumping into the article, do not forget to read the vital information that we have mentioned below. This will make your installing process even easier.
Disclaimer: We will be talking about software developed for Kodi – which is based on open-source code. However, the following software comes from unauthorized third-parties. Also, it is publicly available and free of charge. TechNadu doesn't claim any responsibility for how our readers decide to utilize the following software. Please note that we don't condone sharing pirated content and copyright infringement. TechNadu is not affiliated with the software mentioned in this article in no way. Make sure to carefully read the above-said disclaimer and ensure the proper use of the software.
WARNING: Before You Continue…
TechNadu recommends connecting to the Web using a VPN application. The majority of Internet Service Providers (ISPs) are able of tracking your Web browsing habits and collecting information. This kind of personal data can be forwarded to government agencies or sold to marketing companies. One of the consequences of these actions can be copyright infringement notices that some users of Kodi reported receiving. The only way to stop this from happening is to use a VPN.
VPN applications encrypt your Internet connection. As such, your data stay hidden and inaccessible by your Internet Service Provider.
VPN applications guard your online anonymity. Some websites often use cookies to track your browsing habits. By altering your IP address, VPNs preserve your anonymity no matter if you visit sites or use Kodi to stream media.
VPNs unlock restricted content. Using this kind of application, your computer will receive a new IP address that points to a completely different physical location. This is how you can watch region-restricted movies and TV shows.
VPNs can improve your Internet connectivity. A reliable VPN application can de-block throttled connections and achieve better overall performance.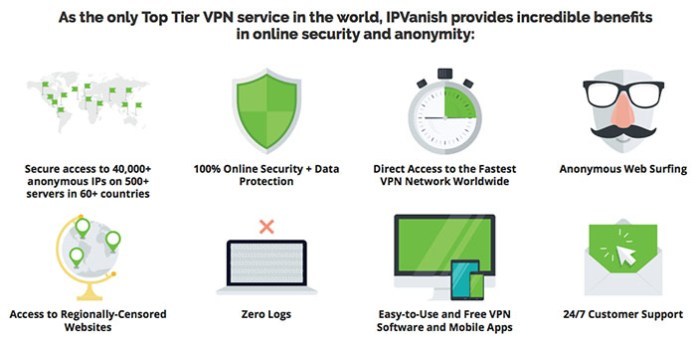 Based on our experience, TechNadu would like to recommend IPVanish. This has been our VPN of choice for a long time, making us happy with its features and performance.
IPVanish is capable of keeping your connection highly secure. It can also be used to watch region-restricted movies and TV shows. Finally, this application doesn't affect Internet connection speeds. On top of that, it's very affordable.
Sign up for IPVanish and try it out for yourself.
IC Drama Kodi Addon- The Basics
IC Drama addon has everything that an Asian drama fan would need. A vast collection of TV shows and movies to choose from and all of this is available in HD quality video streaming. The best part of this addon is the easy to navigate guide and the fact that each category has been divided separately for the user's ease.
How To Install The IC Drama Kodi Addon?
Installing the IC Drama Kodi addon is a really easy task. It is a third party addon and has to be installed on the device through an external source. All you need to do is install the zip file and extract the data from the file to your Kodi. Once this is done, you can watch all the shows and movies without any trouble.
However before starting to read the installation guide, make sure you go through the important note section given below to make your installation procedure smooth and hassle-free.
Important Note
It is important to note that Kodi has default security settings that do not allow third-party installations. It has Unknown Source unable as the default settings. Hence to install any third party addon, you need to enable Unknown Source.
It is really easy to enable Unknown Source. If you have installed a third party addon before, there is a possibility that the setting is already enabled. However, if you still have confusions, we have curated a guide to enable the third-party installations. This will help you in understanding the process easier.
Installation Guide
Go to the home page and click on the Settings option.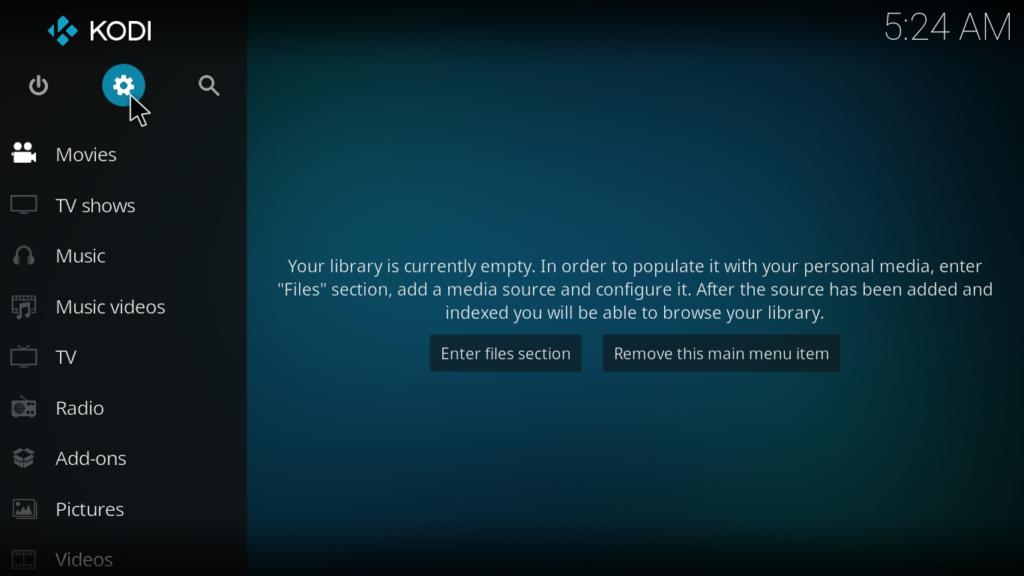 Select the File Manager from all the options that appear.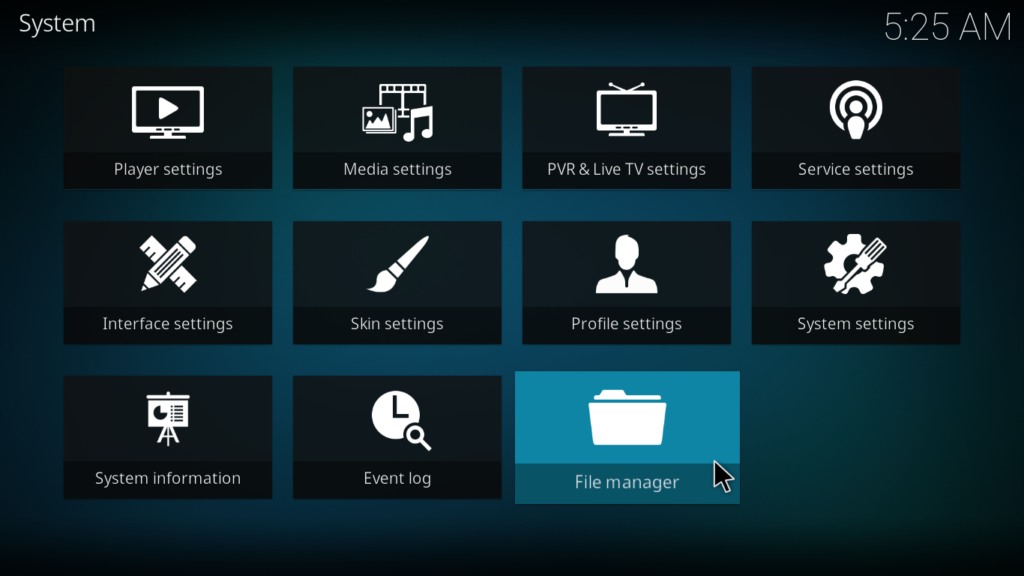 Double click on the Add Source option.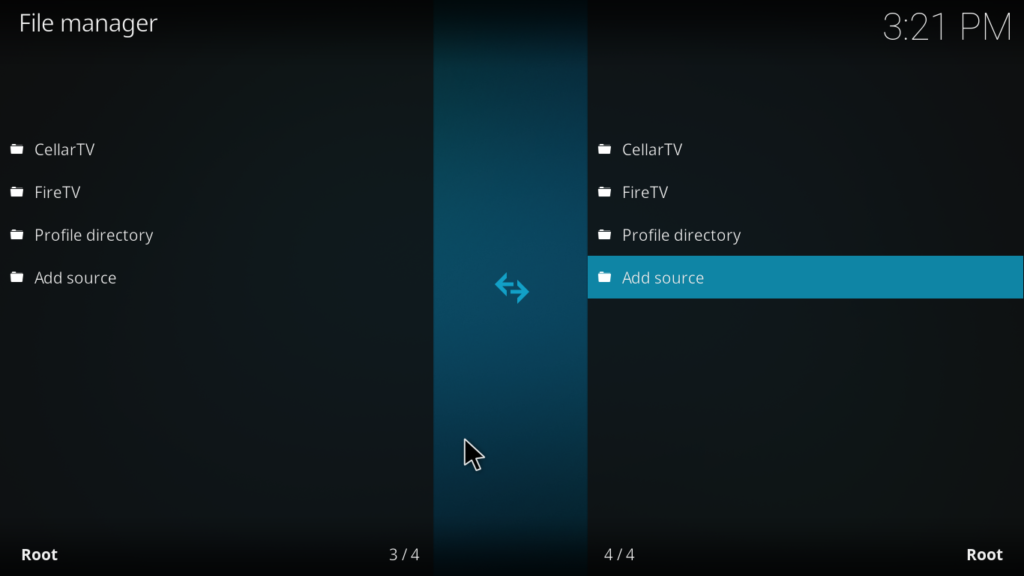 Now, click on the <None> on the box that opens.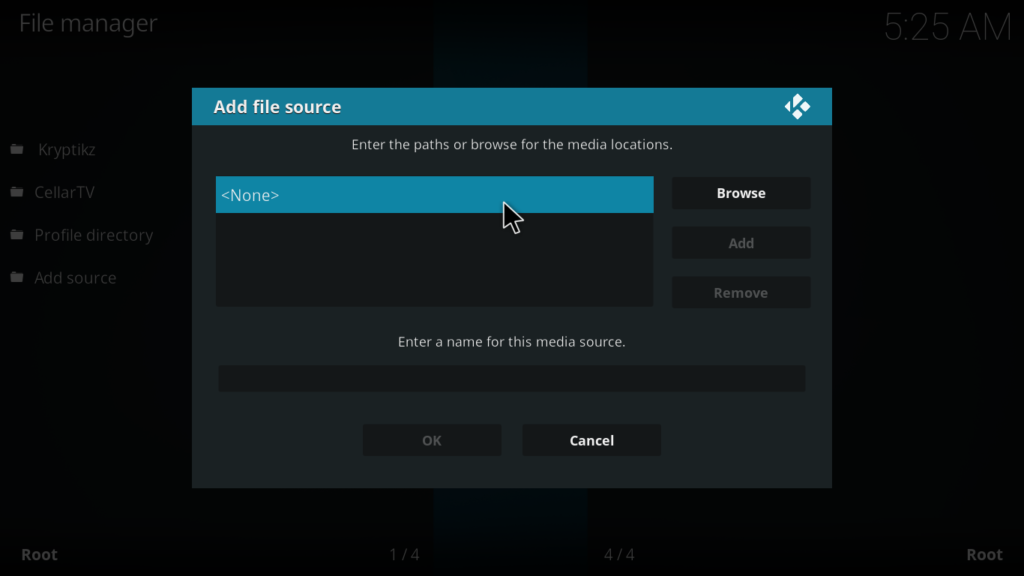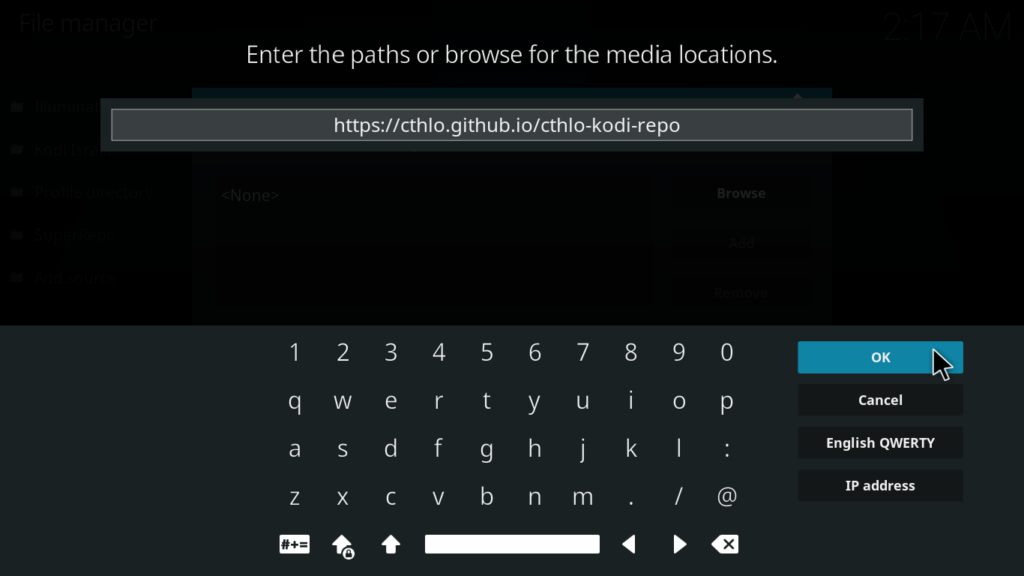 You will be asked to give a name to the file. To easily find the file, let us name it IC Drama. Click on OK.
Return to the homepage. Select the Add-ons option.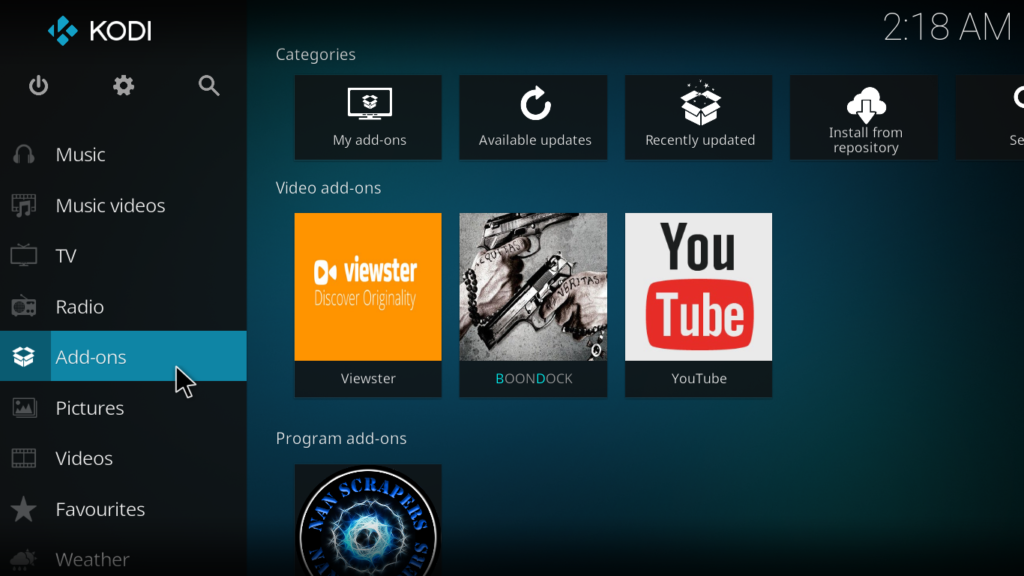 Click on the box icon at the top left of the screen.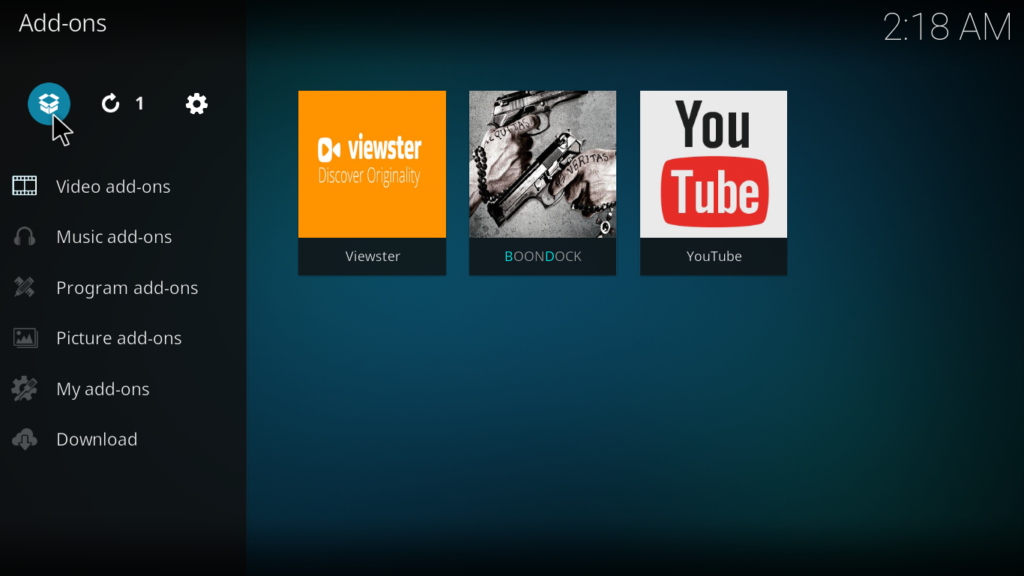 Click on the Install From Zip File option.
Find the file you had saved and click on the name ICDrama.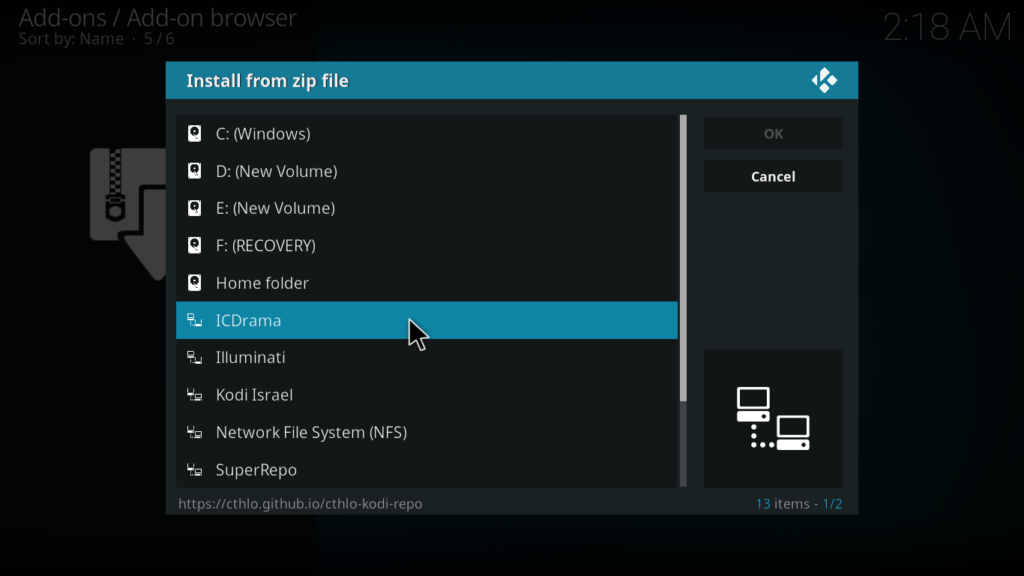 Click on the zip folder ./Zips.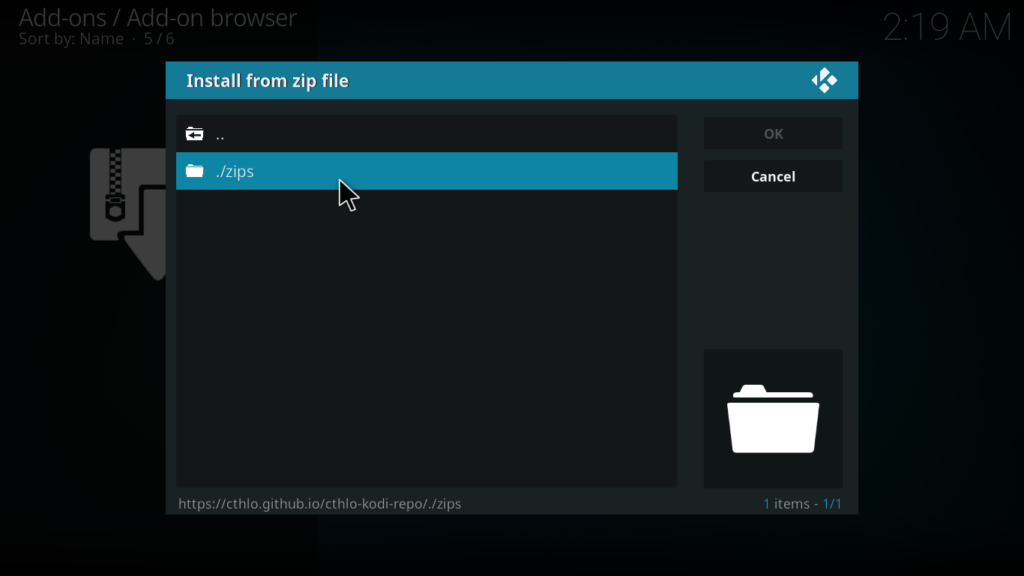 Select the plugin.video.icdramra. After that, you'll get a list of the available versions. From there you must select the latest version of it. That's it.
Wait for the notification at the top right of the screen.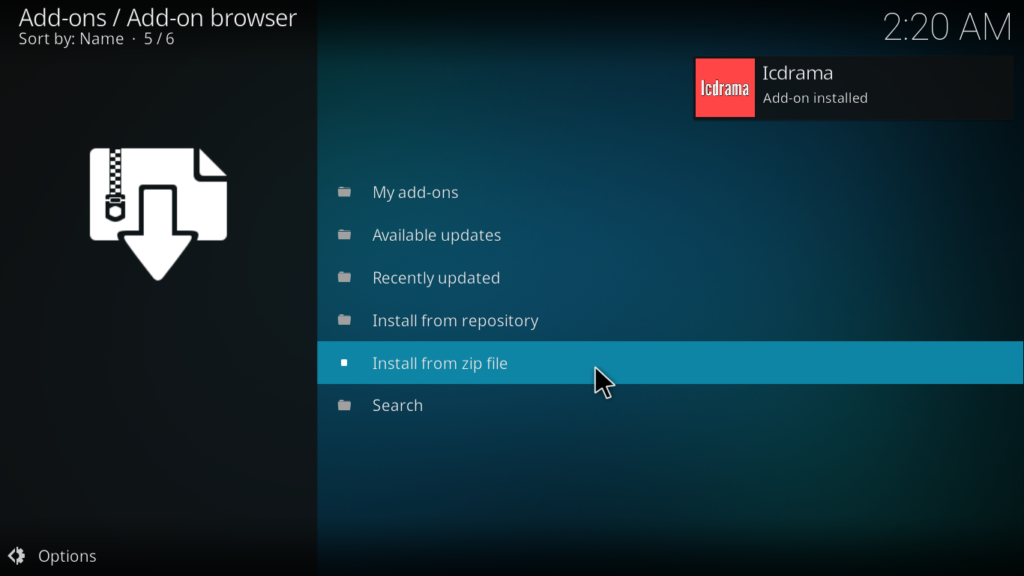 Congratulations! The addon has been successfully installed on your KODI.
IC Drama Kodi Addon: What To Expect?
You can expect the following qualities in the IC Drama Kodi Addon:
TV shows
Korean dramas are the best TV shows, and you can find all the famous Asian drama shows on this addon.
Movies
The addon has the most extensive collection of Asian movies that you will not be able to find on any addon available on the internet.
Additional Resources: Whats Next?
At TechNadu we make sure to check every detail of the addons. While the IC Drama is the best amongst its kind, there is still room for a lot of improvement in it. More TV shows and Movies can be added in different categories. By the time they make changes, we have created a list of the Best Kodi Add-Ons this year. You can find some of the best add-ons for your device and a lot more content to keep you occupied.
However, if you want something new, we have the Kodi Builds for you. These are better than add-ons and can much more data at one place than any addon. You can check out our Best Kodi Builds list to know everything about them.
Final Words
All in all, we would like to say that IC Drama Kodi Addon is one of the best add-ons to watch the Asian Movies and TV series. Their extensive collection is quite impressive, and the video quality does not disappoint.
We would 100% recommend it to our users.
Thank You for taking out time to read our guide.
If you have any questions regarding the installation of this addon, please post your questions in the comment section below. If you think that your friends or family members can benefit from this installation guide, share this with them.
Keep Koding!