British TV shows and movies have always held a special place in the hearts of Australians. So, it's no surprise that streaming services from the UK are so popular in Australia, despite geo-blocks and other Internet restrictions. You've probably faced those yourself when trying to watch ITV Hub in Australia. With that said, know that practically any Web roadblock can be bypassed in one way or another.
Right now, if you visit ITV Hub's website, you'll find it fully open. In other words, you'll get to check the latest news, watch short video clips, and more. However, you won't be able to access full-length TV shows and movies, which are reserved for those in the United Kingdom only.
More precisely, here's the message ITV Hub's site will show you once it detects your location: "Sorry! We've detected that you're outside of the UK. Live TV and Catch Up are only available for viewing in the UK, as of December 31st, 2020. If you are an ITV Hub+ subscriber, you can watch already downloaded content."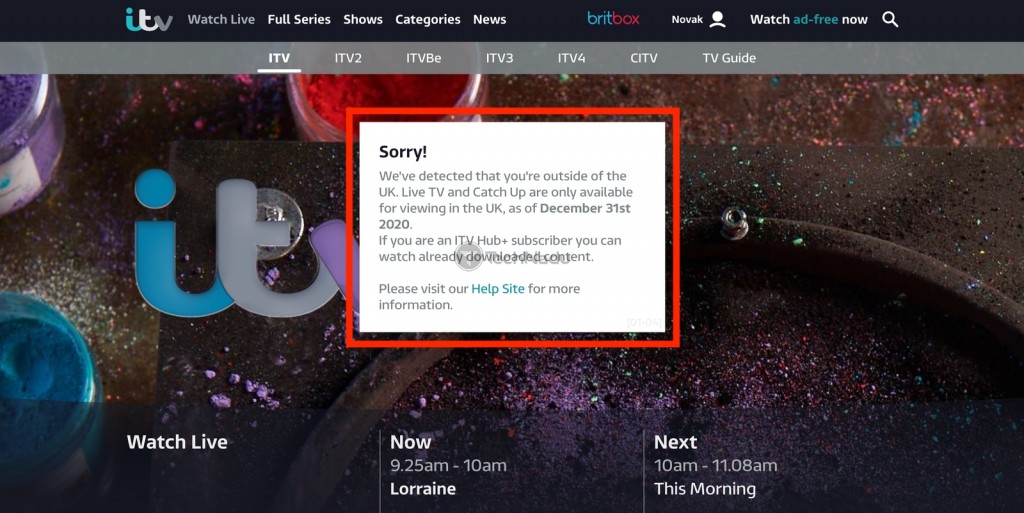 So, how do you bypass that roadblock? Well, you can use a VPN app. Of course, not every VPN is good enough for ITV Hub, so we'll give you a concrete recommendation.
Ready to learn more? If you are, keep reading!
Do You Need a VPN to Watch ITV Hub in Australia?
The only way to watch ITV Hub in Australia is to obtain a British IP address using a VPN. So, yes – you absolutely need a VPN to access that streaming service from your country.
Upon each visit to ITV's site or app, the streaming service will detect your location based on your IP address. If you didn't know, your IP address doesn't only show the country you come from – it shows your city, ZIP code, and more.
Therefore, what you need is a different IP address. VPNs provide you with that, letting you pick IPs associated with dozens of different countries. To watch ITV live in Australia and access its on-demand library, you need a VPN server in the UK.
As per our tests, the best VPN for the job is ExpressVPN. We've been using it to unblock ITV Hub and various other free and premium streaming platforms for several years now. Even though other streaming-friendly VPNs are available, none can match ExpressVPN's set of features.
With ExpressVPN, you get a highly polished interface, the ability to access servers in 90+ countries, and you get 5 simultaneous connections. So, more than what you'll need to make your ITV streaming sessions enjoyable. Try ExpressVPN risk-free for 30 days!
How to Watch ITV Hub in Australia for FREE?
Connecting to a UK server offered by ExpressVPN will get you a British IP, which will unblock ITV Hub in Australia. This is precisely what you need to do:
1. Get a VPN that works with ITV Hub every single time, such as ExpressVPN.
2. Download and install ExpressVPN on the device(s) you'll use to watch ITV.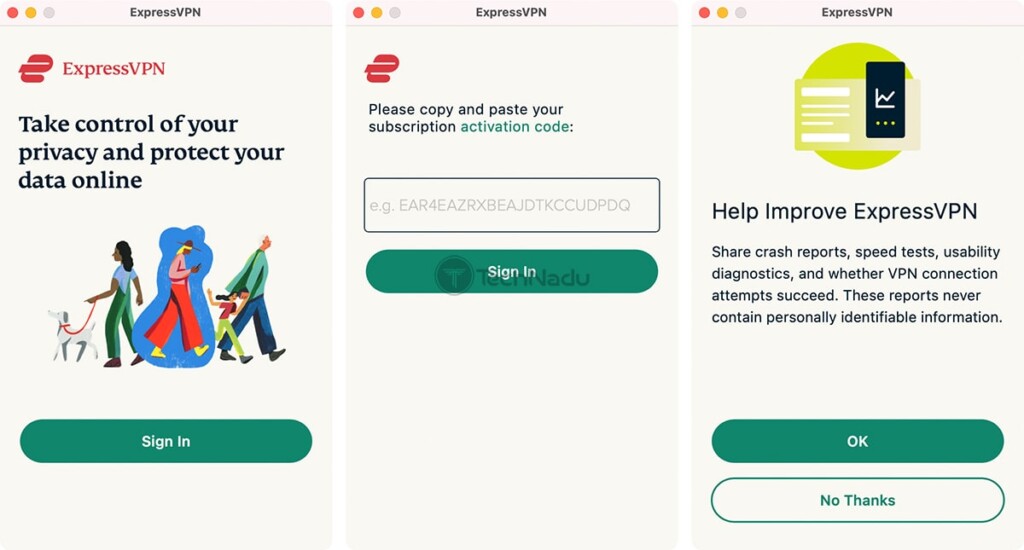 3. You can now launch the VPN app. Access your account using your credentials.
4. Connect to a UK-based server. Any ExpressVPN server in the UK will do just fine.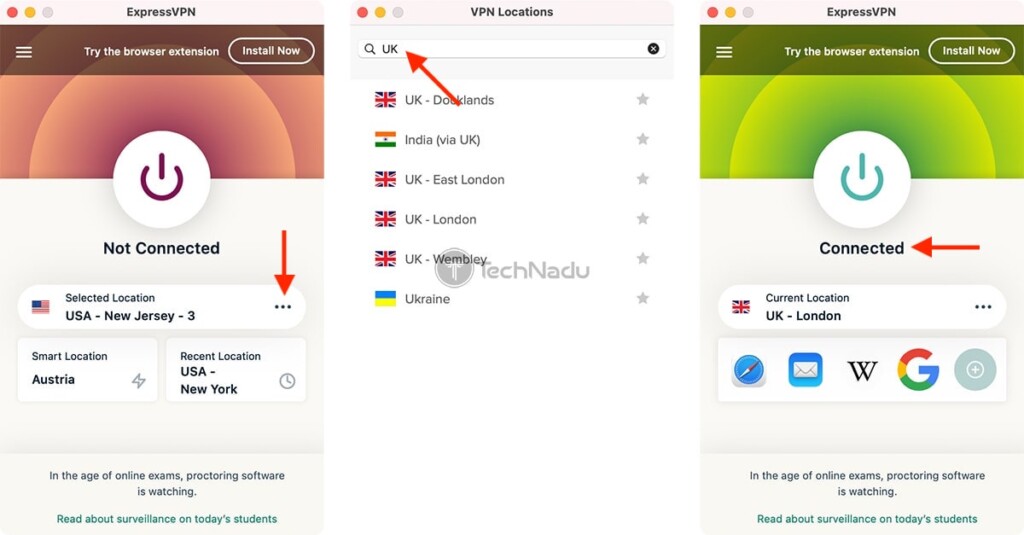 5. ExpressVPN's home screen will turn green, meaning your session is now active.
6. Use your favorite Web browser to visit ITV Hub's website.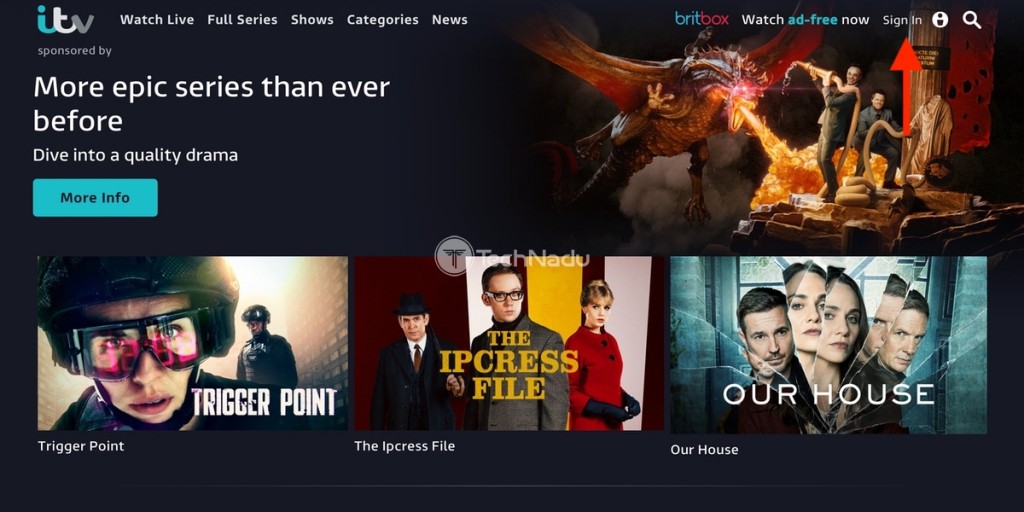 7. Select 'Sign In' to access your ITV account. You can also create one for free.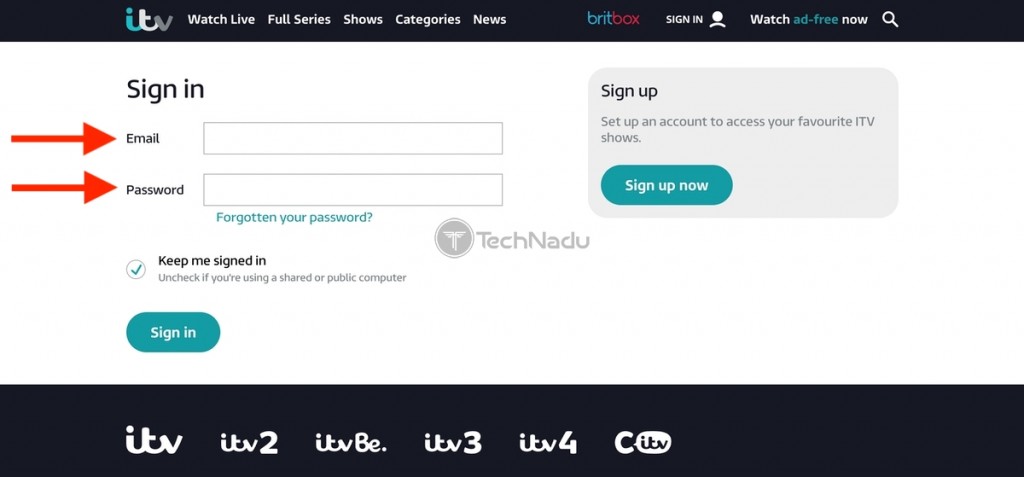 8. You'll now return to ITV Hub's home screen automatically.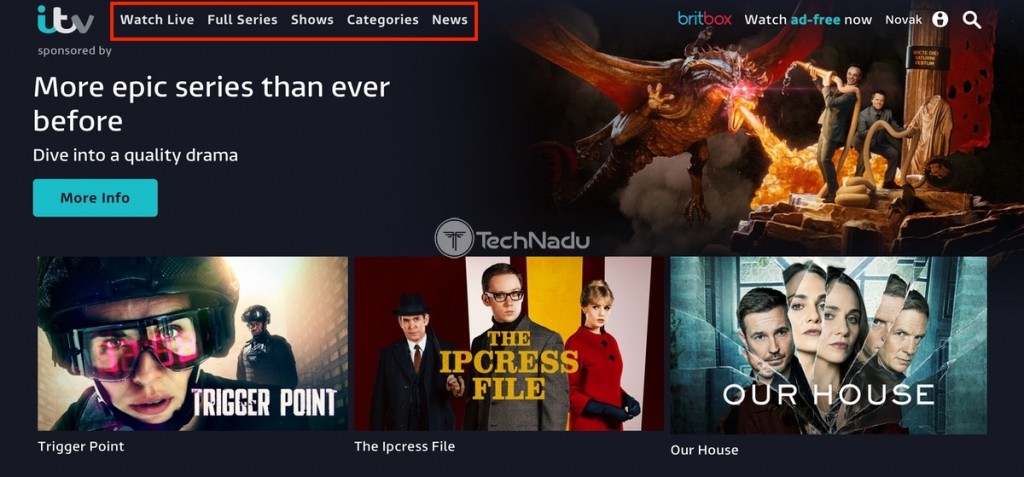 9. Select any title you'd like to play – and ExpressVPN will unblock it. That's it!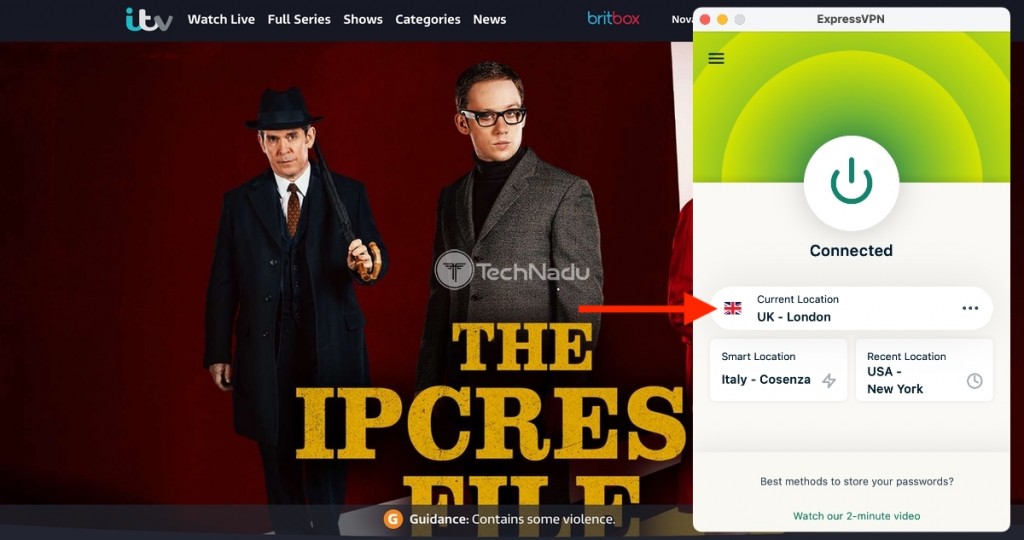 If you need additional information on how to watch ITV Hub outside the UK, use the provided link. We made sure to explain the situation in-depth, so take a look.
What Can You Watch on ITV Hub?
ITV Hub gives you access to a range of ITV live channels and on-demand TV shows, movies, documentaries, cartoons, and more.
You probably know that ITV's channels are known for their newscasts and talk shows. Well, you can watch those live on ITV1, ITV2, ITV3, ITVBe, ITV4, and CITV. All six of those channels are available on ITV Hub for free. The only requirement is a free-of-charge account.
An endless selection of exquisite titles awaits when it comes to TV shows. For example, you can stream The Ipcress File, Our House, The Tower, Hollington Drive, The Durrells, Prime Suspect, and more. New episodes arrive regularly, as soon as they air on ITV channels.
If you're into movies, know that ITV Hub might disappoint you. There's a limited selection of films available for free. However, they're mostly blockbusters, making them worth checking out.
Also, some sports-focused content is there as well. For example, All Elite Wrestling matches are available, as well as the British Touring Championship. Not much, but once again – everything available on ITV Hub is free of charge.
Can't Access ITV Hub in Australia with a VPN? – Use These Troubleshooting Steps!
If you're having trouble watching ITV Hub in Australia even while using a VPN, we've prepared a series of solutions to try. You'll find them just below.
Step #1: Pick a Less-Occupied VPN Server
If you're picking the first server you see in your VPN's interface, you're making a mistake. Other users also do that, which means you all connect to the same server. As a result, that server might experience technical problems.
In other words, you need to be careful when choosing a UK-based server. Turn to your VPN's interface and list all its servers. See if there's an indicator of occupancy. Then, pick a server not used by many other individuals. Here's how that's done in ExpressVPN.
Step #2: Use a Different VPN Protocol
It's always worth checking your VPN app's settings. You'll find plenty of options there to fine-tune your connection, as well as to switch to another protocol. In fact, every VPN protocol is different, yet they all are crucial in handling your data through a VPN tunnel.
In other words, we recommend you try OpenVPN if you have a relatively fast Web connection. Then, you can go with WireGuard, which shows a lot of promise in terms of media streaming. Also, you can unblock ITV using IKEv2, IPsec, and L2TP, so it's worth trying them all.
Step #3: Delete Cookies & Cache
Websites store residual information on your device, which helps with their performance. That's how ITV Hub (if you've visited it before) knows your location despite your use of a VPN. So, the solution is to remove that residual data – cookies, more precisely.
Check our guide on clearing cookies and cache from your Web browser. However, keep in mind that you don't have to delete your Web browsing history or logins. You only need to remove cookies and other data that might point to your location.
Step #4: Use Private/Incognito Mode
Another trick to force ITV Hub to "see" you're in the United Kingdom (while accessing the site from Australia, of course) is to use a Private/Incognito/InPrivate mode. That's a special mode of your Web browser that prevents trackers.
A quick Google search will help you find the instructions for the browser you use. With that said, we'll add that every browser has a Private mode. And, of course, make sure to connect to a UK VPN server before accessing ITV Hub in your browser's Private mode.
Step #5: Turn to Your VPN Provider
Most popular VPN providers, such as ExpressVPN, provide 24/7 customer support. They typically offer live chat via their website, which is always the quickest way to get help. However, you can also send an email or create an official support ticket.
While waiting on your VPN to respond (which should happen within 24 hours in most cases), you can check this guide to troubleshooting VPNs. You'll find more possible solutions there, so why not give it a look?
Final Thoughts
To conclude, we'll remind you that it's possible to watch ITV Hub in Australia for FREE. You just need a VPN to make that happen. Based on our tests, you should go with ExpressVPN, which we guarantee won't let you down.
However, you do have other options available. To learn more about those and expand your search, here's our guide to the best VPNs for streaming. All of those VPNs come with UK-based servers, so unblocking ITV Hub should not be a problem.
FAQ
Is ITV Hub Available in Australia?
No, ITV Hub is not available in Australia. That streaming service is available only for those in the United Kingdom – but you can access it through a VPN from elsewhere.
How Can I Watch ITV Hub in Australia?
The only way to unblock and watch ITV Hub from Australia is to use a VPN app. As explained in this guide, our recommendation is to use ExpressVPN for that purpose.
ExpressVPN will let you connect to a group of servers based in the United Kingdom. By doing so, you'll get a British IP address, so your access to ITV Hub will be uninterrupted.
Can I Get ITV Hub in Australia on an iPhone?
It's not possible to get ITV Hub's app on your iPhone in Australia because that app is available only on the UK version of the iOS/iPadOS App Store.
In theory, you could get a British Apple ID by registering for a new account. However, you'll lose access to your old apps, as you can be signed to a single Apple ID at once.
Our recommendation is to use Safari or any other Web browser to stream ITV in Australia.
Can I Get ITV Hub in Australia on Android?
To download ITV Hub on Android in Australia, your Google Account must be registered to an address in the United Kingdom. You probably have an Australian account instead.
However, Android lets you install apps from third-party sources. So, you can download ITV Hub's APK file from APKMirror. Install the app manually, and you'll get uninterrupted access.
Is It Illegal to Watch ITV Hub in Australia with a VPN?
While it's not illegal to watch ITV Hub with a VPN, that streaming service prohibits access to users not physically located in the United Kingdom.
Of course, that rule is a way for ITV Hub to meet its legal obligations. There's no risk to accessing ITV Hub from Australia. The worst that can happen is seeing an error message.
Is ITV Hub Free to Watch in Australia?
Yes, ITV Hub is free to watch in Australia. You need a VPN to unblock the streaming platform, and then you'll get to create your free ITV account.
Keep in mind that ITV Hub offers a premium-priced tier as well. However, you won't be missing out on any of its content, as the premium tier eliminates ads only.
That's all on how to watch ITV live in Australia. If you have any questions, you can contact us via the comments section below. Thank you for reading!