We hope that you've decided to invest in a VPN solution that will keep you safe throughout the digital realm. Aside from boosting your security and making you anonymous online, this is the perfect tool to supplement your Web browsing activities. On top of it – it's incredibly easy to install and use. So, let's see how to install a VPN on Windows.
In this article, we'll describe three different ways you can configure a VPN on Windows. This guide is mainly centered around Windows 10, but the basic process is the same for Windows 7 and 8. If you are using something older than Windows 7, you should update your operating system first since older versions of Windows are no longer getting security patch attention. Without further ado, let's get down to the business of securing your Windows PC.
How to Install a VPN on Windows?
You have three different installation models in front of you. Depending on how capable your VPN provider is, as well as what are your needs, you can use any of the following methods. Here's a helpful overview:
Installing a native client: By far, the easiest method is to install a native Windows application. The good news is that any reputable VPN provider has native apps for pretty much any platform, making this process as simple as possible.
Using OpenVPN: In case your chosen VPN provider is based on the OpenVPN protocol, there are ways to use it via third-party software.
Manual VPN configuration: In case you want to have a complete control in your hands, or if you don't want to use third-party software, you can set up your VPN manually.
Method #1: Install a Native VPN Client
Since Windows is the most popular operating system on desktop and laptop computers, it should be no surprise that the overwhelming majority of VPN services have developed their own VPN client software. It's one of the reasons we pay so much attention to the Windows client of a given VPN when we review them. For most people, this will be the main interface for all VPN configuration. This is the place you choose a server, set your protocols and generally control every aspect of the VPN. So, let's see how to install a VPN on Windows by using your VPN's native app.
Installing this software could not be any easier. If you've ever installed any software on a Windows system, the process is no different.
First of all, you need to have an active subscription to a VPN service. Our strong recommendation is ExpressVPN, which scored the highest in our tests. So, go ahead and sign up;
If you already have an account, go to ExpressVPN's Sign-In Page. Enter your credentials and you'll see your account overview;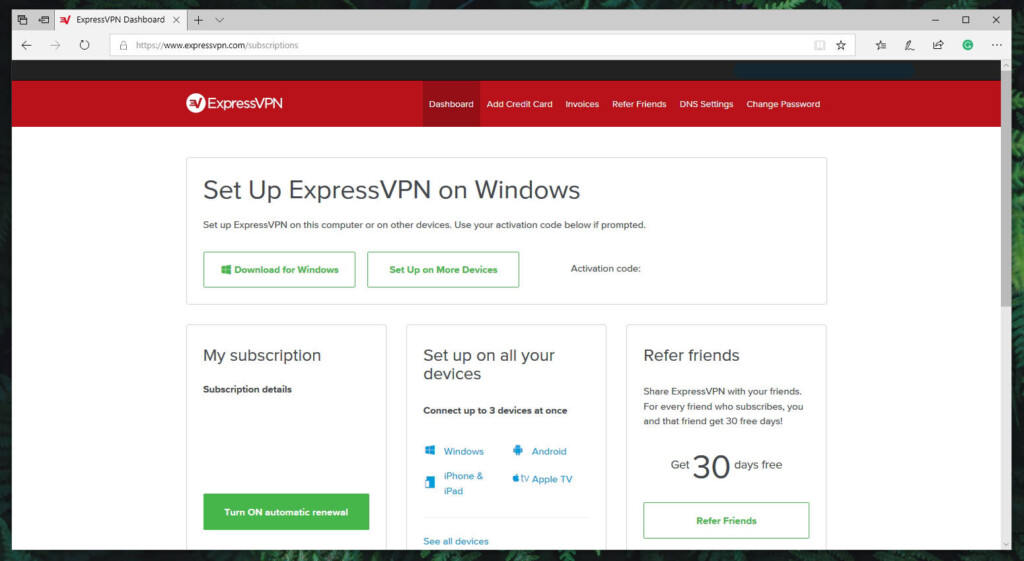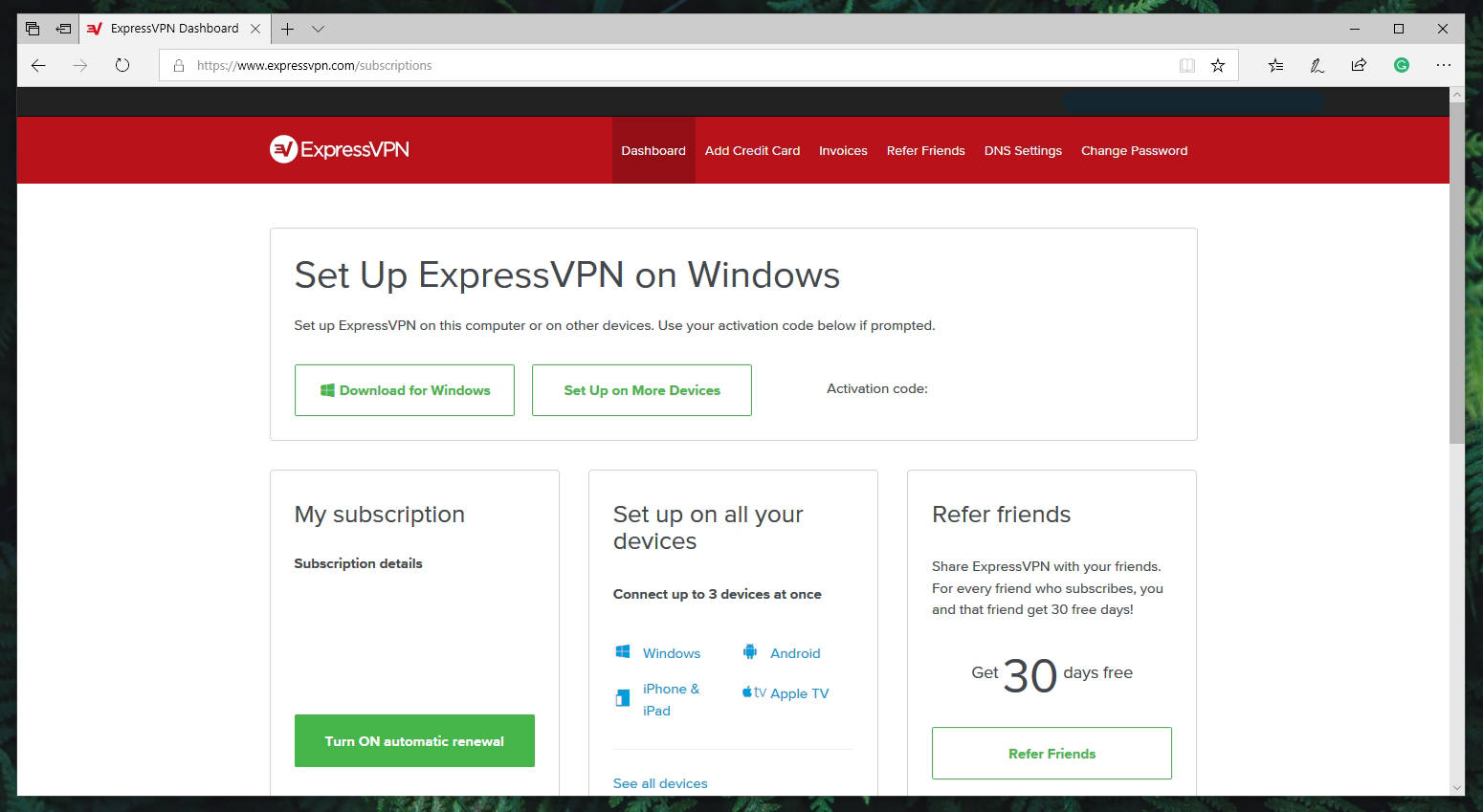 Next, click on Download for Windows at the top of the page. The file comes in at around 25MB, so it shouldn't take too long to download.
Run the installer. The installation process should not take more than one minutes.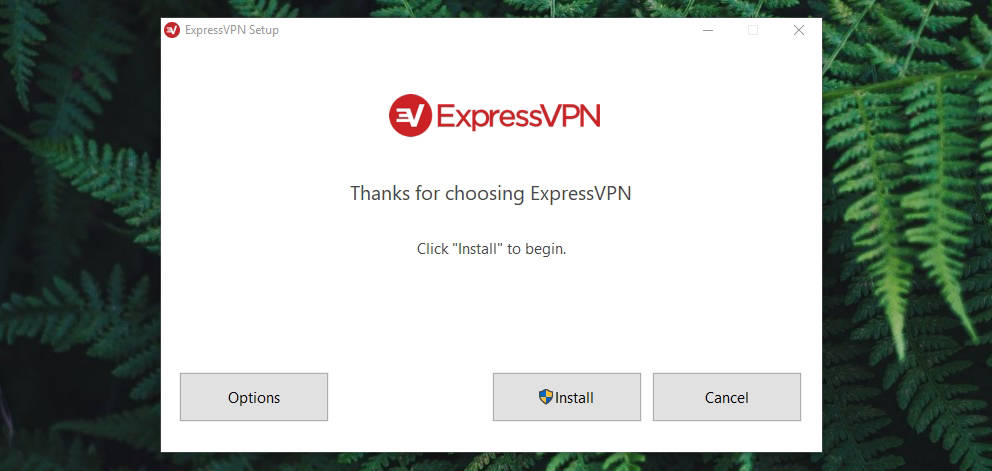 Once the installation is done, you'll see the Welcome screen. This is where you'll need to enter the activation code – so return to your ExpresVPN Account Page;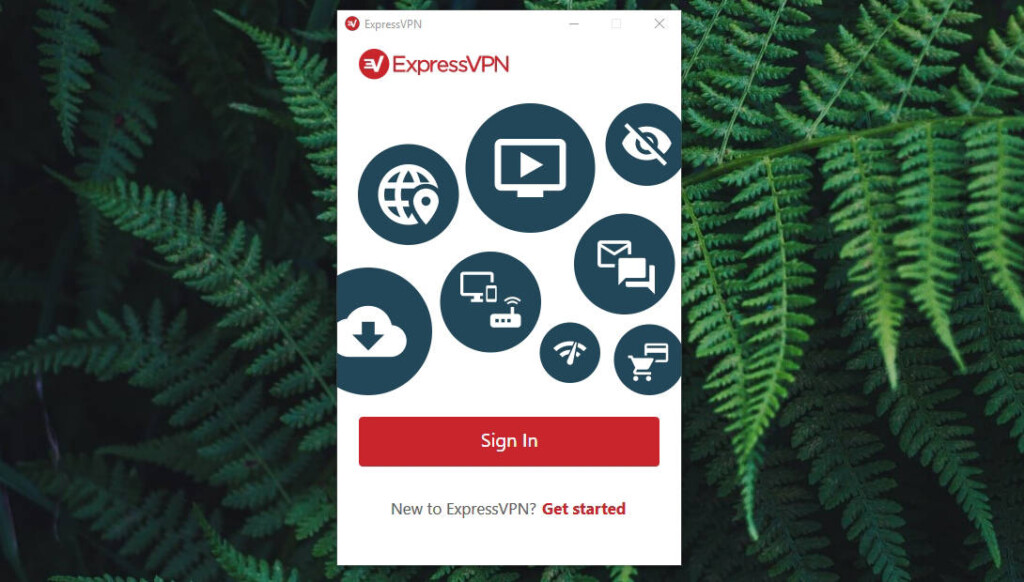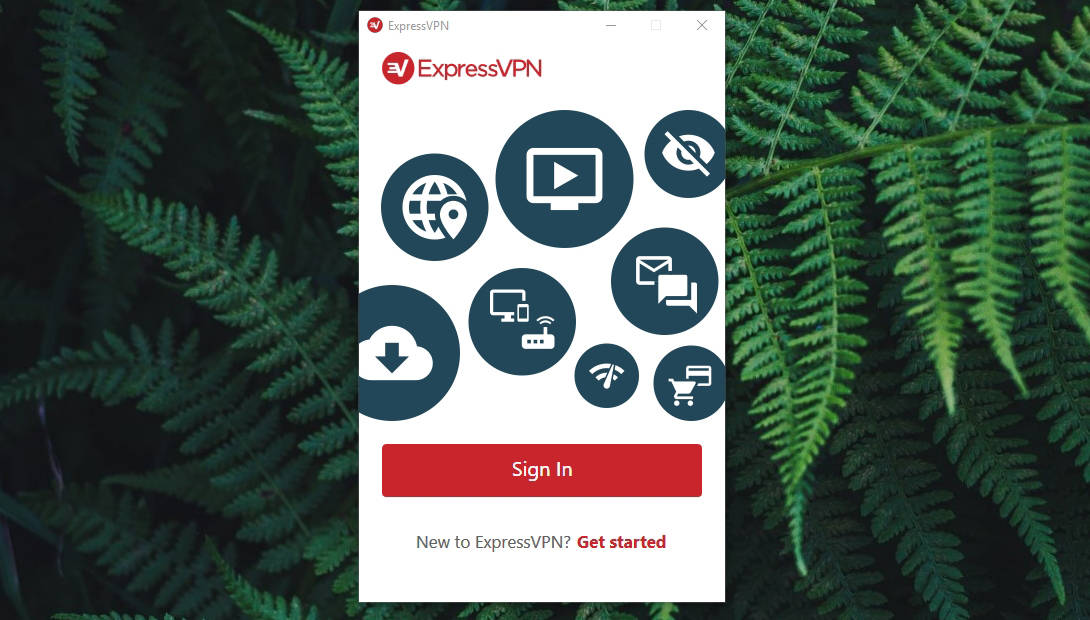 Copy and paste the activation code.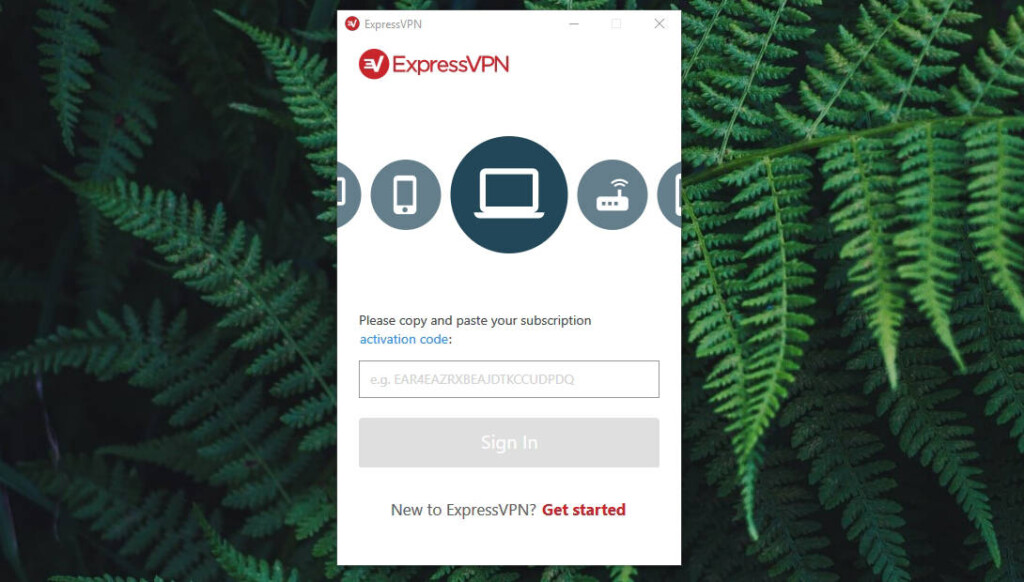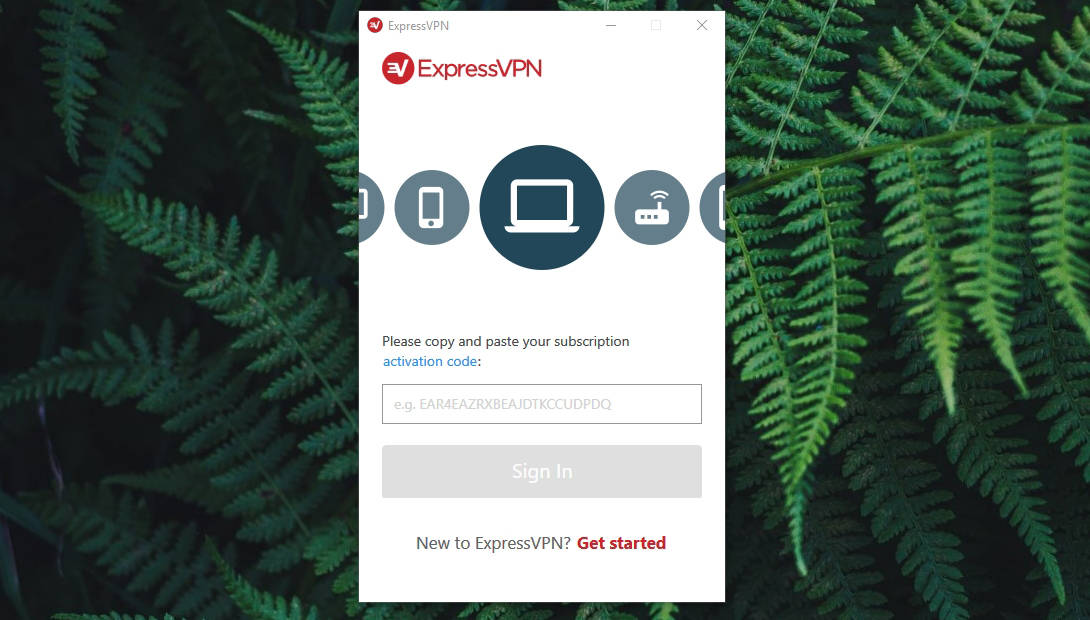 That's it! ExpressVPN is now fully active. Feel free to select a server and connect to it. Enjoy browsing the Web in a secure way!
Don't just click through without reading anything. Make sure you do not agree to install third-party software that your VPN provider might offer. During the installation, you might be asked to approve the installation of virtual network devices as well as the OpenVPN software package.
Method #2: Use OpenVPN for Windows
In the rare situation where a given VPN service does not have a Windows client for your version of Windows, or it doesn't work for some reason, you have an alternative. As long as the VPN provider supports the OpenVPN protocol and also provides OpenVPN configuration files, you can use the official OpenVPN client for Windows.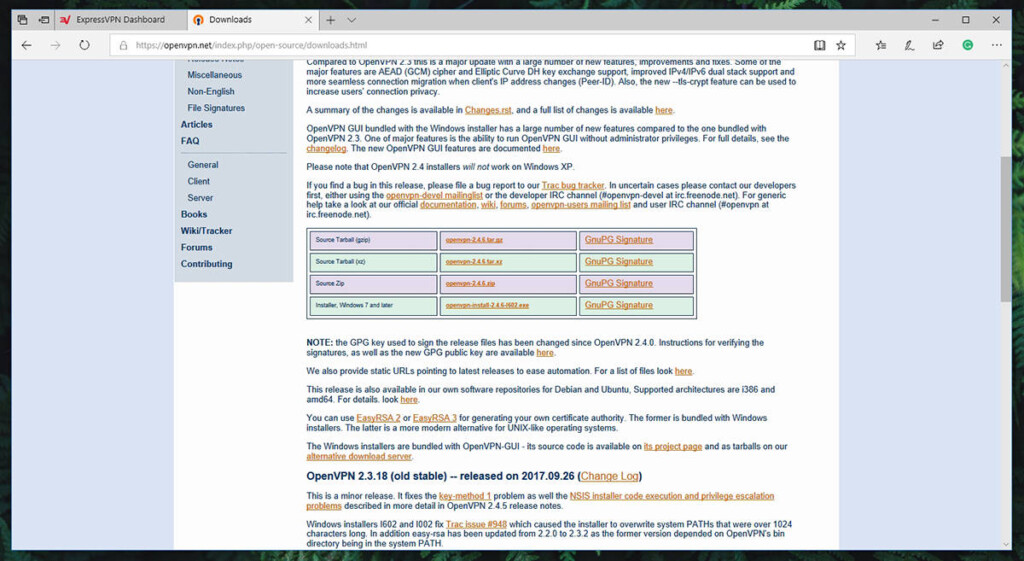 Run the program from its installed location;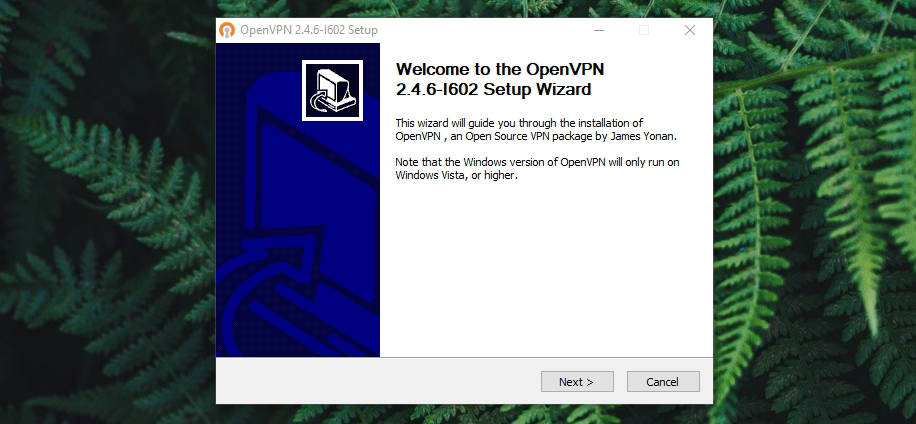 When asked to select components, make sure that "TAP Virtual Eth" and "OpenVPN GUI" are checked;
You may be asked to approve the installation of the TAP driver. If so, approve it and move on.
Complete the installation.
Next, you need to download the OpenVPN configuration files from your VPN provider's website. Usually, they will hide these behind a paywall, so you'll have to be logged in to the site if you can't get to them. Here's how to find your OpenVPN configuration files if you use ExpressVPN:
Open ExpressVPN's website, click on 'My Account' on the main menu and proceed to sign in;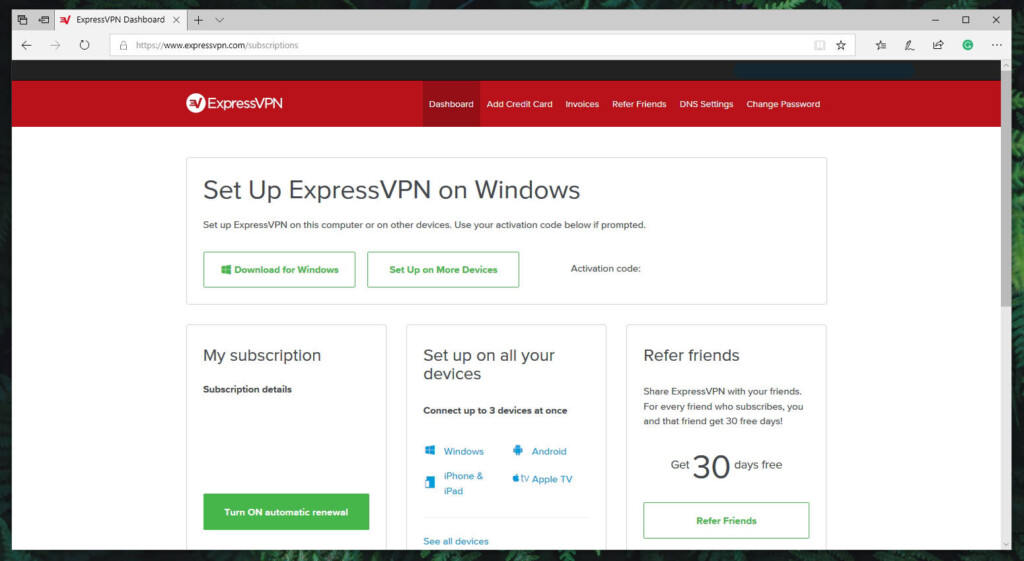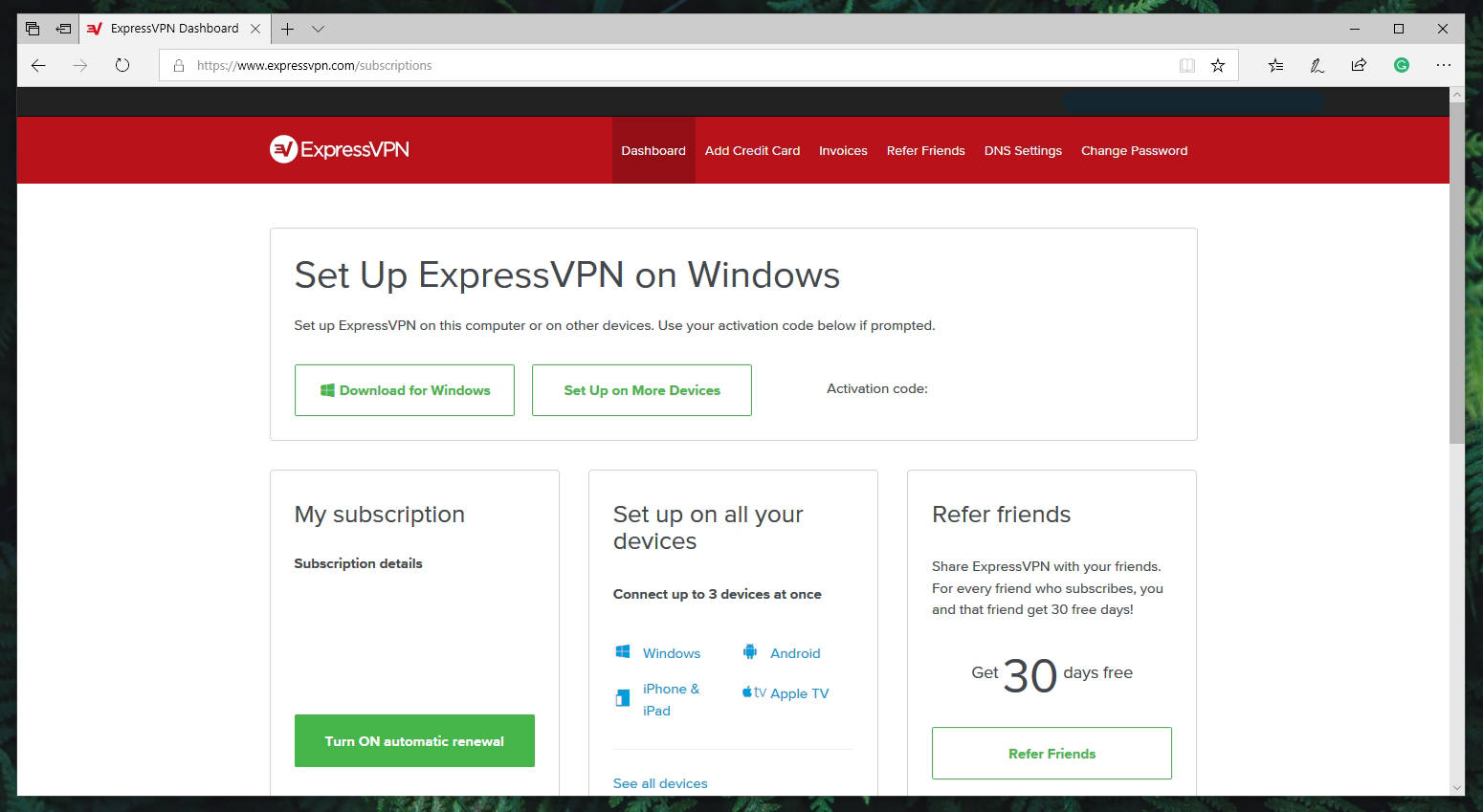 Next, click on 'Set Up on More Devices' and then click on 'Manual Configuration';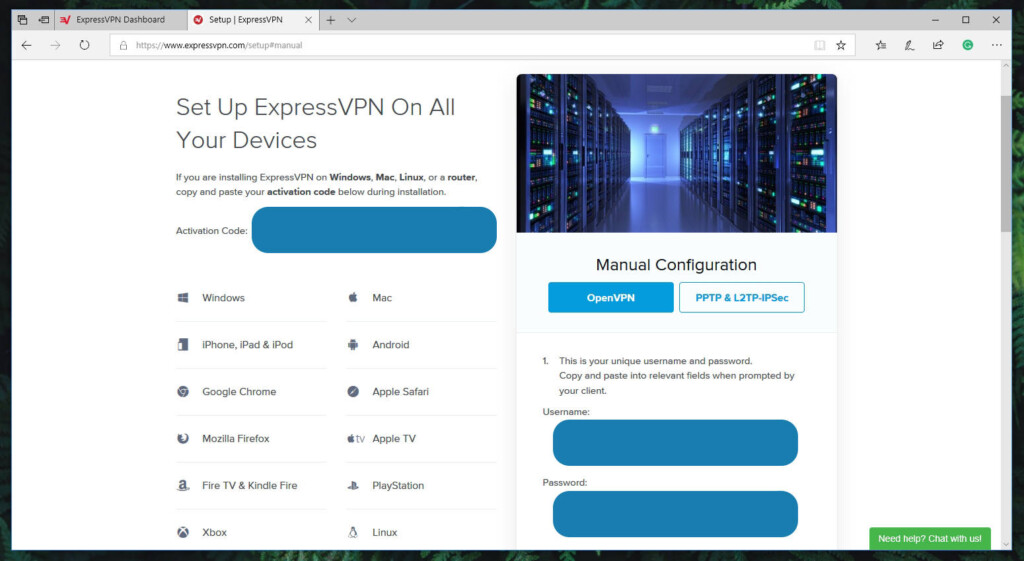 Take a look at the right side of the screen. First of all, copy-paste your custom username and password. Then, select your preferred VPN location (where you want to be connected to) and download the needed files to your computer;
You need to put that file in the right location so that OpenVPN can load the profile. The default location is C:\Program Files\OpenVPN\config\.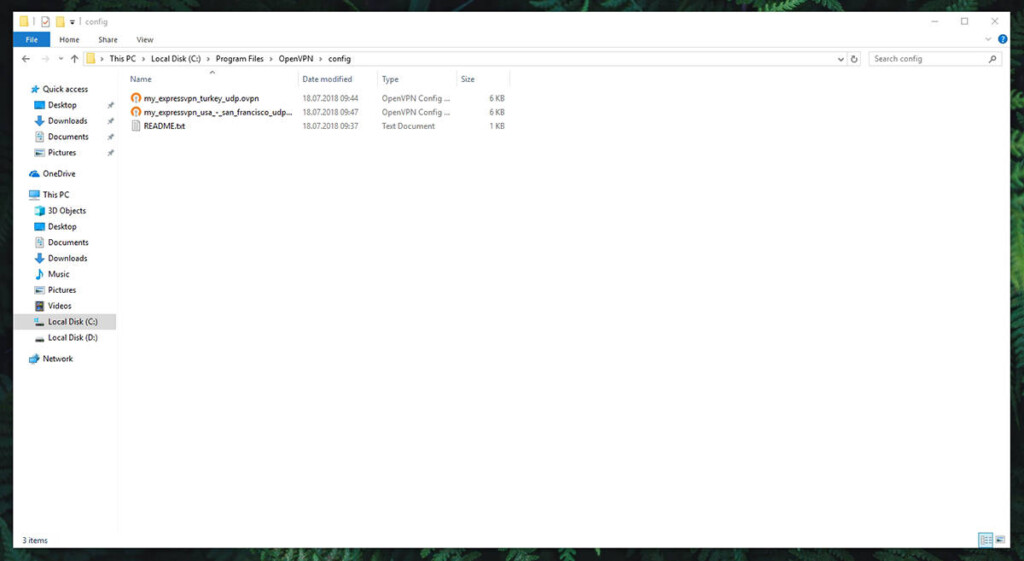 You can add multiple OpenVPN files – and then use the application to access each of those servers.
Run OpenVPN and then right-click on its icon in the system tray. You should see a list of servers according to your config files. Click on the one you want to connect to, and you should be in business.
Method #3: Manually Configure A VPN on Windows
If the VPN service you've chosen doesn't have a Windows client and also does not work with OpenVPN, then perhaps you need to consider a different service. If you can't, then you can still manually configure some VPNs in Windows itself. Here's how to install a VPN on Windows by using the system's manual configuration profile.
To do this, you need to create a VPN profile. Some VPN providers have the profiles available in the Windows Store, so check there first for an easy automatic configuration. Otherwise, you need to get the VPN profile information from their site or request it from customer support. Here's our step-by-step guide.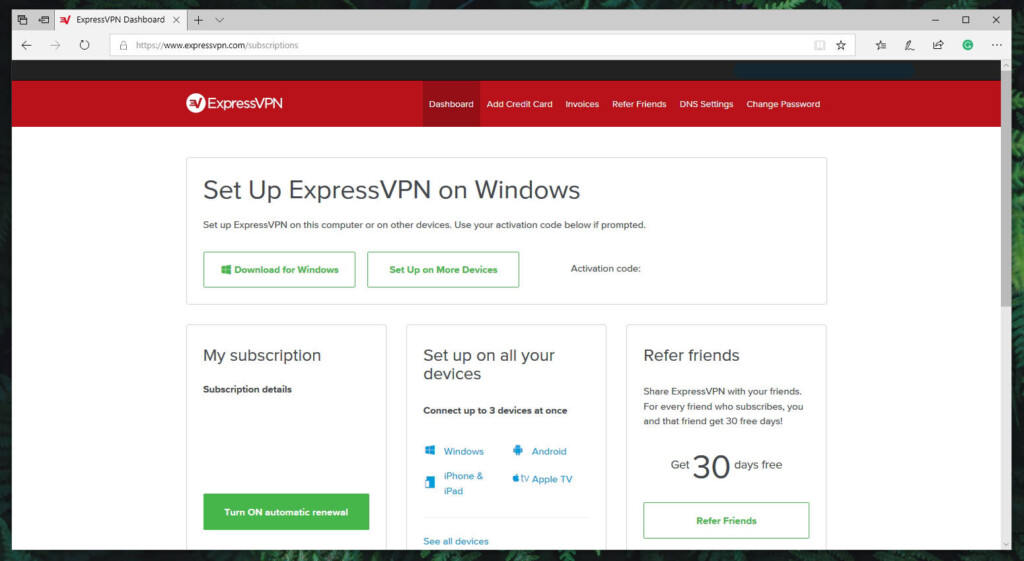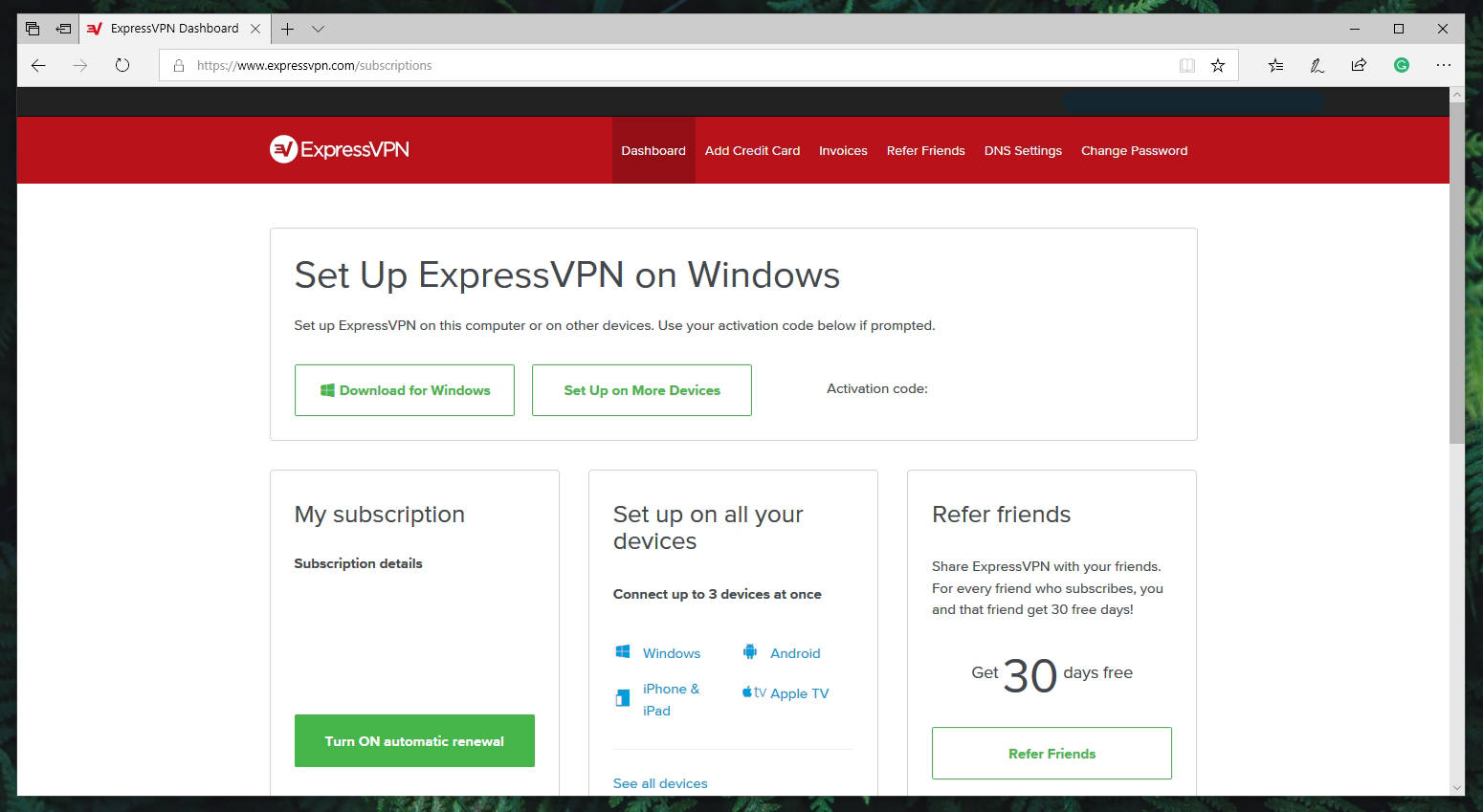 Click on 'Manual Configuration' on the left side of the screen. On the right side, click on 'PPTP & L2TP-IPSec';
First, you'll see your username and password – so make sure to keep this page open;
Under the fields that display your username and passwords, you'll see a whole list of server addresses. So, make sure to pick one – and keep the page open;
On your Windows 10 machine, open the Start Menu and type in 'VPN'. Hit Enter;
Click on 'Add a VPN Connection'. A new dialog box should appear;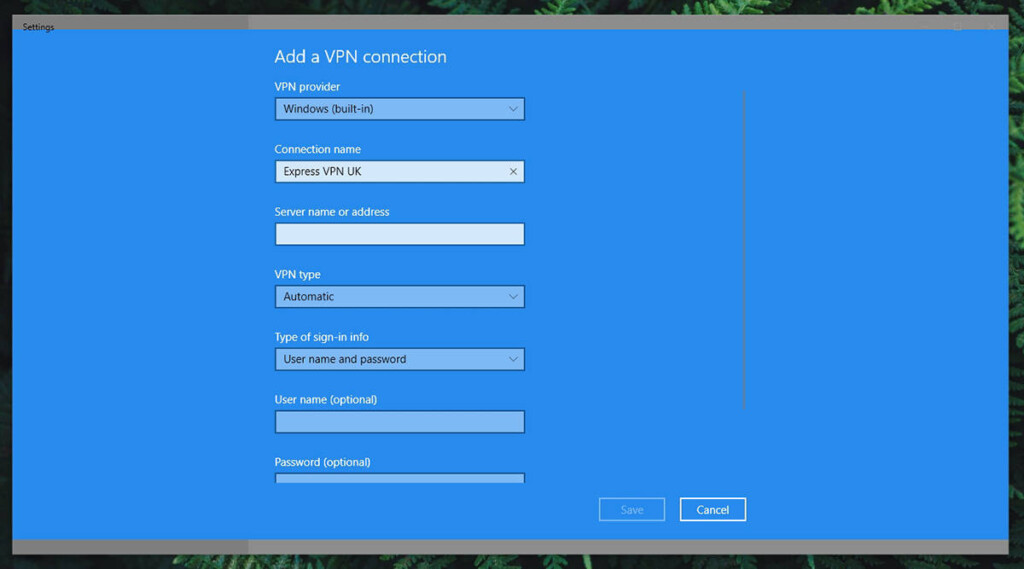 This is where you need to enter the name of your connection (for example, ExpressVPN UK Server), server address (from your ExpressVPN account), as well as your username and password (from your ExpressVPN account as well – NOT your user credentials for your ExpressVPN subscription). When it comes to the VPN type, you need to go with 'PPTP'.
Click on 'Save';
Your VPN server will now appear in the list – found in the VPN section of Windows' Settings App > Network & Internet. You can add multiple profiles if you need to switch between different servers.
At any moment, you can tweak the settings by clicking on 'Advanced Options'. You can also remove access to certain servers by click on 'Remove'.
Now, all you have to do is click on the network icon in the system tray. It will either be a little PC screen or Wi-Fi bars, depending on how you are connected. Your VPN will be listed in the slide over popup, which should already show that it is connected if everything was set up correctly.
Final Thoughts
There you have it, folks, all you need to know on how to install a VPN on Windows. Following one of these three methods, you should now connect to your chosen VPN service. In case this is your first time using a VPN, we recommend reading about VPN protocols as well as speeding up slow VPNs (if you encounter this type of problem). In case you have any additional questions, don't hesitate to post a comment below.
Finally, in case you found this article to be helpful, why not share it online? Also, don't forget to follow us on social media – via Facebook and Twitter. Let's stay in touch!