Today's VPN services have become incredibly powerful solutions for preserving your online privacy. However, it is no longer enough for a VPN to offer high-end encryption and to hide your Web browsing data. Due to fierce competition, many of them have started to widen their portfolio of features and tools. A good example of that is Getflix, a next-generation VPN service that also lets you unblock media streaming websites. In fact, Getflix is a 2-in-1 service that consists of a 'Smart DNS' (for website unblocking) and 'VPN' (that safeguards your privacy). However, how well does this VPN do its job? Can it truly keep you protected online, without any data leaks? Let's find out – welcome to our hands-on Getflix review!
We'll start this review slowly, by introducing you to this VPN's most prominent features. For this purpose, we've created three tables that display quick facts about Getflix. So, let's check out some of the most important comparative points of this VPN first.
Quick Facts
| | |
| --- | --- |
| Jurisdiction | The Republic of Seychelles. |
| Logs | Collects personally identifiable information. |
| Number of Servers | 37 countries, 90+ servers. |
| Parallel Connections | 5 |
| Encryption Standards | Up to 2,048-bit; PPTP, L2TP, SSTP, OpenVPN. |
| Speed Reduction | 80%, on average. |
| P2P Support | YES |
| Live Chat Support | YES |
| Supported Platforms | macOS, Android, iOS – via native apps (Smart DNS only, no VPN); Manual configuration required. |
| Price | Starts at $2.28/month. |
Next, we're sure that many of you want to know about this VPN's media streaming capabilities. After all, one of the biggest selling points of Getflix is its 'Smart DNS' service. We'll tell you more about it later in this article, and here are the results of our testing.
Media Streaming Support
| | |
| --- | --- |
| American Netflix | YES |
| Hulu | YES |
| BBC iPlayer | YES |
| Amazon Prime Video | YES |
| Kodi | YES |
And lastly, we won't forget about those who are in a rush. If you don't have the time to read this entire article, here are the biggest pros and cons to using Getflix. Take a look.
The Bottom Line
| | |
| --- | --- |
| Pros | Unblocks media streaming websites. |
| Cons | Complicated setup; Small server network; Leaks personal data; Slow performance. |
| The Final Verdict | Getflix is one of the least powerful VPNs we've encountered yet. It's plagued by numerous issues – and we strongly recommend you avoid it. |
| Our Score | 3.2/10 |
Dear TechNadu visitors, that would be all for our introductory segment. To learn more and to discover everything that Getflix offers, make sure to keep on reading.
Getflix – TechNadu's Hands-On Review
We're now ready to dive deep into our review of Getflix by testing various aspects of this VPN service. To learn about how we review VPNs, make sure to click on the provided link.
Background, Jurisdiction & Reputation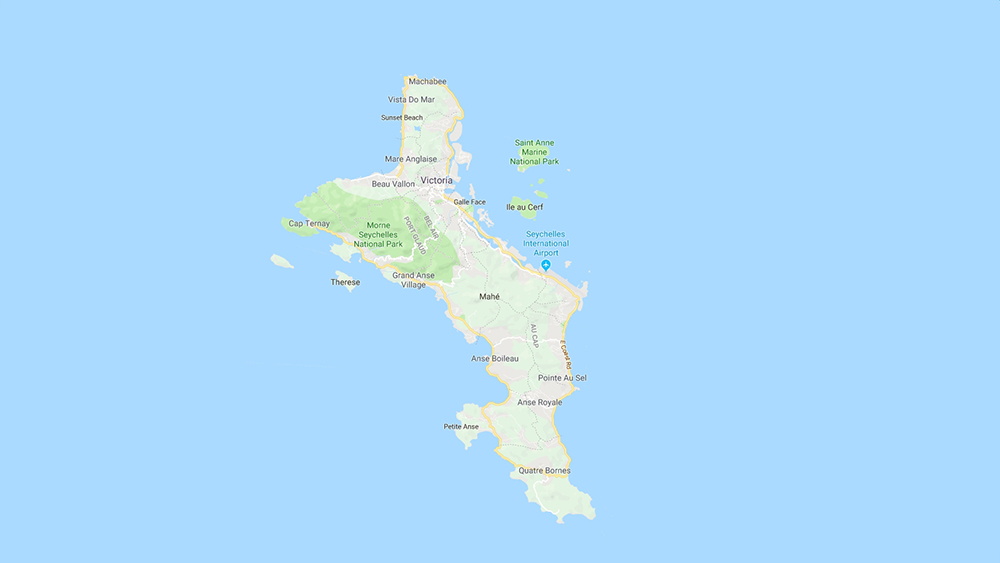 We don't like the fact that this VPN sells lifetime subscriptions (on occasion), which is not a viable business model. VPNs that sell lifetime subscriptions are typically not available in the long-term (even though Getflix has been around for several years now). Our Score: 5/10.
So, where does Getflix come from? Does it come from a country with relaxed laws regarding data collection, or is it forced to collect personal information? Let's find out.
Jurisdiction & Applicable Laws
Getflix is a product of a company called Global Stealth, Inc. Being based in Victoria (Seychelles), this company has made the right decision to choose this particular country and avoid jurisdictions that might force it to collect personal information. Interestingly enough, on the website of this VPN service another company is also mentioned – Digiport OU. Upon further investigation, we've discovered that Digiport comes from Florida (The USA).
We weren't able to find the connection between Global Stealth and Digiport through this VPN's legal documents. This means that we can't confirm whether Digiport owns Global Stealth, or if these two companies are in some other kind of relationship. However, it's important to note that Getflix only mentions 'Global Stealth Inc' in its legal documents. With this said, we conclude that your data will be under the jurisdiction of Seychelles.
It's also worth noting that numerous other VPNs have chosen this country to base their operations. We're talking about Astrill VPN and FrootVPN. And also, this country is outside of the 14-Eyes Alliance, which is also a good thing to know.
Previous Data Leaks
Getflix has been around for many years now – and we couldn't find any reports of this VPN exposing the private data of its users. This is definitely good to know, as this indicates that you can trust Getflix with your data. Also, even though it's not one of the well-known VPNs, Getflix does have many users and you'll find it mentioned on highly-reputable websites.
The only thing we don't like about this VPN is the fact that if often sells 'lifetime' subscriptions. Quite often, Getflix sells a license that allows you to use this VPN with no limitations – as long as this VPN and its parent company are active. This is something you won't find to be offered by reputable VPNs as this isn't a viable business model.
Supported Platforms & Devices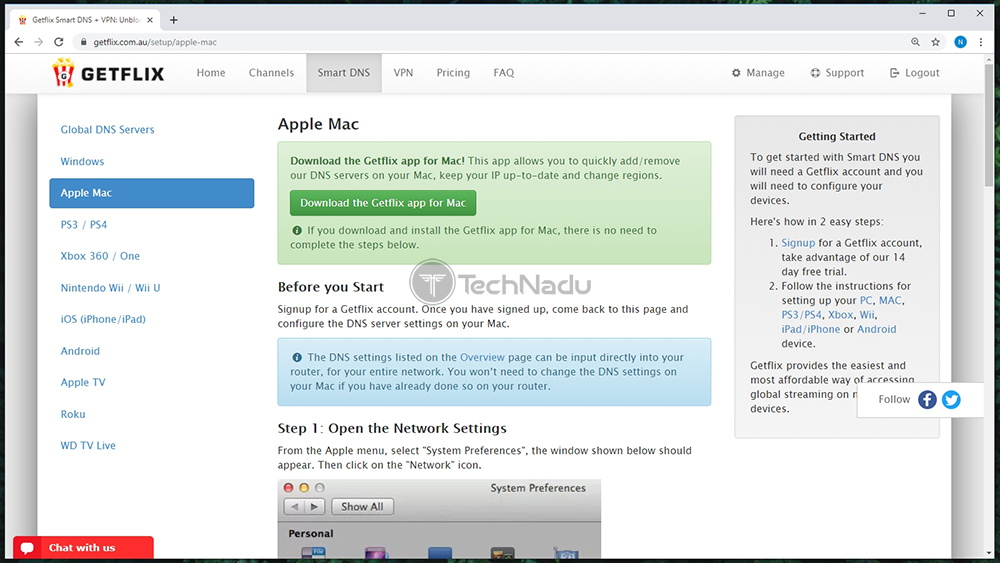 Getflix can be used on a wide range of platforms and devices. However, you need to configure this VPN service manually – which is a complex process. Our Score: 2/10.
The following table shows you which devices and platforms are compatible with Getflix. Check it out to get a general idea – but also make sure to keep on reading as this situation is not that simple.
Platform Compatibility
| | |
| --- | --- |
| Desktop Platforms | Windows, macOS, Linux. |
| Mobile Platforms | Android, iOS. |
| Web Browsers | N/A. |
| Routers | DD-WRT, Tomato, ASUS-WRT, and more. |
| Other Devices | PlayStation (3/4), Xbox (360/One), Nintendo (Wii/Wii U), Apple TV, Roku, WD TV Live. |
After checking the table above, you might think that Getflix supports pretty much any platform in existence. However, this isn't the case. It's important to understand that there are two services offered by Getflix. There's a 'Smart DNS' which requires manual configuration on any device. And also, there's a 'VPN' service that usually doesn't require manual configuration – and should be available as a standalone application instead.
So, Getflix offers only three native applications – for macOS, Android, and iOS. All three of these can be used to register your IP address (so that the 'Smart DNS' feature works properly) and make different kinds of adjustments. To use the 'VPN' feature, you need to configure it manually. For this purpose, you'll need to follow somewhat complicated guides as there's a different procedure for different VPN protocols. In the end, you'll end up with a complex solution that can be tedious to set-up and use.
The big question is – why doesn't Getflix offer a single application that serves both as a 'Smart DNS' and 'VPN'? Frankly, we have no idea – as you'll find similar services offering exactly that.
Installation & Initial Configuration
To use Getflix's 'Smart DNS' and 'VPN' features, you need to configure it manually. This is a complex and tedious process that few will be willing to endure. Our Score: 1/10.
To get started with this VPN, you first need to sign-up for Getflix. You can decide whether to use your email address (which we recommend you choose), or sign-up via Facebook, Google, Yahoo, or Windows Live ID (which is now called 'Microsoft Account'). We're not sure why would a VPN connect its service with the companies such as Facebook and Google – known for tracking their users in unbelievable ways. This is certainly not a positive first impression.
Once you go through the sign-up procedure, you can log-in to your account on this VPN's website. This is where you can register your IP address so that you can use the 'Smart DNS' feature. And, this is also where you can download 'Smart DNS' apps for macOS, Android, and iOS.
We suppose you'll also want to install the 'VPN' feature as well, which is where the first complications come into play. The apps for macOS, Android, and iOS are not VPN applications. So, to make this happen, you need to search Getflix's website for setup guides. Once you find those, you'll have to choose a VPN protocol that you want to use – and then you'll see a lengthy guide. Interestingly enough, there are setup guides for Windows 7 and 8 – with Windows 10 nowhere to be found. Of course, it's true that previous Windows versions are not that different. However, it remains unclear why Getflix didn't update these guides, as this isn't a way to treat the customers paying for this VPN service.
Prominent Features
Getflix doesn't even offer the basic features and it actually leaks your private data – despite saying otherwise on its official website. Our Score: 1/10.
So, what kinds of features you can expect? Is Getflix a barebones VPN, or does it meet the needs of more advanced users? Let's find out!
VPN Features Checklist
| | |
| --- | --- |
| DNS Leak Protection | NO |
| IPv6 Leak Protection | NO |
| Kill-Switch | NO |
| Ad-Blocker, Anti-Malware | NO |
| Unlimited Server Switches | YES |
| Unlimited Bandwidth | YES |
| Unlimited Data | YES |
When it comes to the basic types of data leak protections, VPNs utilize DNS and IPv4 leak protection. Even though you'll see Getflix saying that they offer DNS leak protection – this feature failed during our tests (keep on reading to learn more about this).
As you can see, this VPN doesn't bring even the most basic of features. This means that you can't count on more advanced options like a kill-switch, split-tunneling, or ad-blocking. In other words, this VPN doesn't do its primary job of keeping you safe and protected online – so we can't recommend it even to the most basic of users, who don't need anything 'extra.'
Server Count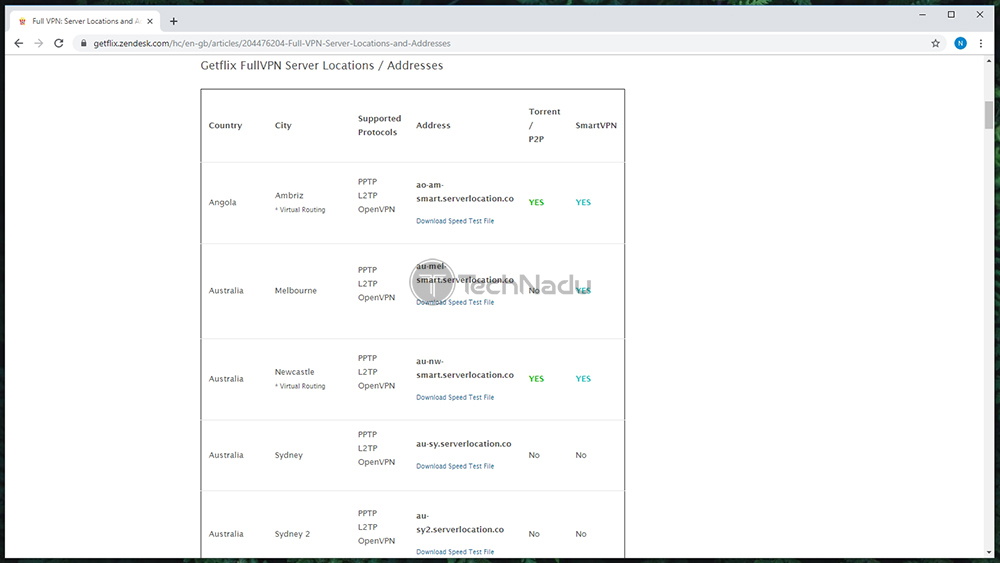 Getflix doesn't impress with the size of its server network. However, these servers are strategically placed, and you can connect to individual cities as well. Our Score: 3/10.
Now, let's check out how many servers this VPN brings, as well as in how many countries and locations. Check out the table found below.
Server Count Info
| | |
| --- | --- |
| Number of Servers | 90+ |
| Number of Locations | 90+ |
| Number of Countries | 37 |
| Specific Cities Selection | YES |
| Unlimited Switching | YES |
Getflix is among the VPNs with the smallest server networks. At the moment, it offers more than 90 VPN servers as well as more than 25 'Smart DNS' servers. To put things into perspective, top-rated VPNs such as NordVPN and ExpressVPN offer more than 3,000 servers – and up to more than 5,500. You can see that Getflix trails behind in a big way.
On a positive note, this VPN allows you to connect to specific servers which can be helpful for unblocking regional websites. Also, we always recommend connecting to the closest available server in case you want to browse the Web with minimal throttling.
Ease of Use
Getflix doesn't have its own UI. Instead, you need to rely on OpenVPN's GUI, which can be quite tedious to use in the long term. Our Score: 2/10.
Since Getflix doesn't provide an official app, you'll need to either configure it manually or use OpenVPN's GUI. No matter which way you go, you'll end up with a somewhat complicated interface that can be very tedious to use.
The easiest way to get started is by using OpenVPN's GUI. This is a taskbar application that you can initialize by right-clicking on its icon. This will open a menu from where you can select a server. Since you'll be using the OpenVPN protocol, you can choose from different variants (UDP or TCP) and ports. To connect to a server, you need to find one manually through a series of menus and then click on 'Connect'. OpenVPN GUI will display a new window asking for your username and password. It's important to be mentioned here is that you shouldn't use your Getflix credentials here. Instead, log-in to your Getflix account on its website, where you'll see your VPN username and password.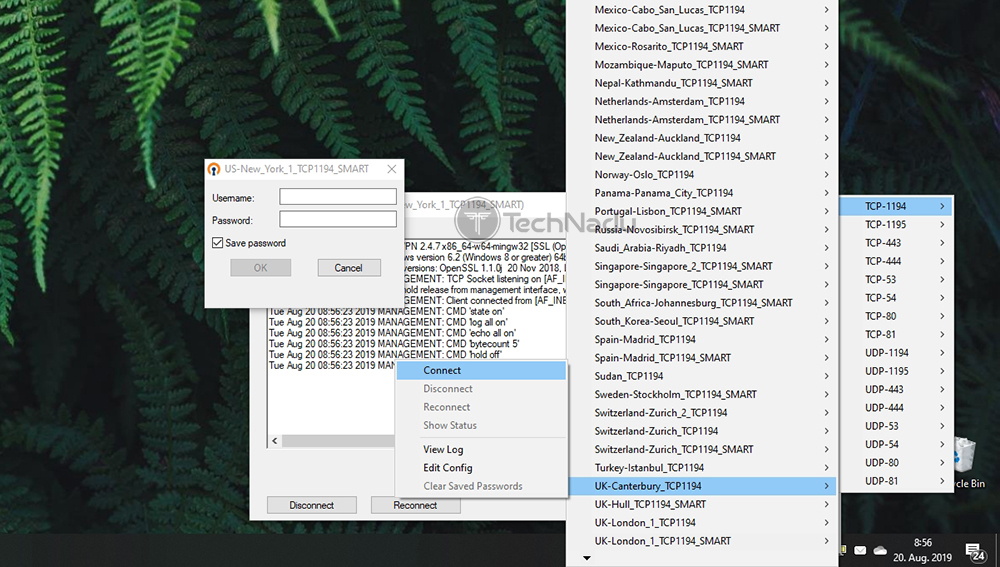 Once you connect to a server, you'll see a notification saying which server you've selected. Now, feel free to browse the Web as you normally would. To disconnect, you again need to go through a series of menus until you see the option allowing you to disconnect.
Even though OpenVPN offers a helpful GUI, it can never replace a true native VPN application. There's no way to tinker with settings, enable different features, or make a list of your favorite servers. Some fine-tuning is still available, but you need to be an expert to alter different files and dig deeper under this VPN's surface.
Media Streaming & Torrenting Support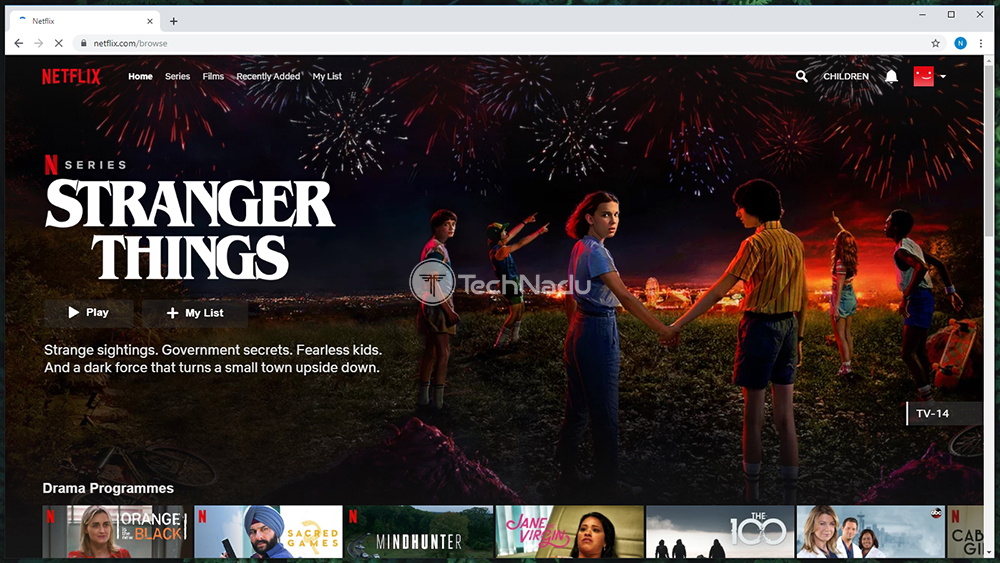 Getflix's 'Smart DNS' feature provides an answer to media streaming. You can use it to unblock plenty of different streaming services. Our Score: 10/10.
As you already know, Getflix comes with a 'Smart DNS' feature that's designed to unblock websites. So, does Getflix work with Netflix and other streaming platforms? We've done a series of tests and here are the results.
Media Streaming & Torrenting Support
| | |
| --- | --- |
| Netflix US | YES |
| Hulu | YES |
| BBC iPlayer | YES |
| Amazon Prime Video | YES |
| Torrenting (P2P) | YES |
Finally, we come to a feature of Getflix that works as advertised. As per our tests, we managed to unblock the world's most popular media streaming services, including Netflix and Hulu. The process of setting everything up is a complex one – but it's ultimately worth it (for media streaming, at least). We also need to add that Getflix supports a huge list of streaming services and TV channels found online. And also, make sure to visit this VPN's official website to see which services work on which platforms, as well as to check out any additional instructions.
In terms of downloading torrents, Getflix supports this type of traffic via a number of specialized servers. However, to know what kind of performance to expect, make sure to continue reading this article.
Security & Privacy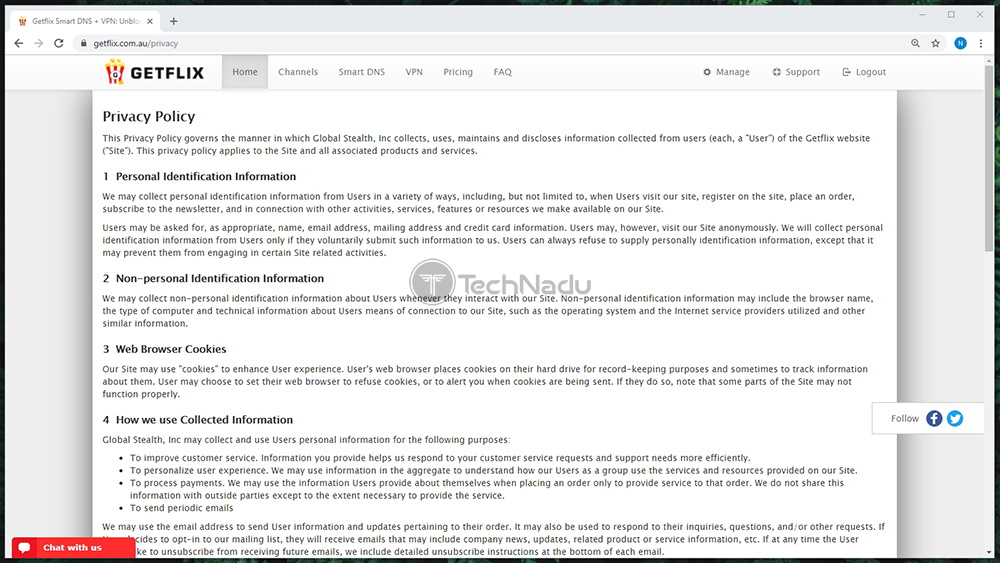 Even though Getflix says that it's using ultra-strong encryption, we beg to differ. In fact, we caught Getflix leaking our DNS and exposing our private data. Our Score: 1/10.
In this segment, we inspect VPNs from three different angles. Let's see what kind of encryption this VPN brings, what does its privacy policy says, and more.
Supported Encryption Protocols
Getflix offers four VPN protocols, and these include PPTP, SSTP, L2TP, and OpenVPN. Depending on the protocol you decide to use, you can expect various levels of encryption. The official website says that Getflix offers up to 2,048-bit encryption via OpenVPN. This theoretically means that your private data should be kept extremely safe. However, as the VPN admits – OpenVPN can be complicated to set up.
Logging Policy
On Getflix's home page, you'll see messages that this VPN doesn't collect your data. Of course, we know better than to believe these claims – and this is why we checked this VPN's privacy policy.
Getflix reserves its right to collect personal information 'in a variety of ways'. This happens as soon as you visit this VPN's website and sign-up for its services, as well as while you're using its servers. There isn't any specific information in the privacy policy that could exactly tell us what happens in the background. In general, this legal document is quite vague and leaves plenty of space for Getflix to collect various types of personal data.
DNS Leak Test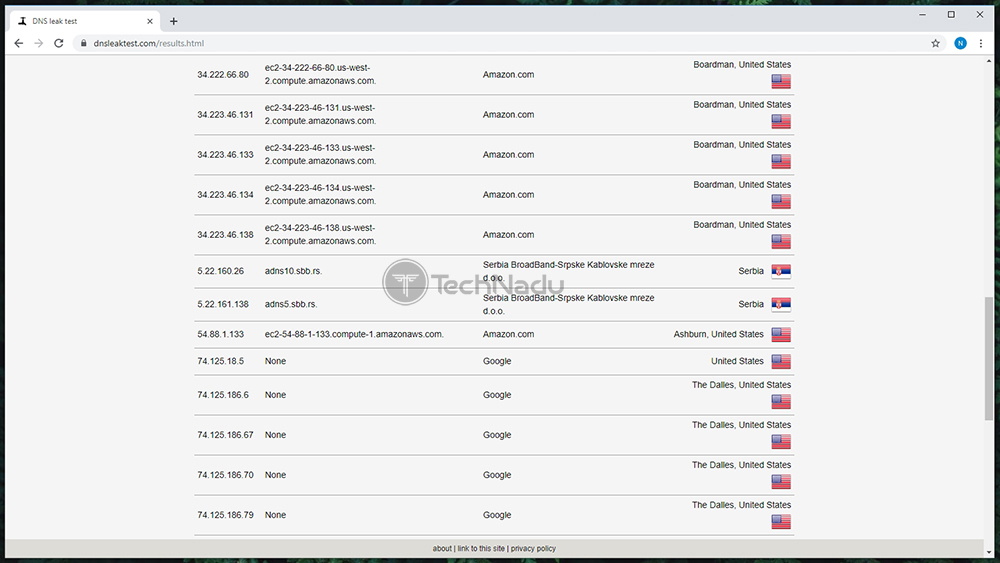 As you can see from the image above, we caught Getflix leaking our IP address. We tried multiple protocols and different servers, and the situation remained the same. Even after talking to Getflix's customer support team and reading plenty of guides and tutorials – we didn't manage to resolve this problem.
Speed & Performance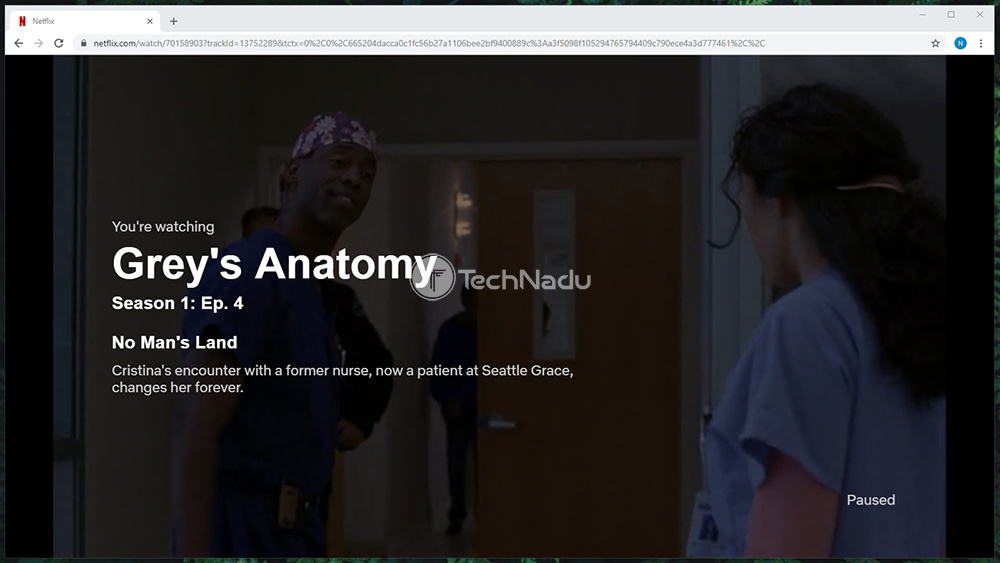 Even though Getflix can unblock various streaming services – be prepared for some buffering. It slowed our Web connection by around 80%, on average. Our Score: 2/10.
We'll use this segment to show you the results of several rounds of speed tests we've done to test Getflix. Even though you might experience a bit different performance based on your location and the type of your Web connection, the following information will give you a general idea of what to expect.
First, we needed to establish some baseline data. With this said, we checked the speed of our bare Web connection – without having this VPN enabled. We managed to get 137.51 Mbps for downloads and 9.39 Mbps for uploads.

Then, we connected to a server in Germany. We're located in Europe and that server was the closest to our location. This time around, we got 31.34 Mbps for downloads and 5.22 Mbps for uploads. As you can see, Getflix throttled our Web connection in a noticeable way.

Finally, we also checked the speed of a remote server – in our case, that would be a server in the USA. After connecting to a server located in New York, we got 22.71 Mbps for downloads and 1.79 Mbps for uploads. Now, let's put all these numbers into a table.
| | | | |
| --- | --- | --- | --- |
| | Download Speed | Upload Speed | Speed Reduction |
| Baseline Data | 137.51 Mbps | 9.93 Mbps | 0% |
| Nearby Server | 31.34 Mbps | 5.22 Mbps | 77.2% |
| Remote Server | 22.72 Mbps | 1.89 Mbps | 83.4% |
On average, this VPN made our Web connection slower by around 80%. We don't have to tell you that you can easily find a better-performing VPN out there.
Customer Support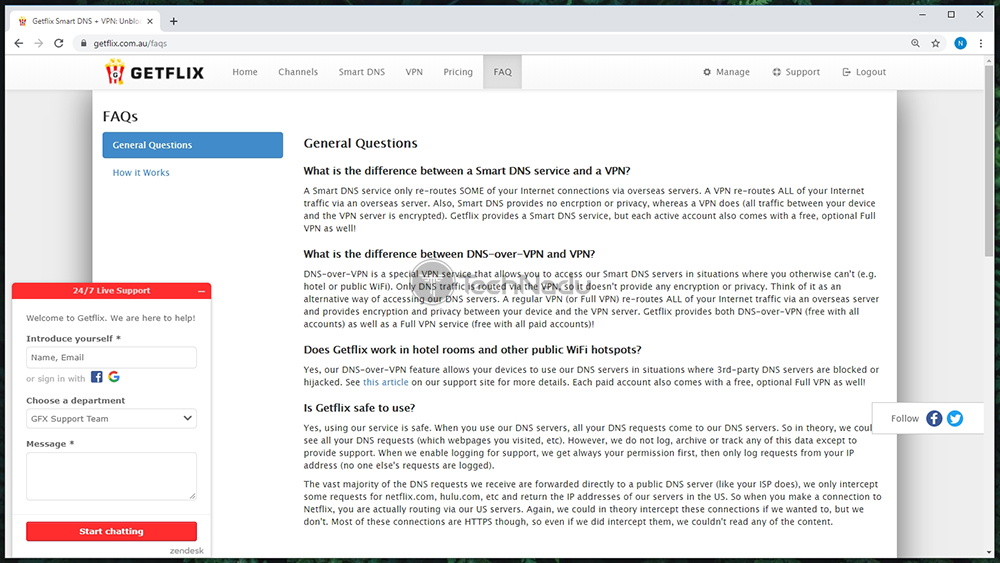 Getflix offers several types of customer support resources. However, those are mostly half-baked solutions that only add to the overall confusion. Our Score: 3/10.
To assist its customers, Getflix offers a series of customer support resources. You'll find a FAQ segment, knowledgebase, installation guides, and more. However, we have to say that many of these resources are outdated. Those that aren't outdated usually come with unclear instructions and they aren't written in a user-friendly tone.
To get in touch with someone from Getflix, you can send them a message (and open a support ticket) or contact them via live chat. We used this option a few times, and we didn't have the best experience. In one instance, the person we were talking to was unable to answer our question – and the chat-box somehow disappeared altogether. When we used a different Web browser to access this option after a few minutes, the live-chat feature still wasn't there. Maybe it was a technical glitch, or maybe they shut down the live chat on purpose. Anyway, we didn't get our answer at that time.
Pricing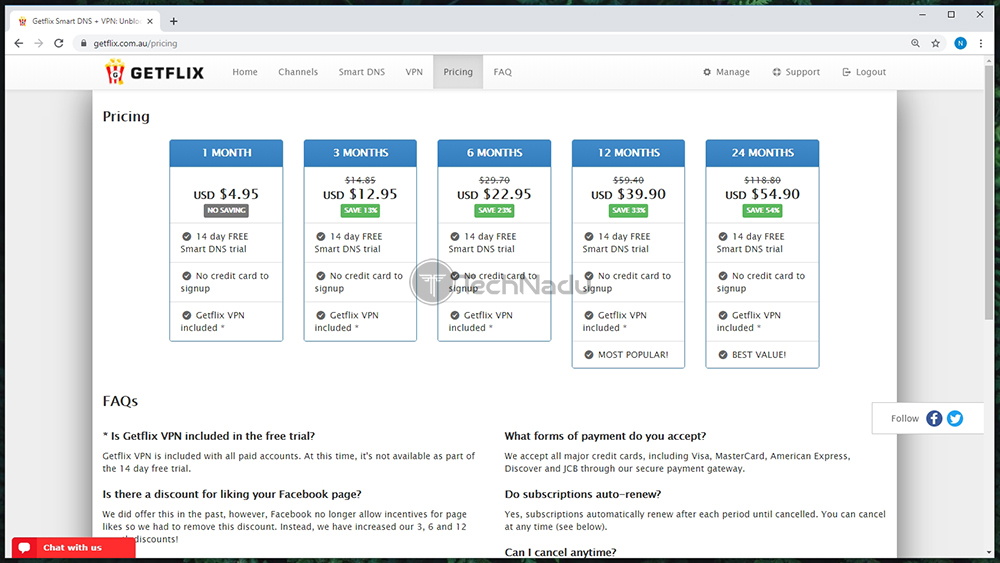 We don't recommend using Getflix as a VPN solution. However, it's quite affordable and can help you unblock media streaming services – which means that it can be used as a 'Smart DNS'. Our Score: 5/10.
At the moment, Getflix comes with 5 subscription plans, all of which come with the same set of features. The only difference is in the duration of these subscriptions and their price.
| | | | |
| --- | --- | --- | --- |
| | Total Price | Per Month | Savings |
| 1 Month | $4.95 | $4.95 | 0% |
| 3 Months | $12.95 | $4.31 | 13% |
| 6 Months | $22.95 | $3.82 | 23% |
| 12 Months | $39.90 | $3.32 | 33% |
| 24 Months | $54.90 | $2.28 | 54% |
We can see that this VPN is quite affordable – even if you decide to buy its monthly plan. However, if you plan to subscribe to Getflix, we recommend checking its longer-term plans as these allow you to save some money in the long run. Also, you can pay via credit cards including Visa, MasterCard, American Express, Discover, JCB, and more.
It's worth noting that all of the previously mentioned subscription plans come with a 14-day trial. During that time, you can test Getflix's 'Smart DNS' functionality. To use it as a VPN solution, you need to pay immediately after you sign up.
Do We Recommend Getflix?
Getflix looks like a VPN service in its early stages. There are many obstacles to installing and configuring this service. And even after you set up this VPN, you'll be facing potential data leaks. With this said, we don't recommend using Getflix. However, this service can be used as a 'Smart DNS' solution – helping you unblock Netflix and other popular streaming services.
PROS: Unblocks media streaming services.
CONS: Difficult to set up; No native applications; Potential data leaks; Semi-helpful customer support; Small-sized server network; Slow performance.
OUR SCORE: 3.2 out of 10!
In case you need additional information about Getflix, make sure to click on the provided link. And if you'd like to continue your search for the best VPN, you should know that we've prepared a handy overview for you. Make sure to check it out.
In case you liked this review, we'd like to ask you to share it on the Web. And to stay on top of the latest VPN-related coverage, don't forget to follow us on Facebook and Twitter.