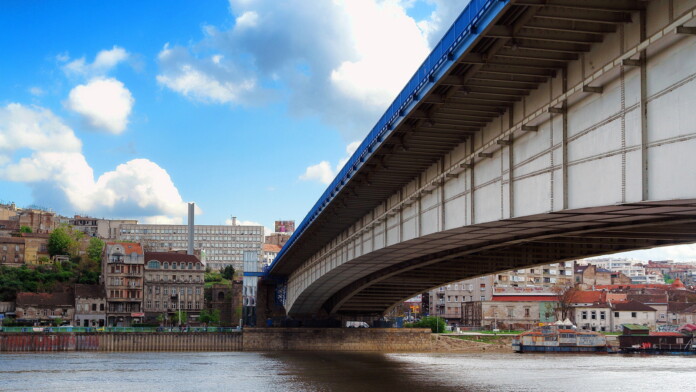 If you're searching for how to get a Serbia IP address – know that your search ends here. Even though you'll find plenty of different options on the Web, most of them won't work. That's because there's only one reliable way to change your IP, and that's by using a VPN solution. Therefore, we are going to talk about VPN applications in this article, and we'll walk you through this entire process – one step at a time.
If you live in Serbia, you already know that the current political climate is quite worrying. While Serbia is rushing to join the European Union, there's still a long way ahead. One of the biggest problems of this country is censorship, which is one of the reasons for rather small but persistent protests happening on the streets of Belgrade. So, citizens of this country are advised to look for alternative solutions to protect their privacy and prevent anyone from collecting their data. And if you're a tourist visiting Serbia, you'll see that a number of worldwide services are either limited or unavailable here. Well, there's a common solution, and you guess it right – that solution is a VPN.
In this article, we will show you not only how to get a Serbia IP address. We'll also share other benefits of using VPNs. Of course, you first need to know which VPNs you can use in this country, so we'll provide some suggestions. With this said, let's jump right in.
So, here's how to get a Serbia IP address in 3 easy steps.
First of all, you need to choose a VPN service. We've prepared three recommendations for you, with ExpressVPN being the first one.
Then, subscribe to the chosen VPN. Once you have your credentials, download and install the VPN on your devices of choice.
Lastly, use the VPN to connect to a Serbian server. Once you do that, the VPN will also change your default IP to a Serbian IP. And that would be it.
Step 1 – Find a Reliable & Capable VPN Service
In case you didn't know, Serbia is a rather small county. So, you won't find a large number of VPNs offering their servers here. However, we've done our homework – so, here are your best picks.
We don't have a single doubt about choosing the best VPN right now. That would be ExpressVPN. By offering an incredibly strong set of features, plenty of customization, and the ability to unblock websites, this should be your first pick. ExpressVPN comes with a long history of helping its users protect themselves online, and you can be sure that your privacy will stay intact.
ExpressVPN has thousands of servers around the world, and some of those are found in Serbia as well. Getting a Serbian IP is done by choosing this country from the VPN's interface, by clicking on the country's name. Within a few seconds, your Web connection will be encrypted, and your Web browsing data will be 100% unreadable to anyone else. So, to learn about other benefits and to see how this VPN works, continue to our ExpressVPN review.
This VPN's name might create a Scandinavian association in your mind, but this actually is a Panamanian VPN service. It's known for being one of the most secure on the market, coming with a number of high-end features. We're talking about the double-routing of your Web traffic (via two servers at once), Onion-over-VPN, and plenty more. Depending on your needs, NordVPN can be as simple or as complex as you want it to be.
This VPN is compatible with all of the currently popular devices and platforms, including routers. Install the application and you're ready to go – no further configuring is needed. Among more than 5,000 servers that this VPN offers, around 40 of those are located in Serbia. With a large pool of Serbian IP address, you can get one each time you need one. As always, we'd like to recommend reading our NordVPN review to get a full understanding of this VPN service.
We will end our list of recommendations with a Romanian VPN, named CyberGhost VPN. Even though it might not be as old as some of its top-rated competitors, this VPN is an incredibly capable one. You get the strongest type of commercially available encryption, capable VPN protocols, and an army of specialized servers.
Among 5,700+ servers offered by CyberGhost VPN, a small group is located in Serbia. It's important to mention that these servers are physically located in Belgrade, and all of them support P2P traffic. The only downside to CyberGhost is its less-than-impressive speed. This is why we recommend it to those with fast Web connections. To continue learning about this VPN, here's our CyberGhost VPN review.
Step 2 – Get a VPN Subscription
So, dear readers, have you decided about which VPN you'll use? If you're still in doubt, know that our strong recommendation is ExpressVPN. So, let's talk about how to subscribe and then how to use this VPN to get a Serbia IP address.
The first step is to get an ExpressVPN subscription. Make sure to use a link found here, and you'll be taken to the VPN's website. Then, click on any of the red buttons you'll see there to start the procedure.
You get to choose from several subscription plans. The basic one charges you on a monthly basis. However, you can save plenty in the long run if you choose a long-term plan. No matter which one of these you pick, know that you'll get the same set of features. The only difference is in these plans' duration and price.
Lastly, submit your email address and then complete the payment. After you're done, you'll get an email from this VPN's team, so make sure to check your inbox.
Step 3 – Get a Serbian IP Address!
We're slowly but steadily reaching the final portion of this guide. Here's how to download, install, and then use ExpressVPN to change your IP address.
Once you return to the ExpressVPN's website, make sure to log-in to your account. Click on the 'My Account' link that you'll see at the top of the page.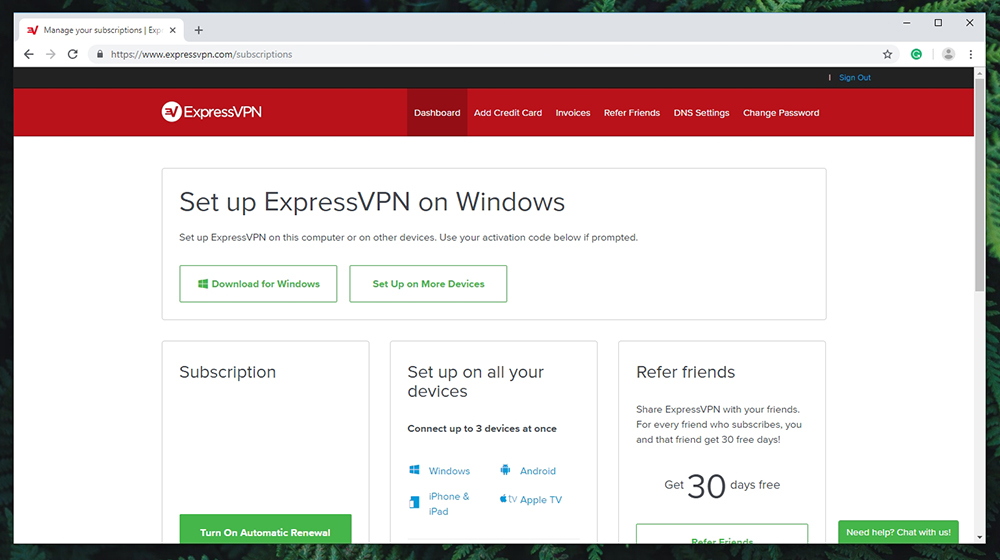 ExpressVPN will automatically recognize your platform, allowing you to download the installation file. So, go ahead and download ExpressVPN. And while you're there, copy your activation code as well.
Then, install ExpressVPN just like you would install any other application. To log-in, you can use the activation code that you've previously copied.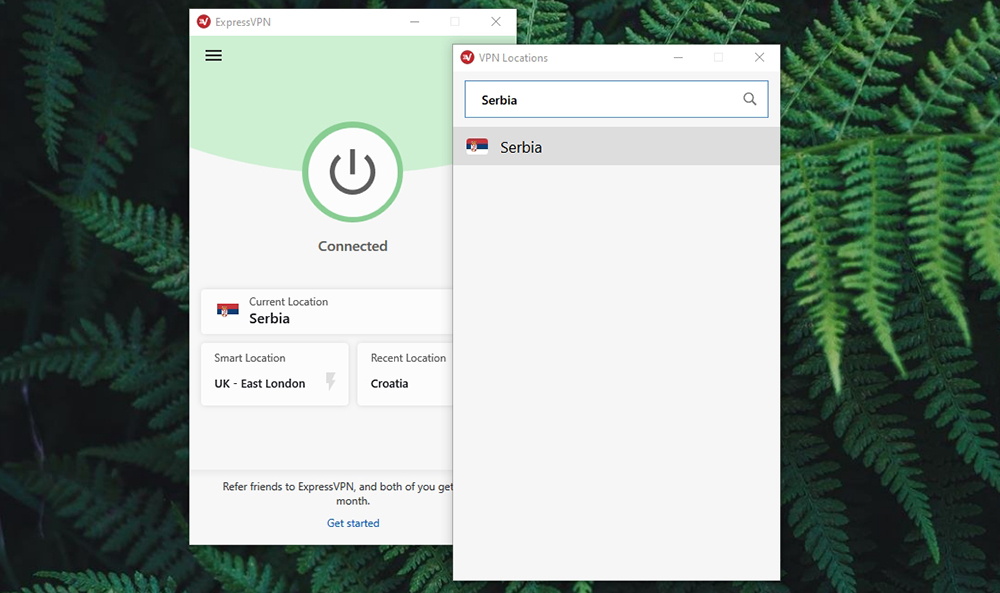 Finally, connect to a Serbian server. This is done by clicking on the 'Current Location' button, which reveals the list of supported countries. Double-click on 'Serbia' and you'll get your Serbian IP address within a few moments. That's it!
Thanks for being with us until the end of this guide. If there's anything else you'd like to know about getting a Serbia IP address, make sure to let us know. Also, don't forget that you can subscribe to our socials on Facebook and Twitter. Thanks!