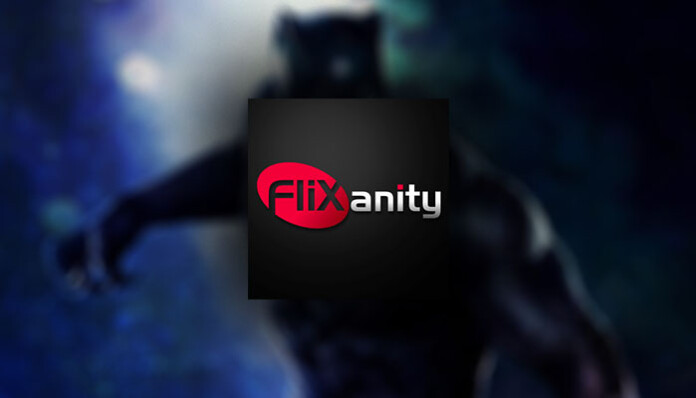 Kodi is a free open-source award-winning media player and entertainment hub. A registered trademark of the XBMC Foundation, this software can be installed on a number of desktop and mobile platforms. However, the real power of Kodi comes from a vast collection of fully-working addons. As you are about to see, these addons have the ability to transform your user experience and unlock a new world of digital entertainment. Therefore, we'd like to introduce you to the Flixanity Kodi Addon.
Disclaimer: The following software is designed for Kodi – which is an open-based software on its own. However, we will be also talking about third-party add-ons which aren't maintained by Kodi and don't come through Kodi's official channels. Still, this software is publicly available and free of charge. Therefore, we don't claim any responsibility for how our readers decide to use it. Furthermore, TechNadu doesn't condone acts such as piracy or copyright infringement. Please note that we are not affiliated with the following software in any way. Please, carefully read the above-said disclaimer and ensure the proper use of the software.
WARNING: Before You Continue…
A certain portion of Kodi users is at risk of receiving copyright infringement notices from their Internet Service Providers (ISPs). The truth is that many ISPs are capable of tracking your Web browsing habits and report different kinds of behaviors to authorities. In addition, it is known that ISPs collect personal information and sell this data to advertising agencies. Still, this can be stopped. We recommend using a VPN when watching content on Kodi.
A VPN is your defense against malicious attacks. This kind of application encrypts your Internet connection and makes it highly secure. If you connected to the Web using an open Wi-Fi network, a VPN is the only way to ensure your protection against digital attacks.
VPNs keep your personal data safe. As we said above, this addresses any concerns regarding data collection by ISPs. If you want to stop your ISP from collecting and possibly selling data about your Web browsing habits, this is the way to go.
VPNs are used to access region-locked content. When it comes to enjoying content on Kodi, this is perhaps the most important thing. Quite often, you'll encounter content that is locked to a certain geographical region. Using a VPN, you automatically change your IP address that is used to trace your whereabouts. With a new IP address, you can change your location digitally and watch previously locked content.

All of the above said benefits can be found within IPVanish. This application encrypts your Internet connection, keep your computer and your personal data safe, and breaks through censorship and locked content. On top of that, this VPN application doesn't throttle the speed of your Internet connection, which is often the case with this type of software.
Download IPVanish today. You can start using it for as low as $6.95 per month which is a fair price considering the numerous benefits this application brings.
Flixanity Kodi Addon: The Basics
The single most popular Kodi add-on right now has got to be Flixanity. This is a fantastic new Kodi addon from StreamHub that plays TV shows and movies. Its single most significant feature is its ability to play video streams solely based on the resolution of the video. This feature is a welcome addition especially since most other addon streaming services don't share the resolution details until the video is playing. It runs a search on the Internet and supplies you with a list of movies or shows with available links that are listed in the order of quality. It is hoped that this add-on will get a search feature which is a highly anticipated eventuality. If indeed it does happen, it will be the proverbial icing on the metaphorical cake for this little cracker.
As you can see, Flixanity is a video addon for Kodi. As such, it provides a way to add a large streaming library to the media player. We'll first take a look at how to install it and then we'll tell you more about this interesting addon.
How To Install The Flixanity Kodi Addon?
As mentioned, Flixanity is an exciting new Kodi add-on from Stream Hub that plays television shows and movies. In addition, its most laudable feature lies in its ability to stream content on the basis of the video's resolution.
The good news is that the Flixanity Kodi addon comes contained within its own repository. This means that we'll teach you how to add/install this repository to Kodi, and then how to use it to get to Flixanity. But first, there's something important you need to know.
Important Requirement
By default, Kodi doesn't allow installation of third-party addons. Instead, it relies on a section of 'official' addons that are approved and maintained by Kodi itself. However, all you need to do is to visit the Settings and make sure that you can run any kind of addon.
Open Kodi and click on the gear icon in the top-left corner;
On the right side of the screen, click on 'System Settings';
Now, make sure to pick 'Add-ons' in the sidebar;
On the right side, click on 'Unknown Sources';
Kodi will show a warning against enabling the support for third-party addons. However, you can feel free to confirm your decision;
Finally, double check if you've switched the toggle next to 'Unknown Sources' to ON;
Installation Guide
To install the Flixanity add-on, follow the steps outlined below. We have provided a set of helpful screenshots to help you along the way. Let's get started.
Launch Kodi and click on the gear icon located on the top left of your screen;
Now click on the 'File Manager';

Proceed to click on the "Add Source" option located on the bottom left part of your screen.;
A new pop-up should open containing a text box labeled "<None>." You need to click on it;
Afterward, a text field should open where you should enter the following Web address: http://archive.org/download/repository.streamhub;
In the bottom portion of the pop-up, name your new file source. You can go with 'Streamhub'. Hit 'OK' to close the pop-up;
Next, return to Kodi's Home Screen. Proceed onto the 'Add-ons';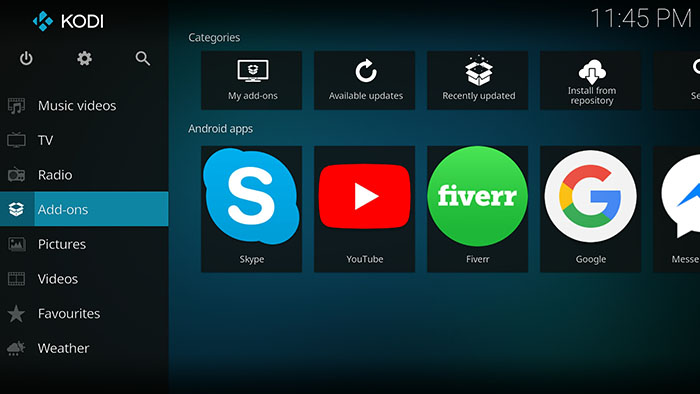 Select the Package Installer Icon located on the top left portion of your screen.
Select the second last option from the drop menu, "Install from zip file."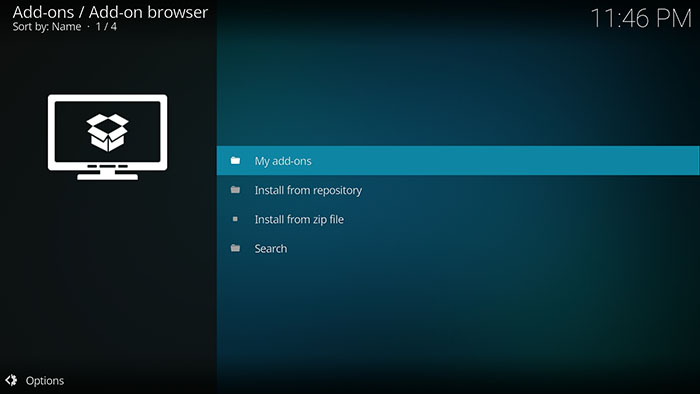 A new window will open. Click on the folder with the name 'Streamhub';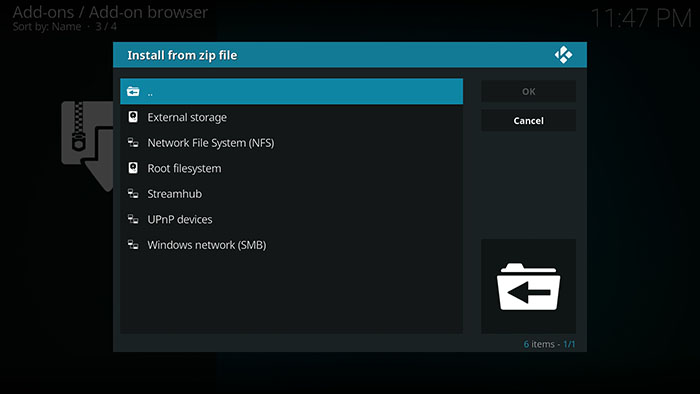 Finally, click on the ZIP file named "repository.streamhub.zip."
After a few moments, your device will install the add-on. Wait for a notification that says Streamhub Repository has been installed.
Continue and click on 'Install from Repository'.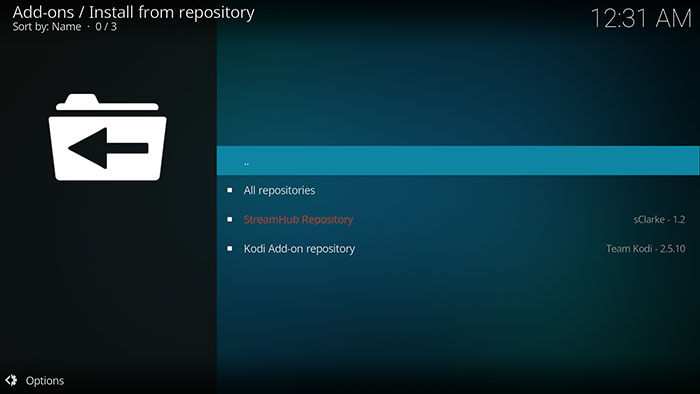 In a new window, proceed to the directory labeled 'StreamHub Repository.'

Click on the folder labeled Video Add-ons;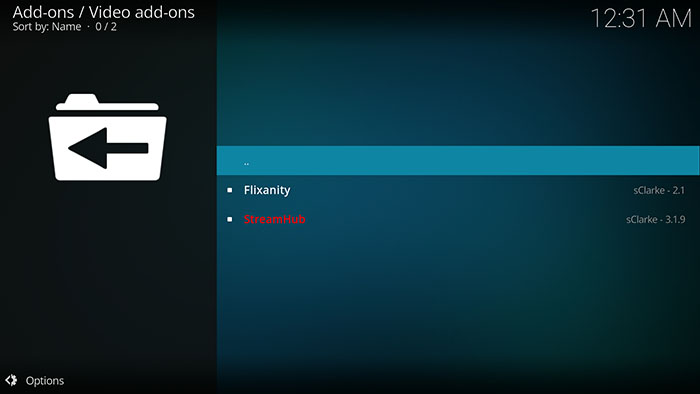 In the new window, there will be several choices. Ignore the rest and pick Flixanity, Click on this addon's name and then you'll find the 'Install' button. Click on this button.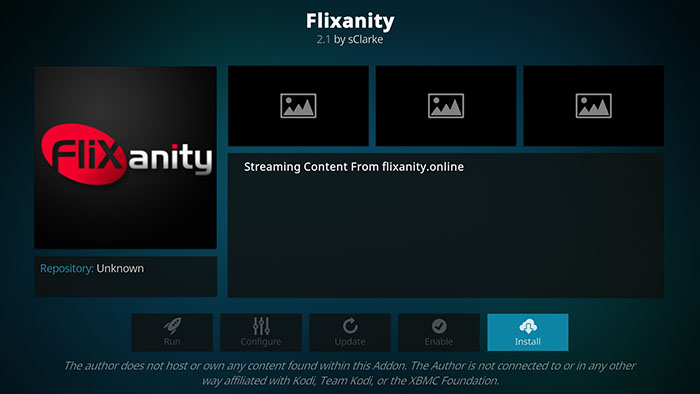 After the download and installation are complete, the Flixanity add-on should work flawlessly.
To access Flixanity, open the Kodi application. Your new video add-on should be located in the Video Addons section of Kodi. Have fun streaming your content in HD!
Flixanity Kodi Addon: What To Expect?
The Flixanity video add-on is bound to revolutionize your entertainment this coming festive season. With a host of much-awaited TV shows and blockbuster movies awaiting release during this last quarter of 2017, Flixanity is the best choice for your home entertainment needs. Let's take a look at the content categories found on the home screen of the Flixanity Kodi addon.
Movies & TV Shows
The first two categories are the core of this addon. This is where you'll find a whole range of different options, based on your preferences.
Once you enter the Movies section, you will see that there are eight ways to filter the content. You can browse trending movies, popular, most watched, highest grossing, and in other ways. Upon entering any of these categories, you will be greeted by a list of entries. The Flixanity Kodi addon bridges this gap by letting you, the viewer, see what options are available for specific content. Normal options range between 1080p which is full HD, 720p, 480p, 360p and even 144p.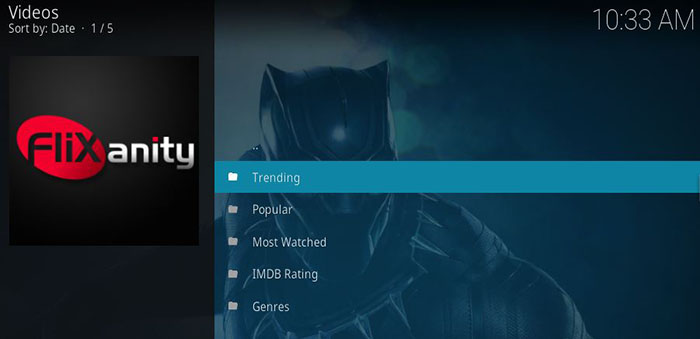 New Movies & New TV Shows
As you can see, this is a fairly simple addon. There are four categories in total that are present on the home screen. However, this doesn't mean that you won't face a large streaming library. The truth is that Flixanity is a highly reliable addon that deserves your attention.
To quickly open the most recently uploaded movies and TV shows, you go to either of these categories. Once inside, you will see a list of entries that you can open and play.
Additional Resources: What's Next?
There is no reason to stop after installing the Flixanity Kodi addon. You will find numerous great addons out there, and we're happy to show you some of those.
If you're looking for something similar to Flixanity but with more choices, we recommend checking out Specto for Kodi. This addon specializes in movies and TV shows;
Next, there's the Poseidon addon. This is one of the oldest, but still quite reliable addons with huge custom-made lists of options;
If you'd like to expand your options a bit, we recommend going for all-in-one addons such as GoodFellas 2.0 and BoB Unleashed. These two addons bring just about any kind of content you can imagine.
Final Words
In conclusion, getting the Flixanity Kodi addon is probably the best decision you'll make as far as your entertainment goes. The quality of movies and television shows is one aspect you should have control over. After all, you are the consumer; the power should be in your hands.
Have you managed to install Flixanty and what are your thoughts about this addon? In case of any issues, you can count on the comments section below to talk to us. As always, we'll do our best to respond to each and every comment.
If you feel other Kodi users might benefit from this addon, why not share this article across social networks? Let's spread the word about this amazing addon for Kodi.