Fire TV Guru Kodi Build, a veteran, whom everyone knows in the Kodi community, still stands for good visuals and strong functions and has tons of add-ons to churn out the content from. It has a small size. Its full version is only 274 Mb, which makes it a perfect choice for all Kodi streaming devices, even Firesticks.
We at Technadu, recommend doing a clean install of Fire TV Guru Build to give it a complete spread on your Kodi. But, at the same time, there is also an option of standard install, which will keep your existing settings and add-ons in your back hood.
In this guide, we'll take you step-by-step on to the installation procedure of Fire TV Guru and also inform you about this build's main features. Let's go through the process.
Disclaimer: We will be talking about software developed for Kodi – which is based on open-source code. However, the following software comes from unofficial third-parties. In addition, it is publicly available and free of charge. TechNadu doesn't claim any responsibility for how our readers decide to utilize the following software. Please note that we don't condone sharing pirated content and copyright infringement. TechNadu is not affiliated with the software mentioned in this article in no way. Make sure to carefully read the above-said disclaimer and ensure the proper use of the software.
WARNING: Before You Continue…
TechNadu recommends connecting to the Web using a VPN application. The majority of Internet Service Providers (ISPs) are able of tracking your Web browsing habits and collecting information. This kind of personal data can be forwarded to government agencies or sold to marketing companies. One of the consequences of these actions can be copyright infringement notices that some users of Kodi reported receiving. The only way to stop this from happening is to use a VPN.
VPN applications encrypt your Internet connection.As such, your personal data stay hidden and inaccessible by your Internet Service Provider.
VPN applications guard your online anonymity. A number of websites often use cookies to track your browsing habits. By altering your IP address, VPNs preserve your anonymity no matter if you visit websites or use Kodi to stream media.
VPNs unlock restricted content.Using this kind of application, your computer will receive a new IP address that points to a completely different physical location. This is how you can watch region-restricted movies and TV shows.
VPNs can improve your Internet connectivity.A reliable VPN application can de-block throttled connections and achieve better overall performance.
Based on our experience, TechNadu would like to recommend IPVanish. This has been our VPN of choice for a long time, making us happy with its features and performance.
IPVanish is capable of keeping your connection highly secure. It can also be used to watch region-restricted movies and TV shows. Finally, this application doesn't affect Internet connection speeds. On top of that, it's very affordable.
Sign up for IPVanish and try it out for yourself.
Fire TV Guru Kodi Build: The Basics
Builds for Kodi are the easiest way to install an array of useful add-ons on your device, with a clean and organized interface on which you can easily access their content. Fire TV Guru is just another example of a well-interfaced Kodi build. Over the years, it has changed its color to improve and provide the better user experience and we all appreciate that. Let's install our old friend – Fire TV Guru Kodi Build.
How to Install the Fire TV Guru Kodi Build?
We at Technadu, recommend users to always go for a clean/fresh install if they're going to try a new build. A clean install gives a full stretch to the build and makes it much stable and smoother. It avoids glitches and conflicts between add-ons/build from other sources, which leads you to stream content like you're in space.
Without any delay, let's go through the instructions, but before that, an imperative pre-requisite.
Important Note
Kodi wouldn't let you dive into the stream of Fire TV Guru Kodi Build unless it's told to accept the installations from the third-party sources. By default, Kodi doesn't support builds/add-ons from 'Unknown Sources.' To stop Kodi from banning out our builds/add-ons, we need to enable the 'Unknown Sources' from the system setting.
Previously, if you've installed any build or add-ons, chances are it's already enabled. If not, here is our quick guide to enable the third-party installations.
Installation Guide
Launch Kodi on your device. And go the gear icon from the home screen, located at the top left.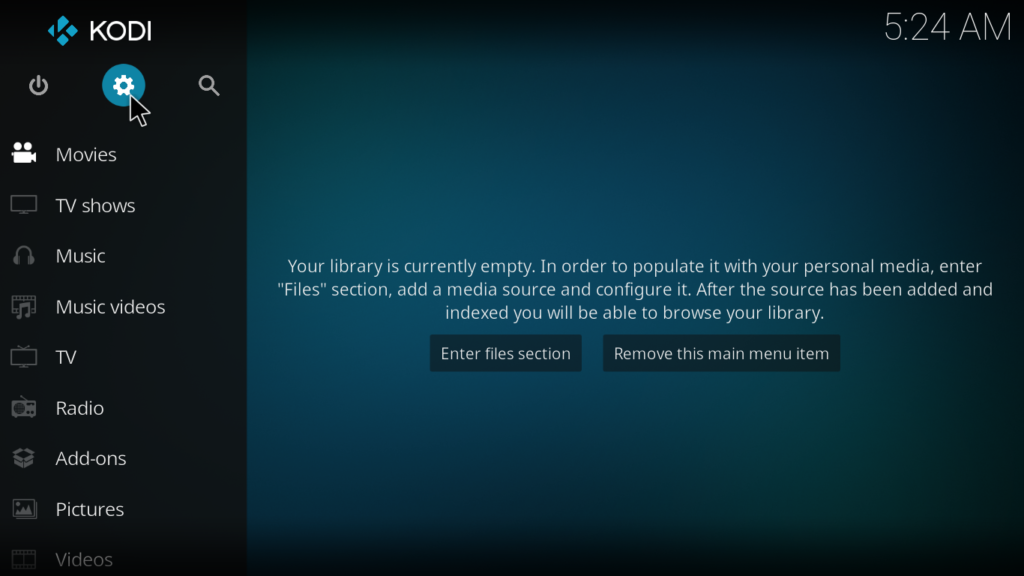 Navigate to File Manager and click on it.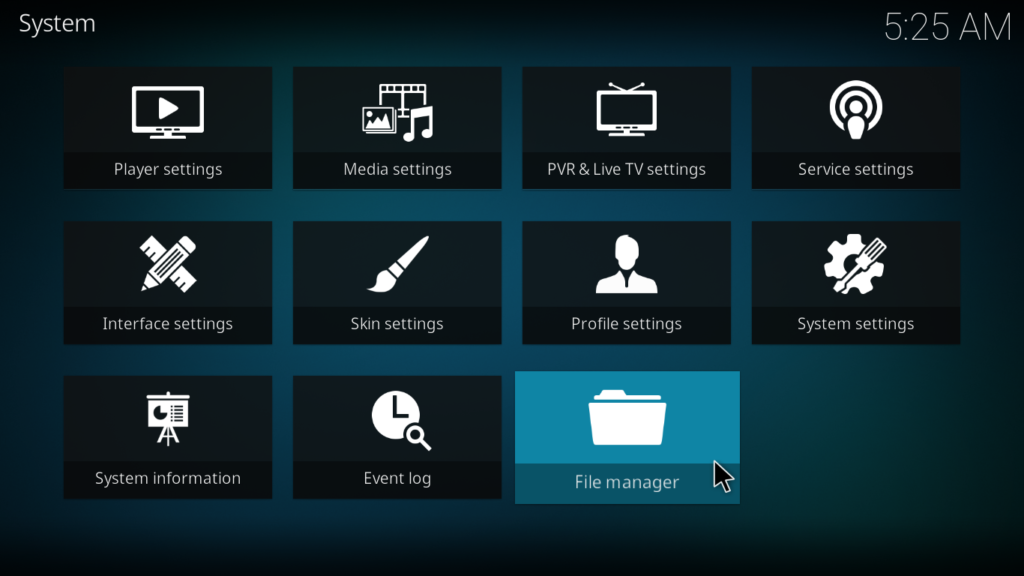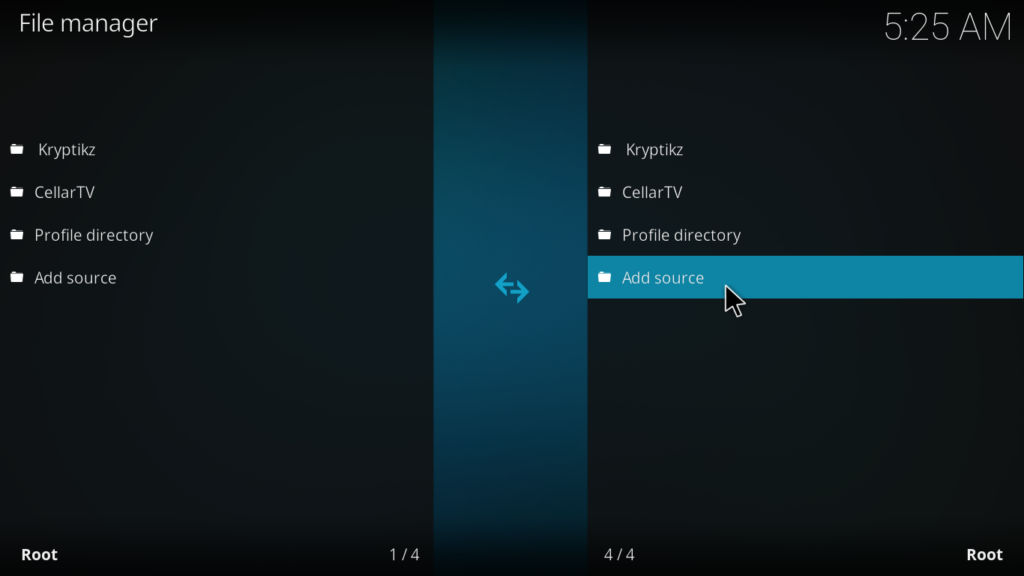 A pop-up will appear, go to the upper text field that says, <None>;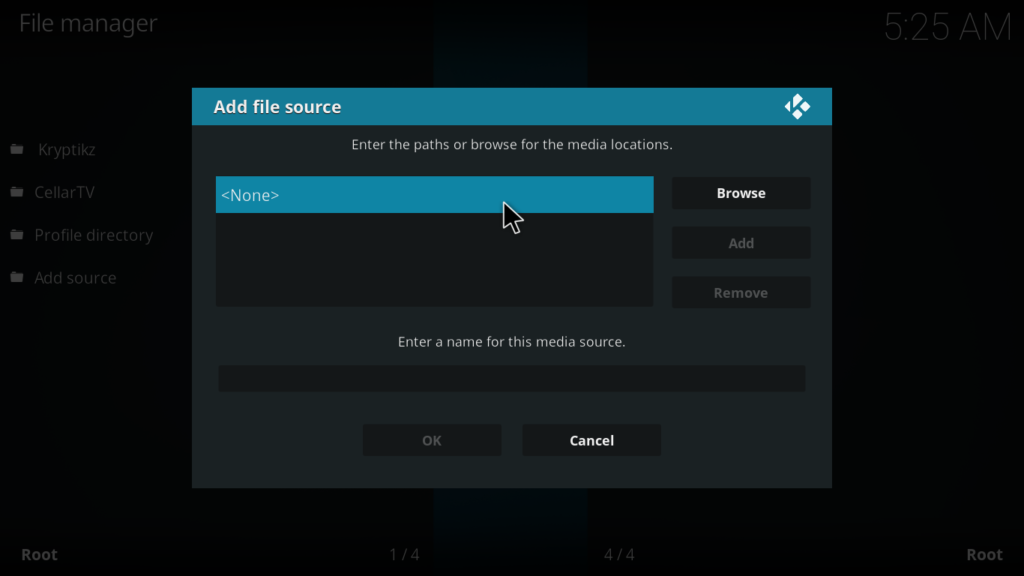 Enter the URL – http://firetvguru.net/fire and hit.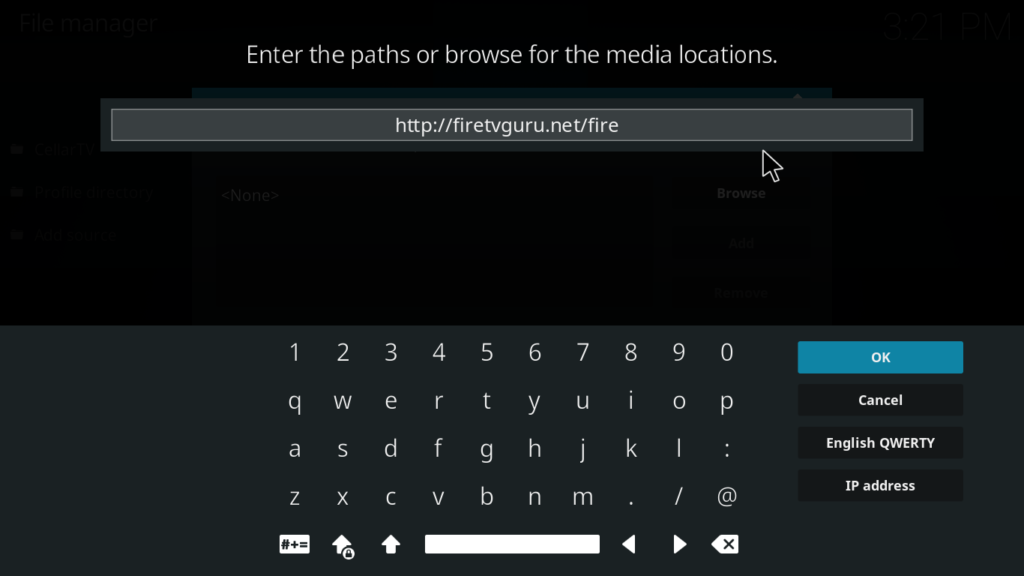 Now, go to the lower text field and label it FireTV and click on OK.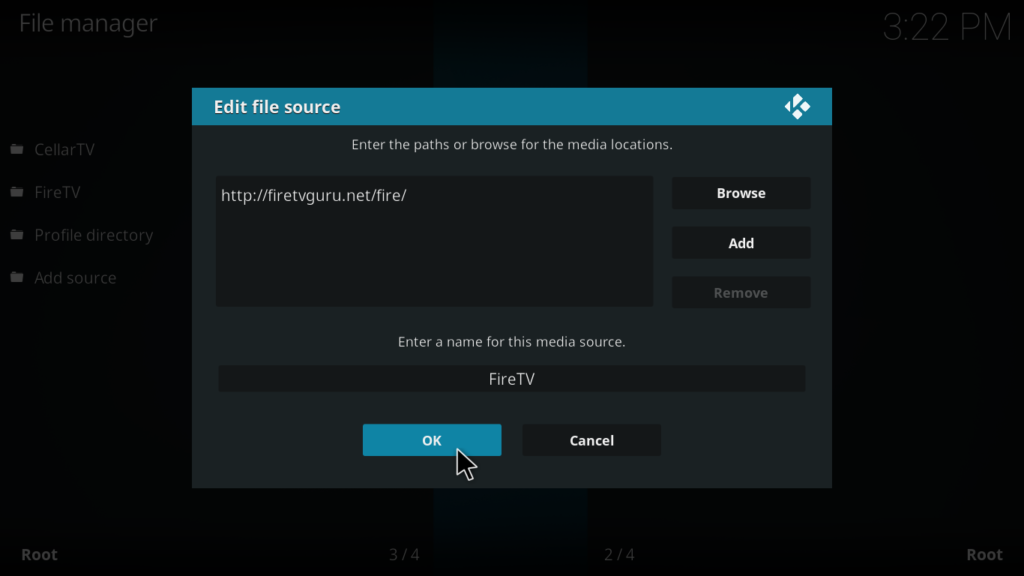 Return to the home screen and click on Add-ons on the left menu panel.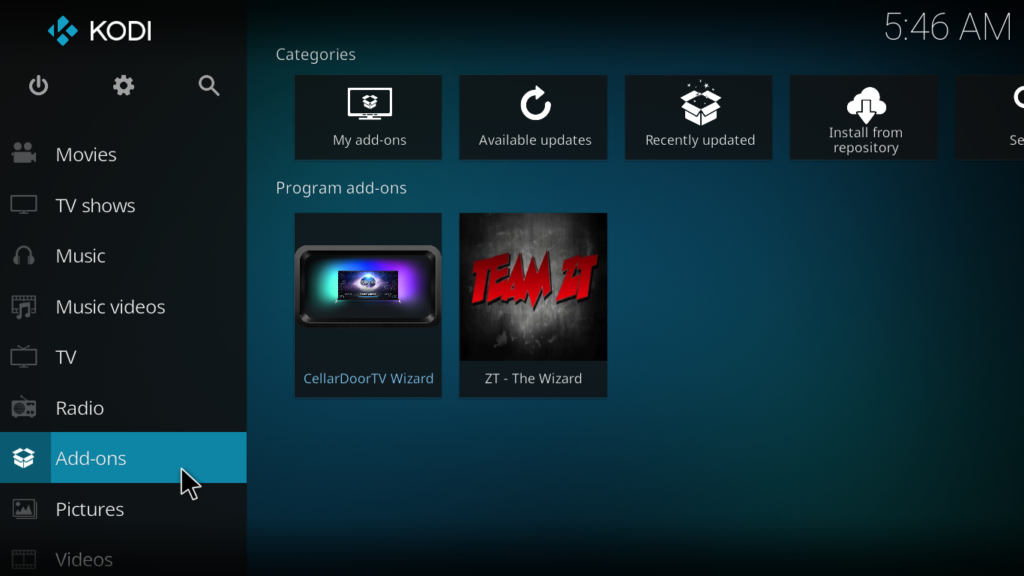 Locate a package icon at the top left of the screen and click on it.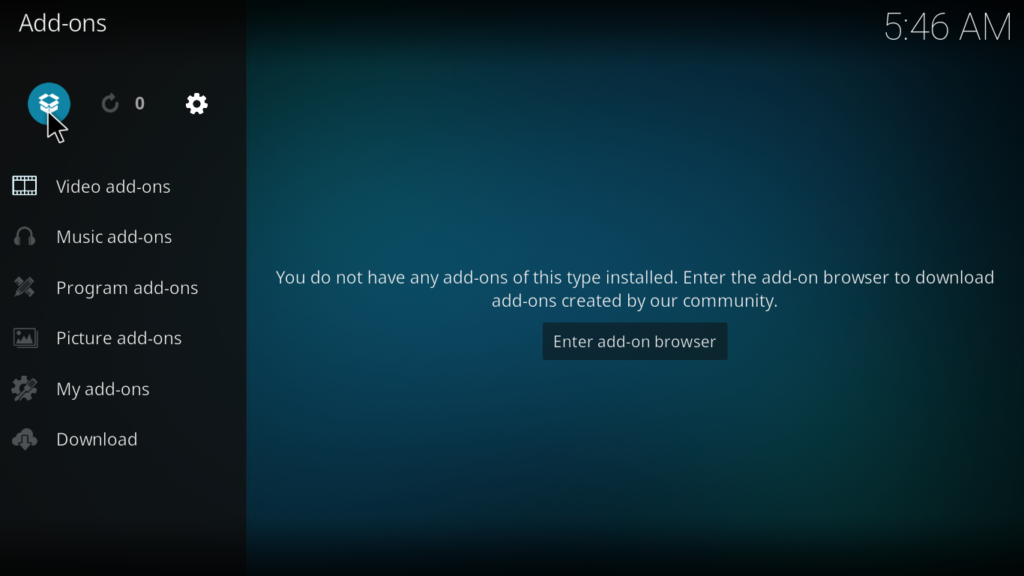 Now pick Install from zip file from the list.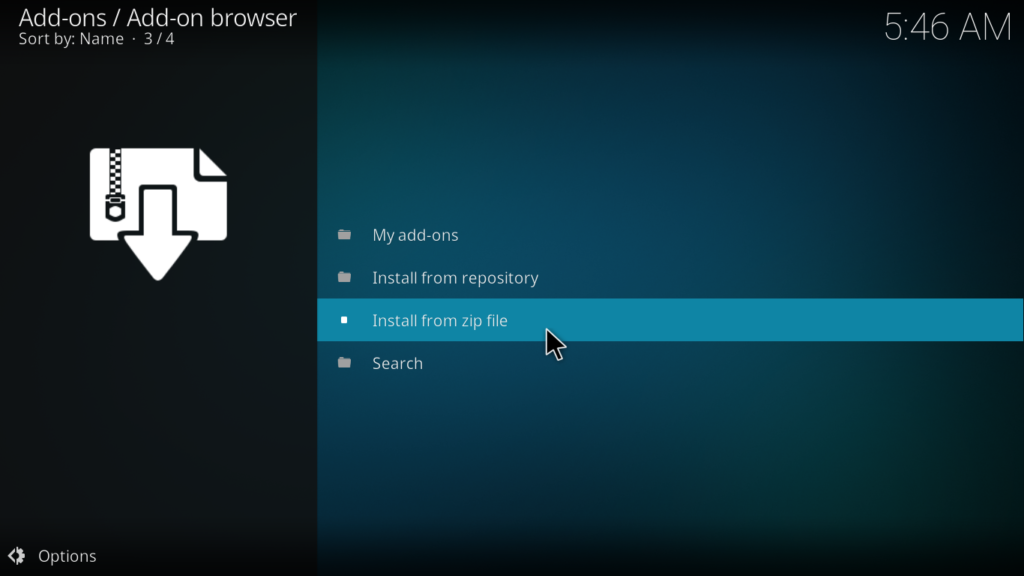 Choose FireTV from the list in the pop-up.
Select repository.firetvguru.zip.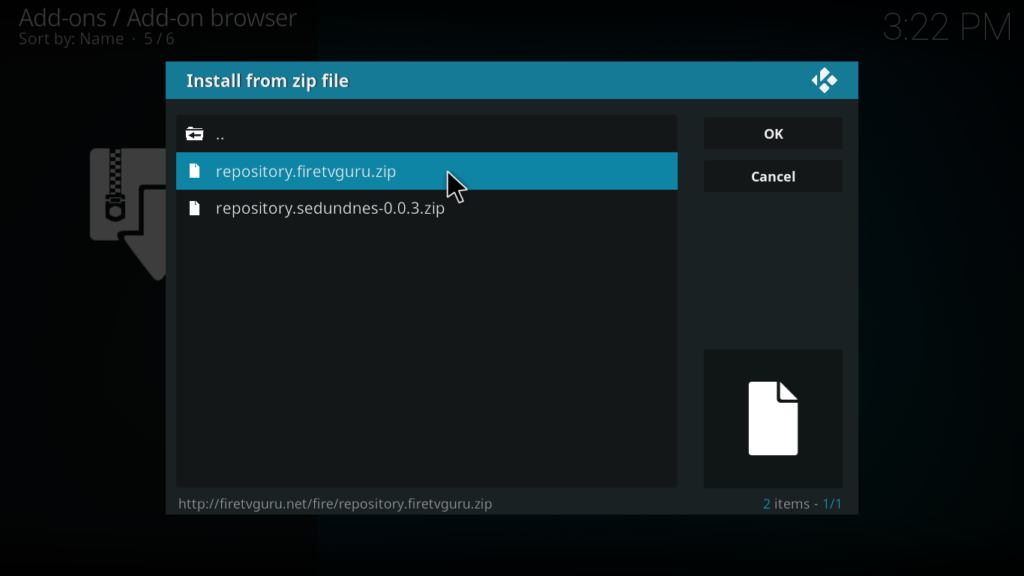 Give it a minute; a pop up will appear at the top left notifying you that the repo is enabled.
Now select Install from repository from the same screen, and pick FireTV Guru Repo.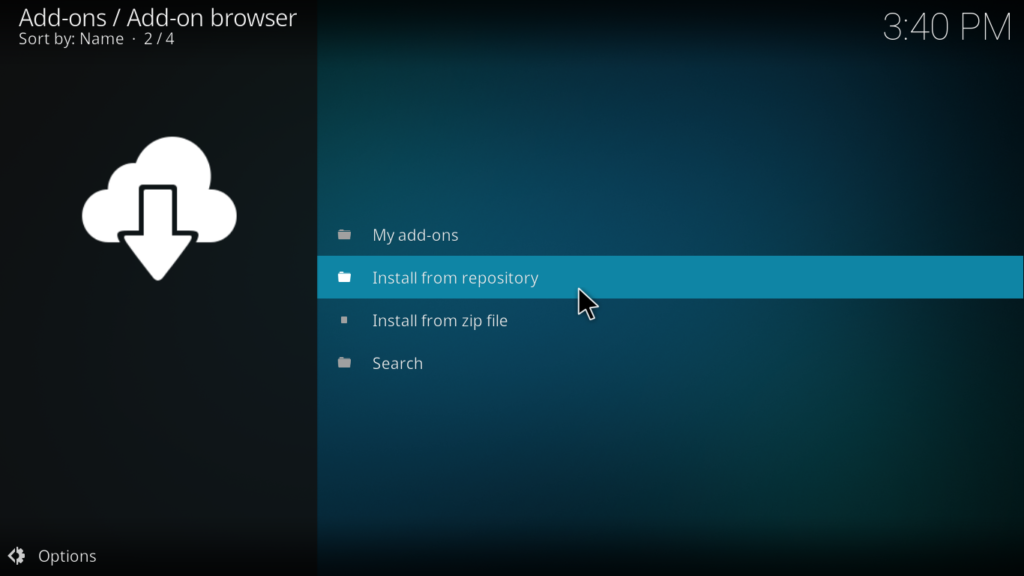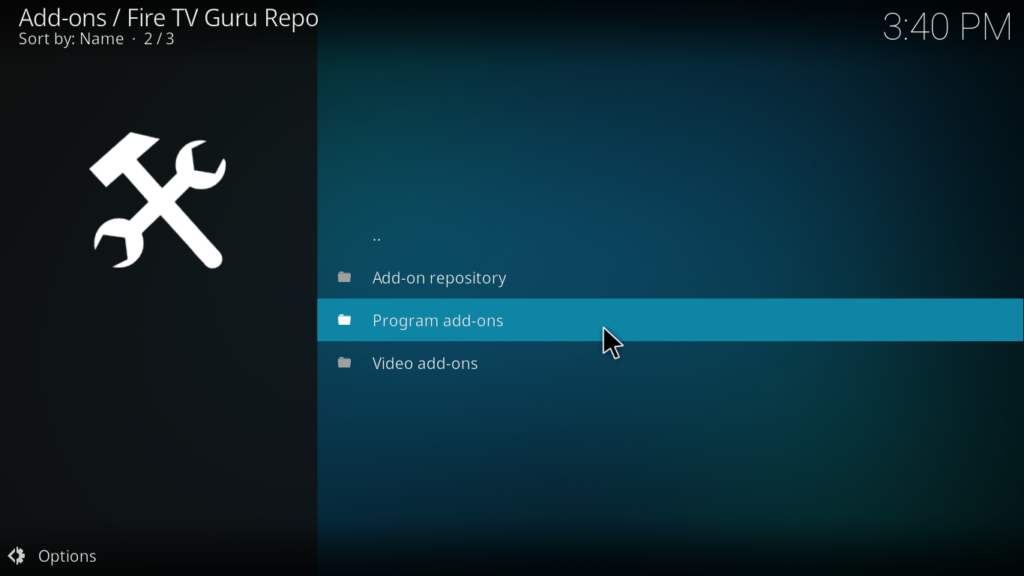 Next, click on Fire TV wizard.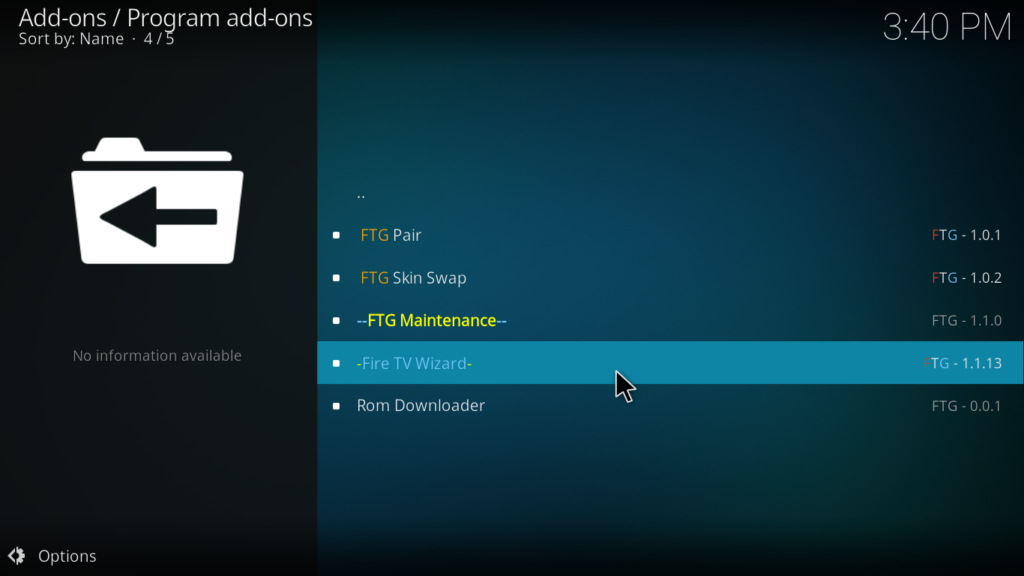 Now, go to the install button at the bottom right and click on it.
Give it a minute until a pop-up appears at the top right of the screen.
Return to the home screen, and select Add-ons. Hover over Program Add-ons, and you'll see Fire TV Wizard on the right spread. Click on it.
Pick the version you want to install. Here we're going with Fire TV Build Krypton.
Then hit Fresh Install. Give it some time.
Select either of the Server. Here, we're going with Server 1.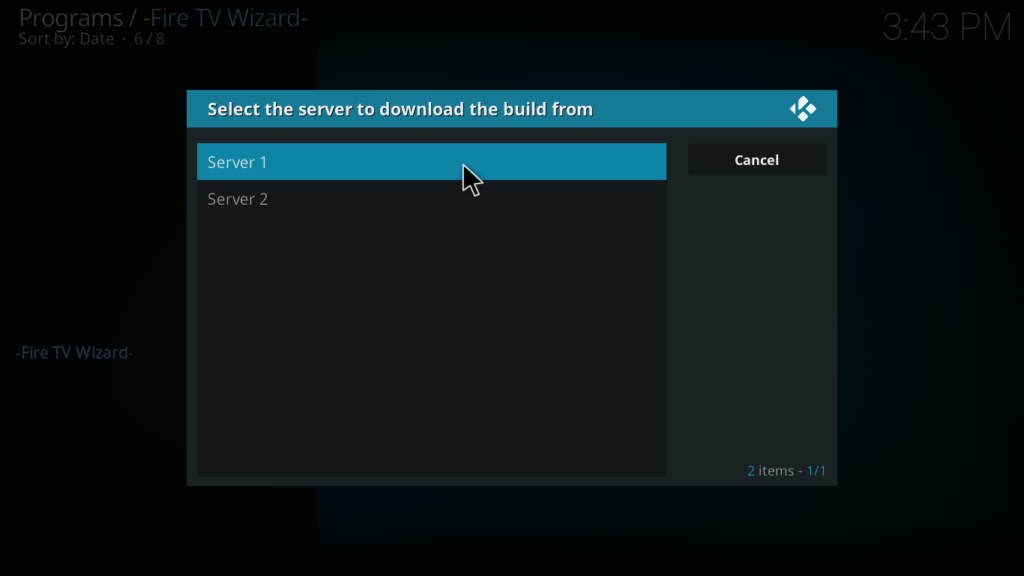 Note: Here, for this guide, we're using the full version build and the fresh install, but you can also pick an option of your choice.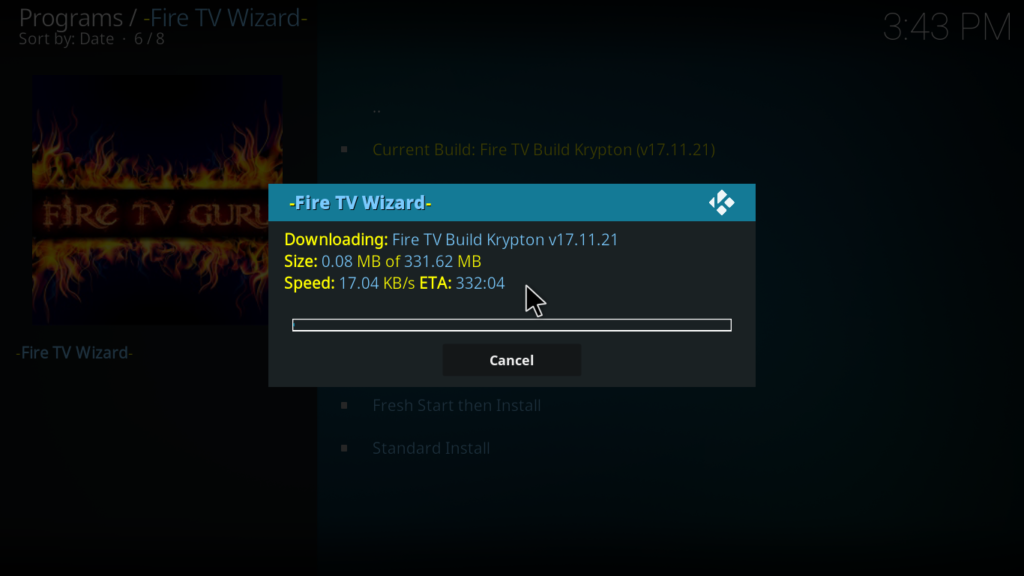 Reboot Kodi to start using your Fire TV Guru Kodi Build. Congratulations! You've successfully installed Fire TV Guru Kodi Build.
Fire TV Guru Build: What to Expect?
Fire TV Guru Kodi Build has a massive collection of add-ons, which acts as a source for its streaming content. To list, it includes Bucky Movies, Globe TV, Bennu, Fire Fitness, FTFA, Bass Box, Nfl Games, SkyNet, Quantum, NBC Sports Live Extra, Falcon Sports, IPTV Bonanza, Covenant, Elysium, Not Sure, Bob Unleashed, Picasso, Tykes, and much more.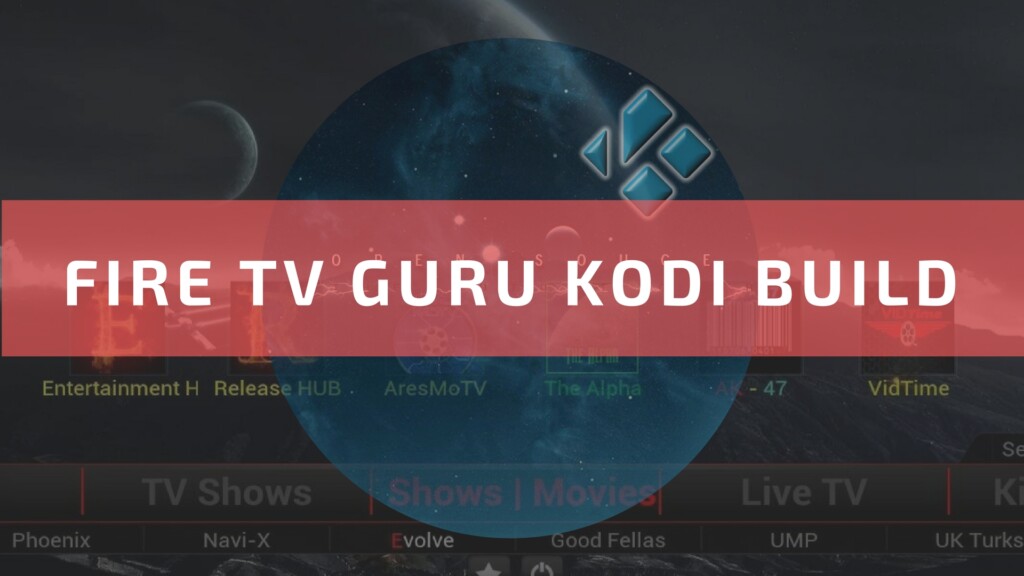 We've also mentioned that it's a beautiful interface with clean, organized categories. So, let's go through the major categories of Fire TV Guru Kodi Build;
Movies
A huge list of the top rated movies in an interface in which you'd like to scroll more than reading. Yes, it's that good! It also has many filters to look for what you want, and that saves a ton of time.
TV Shows
When you enter this category, it hits you with all the top-rated TV shows in your face. It's well organized and easily navigable.
Her Place
This section is tailor-made for the girls in the Kodi community. It has romance, popular shows, TV series and everything a girl can desire. We're sorry, but they couldn't fit in Bradley Cooper, everything else is there.
Live TV
Have you always wanted to throw away your cable TV, but the addiction of LIVE TV stopped you? Well, now you can! GO! GO!
Live Streams
Everything that's worth your attention gets listed here. You can pick from what it streams from around the world. Maybe Trump is resigning; you got to check it out. We're not sure!
Kids Corners
Kids can be irritating, and that usually happens because they have nothing else to do. Handover the remote to your child and teach them how to browse through this category. You're sorted!
Music & Streams
Stream the top charts from UK and US on the go. You can also filter the music with different options like genres and artists. Have you heard the latest Sia song?
Sports Center
This corner is designed for sports lovers, so they can sit and enjoy their live scores and major highlights. You can browse this category by sports or by latest events around the world.
Additional Resources: What's Next?
We at Technadu believe that when goodness floods, let it find more room. So, here are our top picks when it comes to the best Kodi builds of 2017. Click on the links to go directly to their installation guides. Your welcome!
Misfit Mod Lite Kodi Build: A functional companion which is also lightweight and gorgeous. It lets you hit the premium content for free.
Kryptikz ZT Kodi Build: It's a massive Kodi build that justifies its size. It packs a huge list of popular add-ons and of course, is an eye candy.
Duggz Kodi Build: This recently migrated build from the previous version of Kodi to Krypton is a beast. It has a new set of entertainment, and is a must check on the list.
Final Words
Fire TV Guru is suitable for all kind of Kodi streaming devices, and if something goes in an opposite direction, you can seek help from their Facebook group – FireTVGuru. That said, Fire TV Guru Kodi Build is an old build—a trusted one. It's like your old father—reliable and lovely.
Highly recommended!
And like always, thank you for reading.
Do you have a question for us or any thoughts to share? Kindly use our comment section and let us know. Also, if you found this guide useful, share it with your peers, because as the cliché runs on the internet, sharing is caring.