If you want to access thousands of TV channels from the UK and US, cCloud TV Kodi Addon is the best choice for you. You do not have to go anywhere else to get your favorite TV shows and movies because you will get them all at one place and that too at the excellent picture quality. Fascinating, isn't it?
Below we have provided you with the step-by-step guide to install the cCloud TV Kodi Addon on your device. But before doing that, please have a look at the information given below to make your experience much smoother.
Disclaimer: We will be talking about software developed for Kodi – which is based on open-source code. However, the following software comes from unauthorized third-parties. Also, it is publicly available and free of charge. TechNadu doesn't claim any responsibility for how our readers decide to utilize the following software. Please note that we don't condone sharing pirated content and copyright infringement. TechNadu is not affiliated with the software mentioned in this article in no way. Make sure to carefully read the above-said disclaimer and ensure the proper use of the software.
WARNING: Before You Continue…
Even without your explicit consent, your ISP (Internet Service Provider) is collecting and filtering your Web browser data. This means that using Kodi to stream copyrighted content might get you into legal trouble. Also, your ISP might block access to specific streams, which leads to Kodi errors, or entirely blocked and throttled streaming. This is why users of Kodi should always use a VPN to make sure their identity and privacy are protected while streaming.
TechNadu's editorial team uses and strongly recommends ExpressVPN. This is, by far, the fastest and most reliable VPN with the power to unblock any website and service. Once activated, ExpressVPN encrypts your Web traffic and makes it anonymous – keeping it away from your ISP's prying eyes. In fact, you will become invisible on the Web since your user logs, and your traffic history isn't stored on any server.

Make sure your Web browsing and streaming aren't used against you. Subscribe to ExpressVPN and enjoy using Kodi without any restrictions!
cCloud TV Kodi Addon – The Basics
cCloud TV is an IPTV addon that has the most extensive collection of the TV channels through which you can live-stream channels such as ABC, ESPN, Cartoon Network, Discovery Channel, Sky, NBC and much more. Additionally, you can also access a large number of radio stations from all over the world. You can easily select from the various categories given at the cCloud TV and watch your favorite movie or TV show whenever you want.
How to install the cCloud TV Kodi Addon?
It is really easy to install the cCloud TV Kodi Addon. Since it is a third party addon, installing it might take not more than 15 minutes. Once done, you can enjoy all the TV channels with ease. However, before starting the installation, we would request you to read the important note section given below. This will help you in avoiding any unnecessary trouble.
Important Note
Before getting into the detailed installation guide for the cCloud TV Kodi Addon, we would like to inform you that Kodi does not allow any third party installations. The default safety feature on the Kodi is automatically set to disable these Unknown Source installations. So, you need to enable the unknown sources to install anything.
The steps to enable Unknown Sources are really simple, and there is a huge chance that the feature is already enabled on your device if you have installed a third party addon before. However, if you have not, then we have created a quick guide to enable the third-party installations on Kodi to help you. Here you will find all the steps to accomplish this process.
Installation Guide
Finally, let's talk about what you really want to know – and that is how to install cCloud. Keep on reading and follow the screenshots closely.
Go to your home screen and click on the System Icon at the top left corner of the screen.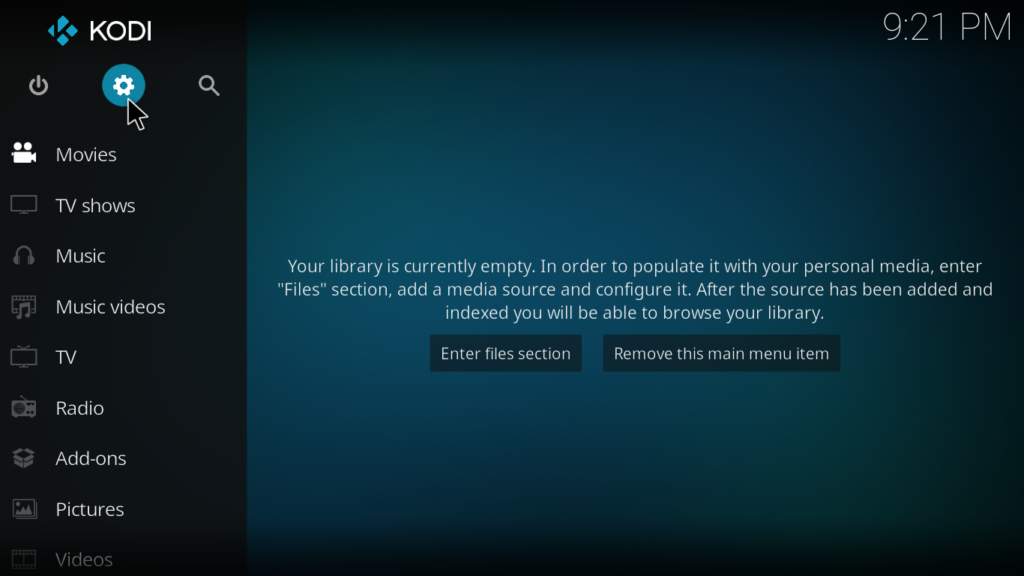 Numerous options will flash on the screen.Click on the File Manager option.
Next, double-click on the Add Source option.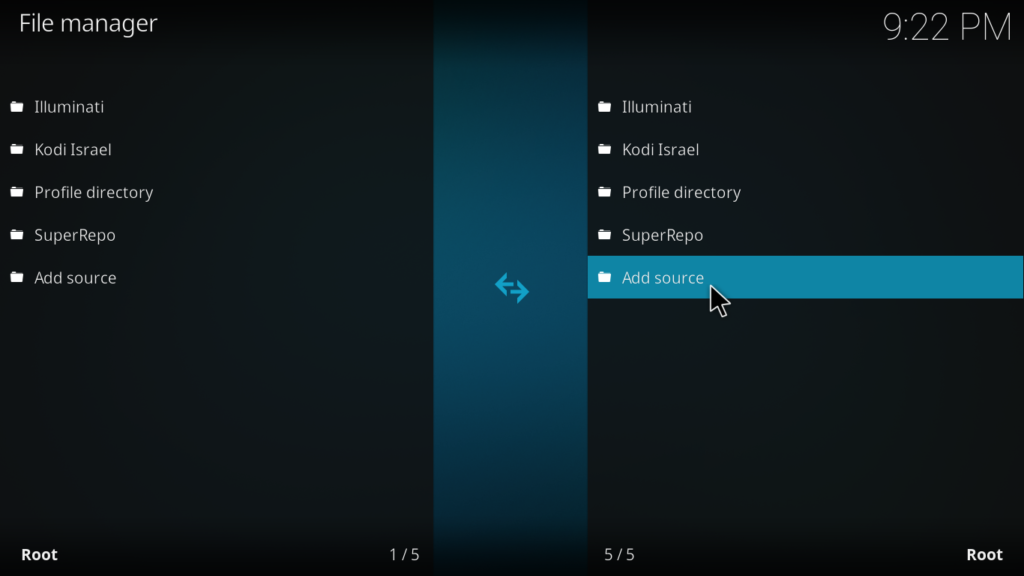 Click on the <None> option within the newly opened pop-up.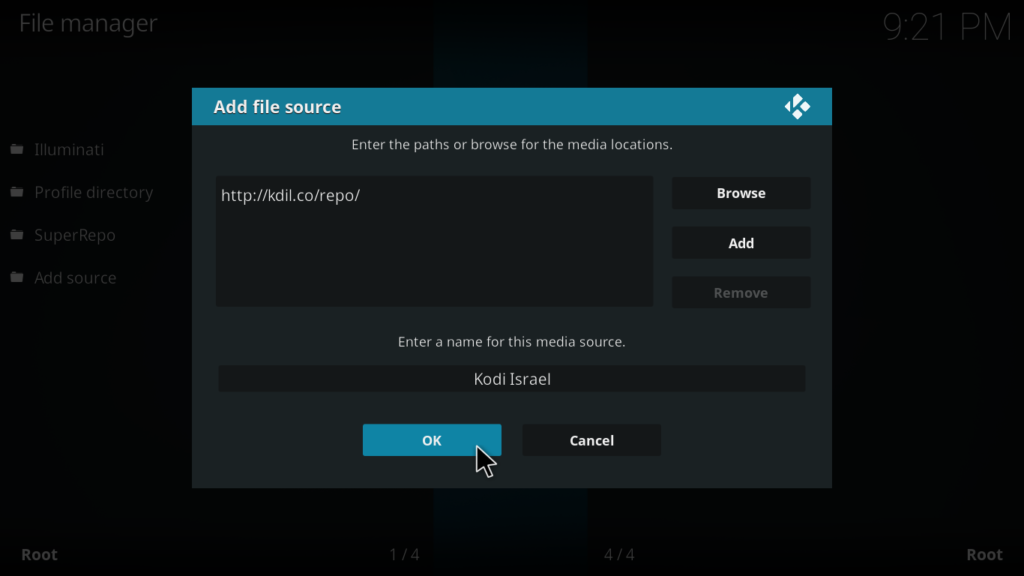 You will have to enter the path for the media location. So, enter http://kdil.co/repo/in the box given and click on OK.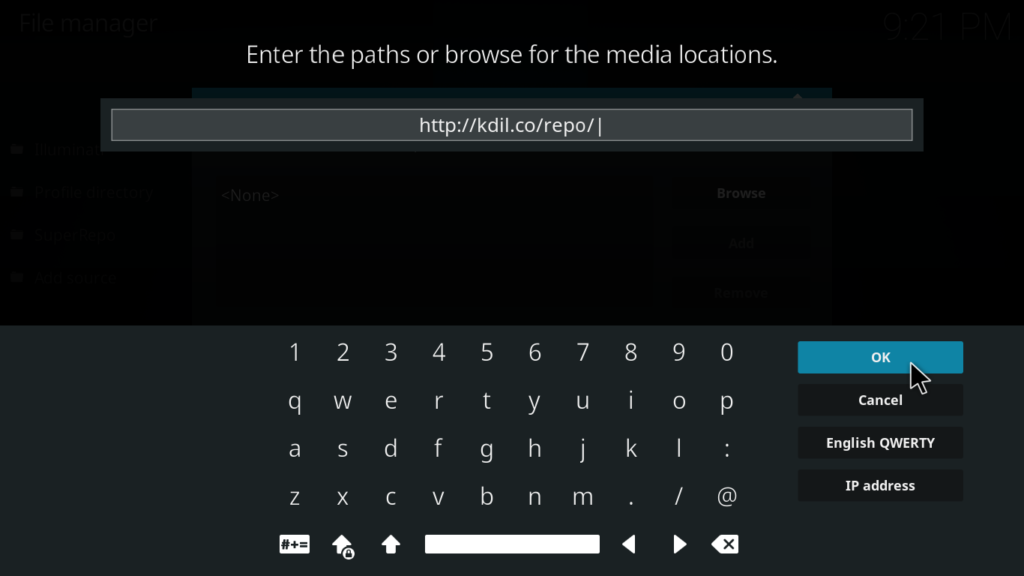 You will be asked to enter a name. Enter Kodi Israel. Click on OK.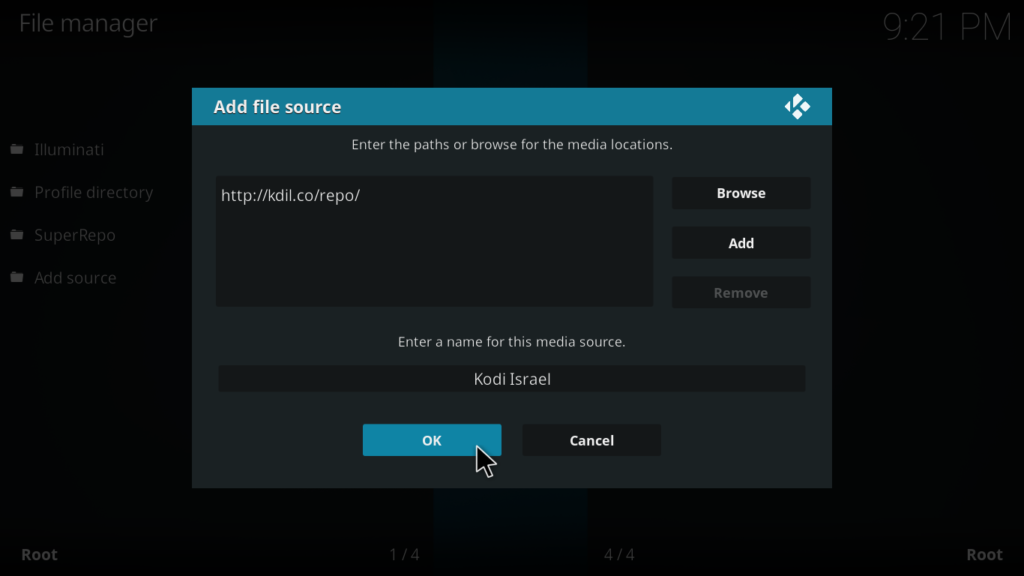 Now, go back to the home page and find the Add-on option.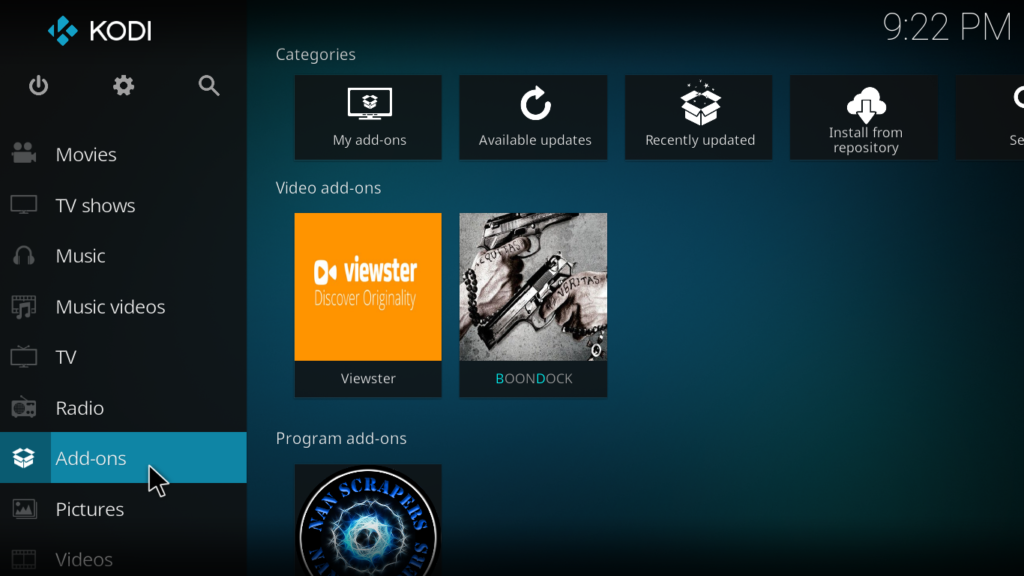 Now, click on the package installer icon which is a box. Then, Select Install from ZIP file.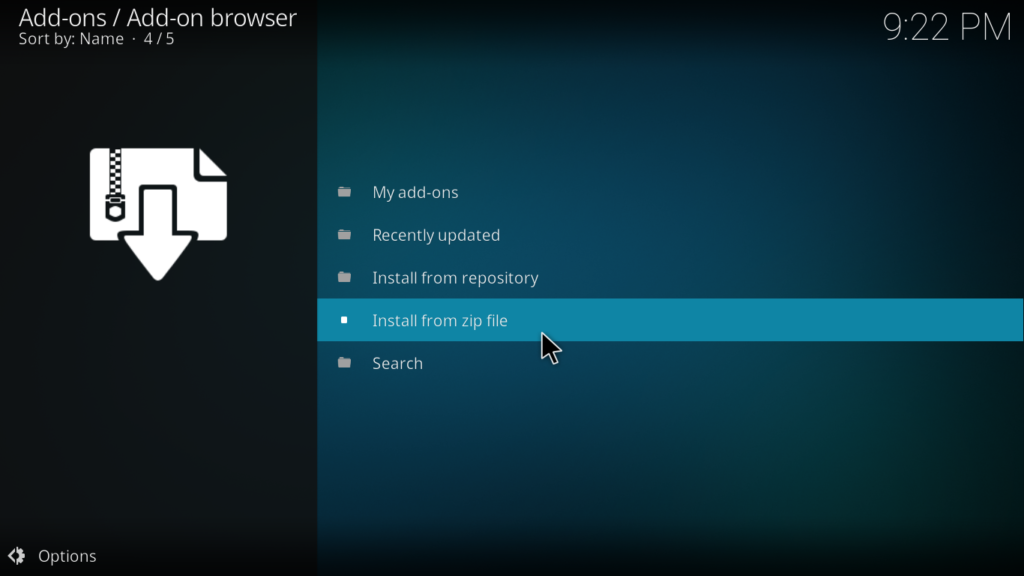 You will see a bunch of file sources added within Kodi. Click on Kodi Israel.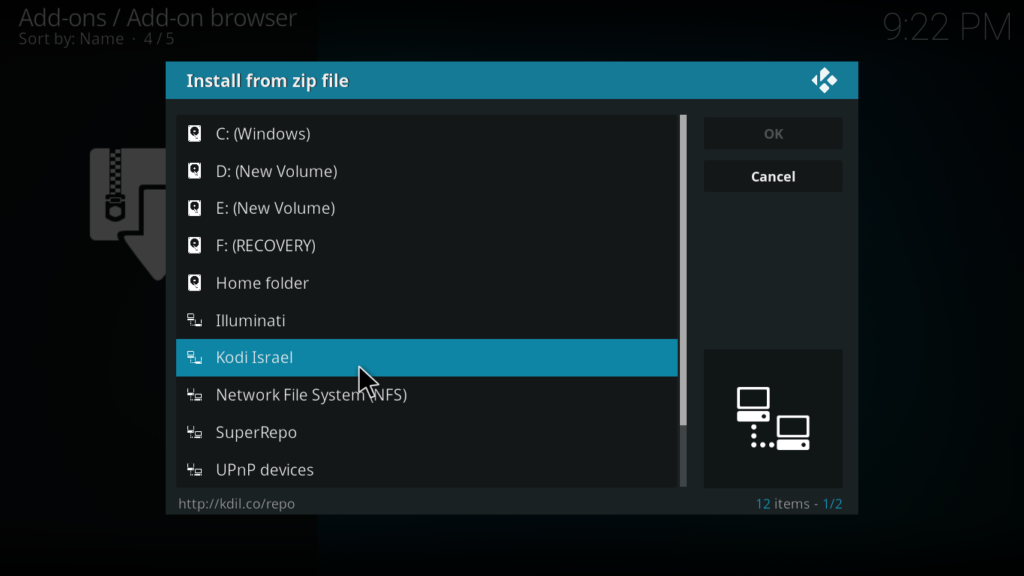 Select the Kodil.zip and wait for a notification at the top right of the screen.
Now click on the Install from repository option.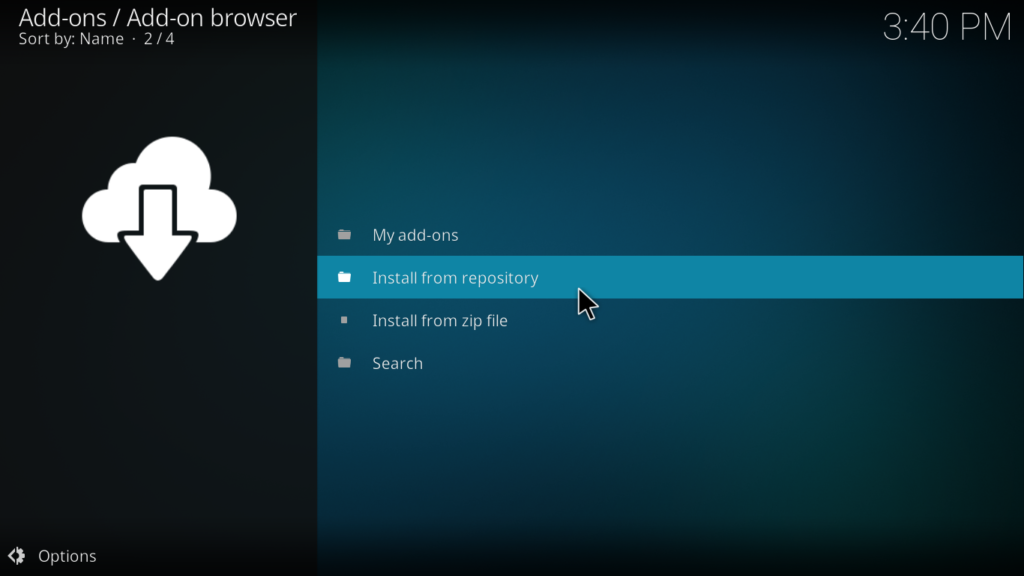 Click on the Video Add-ons.
Navigate to the cCloud TV and click on it.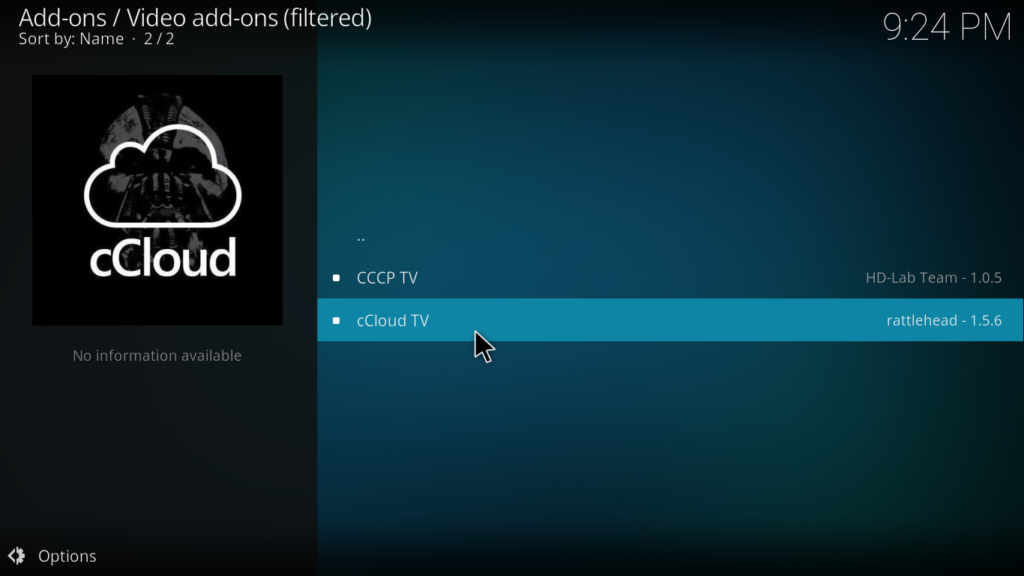 Click on the Install button to successfully add the cCloud add-on.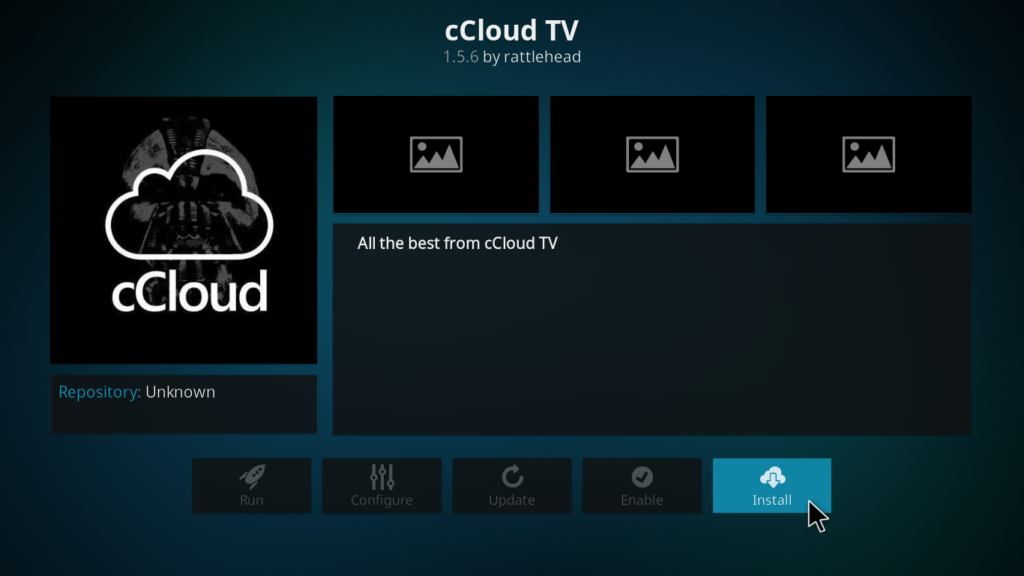 cCloud TV Kodi Addon: What to Expect?
The cCloud TV Addon is one of the best IPTV addons that has a collection of some of the best UK and US TV stations. Let's take a look at the main content categories.
Announcements / Read Me / Server Status: The first three options allow you to check what's new. We recommend checking the status of different servers to see if you can expect any issues streaming TV channels.
All Channels: As its name says, this is where you can dive into an endless pool of streaming links. At the moment of writing this article, there are more than 2,000 links. Not all of them work, but the majority plays without any issues.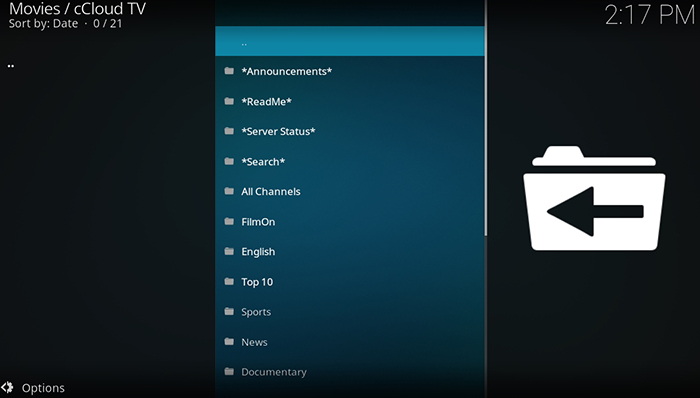 FilmON: This is a recent addition to cCloud that lets you watch FilmON movies and TV channels. In general, these titles come from small studios, so you won't find blockbuster hits here.
English: Since the majority of Kodi users are looking for TV channels from the USA and UK, this is an easy way to see what's on offer.
Top 10: Needless to say, this is where you can see 10 of the most popular streams.
Various Categories: Next few categories are actually niche categories such as documentaries, entertainment, movies, music, and so on. Depending on what kind of TV channel you want to watch, use one of the present categories on the main menu.
On-Demand Movies / Shows: Streaming a TV channel means accessing its live stream. You don't get to pick which TV show to watch – as you can expect, we're sure. So, if you want to find a specific title and watch, use these two categories.
24/7 Channels: This is yet another newly introduced feature. In practice, it works as a combination of live streaming and on-demand. You pick a TV show to watch and then you tap into that live stream.
Radio: cCloud TV Kodi addon also lets you listen to radio stations. There is a really nice selection here, offering radio stations from all around the world.
Non-English / International: The final option is all about non-English TV channels. If you're a cord cutter looking for local TV stations, this is a good place to start.
Additional Resources
Before we let you go, we'd like to provide some useful resources. Since cCloud is all about TV channels, why not install a few additional addons that bring on-demand movies. Check out these suggestions.
Final Thoughts
Finally, we would like to say that this is one of the best add-ons for watching the TV shows and movies from two different countries at the same place. We are sure you're going to love what cCloud TV Kodi addon offers.
If you have any questions about the guide or the installation procedure, write to us via the comment section below. Additionally, if you think that this guide might be helpful to someone you know, share it. Thanks!