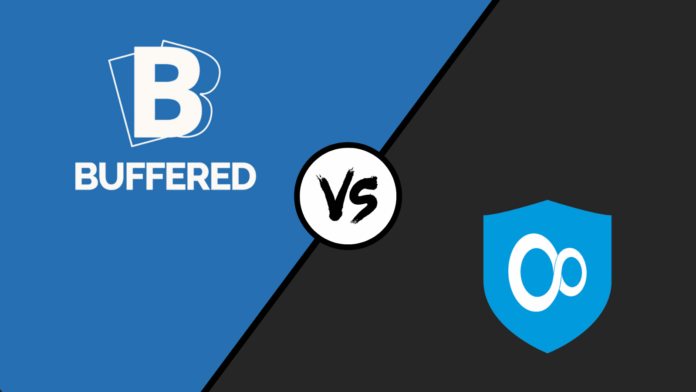 Even though Buffered VPN and VPN Unlimited might seem close to identical on the outside, numerous subtleties are what makes a difference. However, the only way to decide which of these VPN services fits your needs in the best way possible is by diving deep into their capabilities. That is exactly what we'll be doing in this article – so, welcome to our Buffered VPN vs VPN Unlimited comparison.
First, we-have Buffered VPN, which is operated from Hungary but registered in Gibraltar. For privacy purposes, it's the EU and Hungarian privacy laws that matter. Our other product under review is VPN Unlimited by KeepSolid. They're based in the USA and are relatively new on the market. As you're about to see, it can be very hard to differentiate these two, which is why we'll check various aspects and details of these VPN services. By the end of this article, you'll have a clear idea of which one is more aligned with your needs.
Before we go deeper, let's take a look at the most important aspects of each of these two VPN providers. Here's a handy table that directly compares the most prominent features of Buffered VPN against VPN Unlimited.
| | | |
| --- | --- | --- |
| | Buffered VPN | VPN Unlimited |
| Jurisdiction | Gibraltar | The USA |
| Logs | Collects anonymized data. | Collects anonymized data. |
| Number of Servers | 45+ servers in 37 countries. | 400+ servers in 55+ countries. |
| Parallel Connections | 5 | 5 |
| Encryption Standards | 256-bit Blowfish; OpenVPN. | AES-256; KeepSolid Wise, OpenVPN, IKEv2, IPsec. |
| Speed Reduction | 54%, on average. | 57%, on average. |
| P2P Support | YES | YES |
| Supported Platforms | Windows, macOS, Linux, iOS, Android, routers. | Windows, macOS, Linux, iOS, Android, routers. |
| Visit | Buffered VPN | VPN Unlimited |
As you can see, these VPNs are comparable on most fronts. However, you'll see where their biggest differences are if you take a look at scores from our reviews of these products. So, let's look at the relative strengths and weaknesses of each VPN here.
| | | |
| --- | --- | --- |
| | Buffered VPN | VPN Unlimited |
| Jurisdiction, Reputation | 6/10 | 2/10 |
| Supported Platforms | 6/10 | 8/10 |
| Installation Process | 10/10 | 10/10 |
| Prominent Features | 5/10 | 6.5/10 |
| Server Count | 1/10 | 4/10 |
| Ease of Use | 9/10 | 8/10 |
| Media Streaming | 4/10 | 8/10 |
| Security & Privacy | 10/10 | 5/10 |
| Speed & Performance | 5/10 | 4.5/10 |
| Customer Support | 4/10 | 8/10 |
| Pricing | 8/10 | 5/10 |
| Overall Score | 6.2/10 | 6.3/10 |
Still wondering which of these two is the better choice for you? OK, let's get our hands dirty and let's dive deep into our Buffered VPN vs VPN Unlimited comparison.
Buffered VPN vs VPN Unlimited (2019) – The Ultimate Comparison!
To truly get to know these services, we are going to dissect them. Just like in our VPN reviews, we'll take a look at different aspects that make up a good VPN – so let's see how Buffered VPN and VPN Unlimited are doing their job.
Background, Jurisdiction & Reputation
Let's not forget about the basics. Before choosing a VPN, you need to know about where it comes from, as well as whether there are any problematic situations in its past.
Buffered VPN: When you visit this VPN's website, you'll see that it's based in Gibraltar. There are many misconceptions about this country and its relations with the United Kingdom. The bottom line is that while the UK has plenty of power over Gibraltar, this country (or territory) has complete autonomy. Then, you also need to know that this VPN is operated from Hungary, but user data is stored in the Netherlands. Sounds pretty confusing, right? We bet that it does – and this certainly isn't something that you should face when using a VPN to hide your data. However, rest assured knowing that Buffered VPN comes without any 'problematic' situations from the past.
VPN Unlimited: Then, we have a US-based VPN Unlimited, which also doesn't leave a positive first impression. The USA is a core member of the 5-Eyes Alliance, which is a reason for concern. Next, you need to know that VPN Unlimited once had a serious root privilege escalation bug and it was recently targeted by the Russian government. Overall, this is another VPN with a somewhat complex history coming from a country that isn't known for strong privacy laws.
Winner: Both of these VPNs are not the best examples of trustworthy VPN solutions. However, based on their history and reputation, we believe that Buffered VPN comes first in this case (despite its complex web of jurisdiction).
Supported Platforms & Devices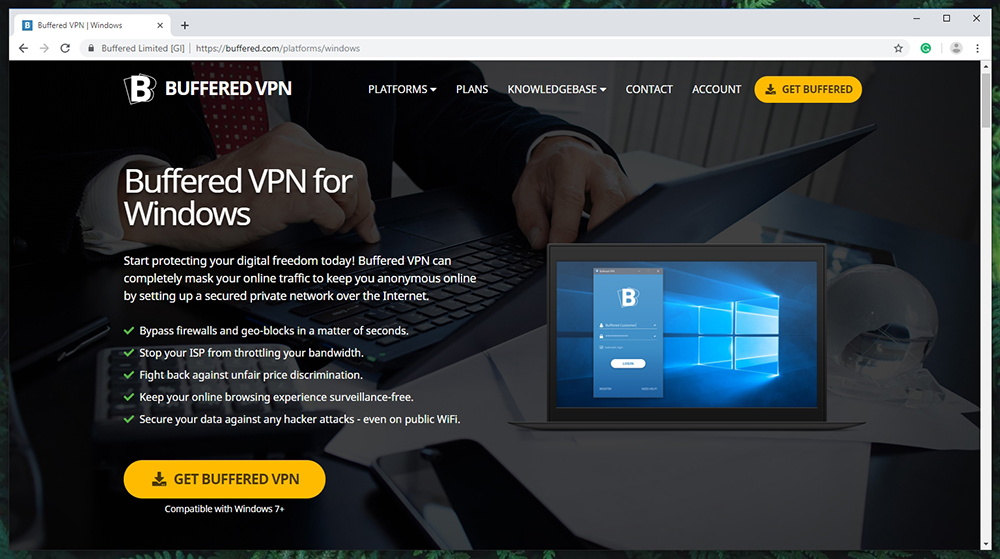 Next, let's take a look at the cross-platform compatibility of these VPNs. After all, you want a VPN that works on multiple devices by offering native apps. Here's what kind of support to expect from Buffered VPN as well as VPN Unlimited.
Buffered VPN: Buffered VPN supports the most common four platforms, that being Windows, macOS, iOS, and Android. There's also support for Linux and then further support via OpenVPN. Configuration instructions for OpenVPN routers are on the official website of this VPN provider. All in all, the chances are that your device will be covered by a native app.
VPN Unlimited: VPN Unlimited supports all of the above as well as Windows Phone, Google Chrome, and Mozilla Firefox. However, it shoots itself in the foot by only offering OpenVPN router configuration to customers who buy annual plans or have at least a year's worth of subscription in their history. Because of this unfortunate decision, we have to give the overall win to Buffered here.
Winner: Both services cover about the same spread of devices, but VPN Unlimited has extra hoops to jump through when it comes to router support. So, Buffered VPN is the winner of this round even though it's not present on all devices that are already covered by its direct competitor.
Installation & Initial Configuration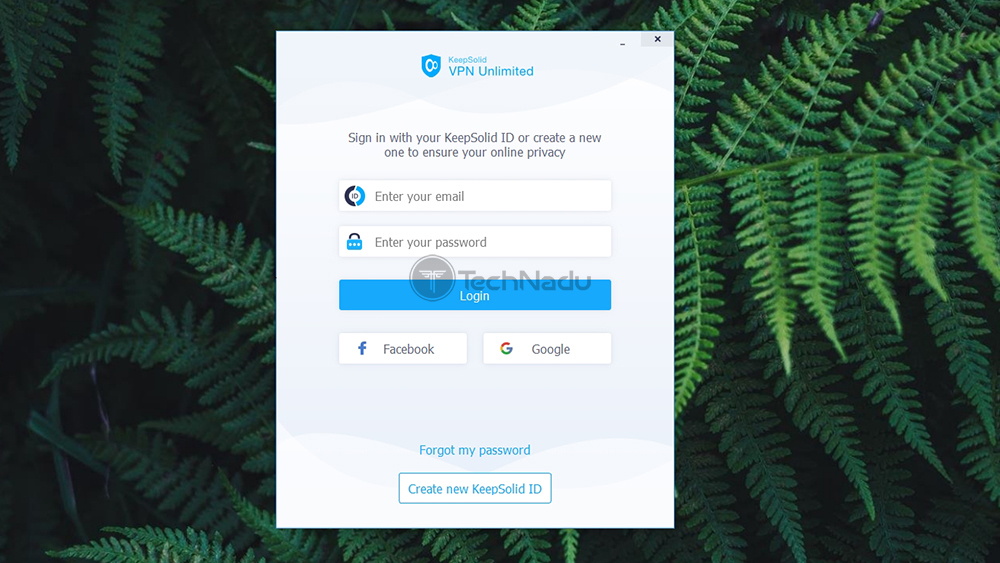 Ideally, your chosen VPN should be easy to install. By offering native apps, these VPNs provide an effortless installation procedure that can be done within minutes of your time.
Buffered VPN: Installing this VPN on your device couldn't be any simpler. No matter if you use Windows, macOS, iOS, or Android – all you need is to download the installation file (or app). You won't find any bundled software or any other tricks. All in all, you can begin using Buffered VPN within minutes after signing up for a new user account. In case you need to install a VPN on your router, Buffered VPN offers plenty of helpful documentation that simplifies this entire process. So, even complete newbies should find their way around with ease.
VPN Unlimited: Just like its strongest competitor, VPN Unlimited also comes with a streamlined installation. Once you have an active subscription, download the respective installation file from the website of this provider. Then, install the software, sign-in using your credentials and you're ready to go. It truly is as easy as that.
Winner: When it comes to their installation methods, you can expect the same thing from both of these VPNs. However, Buffered VPN excels when it comes to router installations.
Prominent Features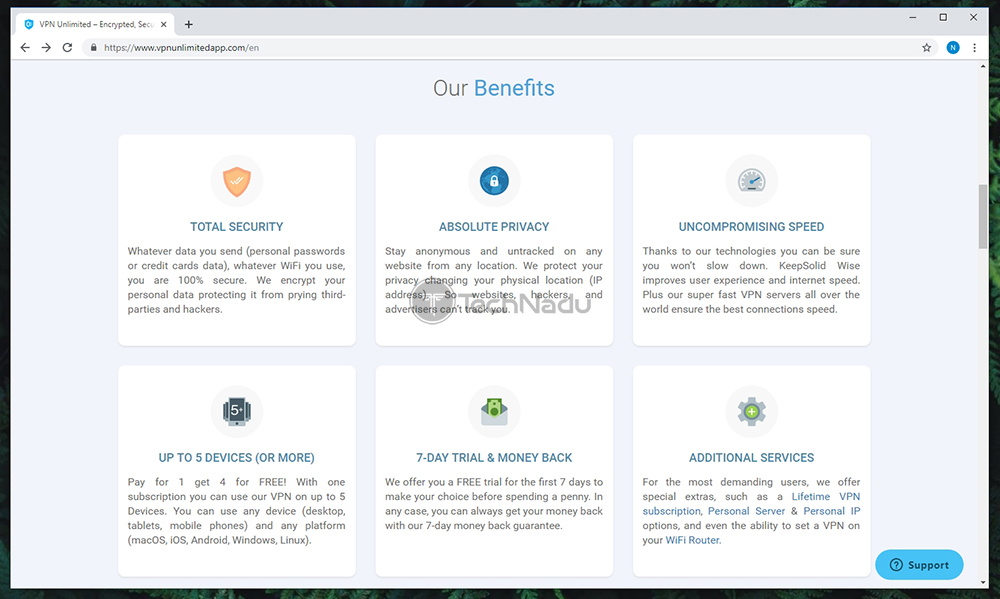 There is a certain set of features to expect from every VPN provider. For example, you can expect to encrypt your data using a series of VPN protocols and hide your real IP. So, advanced features are where things become more interesting.
Buffered VPN: Buffered VPN has a pretty standard set of features, the minimum you'd expect from any reliable VPN. In other words, this VPN covers the basic features well and can truly keep you anonymous online. When it comes to more 'exotic' features, you won't find these here. Still, it should be noted that Buffered VPN is under constant development. Not too long ago, it had received a very powerful kill-switch that protects your data even if your VPN connection drops.
VPN Unlimited: The story is much the same when it comes to VPN unlimited. For the standard fee, you also only get the basic VPN experience. However, there are some nice optional extras if you need them such as renting a private VPN server or getting a custom IP. Yes, you have to pay for these, but having them on the menu edges VPN Unlimited to a win in this case.
Winner: While both feature sets are pretty basic, VPN Unlimited offers some nice optional extras, which is why it wins in this category.
Server Count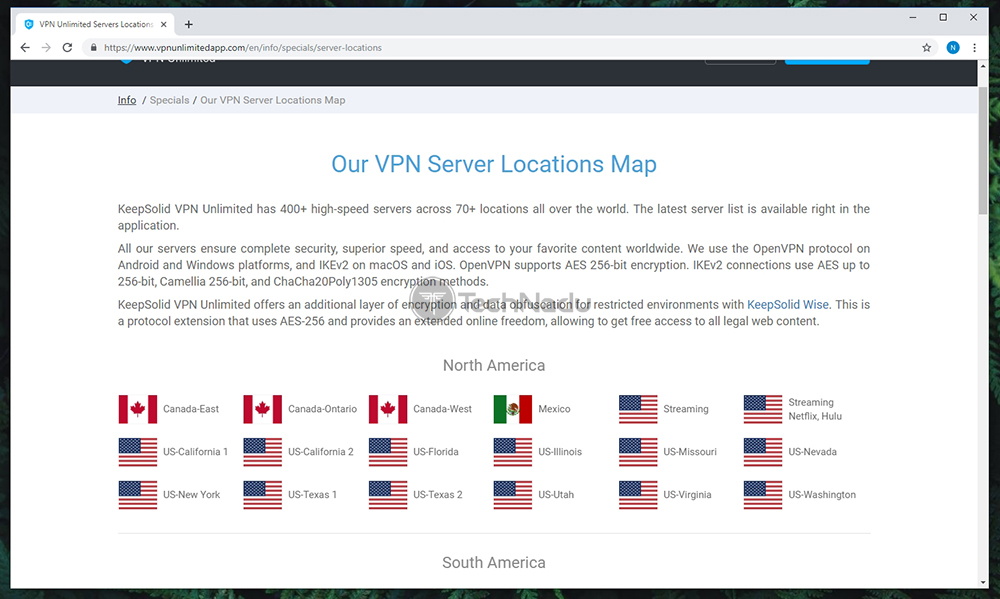 Is it important to use VPNs with the highest server count? Well, yes and no – depending on your needs. Either way, you should know how many servers you'll have at your disposal before making the final decision.
Buffered VPN: Buffered VPN isn't willing to say exactly how many servers they have in their network. However, its server network extends to 37 countries, at the moment. Therefore, we can conclude that it comes with one of the smallest server networks we've seen yet. In addition, it doesn't allow you to connect to specific cities or regions.
VPN Unlimited: VPN Unlimited offers more than 400 servers in 70 locations with a good global spread. It's really only South America that has sparse coverage. If you have a bit of extra cash, you can just rent your own private VPN server, which is the ultimate solution. However, even without that option, VPN Unlimited wins here.
Winner: With similar server numbers but more locations, VPN Unlimited comes out on top here. It should meet your every need when it comes to Web unblocking.
Ease of Use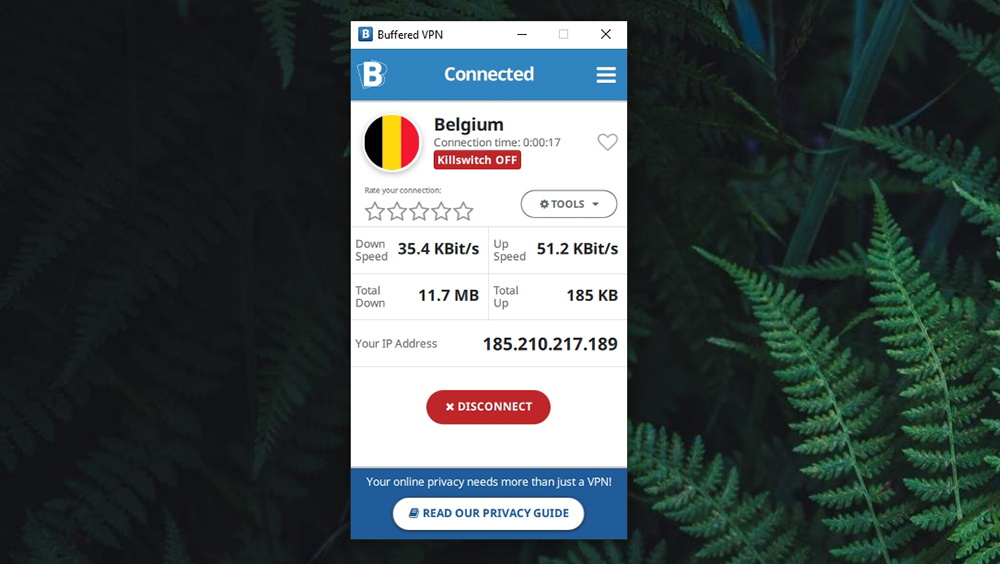 Next stop in our Buffered VPN vs VPN Unlimited comparison is their ease of use. Let's take a look at what an average user can expect in terms of user-friendliness.
Buffered VPN: Buffered's client is pretty much modeled after a mobile application. It has the same aspect ratio, similar controls and is pretty much confined to that narrow view. It's basic, but it works well and is never confusing. We believe that this company has done a great job of simplifying the entire VPN experience since you're always one or two clicks away from all important features. Still, more advanced VPN users might wish for a higher level of customization.
VPN Unlimited: VPN Unlimited is also an uncomplicated application, but it benefits from having more space to breathe and an even simpler approach to user interfaces. Between the two, VPN Unlimited definitely communicates what's going on, in a better way. Therefore, in case you're looking for something more advanced, this VPN should be an interesting pick.
Winner: In case you're looking for something simple and streamlined, you should be happy with what Buffered VPN offers. And if you need something a bit more advanced, VPN Unlimited should your pick.
Media Streaming & Torrenting Support
We're sure that many of you want to know if any of these VPNs work with media streaming services? Don't worry, we've done a round of tests, and here are the results.
Buffered VPN: When testing this VPN service, we managed to unblock Netflix (the US version) without any problems. Sadly, no other streaming platforms allowed us to use their services, as they all have managed to identify Buffered VPN. In addition, you should know that this VPN imposes no limitations on torrenting.
VPN Unlimited: Even though this VPN isn't the perfect streaming solution either, it's a much better option than its competitor. VPN Unlimited helps you unblock Netflix, Hulu, and BBC iPlayer. In addition, you can also unblock a whole series of other streaming platforms. And even though torrenting is supported, we recommend you to stick to legal P2P files only.
Winner: It's easy to see which of these VPNs wins this round – and that would be none other than VPN Unlimited.
Security & Privacy
In this category of our Buffered VPN and VPN Unlimited comparison, we'll check what kinds of privacy-related features these two offer. So, continue reading to learn more.
Buffered VPN: One of the biggest advantages of Buffered VPN is its 256-bit Blowfish encryption. This encryption protocol should be more than sufficient to keep away prying eyes. However, it should be noted that some data is being collected by this VPN itself. These are your data volumes, connection duration, as well as registration and login data. This means that Buffered VPN has some unidentifiable data about you but it doesn't leak them on the Web or to third-parties.
VPN Unlimited: The biggest surprise here is that VPN Unlimited offers a whole slate of VPN protocols that you can use depending on your needs. Among those, AES 256-bit is the toughest one that makes your data 110% safe on the Web. It should be also noted that you can rent a personal server and a personal IP, making your current IP completely obsolete (and avoiding any blacklisting as well). Still, VPN Unlimited comes with a very vague and aggressive privacy policy, which allows the VPN to collect various types of data – which can't be used to identify what you do online, as this VPN says.
Winner: Even though it doesn't bring as many VPN protocols as its competitor, Buffered VPN seems like a more trustworthy solution here.
Speed & Performance
Our comparison would not be complete without inspecting these VPNs for performance. After all, throttling can be a big issue with VPNs and each of these tries to solve this problem in a different way.
Buffered VPN: When it comes to this VPN, it depends on a server location. As per our tests, this VPN slowed us down by 54%, which certainly isn't something to brag about. What's interesting is that some nearby servers performed worse than remote ones, which is not what usually happens with other VPN services.
VPN Unlimited: During our tests, this VPN service showed mixed results. In some cases, we noticed some throttling but we still managed to browse the Web and stream videos without problems. Of course, this depends on how fast your Web connection is, in the first place. More precisely, it throttled us by 57%, on average.
Winner: In case you care about speed, Buffered VPN should be your pick. Even though you'll find faster-performing VPNs, this one wins this round.
Customer Support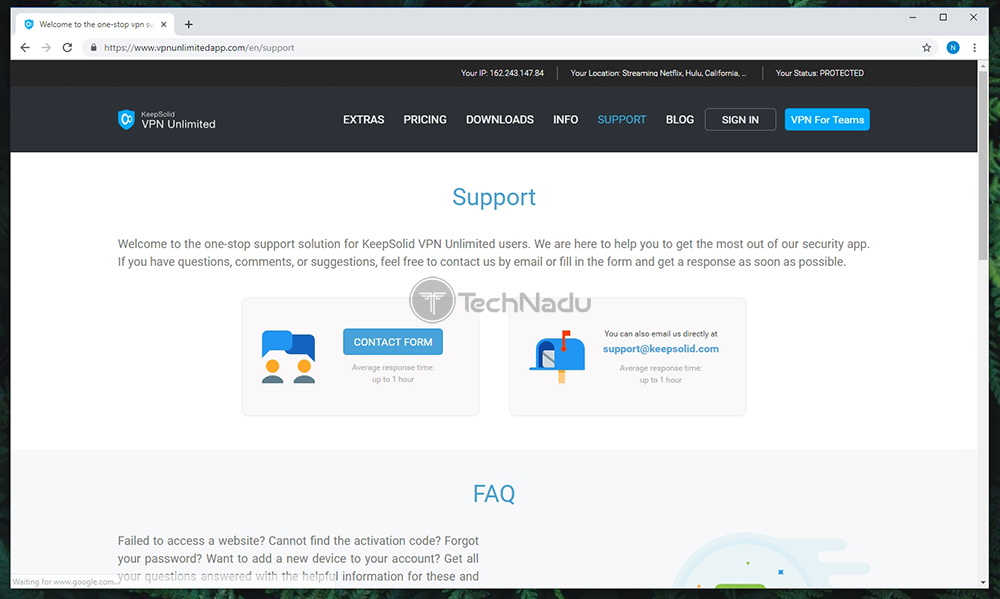 Occasional service disruptions are something that happens every now and then, so having a bulletproof support system is a must.
Buffered VPN: There are several ways to have your questions answered if you become a subscriber to this VPN. You can check various types of guides and articles, and you can use a contact form to send a question to this VPN's team. In general, it takes around 24 hours to receive a response. Also, it's worth noting that live chat is not offered by this VPN, which is a bit strange considering its price.
VPN Unlimited: Although VPN Unlimited lacks live chat, it's much cheaper. It also has to be said that their guides are quite a bit better and more accessible. Just like its competitor, this VPN offers a contact form to allow you to communicate with its customer support team. And even better – you can expect to receive a response within a few hours.
Winner: There are plenty of VPNs out there with better customer support. However, VPN Unlimited seems like a better option in this case as it offers a more comprehensive system of customer support.
Pricing
The final round of our Buffered VPN and VPN Unlimited comparison is all about pricing. So, let's see how affordable these services are.
Buffered VPN: In our review of Buffered VPN, we concluded that overall it's a pretty decent service. It's not great, it's not bad, just OK. However, it's also worth noting that Buffered VPN is one of the most expensive VPNs we've looked at. At $12.99 per month, you could certainly get more for your money elsewhere. However, the situation changes somewhat if you go for its long-term plans. By choosing a 2-year plan, the price goes down to $4.12 per month.
VPN Unlimited: VPN Unlimited, on the other hand, offers excellent value. The $9.99-month fee is pretty much in the middle of the range, but $5.00 per month on the annual plan is excellent. There's also a 7-day account, which is something that we don't see often, priced at $4.99.
Winner: There's no contest, VPN Unlimited is significantly less expensive and offers plenty of value for its price.
Buffered VPN vs VPN Unlimited – Which One Should You Pick?
Taken overall, both VPN services here are comparable. However, you'll see many differences once you really dive into what both of these VPNs offer. In the end, one thing is sure – VPN Unlimited takes the lead here. It keeps you safe on the Web in the best possible way and can unblock a series of Web services. On top of that, it's very easy to set up and use – which makes it a clear winner. And with this said, make sure to go ahead and check out VPN Unlimited for yourself.
That would be all when it comes to our Buffered VPN vs VPN Unlimited comparison. In case you still have any doubts, make sure to drop us a comment below. And also, we'd like to ask you to share this article online, as well as to follow us on Facebook and Twitter.