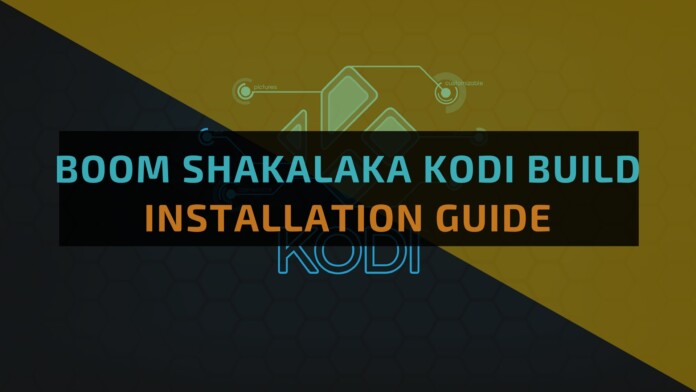 There has always been a consistent fight amongst Kodi's builds to become 'the best' on the platform, and we genuinely think that Boom Shakalaka Kodi Build is a competitive runner, despite its cheeky name.
Yes! It has a funny name. We know that. But, we aren't here to judge Kodi builds on their names but for their functions, and O boy! This one does what it says, and with a knack for entertainment. The comic named Boom Shakalaka Kodi Build is available for download in a repository called Dimitrology. The build does support the latest Kodi 17.3 and is pre-configured with the Dimitrology TV Wizard.
This entertainment bang for bucks hosts one of the utmost satisfying repositories that are available for the third-party community. While it contents all its users, it also provides a facelift to the platform of Kodi. Its interface is clean and well built and accompanies a set of useful add-ons for your collection.
Let's go, get it installed.
Disclaimer: We will be talking about a software developed for Kodi – based on open-source code. However, the following software comes from unofficial third-parties. Also, it is publicly available and free of charge. TechNadu doesn't claim any responsibility for how our readers decide to utilize the following software. Please note that we don't condone sharing pirated content and copyright infringement. TechNadu has no affiliation with the software mentioned in this article in no way. Make sure to carefully read the above-said disclaimer and ensure the proper use of the software.
WARNING: Before You Continue…
TechNadu recommends connecting to the Web using a VPN application. The majority of Internet Service Providers (ISPs) are able of tracking your Web browsing habits and collecting information. This kind of personal data can be forwarded to government agencies or sold to marketing companies. One of the consequences of these actions can be copyright infringement notices that some users of Kodi reported receiving. The only way to stop this from happening is to use a VPN.
VPN applications encrypt your Internet connection.As such, your data stay hidden and inaccessible by your Internet Service Provider.
VPN applications guard your online anonymity. Some websites often use cookies to track your browsing habits. By altering your IP address, VPNs preserve your anonymity no matter if you visit websites or use Kodi to stream media.
VPNs unlock restricted content.Using this kind of application, your computer will receive a new IP address that points to a completely different physical location. This is how you can watch region-restricted movies and TV shows.
VPNs can improve your Internet connectivity.A reliable VPN application can de-block throttled connections and achieve better overall performance.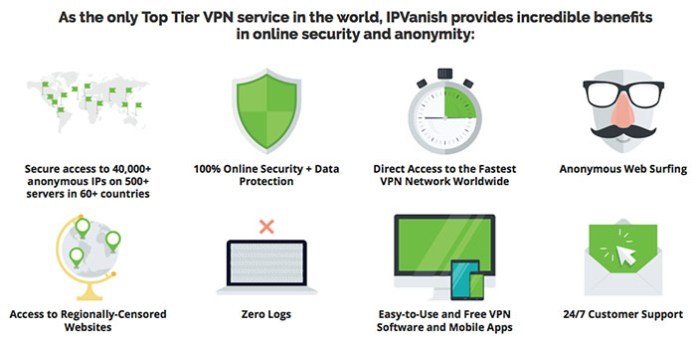 To freely use the FilmON Simple Kodi addon, TechNadu would like to recommend IPVanish. This has been our VPN of choice for a long time, making us happy with its features and performance.
IPVanish is capable of keeping your connection highly secure. It can also be used to watch region-restricted movies and TV shows. Finally, this application doesn't affect Internet connection speeds. On top of that, it's very affordable.
Sign up for IPVanish and try it out for yourself.
How to install Boom Shakalaka Kodi Build?
During the installation, Boom Shakalaka Kodi Build presents a couple of options to choose from; either you can go for a fresh install, or if you'd want to keep the existing add-ons on your Kodi, you can for a standard install.
At Technadu, we recommend our users to always go for a clean installation when they are getting into a build with as many add-ons as in Dimitrology Boom Shakalaka. Unless you know what you are doing, it's best to reinstall Kodi.
Dimitrology has packed three builds together to deliver a pleasing experience, and all that without leaving a huge footprint. These three builds are the options you can choose from, for your suitable companion, of the size you desire. Not everyone likes XXL. What if one is into skinny-bony builds without much of a glittering interface and XXX add-ons?
Dimitriology acknowledges that and has you covered. Here, in this guide, we're covering the R-rated full version of the best build for Kodi. It's a popular opinion that everything turns good when this wizard enters the picture, and it does it without nagging your hard-drive. Let's look at the procedure but before that, a niggling but crucial prerequisite.
Important Prerequisite
Before we go ahead, it's imperative that we make sure your Kodi accepts the installation from the 'Unknown Sources.' By default, Kodi is set to avoid any third-party add-ons. If you haven't already, here is a short and useful guide on how to enable installations from unknown sources.
Installation Guide
Launch Kodi on your device and click on the 'Gear' icon available on the home screen.
On the spread, navigate to File Manager and click on it.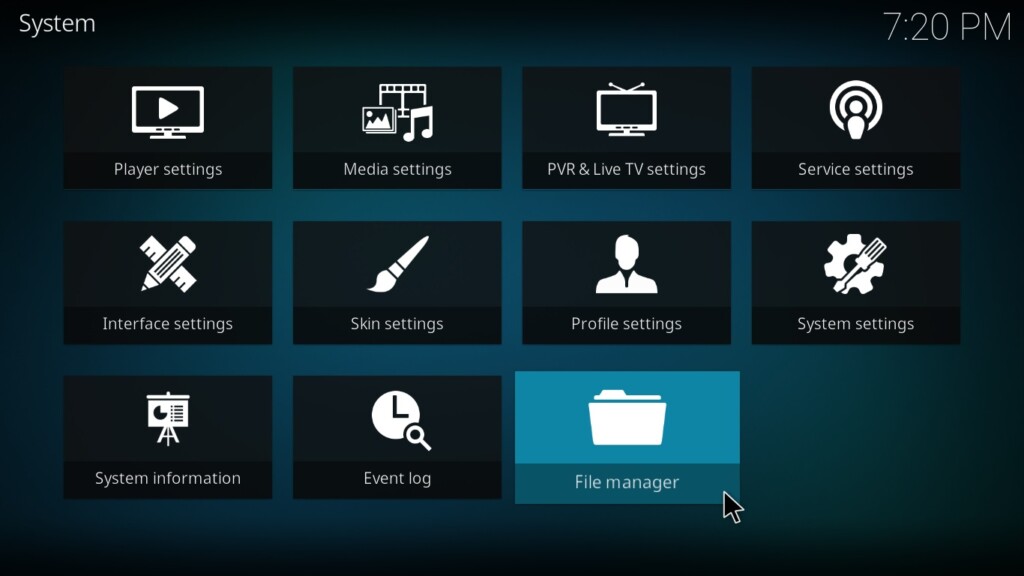 This will take you to a double-sided menu, click on 'Add source' from the list.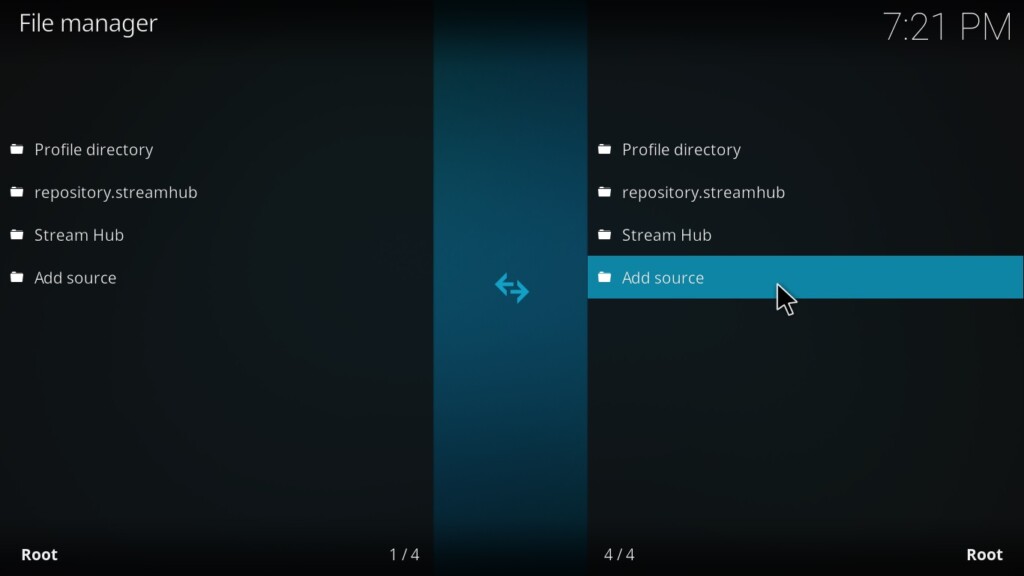 A popup will appear on the screen with two text fields. On the upper text field that says <None>, paste this URL – http://dimitrology.com/repo and click on OK.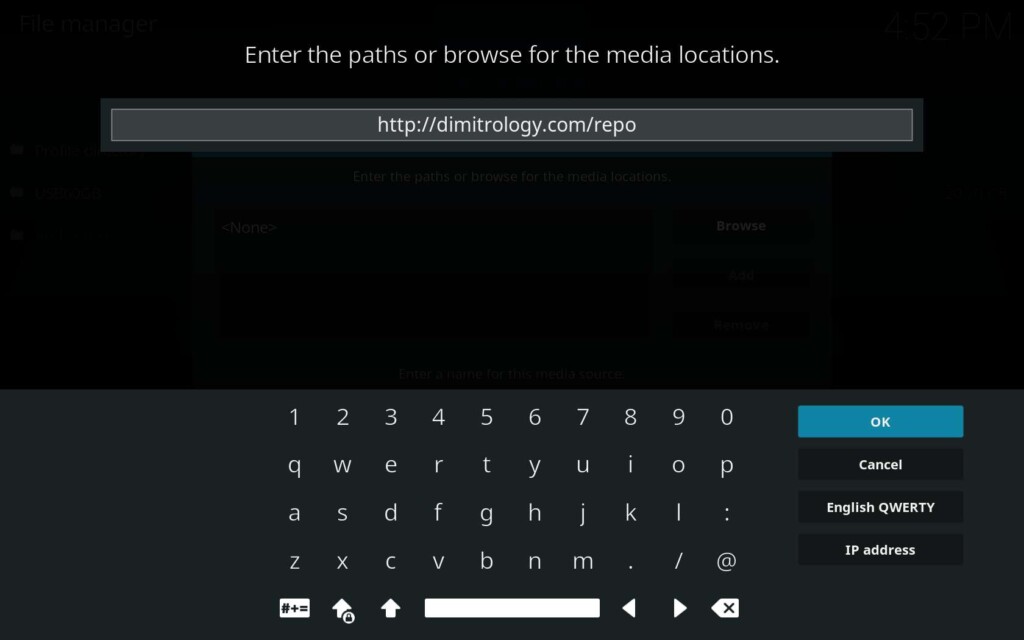 On the lower text field, type down Dimitrology. But you can name it anything as long as you can remember what it was. Now, hit OK.
Once it's added, return to the home screen and go to Add-ons on the right panel.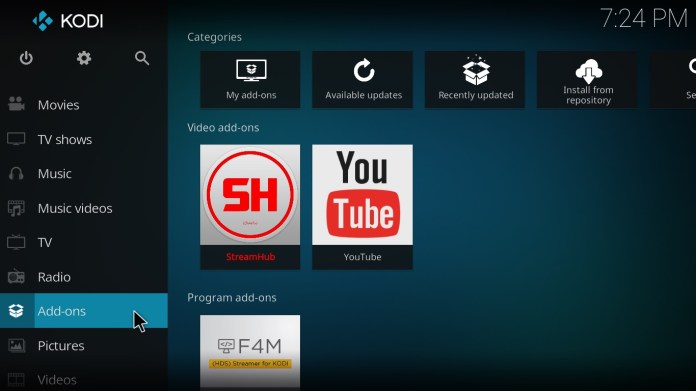 Look for a box-shaped icon on the upper left side and click on it.
From here, pick the option 'Install from zip.'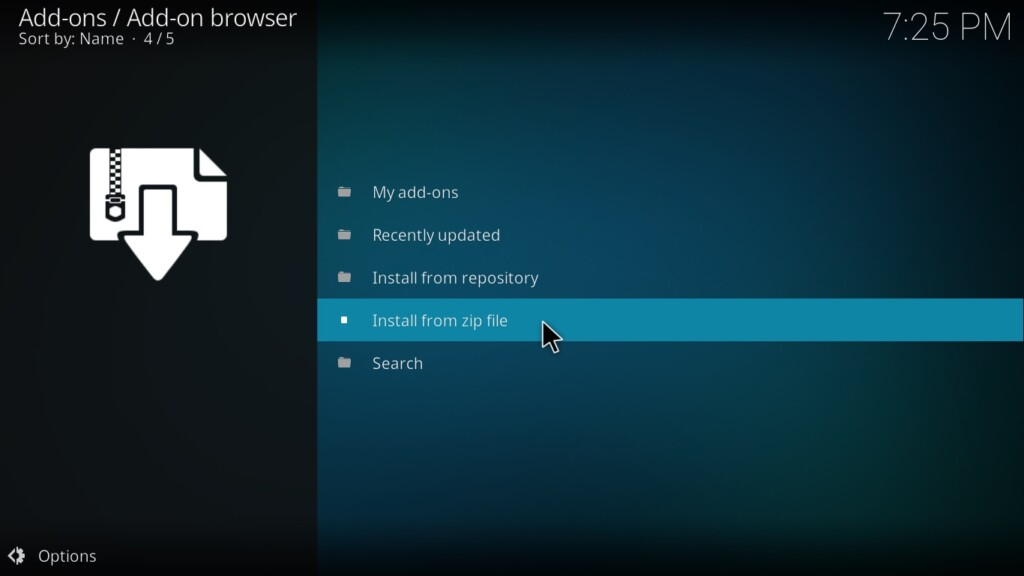 Choose 'Dimitrology' from the list on the popup, or the name you saved while you added the source.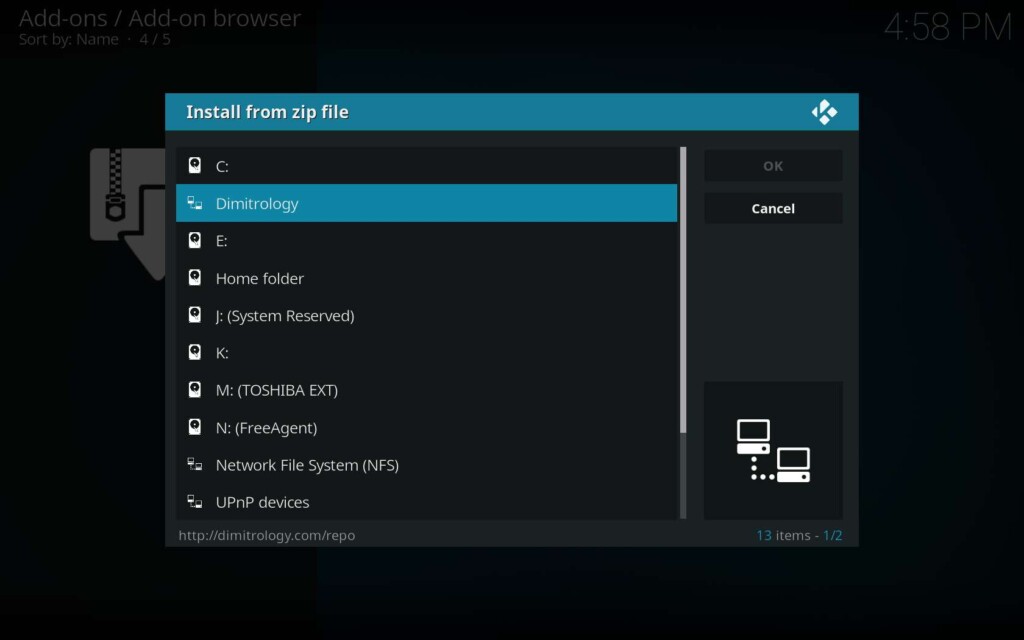 Choose plugin.video.wizardology.zip.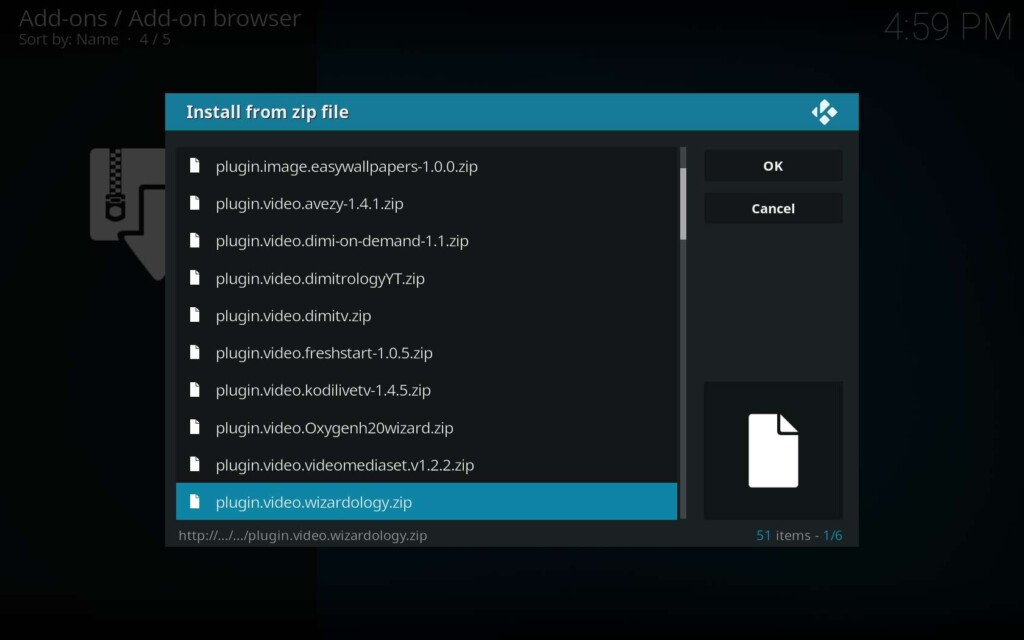 Wait for a notification message saying your 'Add-on installed.'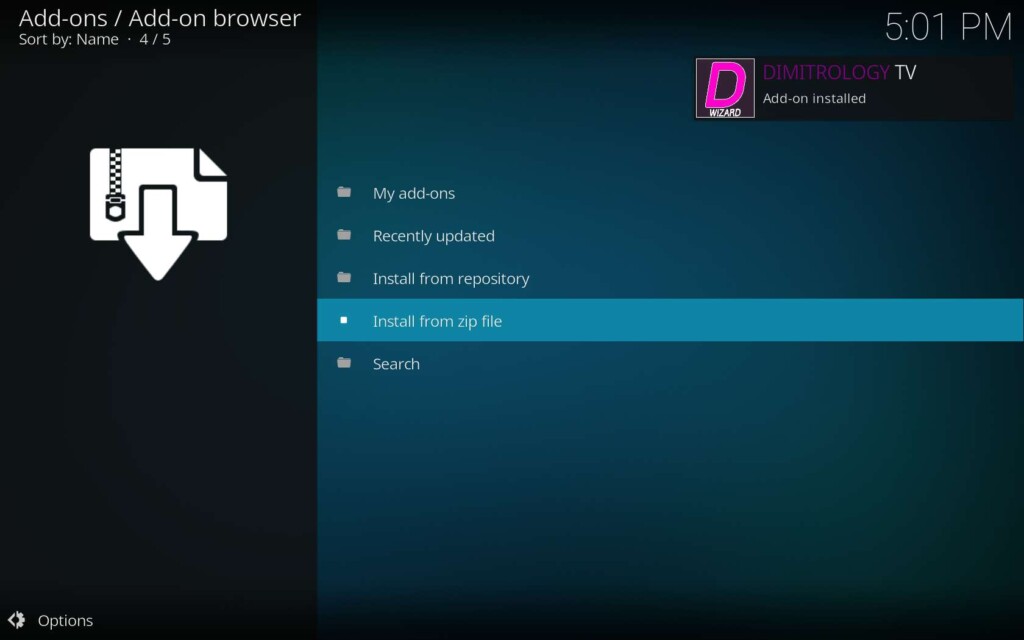 By this, you have installed Dimitrology Wizard, which will guide you through the installation process of Boom Shakalaka Kodi, and so will we.
Now, return to the home screen one more time and click on 'Add-ons' and then select 'Programs add-ons' from the left menu panel. Locate 'Dimitrology Wizard', and click on it.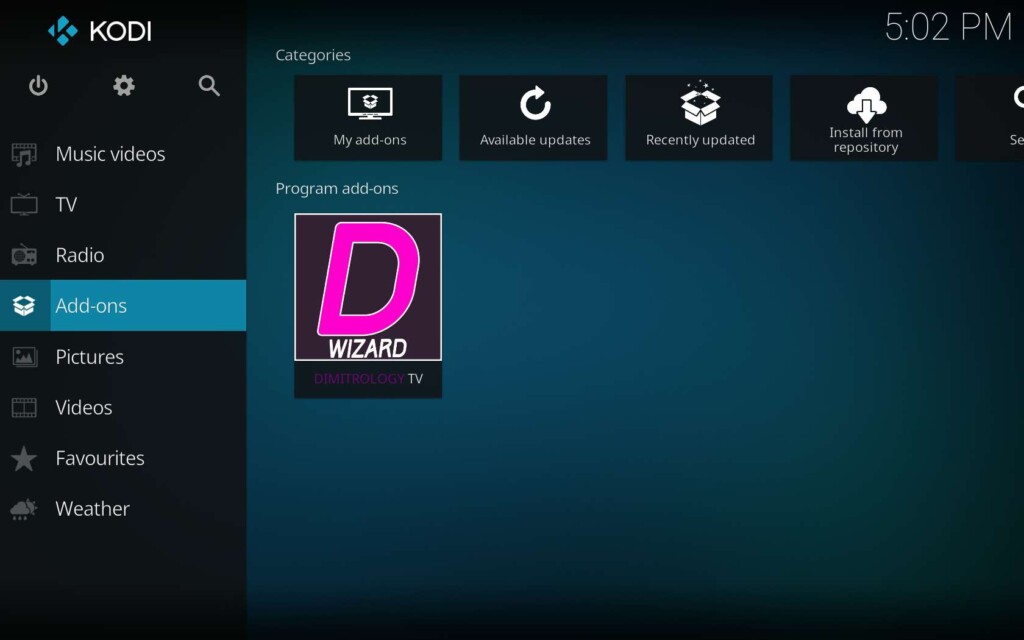 Wait! There is a quick solo-trip for you.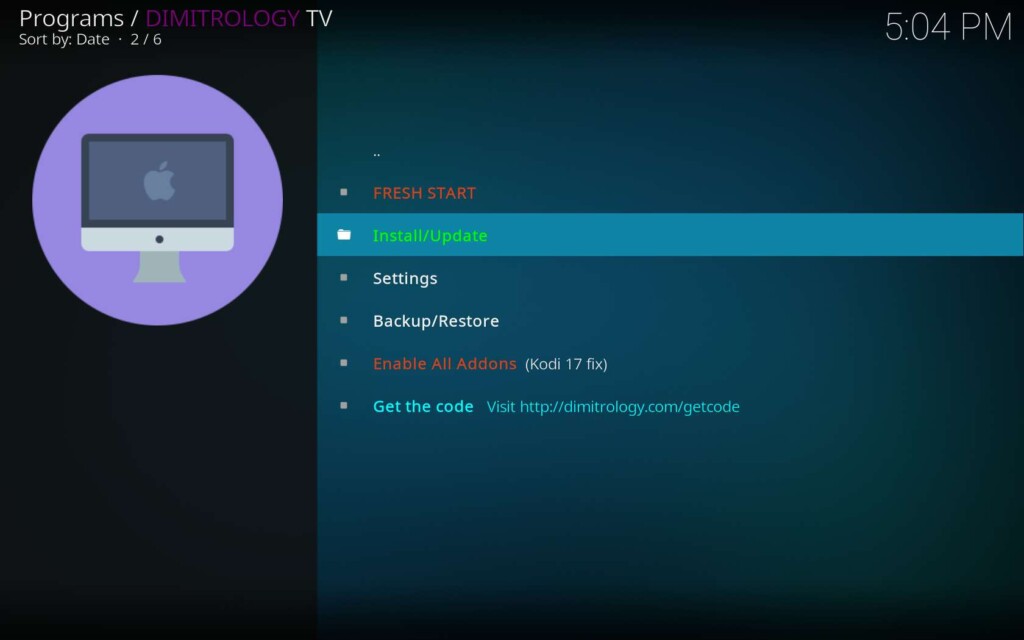 Get the six-digit code and return on to the same screen.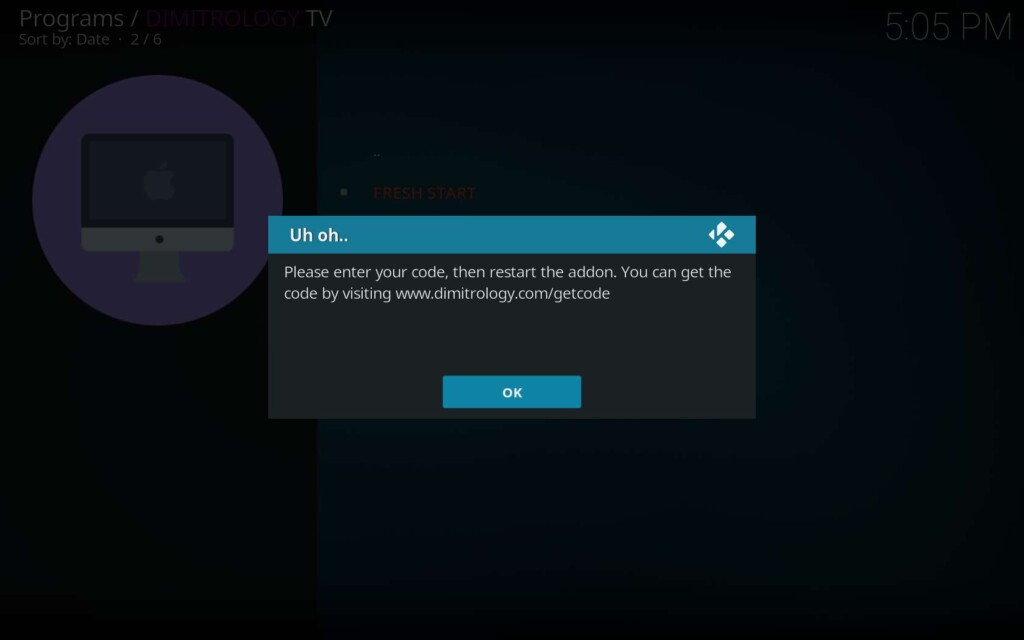 Ready?
Input the acquired code from the webpage.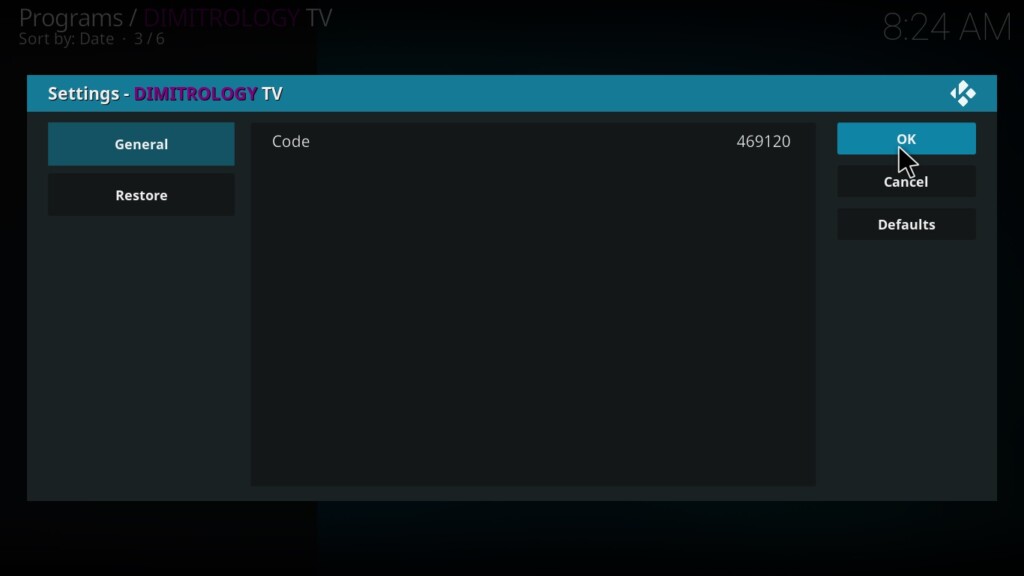 Now, select the build you desire to install. While the basic build is less than 100 Mb, the full non-XXX will cost you more than 350 Mb to your hard disk.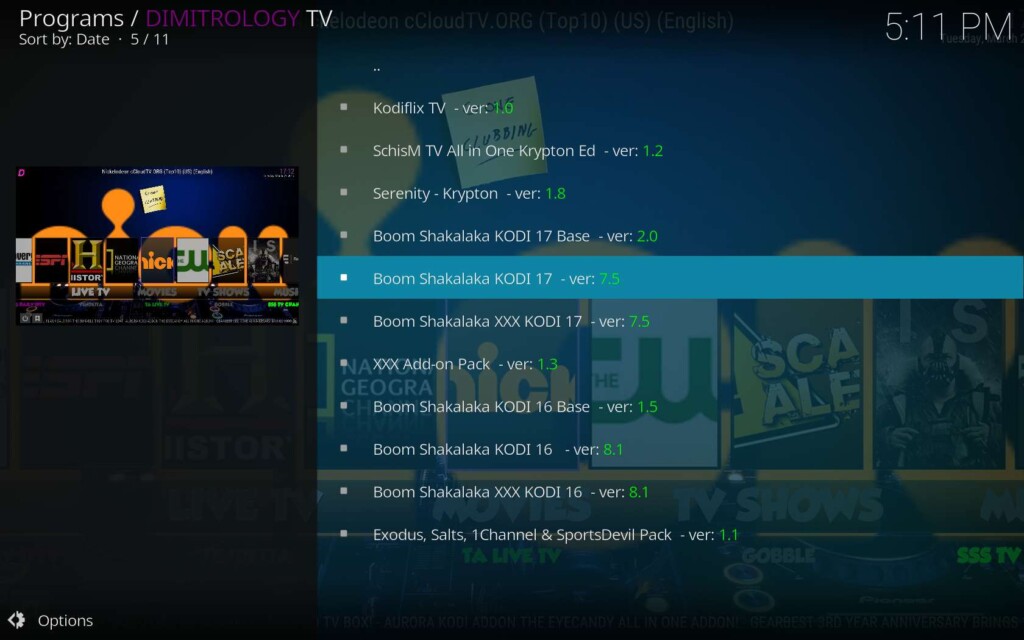 The wizard pops-up a few options to inform that there are other builds and an option to clean install, you can read them to have fun or ignore to fasten the process.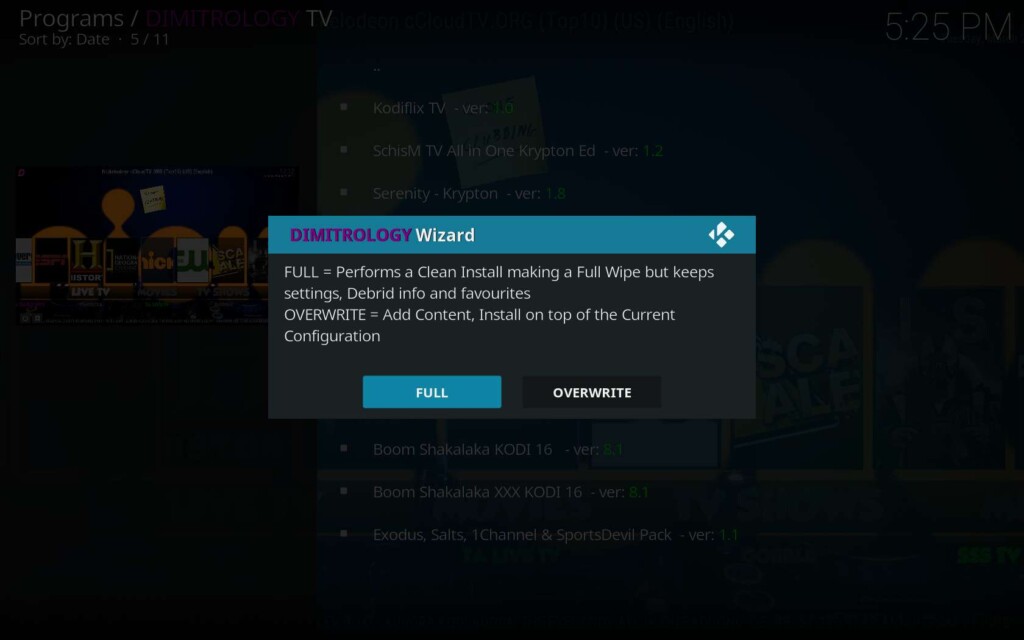 The download starts and gives you enough time to go for a quick loo-break. Go!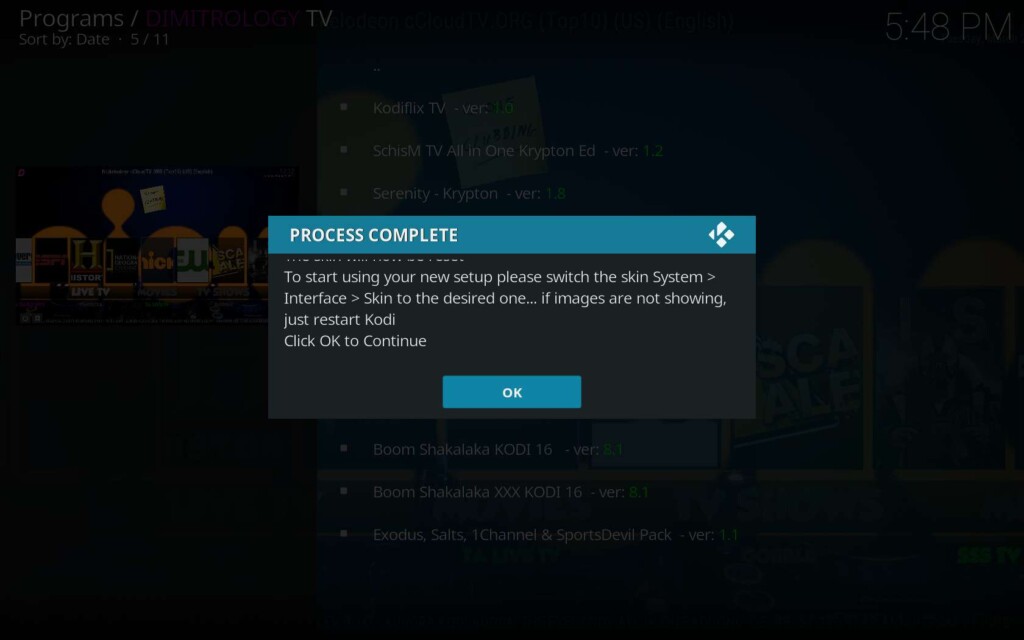 As the instruction says, to start using your new setup you need to switch to your desired skin. Change the skin with the given instruction. Here is the path: Skin System > Interface > Skins.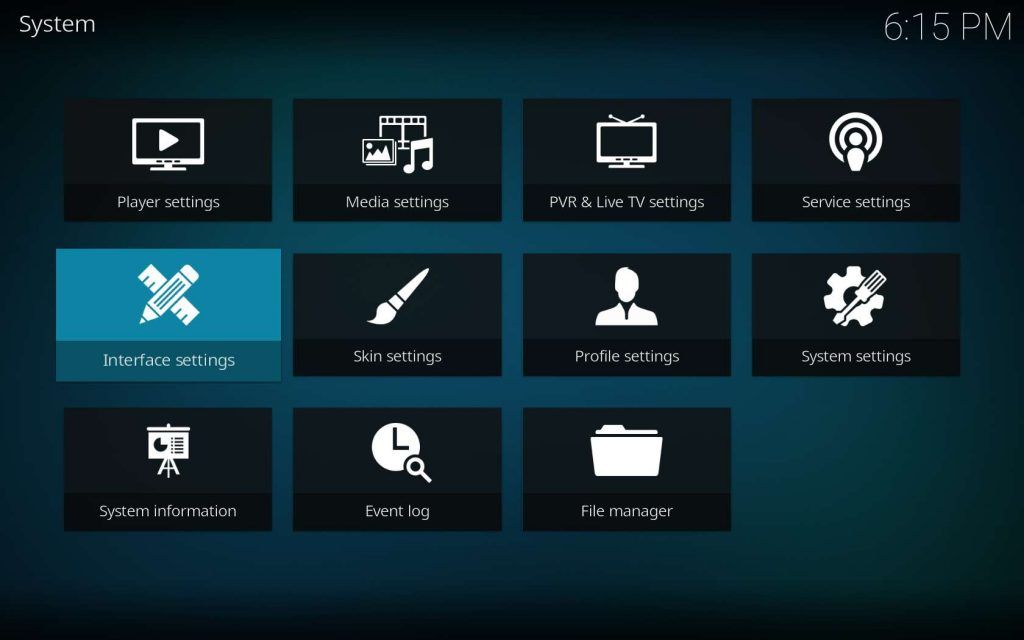 Now, you're ready to use the best build for Kodi in 2017. Enjoy!
Boom Shakalaka Kodi Build: What to Expect?
A good Kodi build is something that has what you want and lacks what you don't. A good build also doesn't take a lot of space or slows your consuming, and most importantly, it is easy to use. When you're done installing the Boom Shakalaka Kodi Build, you'd feel those things altogether and notice several new icons on your add-ons' tray.
It's a happy collection.
Within what we call the best Kodi Build for 2017, you'll find some of the greatest Kodi third-party add-ons. This build is also filled with comforting categories to pinch your heart. Let's look at some of the major ones.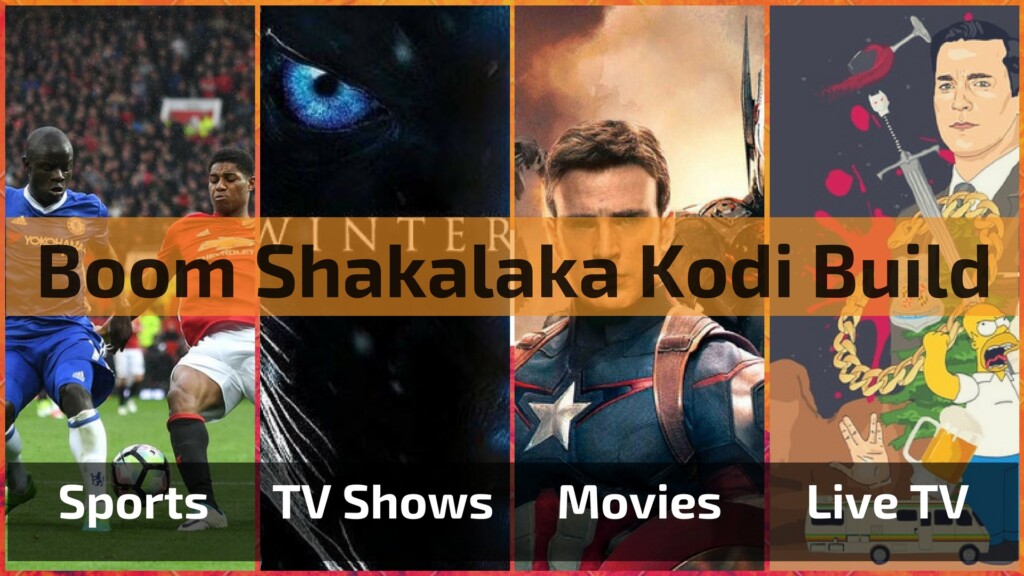 Live TV
A nicely organized list of your favorite channels on which you'd like to catch live broadcasts and shows. This entire section defines that last statement. It features some of the major networks on its sophisticated list. It has never been easier to throw away your TV unless you use Kodi on your TV. In the latter case, pet your TV like your first cat.
Movies
It's a huge library of famous movies, which would lock you on your couch for days. If you're confused on what to watch, it conveniently has the best selections of movies that we've recently found in an add-on. You can blindly scroll it, click it, and it wouldn't disappoint you.
TV Shows
The first thing you'd notice on this huge library of TV shows is its clean interface and a cleaner list of top-rated TV shows. A gateway to all the popular TV shows is right here. If you're into binge-watching, this could be your new companion.
Kids
There is something for everyone. Big or small, Boom Shakalaka Kodi Build doesn't differentiate. It doesn't leave any of your family members behind. This section contains top-rated cartoon series and Animes that are organized into different subfolders in an enticing interface. If your kids are troublemakers, you should introduce them to their new friend—Boom Shakalaka. Even they would think the name is funny!
Sports
This section is magic for those who like sports. It has multiple categories and subcategories for individual sports and is efficiently organized into sensible lists. Each sub-category has its playlist of items, isn't that great?
Now watch your favorite sports right on your Kodi Device. Hurray!
Additional Resources: What's Next?
There is a huge list of pre-installed popular add-ons on Boom Shakalaka Kodi Build, including Exodus, Oblivion Steams, Phoenix, Apollo Group TV, and many many more. But when goodness flows, it's never enough. We highly recommend some of the add-ons that at Technadu we've personally tested. Here are some of our top picks;
Poseidon: If movies are something that excites you, this add-on will keep you trembling. We mean it in a good way. There is a huge catalog to choose from. Even if zombie apocalypse hits us, with this, you could be sure of your entertainment supply, at least.
The Pyramid: Trend is to keep your all-in-one add-ons close. If you want our top recommendation, this will have to be The Pyramid.
Deliverance: There are two kinds of people, one who like politics, and others who don't. This last line is irrelevant but, if you're a sports-fan, Deliverance has it all for you.
Final Words
If you've managed to install Boom Shakalaka Kodi Build, there is nothing I can write that can turn you against it. There are only two options for it, either you haven't experienced this build, or you love it already.
Enjoy yourself!
If you face a problem while installing Boom Shakalaka Kodi Build or with any other Kodi's add-on, you can let us know through our comment section.
And, like always, thank you for reading.
If you found this installation guide useful, kindly share this goodness with your friends. Let's spread help!