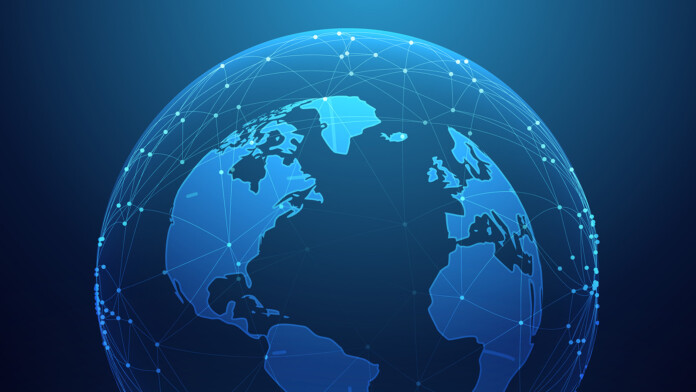 You already know that it's that time of the year again. Black Friday 2018 is upon us, followed by Cyber Monday – both of which are amazing opportunities to save money. Of course, this also applies to the world of VPN applications. We've taken a close look at 50+ VPN providers, and we're ready to present you the very best Black Friday VPN deals of 2018.
Top 8 Best Black Friday VPN Deals of 2018 Available Right Now
Pretty much every popular VPN if offering you a way to save money this year. This is especially true for their long-term plans. We are bringing you 8 best VPN Black Friday deals that we're sure you're going to use for a long time.
Being one of the top-rated VPNs on the market, ExpressVPN will most certainly meet your every need. It brings a powerful encryption, numerous VPN protocols, and over 2,000 servers. This VPN can easily unblock websites, stream media in high-definition, and battle any kind of ISP-imposed throttling. On top of that, it's quite affordable if you're ready to commit to its long-term plan. For more info, here's our review of ExpressVPN.
2. CyberGhost VPN – 81% OFF for 3-Years
The last option on our list of the best Black Friday VPN deals is CyberGhost. It comes from Romania, and it's incredibly user-friendly. This also means that CyberGhost is transparent in the way it works. There are no usage logs whatsoever, and you can connect to servers in more ways than one. Aside from connecting manually, CyberGhost can also help you decide which server to use for specific online activities. Let's also not forget to say that this is a good option for multiplayer gaming and downloading P2P files. Here's our CyberGhost review if you want to learn more.
3. SaferVPN – 80% OFF for 3-Years
Get the gift of freedom and safety for up to 3 years
Being present on the market for a while now, SaferVPN has managed to develop a complete offer. This includes a series of native apps for any platforms, unparalleled performance, and superior-level security. Aside from the standard set of features, this provider brings 256-bit encryption, VPN kill switch, and automatic Wi-Fi security. You can even pay anonymously if you don't want to leave a single trace of using this option. Plenty more could be said, so here's our review of SaferVPN if you want to learn more.
4. NordVPN – 75% OFF for 3-Years
Grab the deal before it's too late! $2.99/month - Exclusive deal for 3 years
Those of you who are really serious about online anonymity are going to love NordVPN. This VPN is designed to route your traffic through a couple of servers, adding an extra layer of protection. It comes with a beautifully designed and very simple UI, it's present on a whole range of devices, and works like a charm. Unblocking websites and streaming media is an easy task for this VPN. Learn more in our NordVPN review.
5. PureVPN – 88% OFF for 1-Year
Featuring one of the largest VPN server networks out there, PureVPN will take you to any corner of the world. This VPN allows easy and unrestricted access to websites, brings an advanced kill switch, and features advanced features such as split tunneling. On top of this, you can use it on 5 devices at the same time. Make sure to read our PureVPN review for additional info.
6. Surfshark – 83% OFF for 2-Years
Get our jaw-dropping $1.99 deal before it's too late!
Surfshark is a very simple VPN application with a sizeable server network and a few advanced tools. You will get to access restricted content, including popular websites like Hulu and US Netflix. And even though it doesn't bring the best performance in terms of speeds, it makes up for that in other areas. You can install it on an unlimited number of devices, remove any ads or online trackers, and your private data will be truly yours. This is because Surfshark is one of the VPNs with no-log policies. As always, here's our recently published review of Surfshark if you want to know more.
7. IPVanish – 72% OFF for 2-Year
Take 46% Off the Most Powerful Privacy Plan for 1-Year
With a long history of protecting its users from data collection, IPVanish is one of the most popular VPNs right now. It brings numerous servers, comes with a simple UI, and it's present even on some obscure platforms. Regular updates and top-of-the-line performance are what IPVanish stands for. To learn more, we have a handy review of IPVanish.
8. PrivateVPN – 82% OFF for 13-Months
Coming from Sweden, PrivateVPN's users are protected by this country's laws. Even though it battles against torrenting, Sweden has one of the most liberal Internet laws in the entire world. As such, PrivateVPN has a very strong foundation. On top of that, it comes with a whole range of VPN protocols that delete all traces of your whereabouts. It's also very usable for media streaming and even supports P2P file transfer. To see other ins and outs, read our PrivateVPN review.
Additional Information on Black Friday VPN Deals 2018
We have highlighted 8 of the best VPN deals you'll find right now. However, we'll include additional suggestions if you want to keep your options open. So, let's take a look.
The Best 5-Year Black Friday 2018 VPN Deals
PureVPN is the only one VPN which offers 5-years deal for only $1.32 per month which could save upto 88%. If you don't wanna miss it, then grab this deal now. The BIGGEST VPN Deal Ever.
| VPN Provider | Regular Price | New Price | You Save |
| --- | --- | --- | --- |
| PureVPN | $10.95 | $1.32 | 88% |
The Best 3-Year Black Friday 2018 VPN Deals
Grab the 3-Year VPN deal immediately and save upto 80%. This is a limited time offer. You'll never get this deal anymore after the Black Friday.
The Best 2-Year Black Friday 2018 VPN Deals
In general, you will get a bigger discount if you decide to go for a 'lengthy' plan. This is why 2-year VPN plans offer the most attractive discounts. Here are some of the best ones right now.
The Best 1-Year Black Friday 2018 VPN Deals
In case a two-year period sounds too scary for you, there's a chance to save a lot of money by signing up for an annual plan. Here are your best options.
Will I Be Charged Monthly or Annually?
Depending on the type of VPN subscription you select, you might be charged each month, once a year, or every two years. As we noted earlier, the two-year plans offer massive discounts and they have become very affordable. If you sign up for an annual or two-year plan, you will be charged one per year, or once every two years.
Final Thoughts
Dear readers, this is where we conclude our article on the best Black Friday VPN deals of 2018. If there's anything else you'd like to know, or if you know of other amazing deals, feel free to share them via the comments section.
If you made it this far, why not share this article online? You can also follow us on Facebook and Twitter. Thanks!