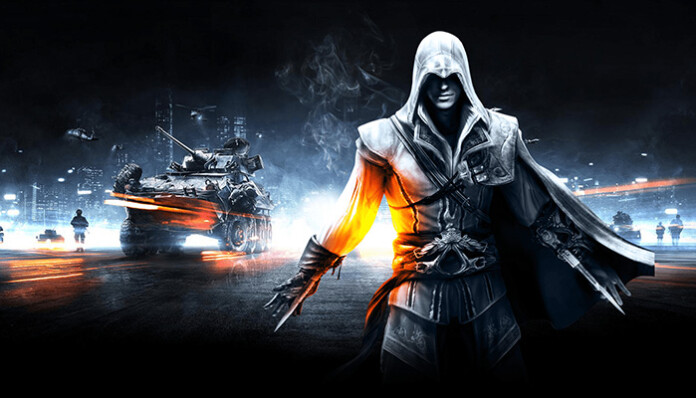 Online and PC gaming has been around for decades, shortly after the use of a personal computer became a widely spread thing on the planet. Now, it is a fast-growing industry with tons of room for further growth, and millions of people around the world like to play games on daily basis. But you need to be especially wary of some of the threats associated with online PC gaming. The same hazards of the Internet, such as hackers, identity theft, viruses, malware, regulations imposed by your internet service provider, and geographical blocking, just to name a few, still exist. To combat the mentioned risks and more that may appear as you enjoy your PC gaming experience, VPN clients around the net represent excellent alternatives. Therefore, let's take a look at the best VPN for PC Gaming.
Do You Need a VPN for PC gaming?
First, let's clarify what a VPN is and how it can help you achieve a better, smoother gaming session. VPN is the short name for Virtual Private Networks, a system consisting in computer-generated servers that will create a tunnel, which will host your shared data, traffic, and crucial information about yourself and your connection. The intention is protecting the mentioned assets from hackers, governmental surveillance, advertisers, big internet companies spying on you, viruses and all types of malware.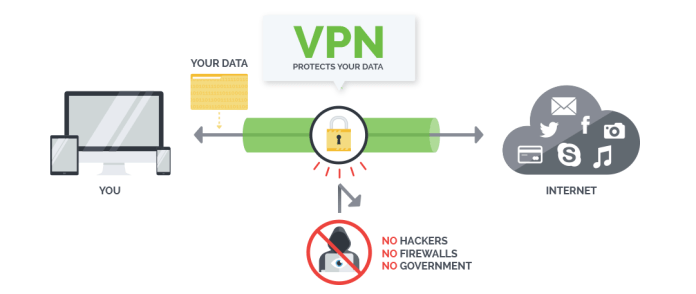 A VPN client will mask your IP address and provide you with a transitory one that will last until you disconnect from the VPN app. If your IP address is not visible to these agents, they will not be able to reach you and alter your online gaming routine in any way.
Now, you may ask yourself whether you need a VPN for PC gaming or not? The answer will, naturally, depend on many factors and variables personalized for each case, but to make it short, you will gain many benefits if you implement a VPN for PC gaming. You will be able to:
Unblock Online Games in Other Locations
With a VPN, you can access geographically restricted content, services and websites from all over the world, no matter where you are. That is how a person can unblock the American Netflix region while being in Sydney, or enter Canada's CBC streaming site while being in Japan, just to name a couple of examples.
The same goes for games. You can't access some titles in specific locations, but with a VPN, you will be able to play them even if it is blocked in your country, thanks to the VPN's ability to hide your IP address and lend you one from an available list of servers and nations.
Protect Your PC While You Play
If you are playing a PC game online, you need to be wary about DDoS attacks that may halt your progress. Distributed Denial of Service (DDoS) attacks consists of attempts to "take down" a service or page by overwhelming it from different, multiple sources of traffic. It is an unethical tactic widely spread in the gaming world by bad losers, and you can avoid them with a VPN.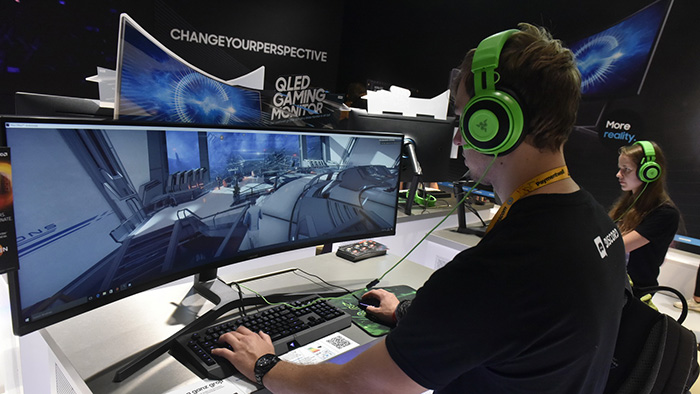 Also, while you enjoy the thrill of online gaming, hackers are alert and ready to pounce when they find a leak in your security system. They can steal your data and identity, and they can enter your gaming accounts and from there have access to your credit card numbers. You need to be one step ahead of hackers and hiding your online identity with a VPN.
Reduce Potential Lag for Multiplayer
One of the "magic" features of Virtual Private Networks is that they have many servers in different locations available for users, including gamers like you. If you connect to a VPN for gaming and there are lags in your connection, you can switch to a different server in search of a more stable one.
Of course, since VPNs can slow down your connection a bit, you should test each one's speed and effect on your network before acquiring a monthly plan, by choosing one with a money-back guarantee.
Unblock Games Early
If you use a VPN to connect to a server from a country with a different time zone from where you are, you may be able to try a game's features before it is even available in your nation. If you are, say, in Canada, and can't wait to play a game, connect to a server from Australia, Japan or New Zealand and enjoy!
5 Best VPN for PC Gaming – Our Recommendations
Finally, let's take a look at some of the very best VPN for PC Gaming. In order to build this list, we have tested each of the following recommendations. That's how you know that you're getting the best value for your money. Let's take a closer look.
Option #1: IPVanish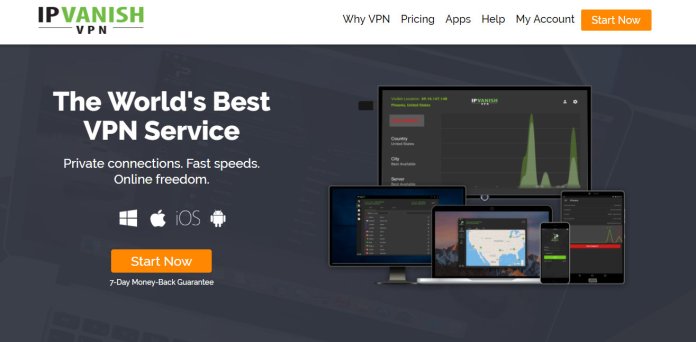 Overview
Supported Platforms
Windows, Mac, Linux, Chromebooks, iOS, Android, Routers, Windows Phone, Amazon Fire OS.
Pros
Simple, yet capable; Numerous supported platforms; Numerous server locations.
Cons
Based in the US – which is a slight concern.
Price
$10.00 – monthly / $77.99 – yearly.
Experts all around the world recognize IPVanish as the best VPN for PC gaming. It is arguably the speediest alternative, it has 950 servers, giving you the chance of switching from one server to another if you find lags in your connection, and you can access content and games from more than 60 countries. It also has robust encryption and security measures that will protect you from hackers.
If you like to play games on other devices than your PC, you should know that IPVanish has you covered. This VPN application brings an incredible compatibility with a wide range of systems and devices. To learn more, here's our in-depth IPVanish review.
Option #2: ExpressVPN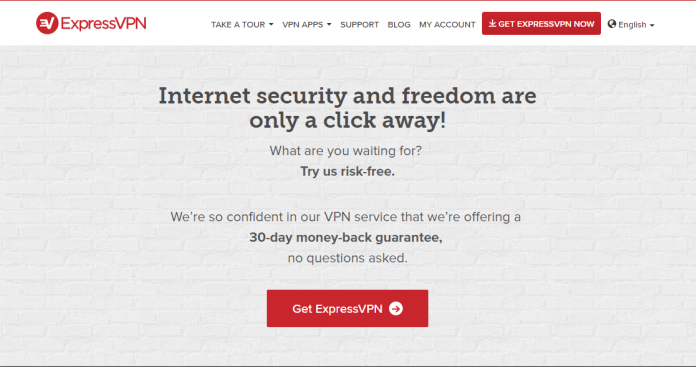 Overview
Supported Platforms
Windows, Mac Linux, iOS, Android, Web extensions, Routers.
Pros
Incredibly simple for use; Suitable for beginners; Zero-logs policy.
Cons
You can find more affordable solutions.
Price
$12.95 – monthly; $99.95 – yearly.
Starting at $12.95, ExpressVPN is a reliable alternative for PC gaming, with powerful features, efficient security methods, and encryptions. ExpressVPN users praise the client's ability to reduce lags and provide a smooth platform for playing all kinds of games, and with it, you can access titles in 94 nations. It is a bit more expensive than the other entries on this list, but we feel that ExpressVPN is well-worth the extra cost.
This VPN is compatible with every popular platform and devices, including routers. For the price of one package, you can make sure that all your Internet-connected devices are kept in check. You can find more information in our guide to ExpressVPN.
Option #3: NordVPN
Overview
Supported Platforms
Windows, Mac, iOS, Android.
Pros
Highly polished UI; Offer double layer of protection.
Cons
Some throttling can occur.
Price
$11.95 – monthly / $69.00 – annually.
Arguably the most dependable choice for gaming. NordVPN offers robust security measures all over the place, securing your PC and your identity online, and protecting your gaming accounts. It allows you to connect five different devices at the same time, and if you experience any issue, NordVPN customer service will help you in a pinch.
This VPN is known for something that's called 'double routing'. This means that your connection will have two layers of protection. This truly makes NordVPN one of the best services of its kind. However, this also means that you need a really speedy connection to avoid throttling. Continue reading our full NordVPN review.
Option #4: SaferVPN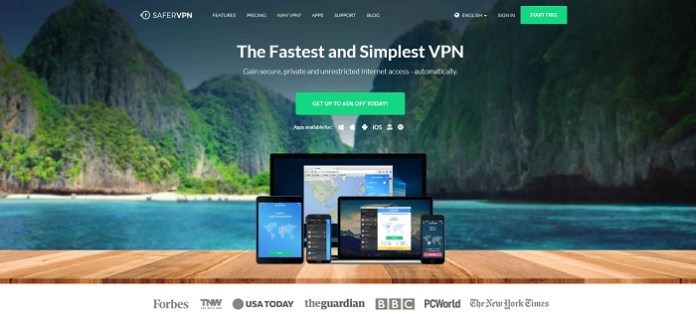 Overview
Supported Platforms
Windows, Mac, Android, iOS, Routers, Chrome Extension.
Pros
No logs collected; Capable encryption; Offer smart Wi-Fi protection.
Cons
Might not be the best option for torrenting.
Price
$4.99 – Monthly; $71.70 – Yearly.
An up-and-coming VPN client with 700 servers and the ability to provide games and titles from 34 countries, SaferVPN is efficient as a gamer's best friend. It has stealth VPN and a 30-day money back guarantee.
There are applications for every major operating system or platform. As you can see, this extends beyond PC Gaming. If you like to play casual games on your smartphone or tablet, SaferVPN can be employed to encrypt your Internet connectivity. It is an amazing all-around VPN service. Find out more in our SaferVPN review.
Option #5: TorGuard
Overview
Supported Platforms
Windows, Mac, Linux, Android, iOS.
Pros
Highly advanced encryption; Reasonably priced; Lots of fine-tuning.
Cons
Not suitable for complete beginners.
Price
$5.95 – Monthly; $46.95 – Yearly.
Last but not the least, TorGuard is one of the most powerful VPNs of its kind. However, this kind of power and flexibility does come at a price. This isn't the most intuitive VPN out there. Still, we believe that many of you who are PC gamers will feel right at home with TorGuard. PC gamers are technically included individuals who like to take advantage of the latest technologies. And this is exactly what TorGuard allows you to do.
With TorGuard, you won't have to worry about your online security. This service employs an incredibly strong encryption and makes your connection impenetrable to third-parties. So, play away! Here's our full review of TorGuard.
Additional Resources: What's Next?
Not that you know a bit about best VPN for PC Gaming, it's time to take a deeper look at this technology. Here are a few interesting articles that you'll find on TechNadu:
Gaming and torrenting go hand-in-hand. Transferring massive chunks of data online doesn't come without its share of problems. Therefore, here are the top 5 VPNs for Torrenting.
Next, here's how you can fight to overcome geo-blocks. Learn how to bypass VPN blocks from scratch.
Finally, you should know all the ways VPNs help you to protect your online privacy. Learn about how VPNs boost your security.
Final Words
In conclusion, PC gaming is a very entertaining activity but carries a significant amount of risk. Sharing the same network with a bunch of strangers is never a good idea in the first place when it comes to online security, but the truth is that multiplayer online games are a very enticing proposition. If you must do it, strongly consider hiring a viable VPN client.
For the reasons explained above and more, you need to start incorporating a quality VPN provider to your online interactions, including playing individual or multiplayer games from your personal computer.
In case of any questions, feel free to post a comment. We'll give our best to reply in a timely manner. In addition, feel free to share this article on social media. Thanks!