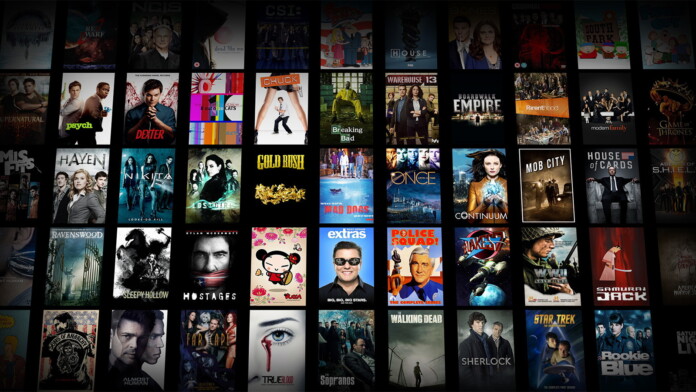 When it comes to streaming media online, many of us turn to different Web services. Netflix and Amazon Prime Video are one of the leading ones, among a large selection of different media streaming platforms. However, a lot of us rely on Kodi for this purpose. Thanks to numerous addons for Kodi, it has never been easier to access thousands of titles in a matter of seconds. So, the big question here is – what are the best HD video addons for Kodi in 2019? Well, make no mistake, as we're about to share the very best addons that bring a wealth of content.
If you're looking to learn how to use HD video addons for Kodi, you've come to the final resource you will ever need. By reading this guide, you will learn how to install addons and use them. We'll also tell you what to expect from each addon on the following list. And if you'd like to explore additional options, make sure to check our article on the best addons for Kodi. You'll find plenty of different categories there, helping you create a sizeable video library.
Before getting started, we strictly recommend you to be safe while using Kodi. Therefore, we want you to read the We will be talking about software developed for Kodi – which is based on open-source code. However, the following software comes from unofficial third-parties. In addition, it is publicly available and free of charge. TechNadu doesn't claim any responsibility for how our readers decide to utilize the following software. Please note that we don't condone sharing pirated content and copyright infringement. TechNadu is not affiliated with the software mentioned in this article in no way. Make sure to carefully read the above-said disclaimer and ensure the proper use of the software.
disclaimer and WARNING notice found below.
Warning: Why you should ALWAYS USE a VPN with Kodi?
Here are the reasons that you should consider looking at it without SKIPPING.
Using ILLEGAL Kodi Addons are Dangerous without a VPN: Most of the Kodi users are installing the ILLEGAL Kodi addons on their system to access all the latest movies, TV shows, sports, music, and much more for FREE, than a legal Kodi addon where it has the least content in it. But do you know what? The video content on illegal addons is scraped and copyrighted material. If you are accessing them on Kodi, then your activities will be monitored by your ISP by tracking your IP and gives all the information to the government or companies if they request for it. This will land you in trouble. To stay away from this, you will have to connect to a VPN where it hides your identity by rotating your IP address while streaming Kodi content. This is how you will be safe from the prying eyes.
Bypass Geo-Restriction: As you probably know, some official addons like BBC iPlayer, NBC Sports, Hulu, IceFilms have geo-location restrictions. This also applies to other addons like Acestream which fetches the data from torrents. To unblock these restrictions, you will have to DEFINITELY use a VPN no matter what.
The above are the 2 reasons that forcing us to recommend a VPN to the Kodi users for safer streaming. In fact, after testing several VPNs for Kodi, we finally came up with a one non-stop solution and that is ExpressVPN, the top-rated Kodi VPN so far.
Limited Time Offer: For our TechNadu readers, there is a 49% OFF on ExpressVPN which includes 3 FREE Months in it.
Finally, we're ready to present the 5 best HD video addons for Kodi you'll find in 2019. Take a close look, and try out the following recommendations.
1. Exodus Redux
We start our list of recommendations for the best HD video addons for Kodi with Exodus Redux. As you can guess by its name, this is an all-new iteration of the original Exodus, who achieved massive popularity among Kodi users a while back. The new version looks and feels like the original, but it relies on a new generation of Web scrapers to bring you thousands of movies and TV shows.
Unlike in some other Kodi addons, you won't find a dedicated 'HD' sections here. However, you should know that Exodus Redux scrapes the Web for the available sources for each movie or TV show title that you choose to play. Before playing the file, you'll see different sources with different video qualities, so you'll get to make your pick. In general, almost every title comes in either 720p or 1080p HD.
Looking for a way to install the Exodus Redux addon? Click on the provided link and you'll get to our freshly updated guide.
2. Nole Cinema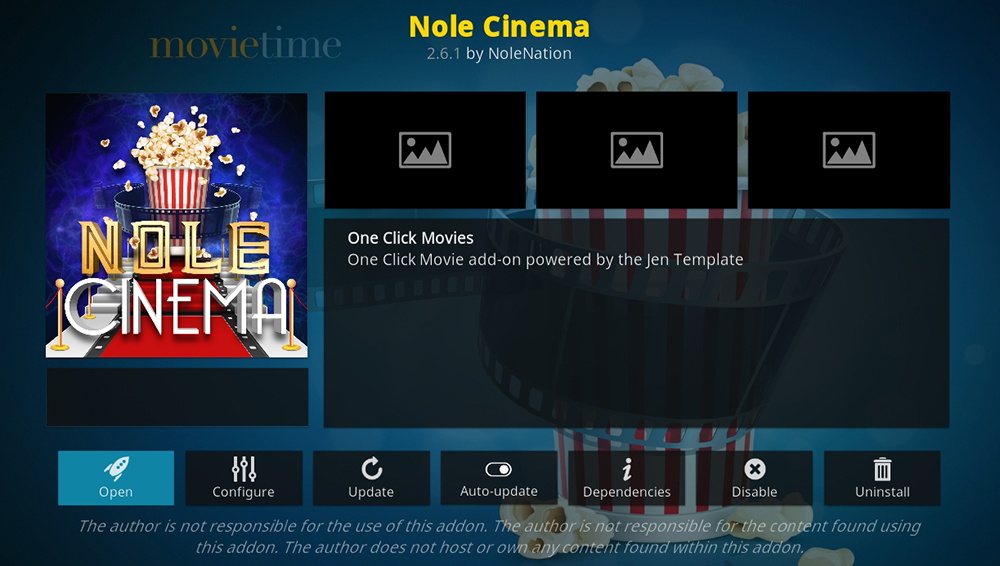 Nole Cinema is one of the most popular movie-related addons right now. It brings you a whole slate of different genres and it even has some curated collections as well. When you open the Nole Cinema addon for the first time, you'll see close to 30 sub-categories, including new releases, most popular titles, boxsets, and more. Just click on any of those and the addon will start searching for movie files.
Just like our previous recommendation, Nole Cinema shows you a selection of different video qualities before playing the file. This is where you can pick from 720p and 1080p, but you'll also find lower- and higher-quality video files.
If you'd like to try this addon, make sure to install the Nole Cinema addon by using the following URL: http://www.planet-universe.co.uk/.
3. The Magic Dragon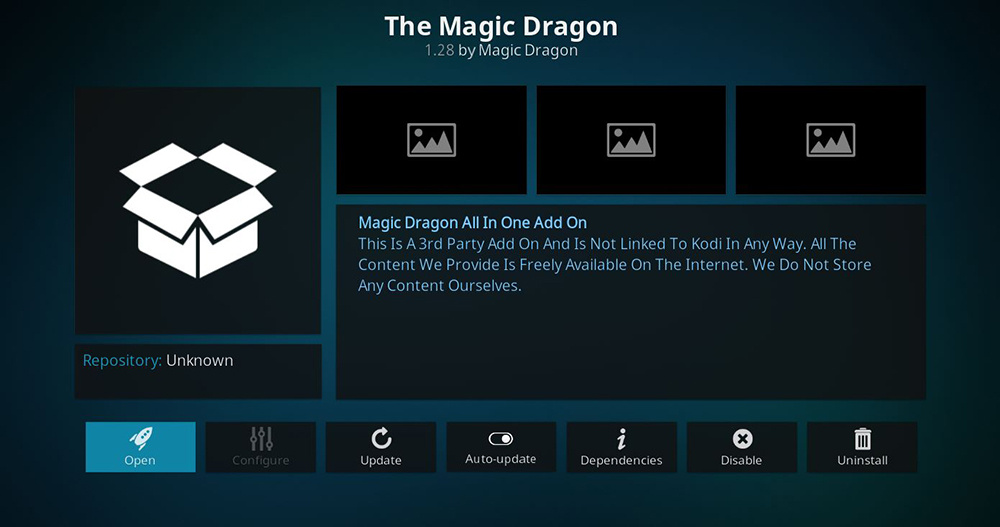 Without any doubt, The Magic Dragon is one of the best all-in-one Kodi addons right now. It combines numerous types of content, including movies, TV shows, cartoons, documentaries, music, radio stations, and more. And as you can imagine, much of that content comes in HD – which is the reason why we had to include this addon to our list of the best HD video addons for Kodi.
These days, HD video formats have become the standard. This is why The Magic Dragon doesn't have a special 'HD' category, as the majority of its offered files come in either 720p and 1080p. There's also an option to integrate your Real Debrid account with this addon, allowing you to experience smooth playback, regardless of the quality of your Web connection.
We have our own guide to installing The Magic Dragon, so make sure to check it out.
4. Scrubs v2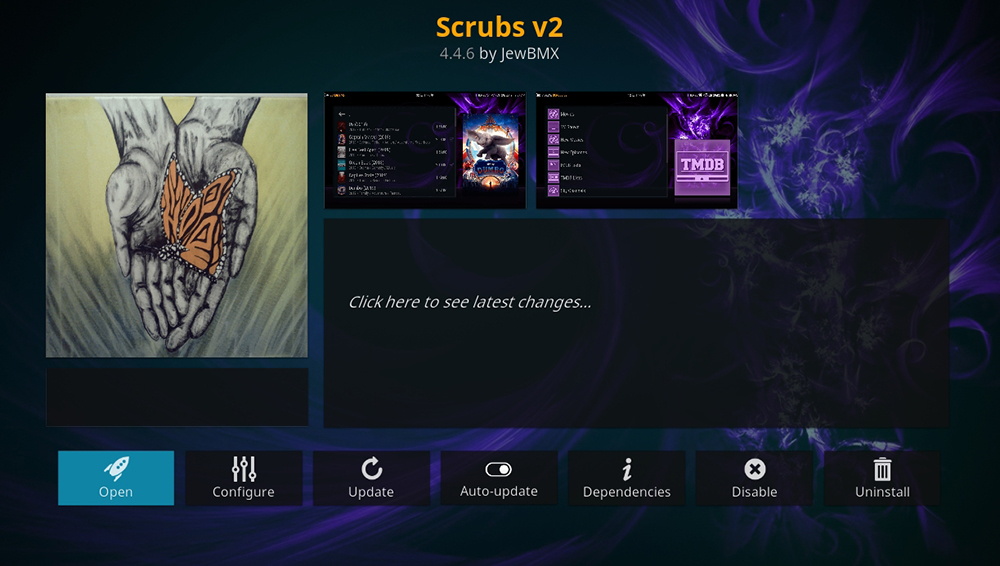 Scrubs v2 is the second iteration of the original Scrubs, which was dedicated to movies and TV shows. Built upon Exodus' code, this addon comes with a nicely designed main menu, consisting of movies, TV shows, and individual sub-categories. However, Scrubs v2 also brings new types of content, found in the 'More Stuff' folder. In here, you'll find IPTV channels, documentaries, movie reviews, fitness videos, cartoons, and plenty more.
After you click on any movie or TV show title, Scrubs v2 will start searching for the available sources. Before playing the movie, you'll see the selection of found files, including their video quality. You can choose from 4K, 1080p, 720p, and SD movies. In many cases, you'll also see the size of those files, so you can make a well-informed decision on what to play.
We're sure you can't wait to try this addon out. So, we present you the latest URL of this addon's repository: https://jewbmx.github.io/. Go ahead and try it out, and you'll see why this is one of the best HD video addons for Kodi.
5. UK Turk Playlists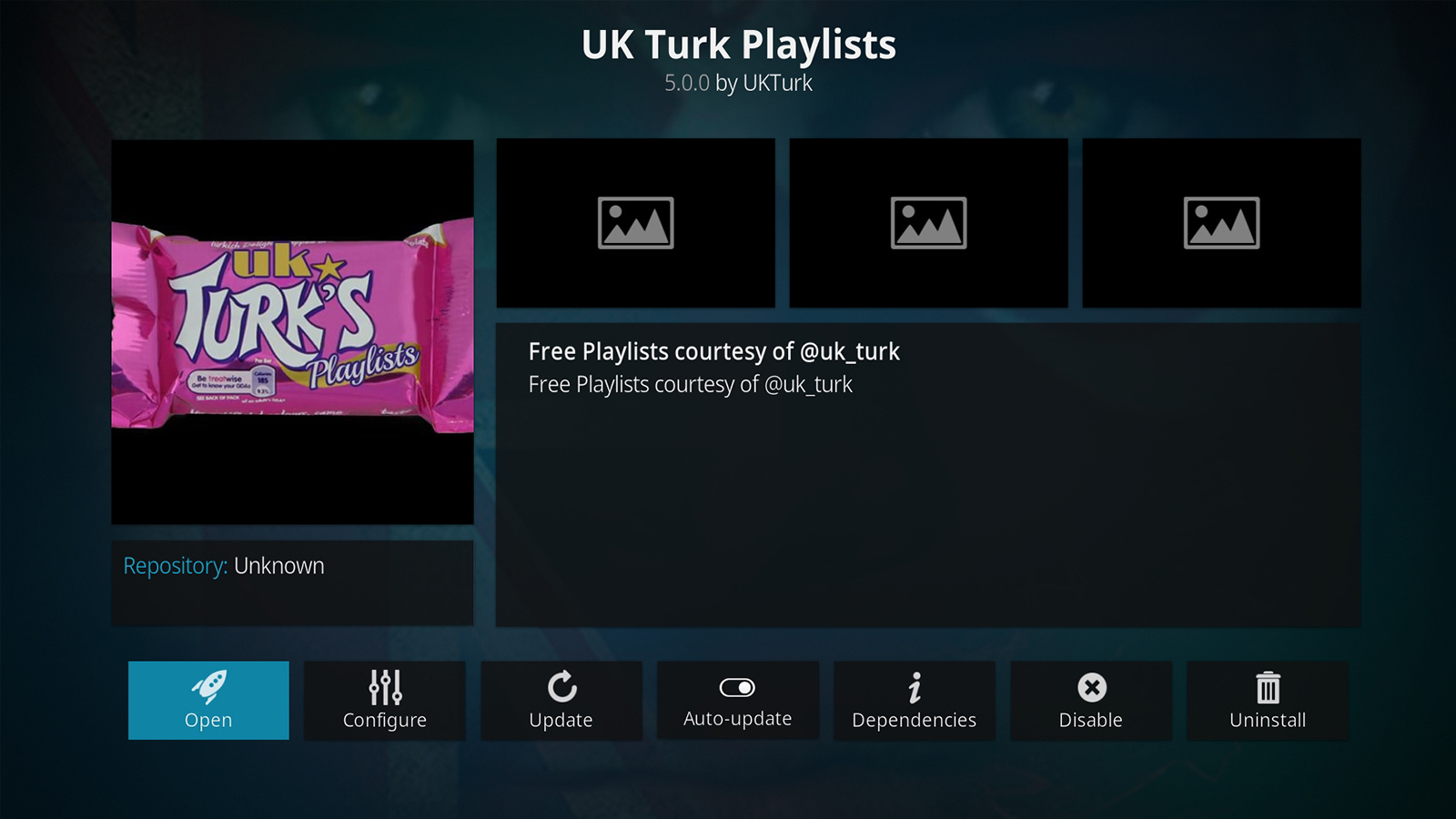 UK Turk Playlists is a well-known name in the world of Kodi addons. It combines a lot of different types of content into an easy-to-use interface. You'll be greeted by a grid of categories on the home screen, so you'll always be just a few clicks away from your favorite content. And also, you'll get to pick from movies, TV shows, sports-related content, cartoons, documentaries, recipe videos, and just about anything in between.
Upon choosing a file that you'd like to stream, UK Turk Playlists will scrape the Web. Then, you will get to see 720p and 1080p files and pick the one you want. There isn't a dedicated section for HD content since this is the norm for this addon. Go ahead, and check out the UK Turk Playlists addon.
Do you have your favorite HD video addon for Kodi? Let us know in the comments below. And also, make sure to like us on Facebook and follow us on Twitter – and stay on top of the latest tech and Kodi-related news. Thanks!