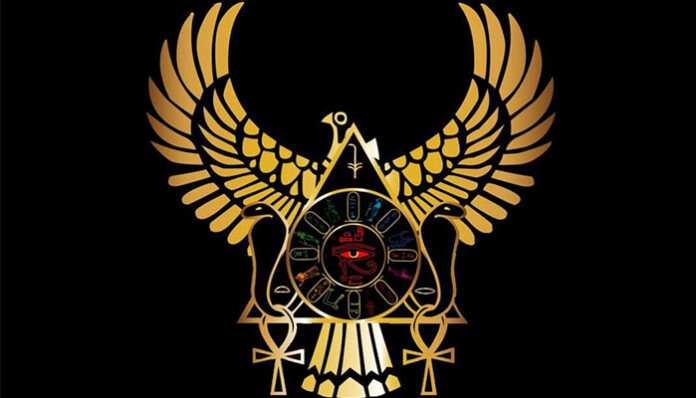 Update: The Bennu addon is no longer available. However, there are numerous great alternatives out there. Take a look at our list of the best addons for Kodi to see some of the most popular (and trending) addons that are still fully working. Additionally, here's a list of the best movie addons as well as the best live TV addons for Kodi.
Long-time Kodi users remember a once-popular Kodi addon named Phoenix. In the world of unofficial third-party addons, Phoenix stood out due to its massive library of content. It offered almost any kind of content one could possibly need. This included the latest as well as classic movies, complete TV shows, entertaining sports channels, as well as live-streams of TV channels from all around the world. However, we all know that the world of Kodi addons is a turbulent one. They often come and go, forcing us to search for viable alternatives. Forced with numerous legal battles, Phoenix had to back up a couple of months ago. However, it didn't take a long for its successor to be unveiled. Called Bennu, this addon is a true successor of Phoenix. This is why we wanted to bring you an in-depth overview of the Bennu Kodi addon.
In case you like to follow TechNadu's articles, you know that we are dedicated to bringing you helpful tutorials and overviews of popular Kodi addons. This article won't be any different. The only difference here is that we'll talk about a single addon – the Bennu Kodi addon. By the end of this article, you will learn how to install this software, how to use it, as well as all of its amazing features. Without any further ado, let's jump right in.
Disclaimer: The following software is designed for Kodi – which is an open-based software on its own. However, this software isn't maintained by Kodi and doesn't come through Kodi's official channels. Still, this software publicly available and free of charge. Therefore, we don't claim any responsibility for how our readers decide to use it. Furthermore, TechNadu doesn't condone acts such as piracy or copyright infringement. Please note that we are not affiliated with the following software in any way. Please, carefully read the above-said disclaimer and ensure the proper use of the software.
WARNING: Before You Continue…
Do you know that everything you do within Kodi might be visible to your Internet service provider? Actually, this applies to pretty much everything you do on the Web. These days, ISPs collect all kinds of personal data and share it with third parties. However, there is a way to stop this. You can use a VPN application to make sure you're using Kodi as privately as possible.
VPN applications work by rerouting all your Web traffic through an encrypted tunnel. This makes your data unreadable by your Internet service provider. Also, VPNs get you a new IP address every time you connect to the Web. This means that your online presence and your physical location are both hidden. Finally, VPNs can keep malware away from your device and let you watch previously restricted content. We highly recommend using ExpressVPN.
Signing up for ExpressVPN has never been more affordable! Instead of paying $12.95 per month, you can opt for a special promotion and get this amazing VPN for only $6.67 per month! In addition, the annual plan comes with three additional months, free of charge. Sign-up for ExpressVPN and reap the numerous benefits it offers.
Overview of The Bennu Kodi Addon
Phoenix and Bennu are connected in many ways – where the most intriguing one is their names. Most of us know what Phoenix stands for, including stories about this bird's birth from ashes. In case you didn't know, Bennu comes with a similar symbolism. That's because Bennu is a well-known character from the Egyptian mythology that symbolizes a deity of rebirth.
Even though the Bennu Kodi addon has been available for a couple of months, it already managed to attract a large following. Just like its predecessor, it combines thousands of sources on the Web and presents a large library of streamable media.
We will be talking about Bennu's features in-depth throughout this article. First, let's take a look at how to install this addon to your Kodi software.
Bennu Kodi Addon: How to Install?
The primary method of installation of this addon is using a repository named Colossus. However, we'd also like to include an alternative method in case you run into some issues.
First, we'll show you how to install the Colossus Repo and then install the Bennu Kodi addon from this repository. Then, we'll talk about an another repository that serves as an alternative gateway.
Installing Bennu Using Ares Wizard
Follow these steps to add a source to your Kodi, install the Colossus Repository, and finally install Bennu. We have provided useful screenshots to help you to fully understand the process.
Open Kodi. You will see the main menu on the left side of the screen. Above the menu, you'll see three icons: Turn Off, System, and Search. We need to use the Gear Icon to enter the System menu.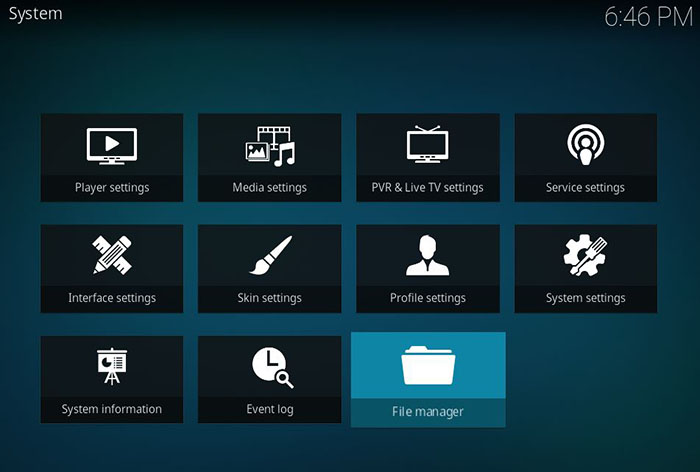 2. Once inside the System menu, navigate to the File Manager button. It's located in the bottom row of options, on the right side.
3. File Manager is needed to add sources to Kodi. Double-click on the 'Add Source' from the left-hand menu.
4. A new pop-up window will appear named 'Add File Source'. You will see a message that reads '<None>'. Make sure to click on the message and you'll see a new screen.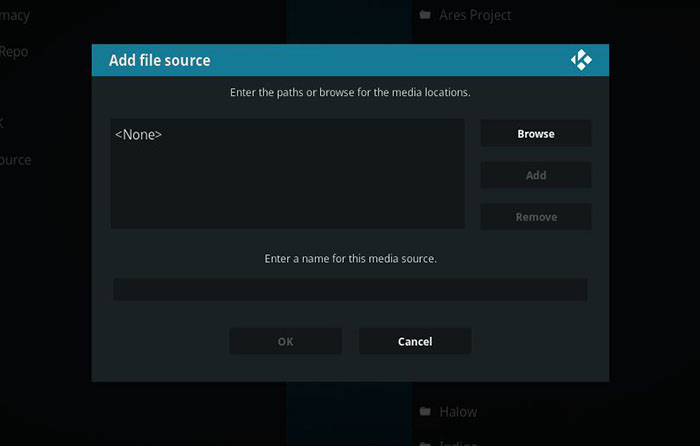 5. Now you need to enter the following URL: http://ares-repo.eu. Click OK (the bottom-right corner).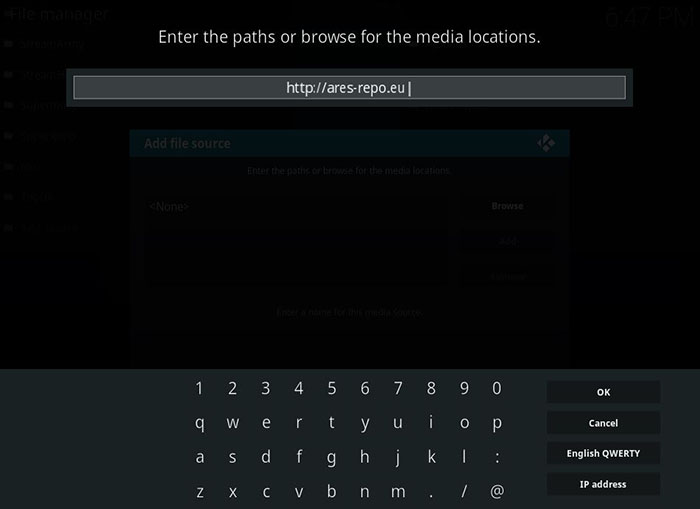 6. Before finishing, you need to provide a name. You can go with 'Ares Wizard'. Make sure to remember this name (or the name of your choosing) since we'll need it in a couple of steps.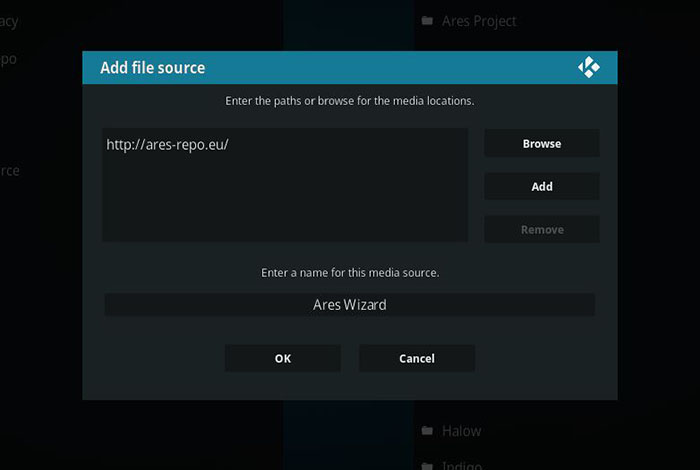 7. Now go back to the home screen of Kodi. In the left-hand menu, you'll see an entry named 'Add-ons'. Open it.
8. In the top-left corner, you'll see an icon representing an Open Box. Use it to proceed to the next step.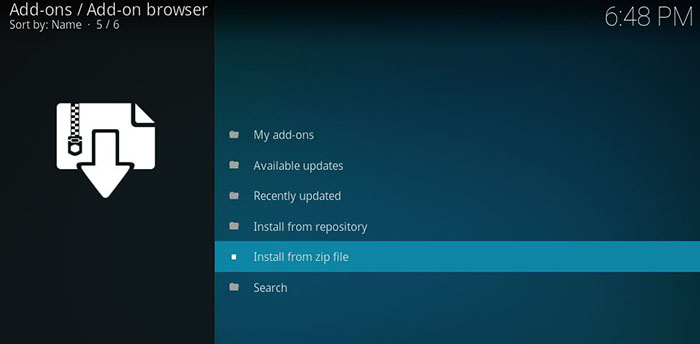 9. Now pick 'Install from ZIP file'. You will see a new window with a list of available directories. Find 'Ares Wizard' and click on it. There will be a ZIP file inside that needs to be installed. Click on the file to install it.
10. After a couple of seconds, you'll see a notification in the top-right corner of the screen that says 'Add-on Installed'.
11. Go back one step (you can use the backspace key on your keyboard). Choose an option that says 'Install from Repository'.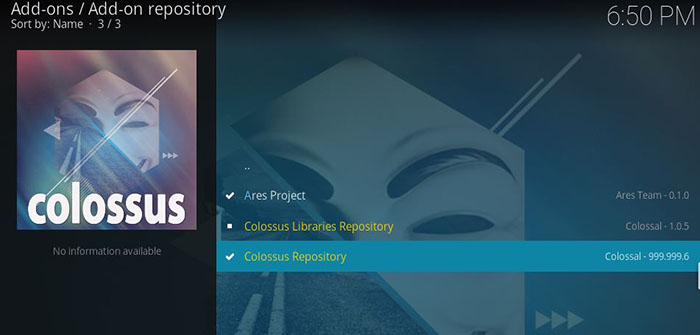 12. Once inside, navigate to Add-On Repository > Colossus Repository. You will see an overview of the repository with the Install button in the bottom-right corner. Use it to install the repository.
13. Go back two steps and once again click on 'Install on Repository'. Inside you'll find 'Colossus Repository'.
14. Once inside the Colossus Repository, navigate to Video Add-ons > Bennu. Click on the addon's name and use the Install button to finish the procedure.
15. Congratulations! The Bennu Kodi addons should now be installed and placed within the Add-ons Section of Kodi. You can access this section from the home screen of this application.
Installing Bennu Using KOD1 Repository
With Kodi, it's always a good idea to have an alternative. Even though Ares Wizard is a well-maintained repository, it might go down at some point. This is why we'll show another way to install the Bennu Kodi addon.
Open Kodi and use the Gear Icon found in the top-left corner (under the application's logo). This will open the System menu.
2. Now open File Manager and double-click on Add Source found inside.
3. Now click on the message that says '<None>'. Paste the following URL: http://kod1help.esy.es/kod1.
4. Name your new source. You can use 'KOD1'. Make sure everything's correct and click OK.
5. Now go back to Kodi's home screen. Open the Add-Ons section located in the left-placed menu.
6. Use the Open Box icon found in the top-left corner. This will open a new screen with several options on the right-hand side.
7. Click on 'Install from ZIP file'.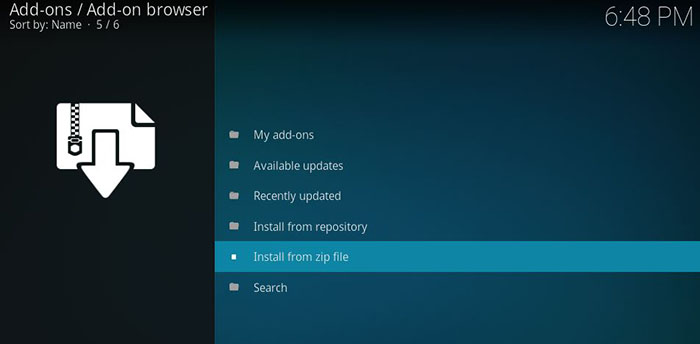 8. Find your new repository in the list of available directories and open it. Navigate to KOD1 > 4. Kodi Repos > Colossus Repo. Inside this directory, you will find a ZIP file that you need to install.
9. Wait for a notification to appear in the top-right corner. It should say that the Colossus Repository is now installed.
10. Go back one step and now pick 'Install from Repository'.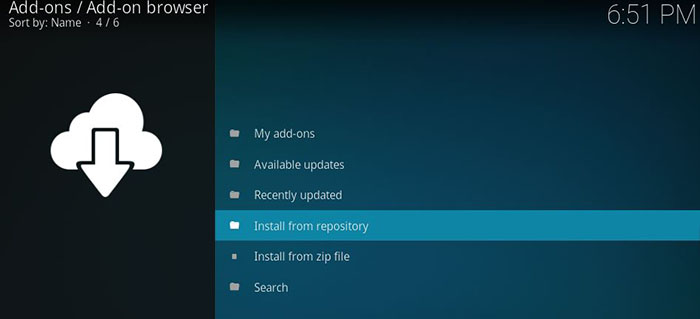 11. Inside you'll see the newly added repository named Colossus. Open it, and then open the Video Add-ons folder. This is where the Bennu Kodi addon will be located.
12. Click on Bennu and you'll see an overview of the addon. Use the Install button to finalize the installation.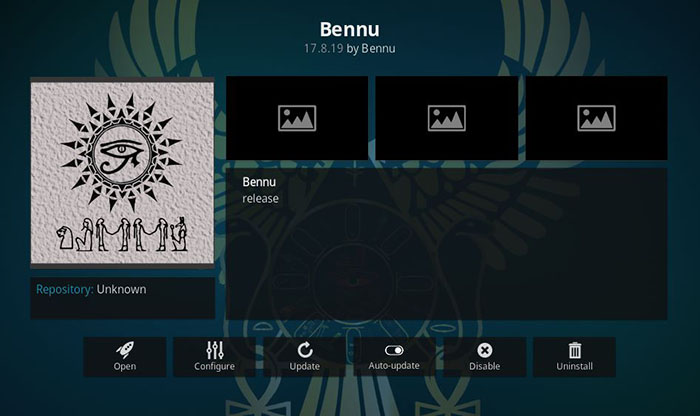 12. The addon will now be downloaded and installed. After a few seconds, you'll see a notification.
13. Bennu will be placed in the Add-ons Section, accessible via Kodi's home screen. Enjoy!
Bennu Kodi Addon: Features & Available Content
Hopefully, you've managed to install Bennu and now you're ready to use it. Continue reading to learn all you need to know about this addon, as well as what kinds of features you can expect. We'll go over every single category found within this addon.
Upon launching the Bennu Kodi addon, you will see more than a dozen of options including:
Movie Sites;
Movies;
TV Shows;
Bennu Kids;
Bennu Live;
Archangel;
Cerus;
Crusader88;
Horus Sports Vod;
Taurus;
Parental Controls;
Adult Zone;
Downloads;
Some of these are self-explanatory, meaning you can assume what kinds of content they hold. However, this app is a bit different than the rest. This is why we'll explain what each of them does, as well as how to get to a certain type of content.
Movie Sites: This is where you can browse a large selection of websites with streamable sources of content. You will see their addresses, as well as what kinds of movies they contain. Most of them offer the latest or currently popular movies, but you can also find more specific ones. For example, Ultramov allows you to stream Bollywood movies and offers a nice selection of titles. Once you open any of the entries on this list, you will see a list of movies. Click on any of those and you'll see available streaming links. Not all of them work at all times, so you might want to check a couple of them at first.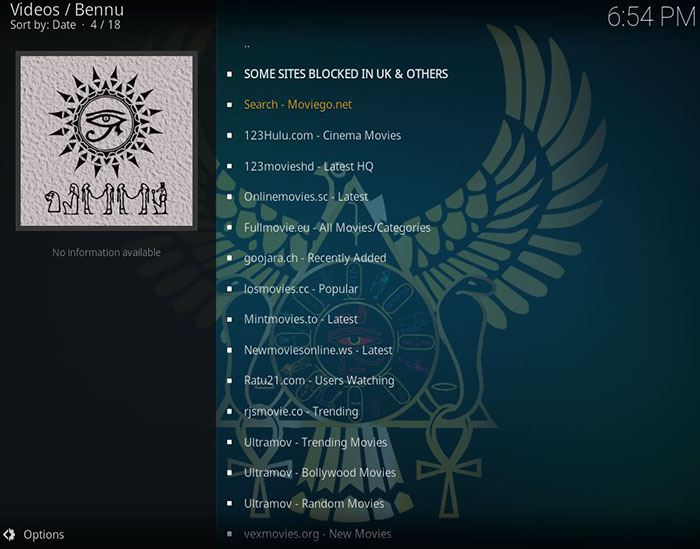 Movies: This is yet another way to stream movies using Kodi. However, it brings a different kind of sorting that the previously explained category. Upon entering, you will see categories like Most Popular (This Week, This Month, or This Year), Top Rated, Most Popular, and more. You can also browse movies by genre and years. An interesting option can be found under 'Movie Boxsets'. This is where you'll find popular trilogies and movie series.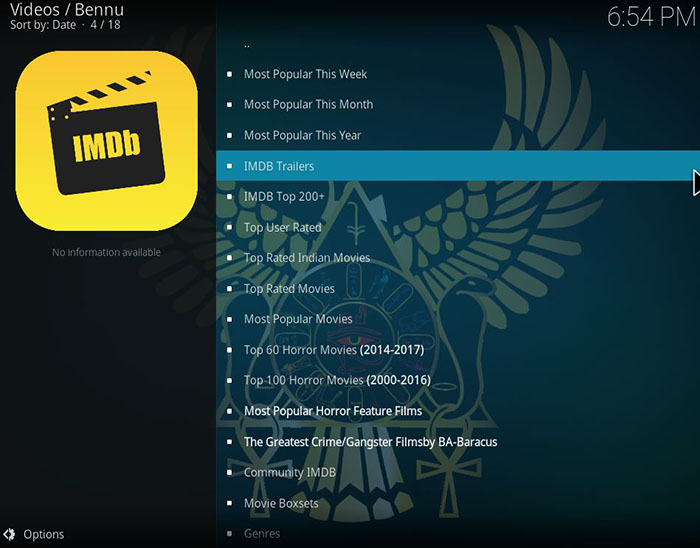 TV Shows: As its name implies, this is where you'll find the latest and greatest TV Shows. The selection is quite large, which is why Bennu often needs up to 30 seconds to list all available items. Also, you'll find two additional categories. One of those lists episodes right after they are aired and might come in a lower quality. The other category features HD episodes that come around 7 days after the episode has been aired.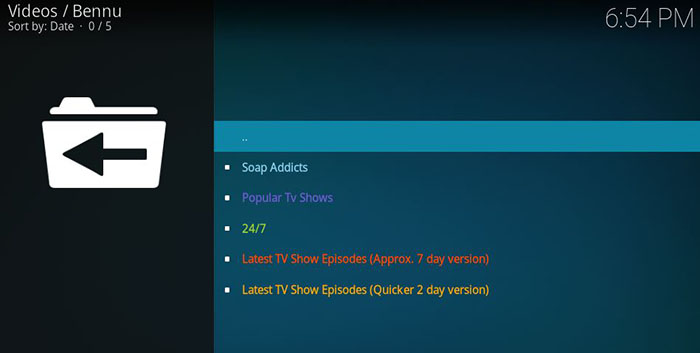 Bennu Kids is a dedicated section of children-friendly content. This how you can watch cartoons on Kodi, as well as the newest animated movies. You can sort the offering by popularity or you can list all of the available ones. If you like classic cartoons, make sure to visit the 'Disney Animation' category. Right now, there are 88 titles – all of them fully working and ready to be streamed.
Bennu Live is where you can find TV channels that are streamed to Kodi. Four main categories await Ra, Hathor, Osiris, and Horus. All of them are different as they bring different groups of Live TV options. Ra can be used to browse international channels sorted by their country of origin. Hathor is dedicated to music events. Osiris and Horus feature live sports channels and YouTube videos.
Archangel: This is a repository of various content. It contains movies, live television, trailers, radio stations, YouTube streams, as well as live-streams of sports events (including boxing and world's largest sports leagues). Even though you'll find a number of different categories, this repository could benefit from reorganization. Either way, we are sure you'll find plenty of useful options here. If you don't know what to watch, we recommend visiting the 'Collections' folder within Archangel.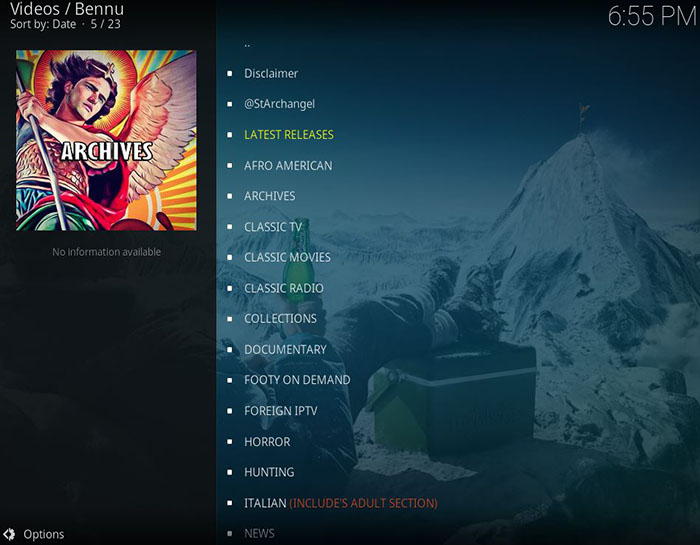 Cerus: Similar to the previous option, Cerus is a repository of content. Here you'll find movies and TV shows, as well as some more specific categories. These include Stand-Up Comedy, YouTube Channels, as well as ever-popular anime content for Kodi. Every category is nicely organized and brings lots of different ways to filter the content.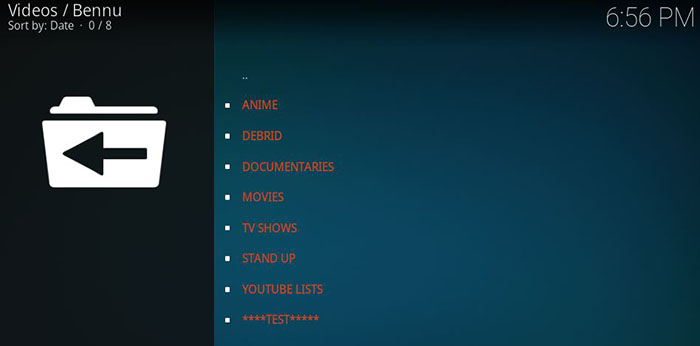 Crusader88: This section of the Bennu Kodi addon is specialized in TV channels. Inside, you will find two categories, however only one of those work. You won't be able to watch any international channels since their streaming links seem to be outdated. This addon has a rich offering of Korean content as well as numerous Chinese live TV streams, in addition to European channels. However, only Arabic channels are fully working at the moment.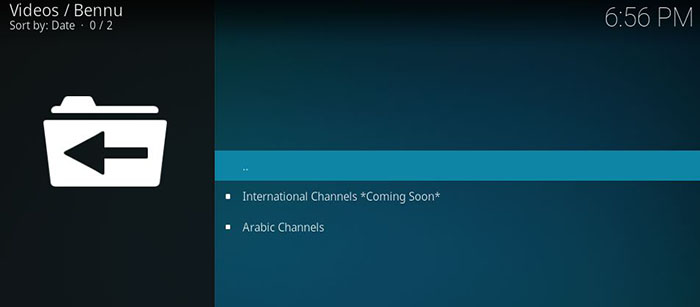 Horus Sports Vod: Those of you interesting in streaming sports events on Kodi will like this section the best. You'll find 13 different sources of content. Many of them offer live TV, highlights, as well as replays. You can watch NFL on Kodi, as well as NBA, NHL, MBL, and many other leagues.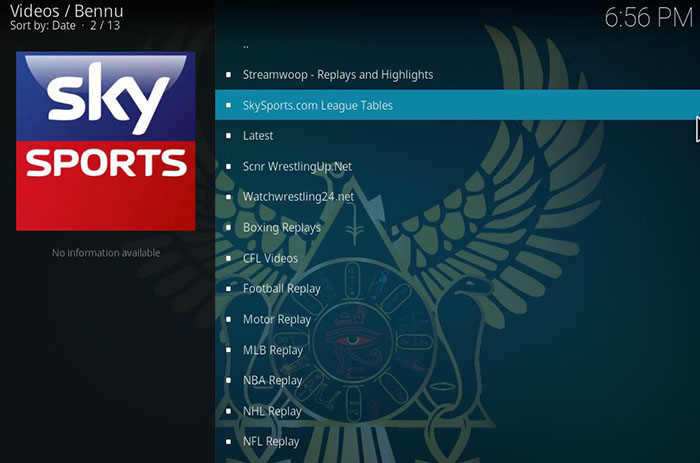 Taurus: If your Internet connection can handle 4K and HD movies, this is where you'll find amazing movies. There are four main categories in Taurus: Movies, TV Box Sets, Kids Zone, and Comedy Zone. Each one of those offering additional categories and sorting options. 4K movies can be found in the 'Movies' section, along with a number of interesting collections.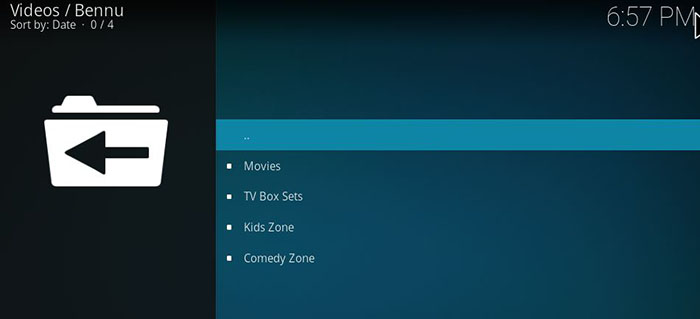 Adult Zone: As its name says, this section brings content suitable for adults. Note that you'll need to set up a master password to access this feature. A new pop-up window will appear, asking you to set a password. Enter it, and you're ready to go.
Parental Controls: This is where you can set up your master password. However, this is also where you can disable it. You can find additional parental control settings by visiting Bennu's settings.
Downloads: In case you ever need to download something, this is where you'll find that kind of content. You can set up different download folders and paths by visiting Settings, found at the bottom of the list on the main screen of the Bennu Kodi addon.
Settings: This is where you can fine-tune Bennu and the way you use it. There are five options available: Meta Data, URL Resolver, Cache, Downloads, and Adult Section. In case you'd like to instruct Bennu to use URLs differently and adjust the quality of content, use the URL Resolver option. In case you run into problems, it's wise to delete Bennu's cache, which is what the option named Cache does. As said before, Bennu can also be used to download files to your computer. The Downloads section is where you can choose a folder on your computer to save downloaded files. Finally, the last option is used to disable the Adult Section and have it removed from the home screen of the addon.
Bennu Kodi Addons: Alternatives
We sincerely hope that this addon will stick with us for a while. The Bennu Kodi addon is one of the best of its kind due to a large streamable library it contains. However, there are several interesting alternatives worth trying.
Final Thoughts
We hope that you managed to install the Bennu Kodi addon and that you're using right it right now. It hard to find a better addon out there, which is why we hope Bennu will stand the test of time. Just imagine firing up Kodi on a TV and having such massive library of content. Anyway, we can already see Bennu's popularity through customized builds for Kodi that are starting to include this addon.
In case you have any problems with Bennu, don't hesitate to ask us using the comments section below? In addition, tell us if there are some other amazing alternatives?