Picking a VPN service can be tough. They've all diversified so much that you really need to do your research to make sure your specific needs are met. Otherwise, you could end up with a service designed for someone else entirely. Lucky for you, we test all the most popular VPNs so that you don't have to. Then, we do head-to-head comparisons like this one, so you can really tell who rules the roost in VPN land. With this said, welcome to our Avira Phantom VPN vs hide.me VPN comparison!
The lucky contestants today are two relatively popular VPN services, called Avira Phantom VPN and hide.me VPN. Both are premium-paid VPN services that are vying for your money. Only one of them deserves to get it – and we'll check which one by comparing these two through a series of different aspects.
Avira is a company that makes a lot more than just a VPN service. They make just about any type of cyber-security applications you can think of. When you buy one Avira program, you're also presented with the option of buying a whole bunch more. Hide.me VPN, on the other hand, seems to be a one-trick pony. At least in the sense that they only provide a VPN service.
Each of these VPNs is evaluated through a set of different areas. Before we get to the meat and potatoes of the comparison review, here's a quick summary of what to expect from each of these VPNs.
| | | |
| --- | --- | --- |
| | Avira Phantom VPN | Hide.me VPN |
| Jurisdiction | The USA & Germany | Malaysia |
| Logs | Collects anonymized data. | Doesn't collect PII data. |
| Number of Servers | An unknown number of servers (30+ countries). | 1,400+ servers in 30+ countries. |
| Parallel Connections | Unlimited. | 5 |
| Encryption Standards | AES-256; OpenVPN, IKEv2, IPsec. | AES-256; OpenVPN, IKEv2, L2TP, IPsec, PPTP. |
| Speed Reduction | 48%, on average. | 45%, on average. |
| P2P Support | YES | YES |
| Supported Platforms | Windows, macOS, Android, iOS, Web browsers. | Windows, macOS, Android, iOS, Fire OS, routers. |
| Visit | Avira Phantom VPN | Hide.me VPN |
Next, we are going to take a look at individual scores from our reviews. This should give you a clear image of the biggest strengths as well as weak areas. Take a look.
| | | |
| --- | --- | --- |
| | Avira Phantom VPN | Hide.me VPN |
| Jurisdiction, Reputation | 5/10 | 9/10 |
| Supported Platforms | 6/10 | 10/10 |
| Installation Process | 7/10 | 10/10 |
| Prominent Features | 8/10 | 8/10 |
| Server Count | 4/10 | 5/10 |
| Ease of Use | 7/10 | 10/10 |
| Media Streaming | 10/10 | 2/10 |
| Security & Privacy | 10/10 | 10/10 |
| Speed & Performance | 6/10 | 6/10 |
| Customer Support | 6/10 | 10/10 |
| Pricing | 8/10 | 5/10 |
| Overall Score | 7.0/10 | 7.7/10 |
If either of these VPNs still sounds like they'd work for you, then keep reading for the fine details of this match. So, we strongly suggest you join us for our Avira Phantom VPN vs hide.me VPN comparison.
Avira Phantom VPN vs Hide.me VPN (2019) – Which One is Better?
To compare these two products, we'll take a look at different aspects. We'll start by checking their background info, and then we'll go through their features, capabilities, and we'll end with pricing. Hopefully, this will help you to decide which VPN works best for you.
Background, Jurisdiction & Reputation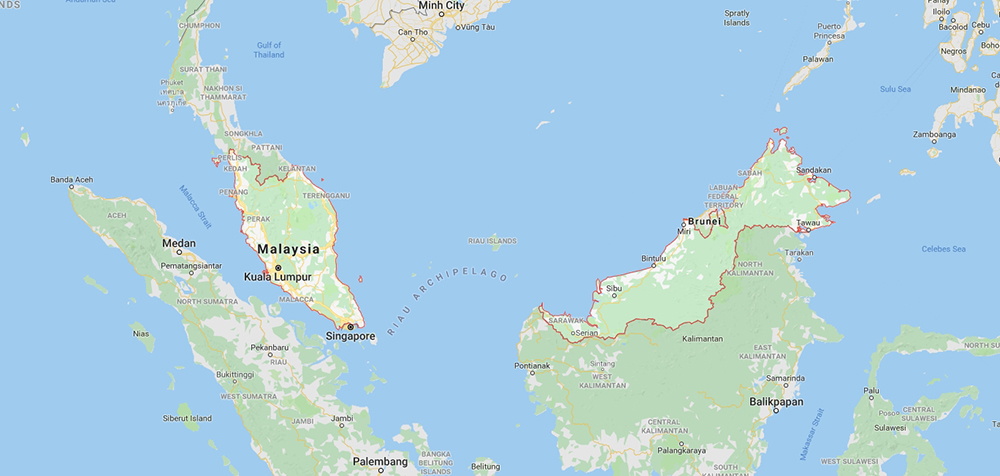 It's crucial to know about the origins of your chosen VPN. You need to know where it comes from, as well as under which jurisdiction your chosen VPN operates. With this said, here's what you need to know about Avira Phantom VPN and hide.me VPN.
Avira Phantom VPN: Avira is an international cyber-security company, founded in Germany. However, as you can expect, it has offices in many countries around the world. However, depending on your location, your use of Avira Phantom VPN is regulated by either American or German laws. Both of these countries are members of the 14-Eyes Alliance, which doesn't leave a positive first impression. However, German laws are somewhat more favorable since they protect your privacy and prevent companies from logging more than what they absolutely need.
Hide.me VPN: You might be surprised to know that this VPN comes from Malaysia. In general, this isn't seen as a bad option even though we're starting to see certain problematic events in this country. The central part of numerous censorship-oriented measures takes political censorship as well, with the ruling party doing everything to cling to its power desperately. However, VPNs are legal and widely used across Malaysia.
Winner: We have to say that both Avira Phantom VPN and hide.me VPN aren't the best options if you need to be 100% anonymous online. However, hide.me VPN comes from a country that isn't part of any major intelligence alliance, which can't be said for its competitor.
Supported Platforms & Devices
The second category of our Avira Phantom VPN vs hide.me VPN comparison is about supported devices. We'll take a look at how successfully have both of these covered the most popular devices right now.
Avira Phantom VPN: Avira only caters to mainstream devices, so you won't find support for VPN routers or Linux machines here. Instead, you get clients for Windows and macOS as well as apps for iOS and Android. We also need to admit that we were shocked by the unlimited support for simultaneous connections. That does somewhat make up for the total lack of VPN router support.
Hide.me VPN: Hide.me VPN has more native apps, with support for Windows, macOS, iOS, Android, Fire OS, and more. With its OpenVPN support, you can fill in whatever gaps are left. This means using third-party VPN clients with OpenVPN support that can be installed on a wide range of devices, routers included.
Winner: The winner of this category is clear – hide.me VPN supports more devices and you can also use this VPN by installing it on your router. It also allows up to 5 simultaneous connections, which seems generous enough.
Installation & Initial Configuration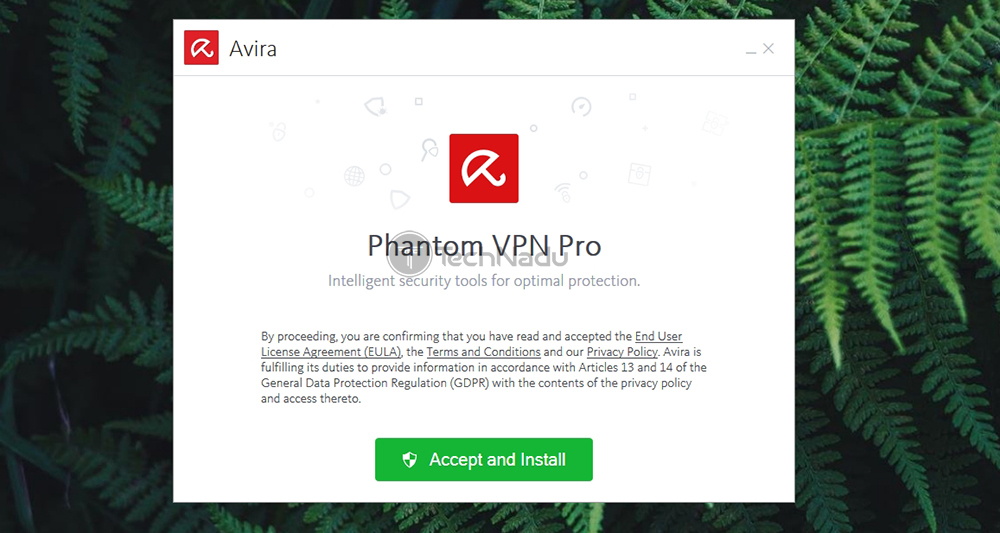 People think that VPNs are quite a technical solution, which is actually one of the common VPN myths. Today's VPNs are designed for average users who don't want to dive deep into technical terms. Here's how easy it is to install Avira Phantom VPN and hide.me VPN.
Avira Phantom VPN: If you've bought, downloaded and installed one VPN – you've seen them all, right? Well, usually we'd say yes, but Avira turns out to have a slightly different journey than we're used to. Aside from getting the client you need, you'll also end up with an app launcher, showing you other products made by this company. This is a somewhat aggressive way to advertise additional products and presents an unneeded complication.
Hide.me VPN: With this VPN, you essentially register, pay, download, and install your client. Easy peasy. There are no hoops to jump through and you can have this VPN client up and running in no time. Therefore, this VPN has some advantage over its competitor, at least in this category.
Winner: Neither of these VPNs is hard to install. Still, we give a bit of advantage to hide.me VPN since it truly delivers a simple installation experience.
Prominent Features
Now, it's time to take a look at what kinds of features you can expect. Aside from the standard set of features, we'll also take a look at unique features that these VPNs might offer.
Avira Phantom VPN: What needs to be highlighted is that Avira Phantom is a fairly standard VPN. This means having the ability to secure your data and to connect you to a remote server. When it comes to more advanced features, you can take advantage of a kill-switch that protects your data even if your secure connection drops. However, that's pretty much it. There aren't any bells and whistles here. It's also true that you can fight against malware and other online threats, but you'll need to install additional Avira products for that purpose.
Hide.me VPN: It couldn't be said that hide.me VPN brings plenty of advanced features either. However, it manages to go a few steps beyond its competitor. For example, you can utilize P2P servers which is a highly helpful thing. Then, there are lots of fine-tuning and numerous technical options. Therefore, this VPN is the right solution if you want to have more control over your data and your secure connection.
Winner: Hide.me VPN supports a huge number of VPN protocols and has P2P servers optimized for this type of Web activity. This puts it head-and-shoulders above Avira.
Server Count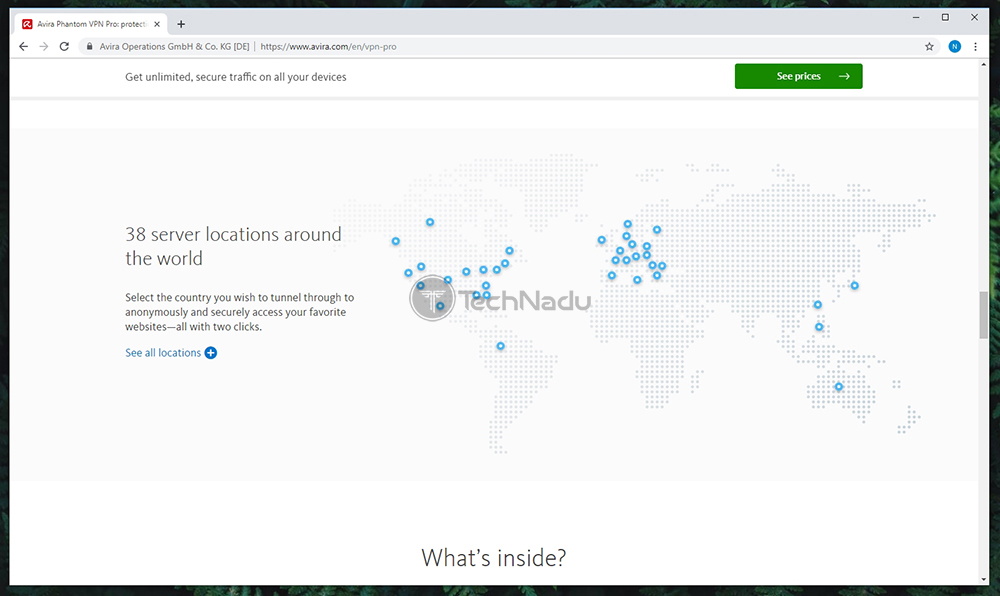 An important category of our Avira Phantom VPN vs hide.me VPN comparison is the server count. Ideally, you want a VPN to have a large network of servers with locations across the entire planet.
Avira Phantom VPN: This VPN has one of the smallest server networks we've seen yet. There are 30+ servers to choose from, in countries like Germany, Sweden, Singapore, Brazil, the United States, and more. There are two problems with this. First of all, we're not sure if this kind of network is sufficient to handle a growing number of users. And also, there's a chance you might not find a nearby server, which means that the speed of your Web connection will suffer.
Hide.me VPN: We think that this VPN's 1,400+ servers should do the job for most VPN users. What's interesting to note is that hide.me VPN owns its entire server network, making sure it's properly optimized, which is a rare thing these days. The servers are located in strategic places, so this VPN will most definitely meet your needs.
Winner: Hide.me VPN comes with a sizeable server network (much bigger than what its competitor offers) that should meet the needs of advanced users as well.
Ease of Use
VPNs that offer plenty of fine-tuning and advanced options must do that without complicating their interface. So, let's take a look at how easy to use are these VPNs, and if you need to have some 'special' knowledge to take full advantage of them.
Avira Phantom VPN: Avira gets good marks for ease of use simply because there's so little to go wrong in the first place. It's a bare-bones client with almost no options, so of course, it's easy to figure out and use. In other words, this means that Avira Phantom VPN works great for inexperienced users – those who want everything to be fully automated. In case you'd like to fine-tune your Web connection, you'll need to check some alternatives.
Hide.me VPN: Much more impressive is hide.me VPN, which has one of the best user interfaces we have yet seen in a VPN. Yet, there's a ton of options, all well-explained and simple to understand. You'll be switching protocols like a boss in no time. And also, we think that this VPN's interface is suitable for beginners and advanced users as well, considering that it comes with great flexibility.
Winner: Both of these VPNs are incredibly simple to use. However, hide.me VPN manages to also offer far more sophistication without hurting usability.
Media Streaming & Torrenting Support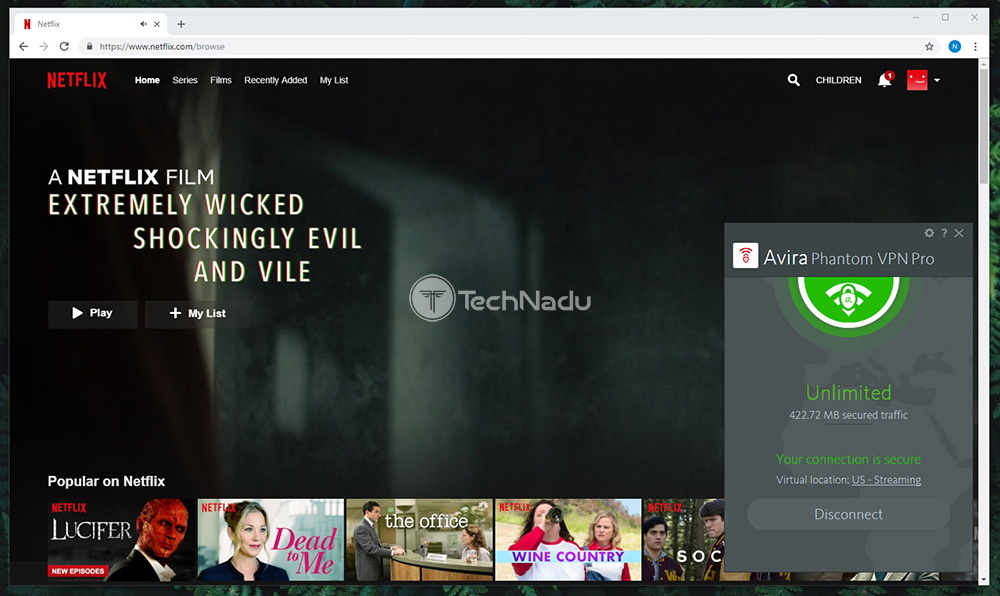 So, do you plan on using Netflix or any other media streaming service? If you do, you need to make sure that your chosen VPN supports this type of online activity.
Avira Phantom VPN: We were surprised by this VPN's media streaming capabilities. It manages to unblock plenty of popular streaming platforms, including Netflix, BBC iPlayer, Hulu, and Amazon Prime Video. This usually isn't the case with 'smaller' VPNs such as this one. In addition, Avira Phantom VPN supports P2P traffic. However, considering its jurisdiction, you need to make sure that you're not straying away from legal torrents.
Hide.me VPN: Sadly, this VPN isn't a good option for those interested in media streaming. That's because (as per our tests) it failed to unblock any streaming service that we tried to open. However, the situation is a bit better when it comes to torrenting. Hide.me VPN comes with a group of optimized servers that you can use to download torrents.
Winner: If you're interested in media streaming, there's only one option here – and that would be Avast Phantom VPN.
Security & Privacy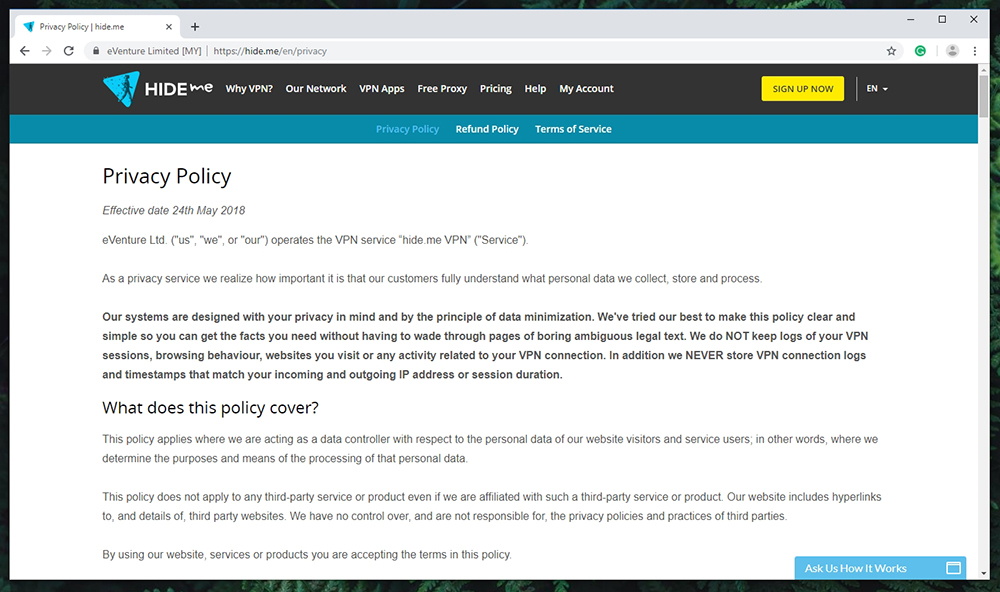 Even the best-performing VPNs don't mean much if they expose your personal data to third parties. That is why taking a look at their privacy policies is an important step when choosing a VPN provider.
Avira Phantom VPN: Avira doesn't log much, but it does log some stuff which could be used along with other information to pin certain activities on you. Not an issue for the average user, but the privacy die-hard users should be worried. The truth is that your private information might be perfectly safe with this company but there's a slight chance that Avira Phantom VPN might have identifiable data.
Hide.me VPN: Sporting every VPN protocol you can think of, there's a lot of security flexibility when it comes to Hide.me. On top of this, the company is based in Malaysia, which has no laws to compel it to keep records or release them. This is why Hide.me VPN can have a true no-logging policy. They keep nothing.
Winner: With a name like 'Hide.me', it should be no surprise this VPN's strict no-logging policy puts it ahead. However, average VPN users won't make a mistake if they choose Avira to encrypt and safeguard their data.
Speed & Performance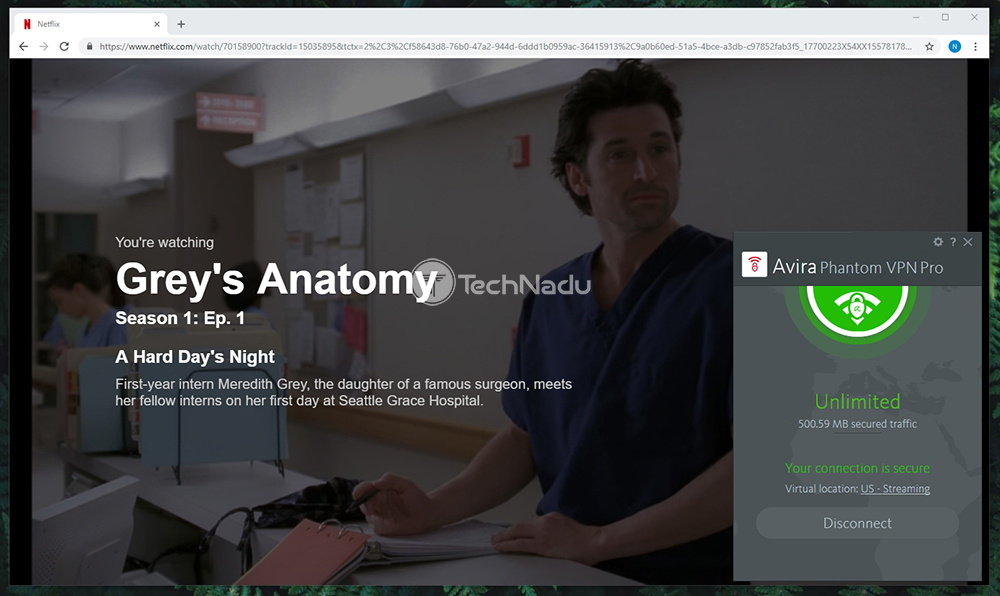 Next, we will take a look at how well these two VPNs perform. We have tested both of these to make sure their performance makes them a viable VPN option.
Avira Phantom VPN: Just like we do with any VPN, we first test a provider using a nearby server. Then, we use a remote server, located in the US. When it comes to Avira, this VPN slowed us down by 45%, on average. The problem with this VPN is that it doesn't offer many servers. Therefore, if you're not near any of these, your Web connection's performance will most likely suffer.
Hide.me VPN: During our testing of hide.me VPN, this provider behaved just like any average VPN. This means that our Web connection speed dropped by around 48% on average. So, this isn't the perfect result either. To be honest, we expected this VPN to perform in a better way considering how many servers it offers.
Winner: We have to say that these two VPNs bring the same level of performance. However, Avira Phantom VPN comes first as it had performed slightly better during our hands-on tests.
Customer Service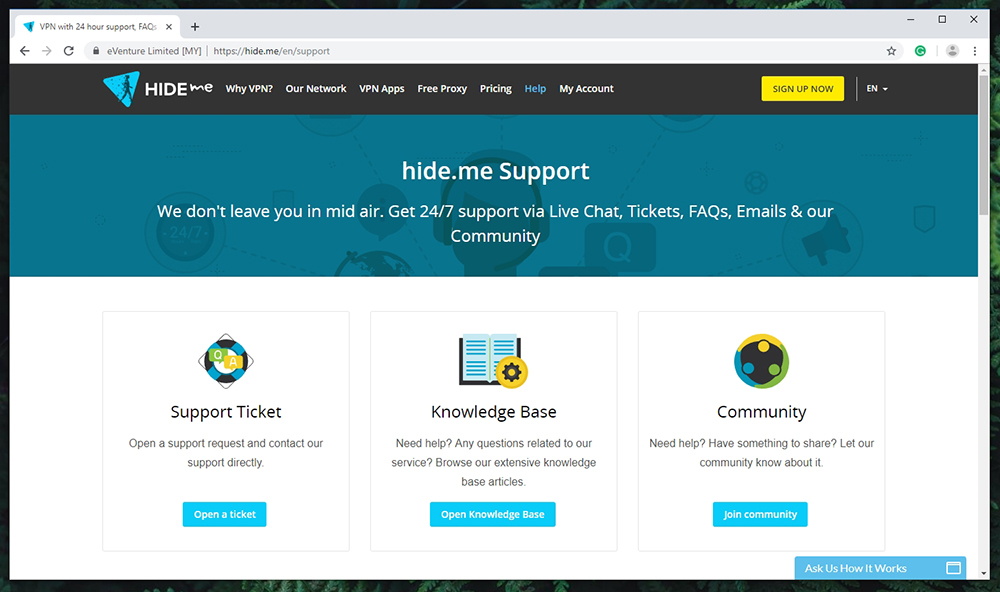 We think that customer service is often an overlooked feature. That's why we wanted to give it a special segment in our comparison.
Avira Phantom VPN: Avira has a wealth of information if you know where to look. There's almost no problem you couldn't resolve if you happen to be on the right part of the site. However, the material itself could be better written for the average user. If you dig deeper, you'll even find video tutorials as well as a way to contact Avira via telephone and email. All in all, we did expect from such a large company to offer a faster way to get help and have your questions answered.
Hide.me VPN: Hide.me shows us how to do online documentation right. Everything is easy to find, easy to understand and attractive to both beginners and veterans. On top of this, hide.me VPN offers live-chat that you can use to resolve problems quickly.
Winner: Hide.me has such great online guide material that it stands strongly apart from Avira Phantom, in addition to offering live chat.
Pricing
Usually, VPNs have a very simple pricing model. Every tier offers the same service, but the more you're willing to pay in advance, the less it works out per month.
Avira Phantom VPN: Avira doesn't veer from the traditional pricing scheme, with a $10.00 monthly plan and a $6.50 per month annual plan. They do, however, offer a mobile-only plan that is priced at $4.99 per month. Perfect if you are mainly concerned with using your phone to access public Wi-Fi.
Hide.me VPN: Hide.me throws out the book, with no time-based discounts at all. Instead, you get a free tier, a $4.99 for one connection (and 75GB of data transfer) and a $9.99 a month one for five connections and no bandwidth limit. Overall, we must commend hide.me VPN for thinking outside the box here, although it won't appeal to everyone.
Winner: Both VPNs are inexpensive and offer off-beat packages rarely seen these days. Even though Avira Phantom VPN might seem like a more affordable solution, we believe that hide.me VPN bring more value overall.
Avira Phantom vs Hide.me – Which One to Pick?
While both VPNs here are more or less in the same price range, it's hard to see why anyone would choose Avira Phantom VPN over hide.me VPN.
Hide.me VPN may not be a mega global VPN network provider, but for those who are looking for a strong privacy-protecting solution that won't break the bank, you'd have a hard time coming up with a better option. Therefore, our strong recommendation is to sign-up for hide.me VPN unless you need a highly advanced (and often hard to use) VPN provider.
Dear TechNadu readers, that would be all that we've prepared for this Avira Phantom VPN vs hide.me VPN comparison. If there's something else you'd like to know, don't hesitate to post a comment below. And also, do not forget to follow us on Facebook and Twitter.