A quarter of the total Internet population uses a Virtual Private Network (VPN) nowadays. To put that into perspective, that amounts to about 1.125 billion VPN users. Usage reasons vary among such a large segment of people, but you can basically boil it down to some of these great VPN features:
These have been covered enough times already. Instead, today we want to turn the spotlight on some features that don't get as much attention. Maybe they didn't sound as great in the marketing copy as "unblock Netflix" does. Or perhaps not many providers offer them. Whatever the case is, you'll be glad you've found out about these underrated gems.
1. VPN Kill Switch
Despite how threatening it sounds, having a VPN kill switch is excellent - especially for privacy and anonymity purposes. There's a wide category of people who need to use VPNs and other anonymizing methods 24/7, lest they risk their very livelihoods. For example:
Investigative journalists looking to uncover government scandals
Whistleblowers that need to deliver sensitive information over encrypted channels
Dissidents in restrictive countries
Of course, a VPN can't guarantee complete anonymity, as some might claim. Considering the threat level of the people above, it's also common for them to use encrypted chat programs like Signal, secure file storage, and two-factor authentication, among others. This is all in addition to the privacy benefits of a VPN.
Read More: What a VPN Does Not Do – Everything You Need to Know About Potential Misconceptions
In any case, connectivity issues are a major risk for these categories of people. If the connection to the VPN server suddenly drops, they are immediately exposed to information leaks to their ISP. You can imagine what that means in countries like China, where all three ISPs are state-owned.
What a kill switch does is stop all network traffic until you can safely reconnect to the VPN server. This guarantees that nobody can snoop in on your online activity because of technical issues.
Do I Really Need a VPN Kill Switch?
How useful is a kill switch to someone not worried about a government crackdown? Well, it happens to be a great VPN feature for torrenting. Many ISPs and public Wi-Fi providers (hotels, airports, etc.) frown upon torrent clients and even block them on their network. This is because they immediately think of piracy and disregard the perfectly legal uses of torrents.
Sharing large work files on a business trip? Gets you blocked from the network. Using a VPN for torrenting can help you get around that - but if your connection drops for a moment, you're out of luck. The kill switch ensures the network provider can't see you're using torrents even for a second.
Which VPNs Have a Kill Switch?
Many major providers include one, actually. For starters, you have the two VPNs that always top everybody's lists - ExpressVPN and NordVPN. Their software includes a kill switch on all major platforms (Windows, macOS, iOS, and Android). ExpressVPN also provides a Linux and Wi-Fi router option.
CyberGhost is a special case, in that their kill switch is automatically enabled server-side. This means you can't disable it through the app - a bit more extreme, but perhaps they thought of it as a better security measure.
2. Built-in Ad-Blocking, Anti-Tracking, and Anti-Malware
As mentioned before, VPNs won't offer complete anonymity online, because much of the data about you is collected through the use of ad tracking scripts and cookies, among other things.
A VPN only encrypts the data to and from the websites and online services you use. It can't clear your browser cookies for you, partly because it would be overstepping its boundaries. Some cookies are actually required for certain website functionality, such as keeping you logged in to a website so that you don't need to retype your login info every session.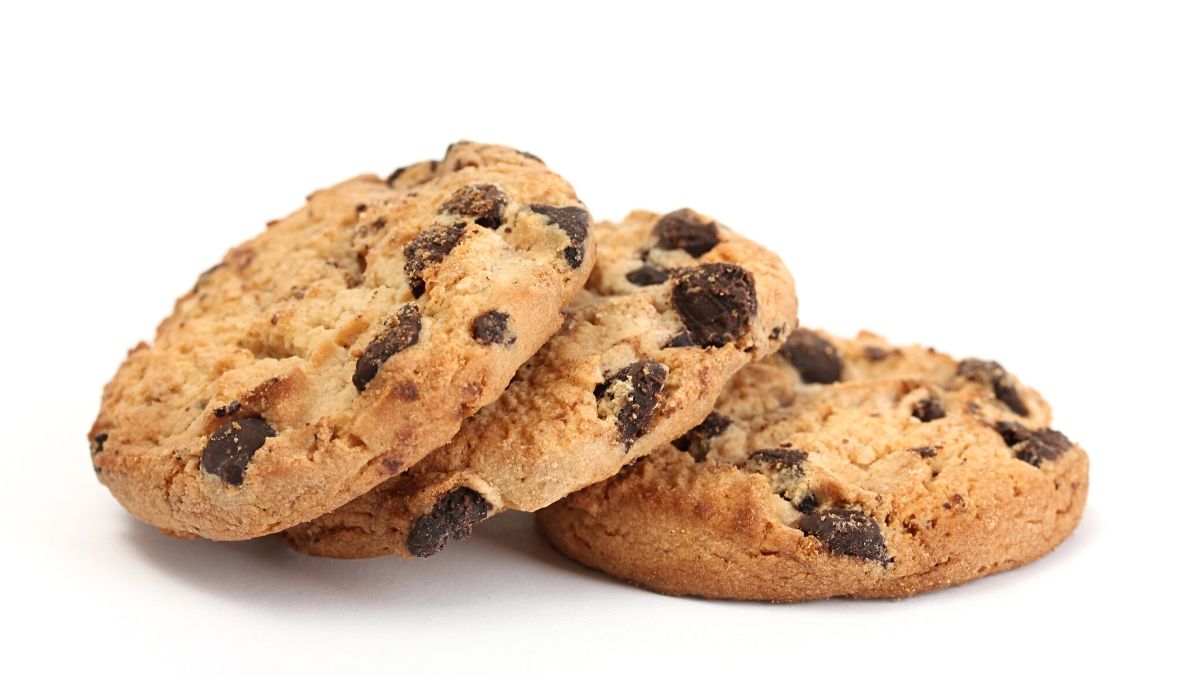 Related: How to Clear Cookies on the Most Popular Browsers
As for ad tracking websites and services - well, the EFF released a report about it if you're interested. Suffice to say that there are also malicious scripts that can masquerade as an ad tracker. Which, mind you, are already harmful to your privacy. Just consider how much data social media giants and advertisers gather about you and your browsing habits.
In any case, select VPN providers have added technologies that block known malicious websites to their software. These could be online scams that range from phishing websites to sites that host malware. Some also block known ad networks (the most notable example being Google Analytics).
Which VPNs Block Ads and Tracking?
These are some of the VPN providers we're aware of that include such a feature:
Each of these great VPN features has something different going for it. For the most part, they might act as a set of firewall rules that blocks traffic from malicious websites. What's important is that they all have the common goal of protecting your device from intrusive trackers and known malware networks.
However, no matter how large their blocklist is, you still need dedicated anti-malware software on your device for full protection. A VPN is not a replacement for good anti-malware. If you don't know where to start, here are some recommendations.
3. Multihop, or Double VPN
Here's another great VPN feature if your intent is maximum online privacy. Just to clear any confusion, the terms multihop VPN or double VPN are used interchangeably most of the time. A double VPN is essentially a multihop VPN with only two "hops" involved.
First things first: what happens with your data when using a normal VPN connection? Here's a quick rundown:
The VPN encryption protocol (for example, OpenVPN) encrypts your data before it leaves your device.
The encrypted data is sent to the VPN server, where it is decrypted.
This decrypted data is then sent over to the website or online service you're trying to access.
Why is it sent in a decrypted form? Well, encrypted data essentially looks like undecipherable gibberish, so it needs to be turned into something readable. The same process applies to the data you receive from websites.
This does not affect your data security at all, except in one specific scenario: the VPN server is compromised in some fashion. Whether it's by hacking, a disgruntled employee, or monitoring by a government agency, a compromised server could leave you open to a traffic correlation attack.
Yes, your traffic is still encrypted while you use the VPN. But bad actors can use timestamps on unencrypted data, IP addresses, and other identifying features to trace that traffic back to you. You can read more about it by clicking here.
Double VPN protects against that by forwarding your encrypted data through another VPN server before it reaches its destination. A second "hop," so to speak. It adds another layer of protection on top of what you already have, making even traffic correlation attacks virtually impossible.
Who Needs Multihop VPN?
The primary use of multihop VPN is to bypass government censorship in countries where VPN usage is heavily restricted. It's also one of those great VPN features for whistleblowers and other high threat level actors.
Let's say you believe US data centers can be raided at any moment and want to avoid that risk. Or there is a possibility a government agency might monitor the VPN server. But you still need to access a US VPN server because an article you need is blocked outside the country. Simply chain two or more VPN servers (e.g., France > the US), and so traffic to that page can't be linked back to you.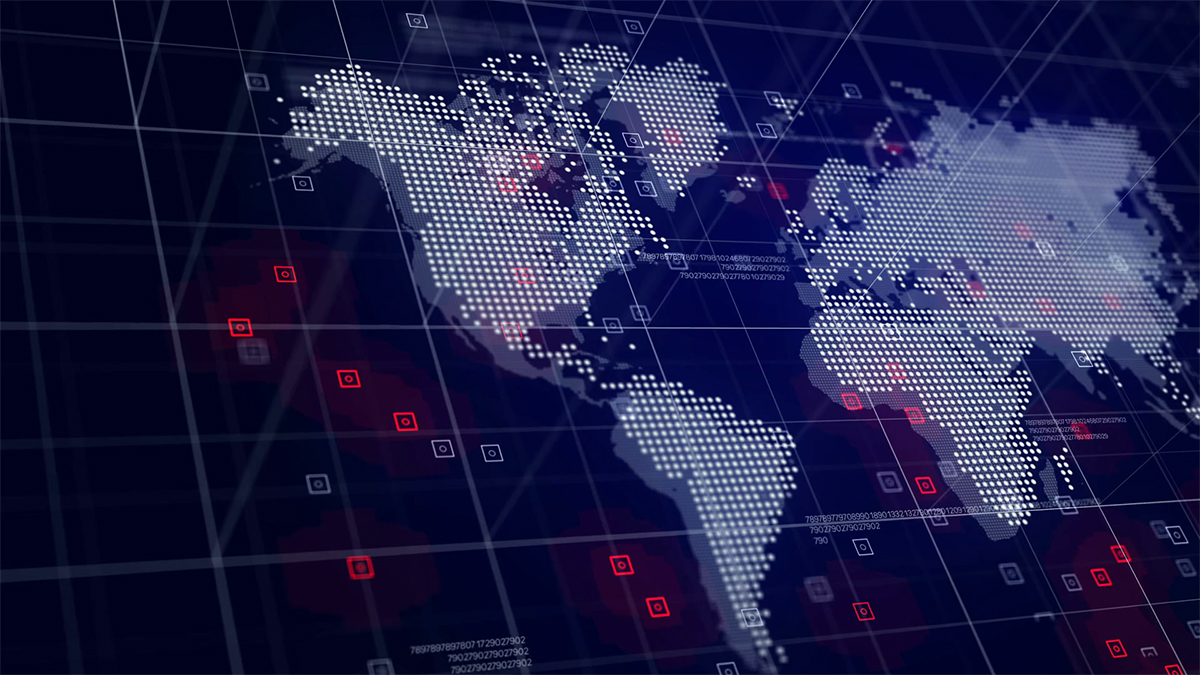 Do be warned that your connection speed could be heavily affected since it needs to pass through multiple locations. Then again, speed is the least of your concerns in the above situations. Now, if you are concerned about Internet speed while using a VPN, the next feature should be right up your alley.
What Are Some Multihop VPNs?
As expected, both ExpressVPN and NordVPN allow you to chain two servers together for extra privacy. SurfShark and ibVPN are also quality alternatives that don't keep any usage logs - the complete privacy package. Looking to chain more than two servers? PerfectPrivacy is a no-logs provider that lets you link up to four servers at a time.
4. Split Tunneling
Split tunneling allows you to route the network traffic of specific applications, websites, or services on your device through your VPN, leaving most of the grunt work to your ISP. Let's say you're using a VPN just to unblock geo-restricted content (like Netflix) and not because of privacy concerns. Well, maybe you use it once in a while to do some online banking. Or to connect to public Wi-Fi because you've heard how dangerous it can be.
In that case, it might be worth only encrypting your sensitive data, so your safe traffic doesn't suffer from slow VPN speeds. You can use your ISP's servers for safe stuff, like watching funny cats on YouTube. No need to encrypt that, unless you really don't want your ISP or the government to know you like cats.
Which VPNs Offer Split Tunneling?
Most people look for the fastest speeds possible in their VPN, so it's quite obvious why many providers decided to include split tunneling. To nobody's surprise, ExpressVPN and NordVPN also offer it. Their feature-rich software and quality services are why everybody recommends them, after all. CyberGhost and IPVanish are two other top-spot contenders that provide this feature.
5. Obfuscation
While a multihop VPN can make it harder to pinpoint who the encrypted traffic belongs to in a traffic analysis attack, your ISP can still see you're connecting to a VPN. In restrictive countries where VPN traffic might be blocked, you need a way to hide the fact that you're using one.
Well, obfuscation does exactly that - hides your VPN traffic from your ISP by making it appear as innocent HTTPS traffic, the kind of traffic they see when you connect to any secured website nowadays. It can also prevent streaming services from blocking you if they somehow detect that you're using a VPN to bypass their geo-restrictions.
You can also get past VPN restrictions at school or work using this method - though considering everyone is stuck inside at the moment, that might be less relevant. Still, something to keep in mind for later on.
Which VPNs Offer Obfuscation?
We've previously covered VPN obfuscation in great detail, including five different obfuscation techniques - complete with pros and cons. The article also mentions eleven VPN providers that offer it, so you should definitely check it out if you find yourself in one of the above situations.
If you're looking for a couple of quick recommendations, try out VyprVPN or Mullvad. Just for a change in scenery from the usual providers we've mentioned so far.
Conclusion
As you can see, these tools have a lot to offer - whether it's in terms of privacy, speed improvements, or anti-censorship methods.
Have you tried any of these great VPN features? Which VPN provider did you go with, and which of these features seems the most useful to you? Do you know any others that deserve our attention? Let us know in the comments or on social media!